A creamy Brie, tangy goat cheese all combined with some sweet strawberries and spinach to make one grilled cheese you don't want to put down.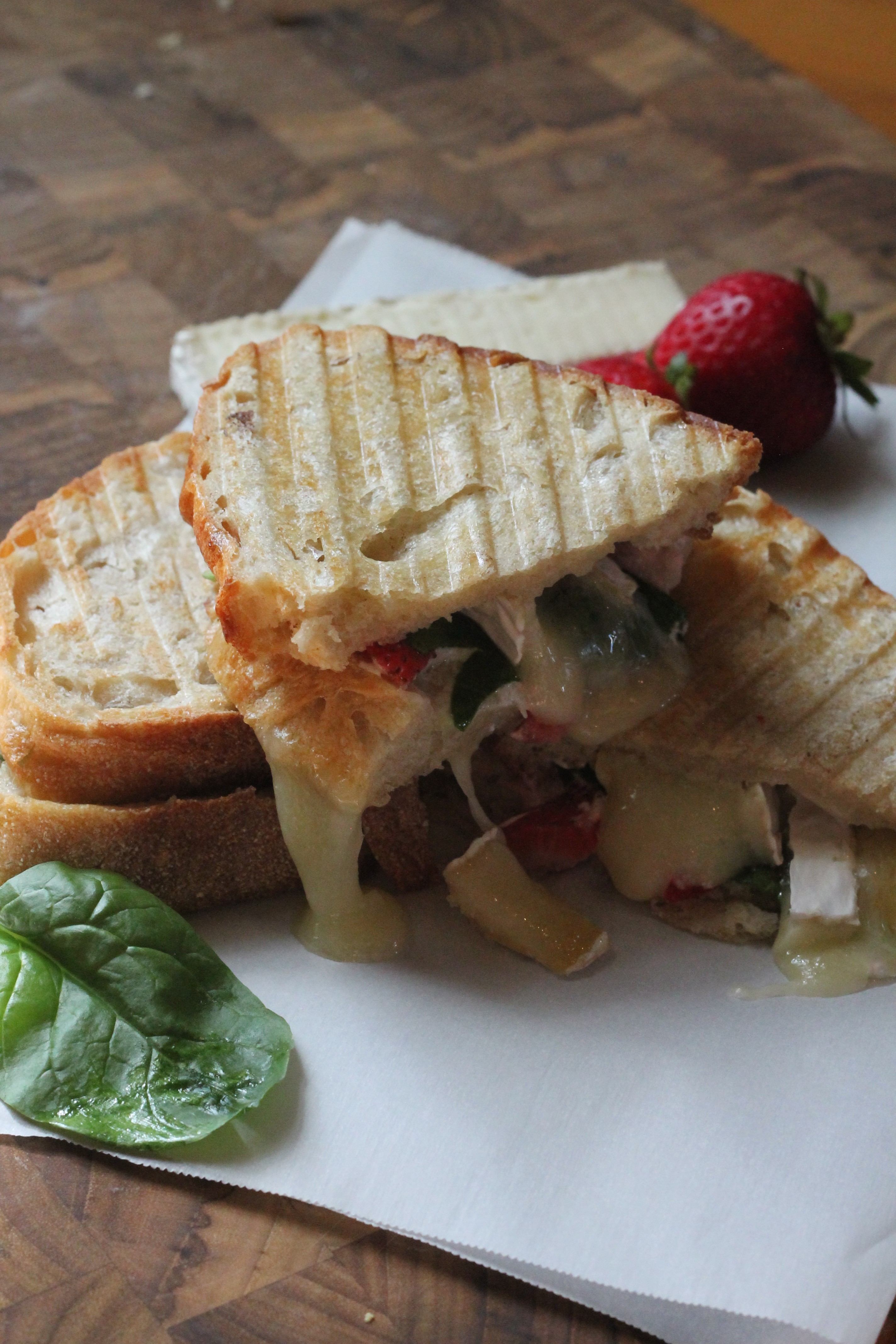 This week is the big move. Okay so it's not a BIG move like from Alabama to Indiana like we did last year, but we are just moving north of the city to Fishers for John's new job. When you think about it John and I can't help but laugh because since 2004 when I graduated high school I have not lived in a dorm/apartment/house longer than 1.5 years, crazy isn't it? That is 8 moves – making this the big #9! With this move I won't be able to go home for lunch every day which I hate.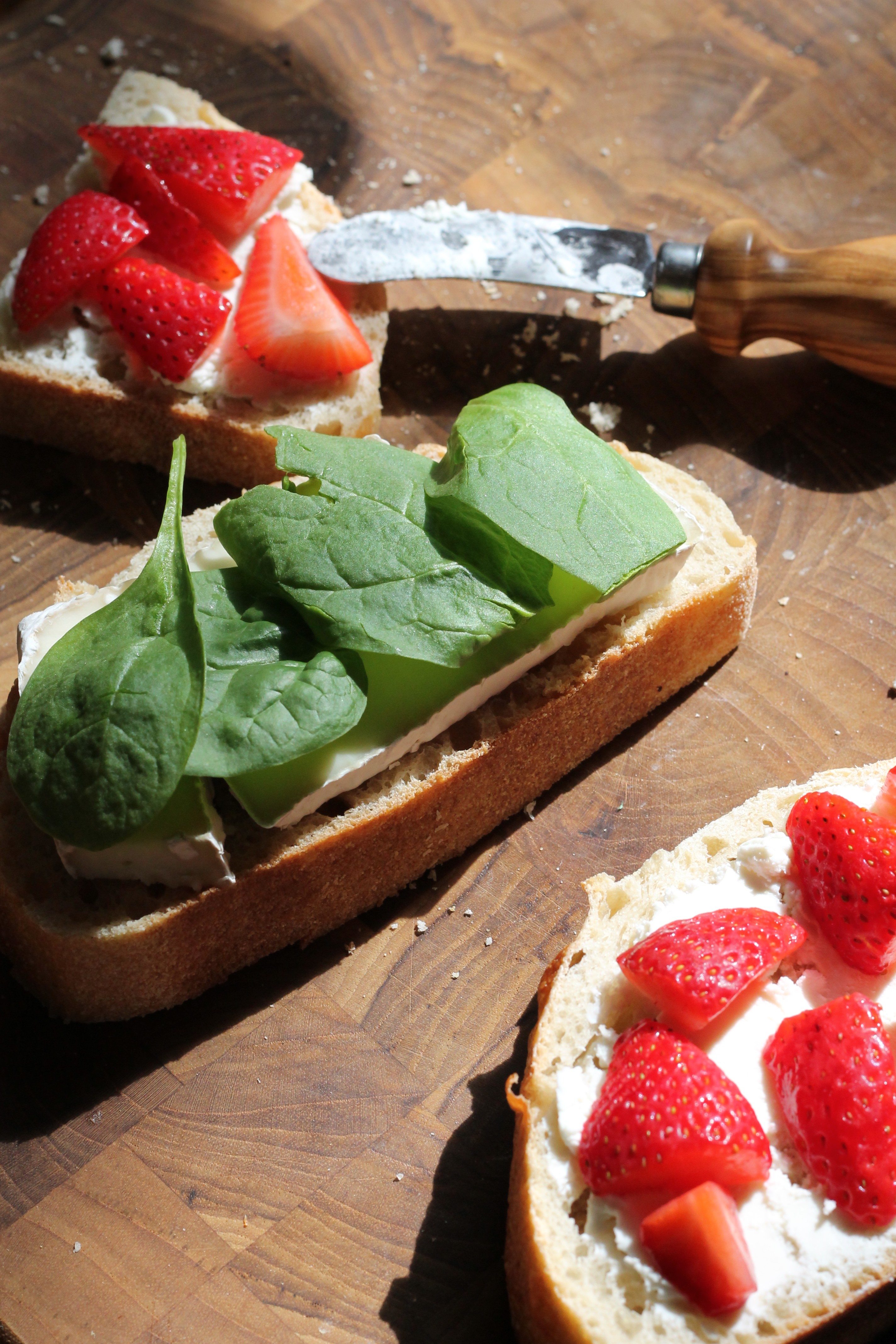 And it also means I will not be able to make my fun salads or sandwiches on any given whim. I also might likely go back to working Monday-Friday giving up my Friday lunch dates with my Kindle.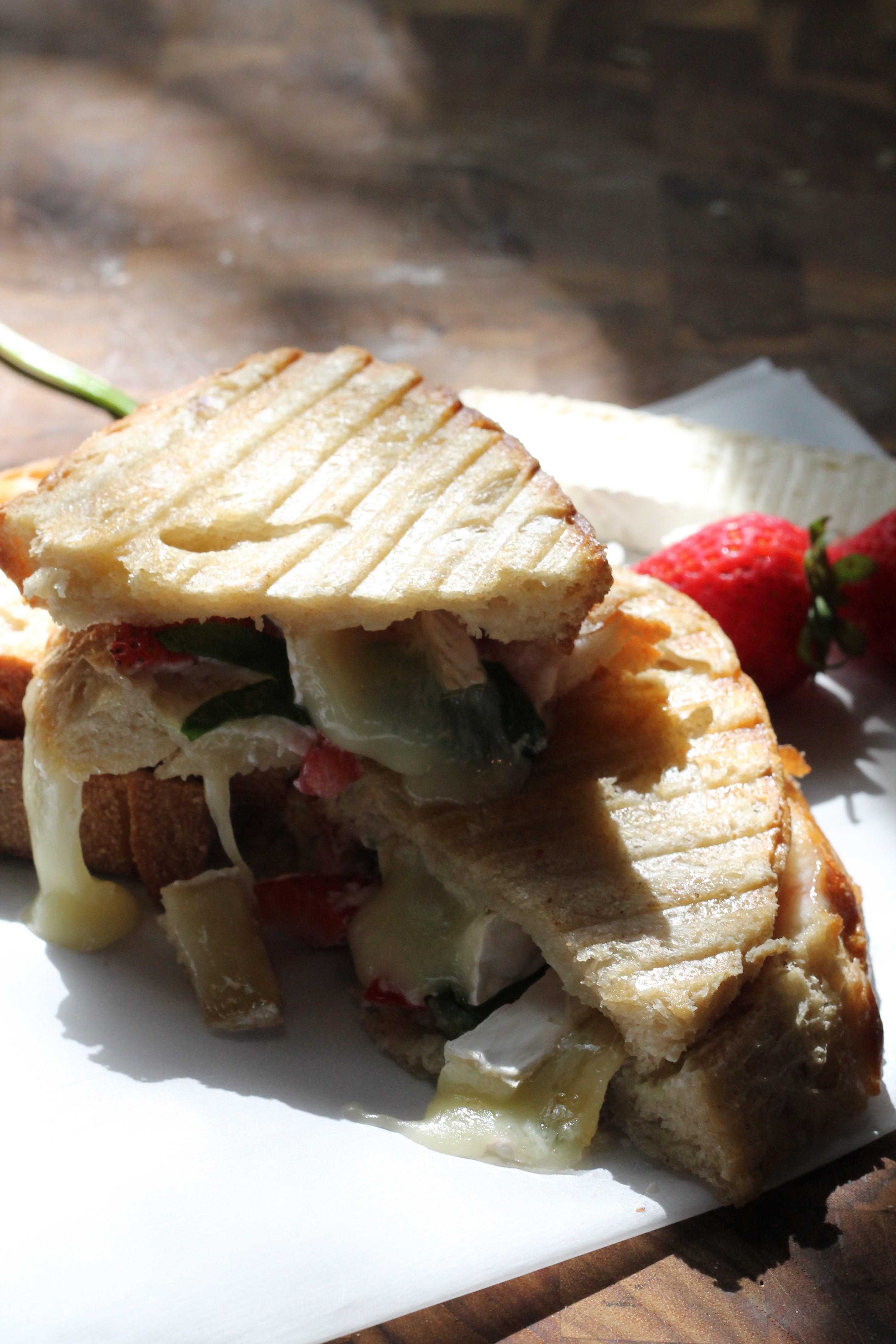 And my latest creation on my lunch break – Strawberry, Spinach, and 2 Cheese Grilled Cheese – enjoy!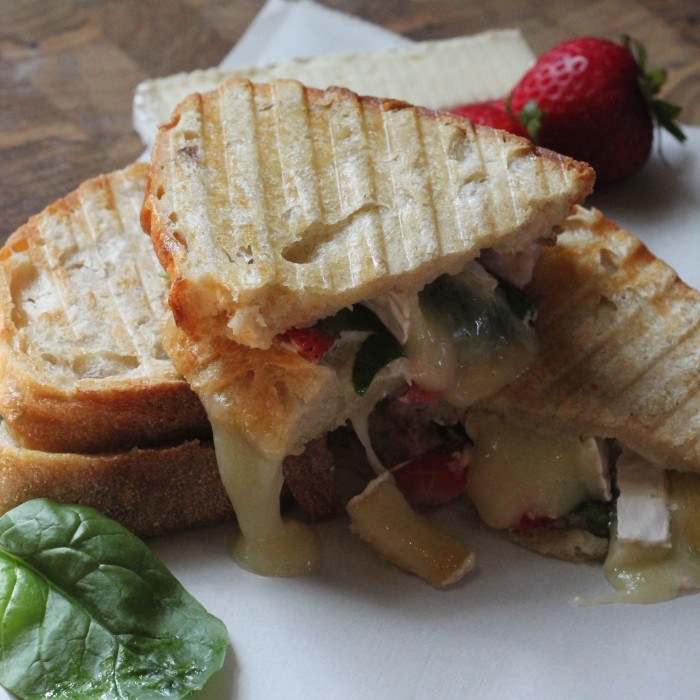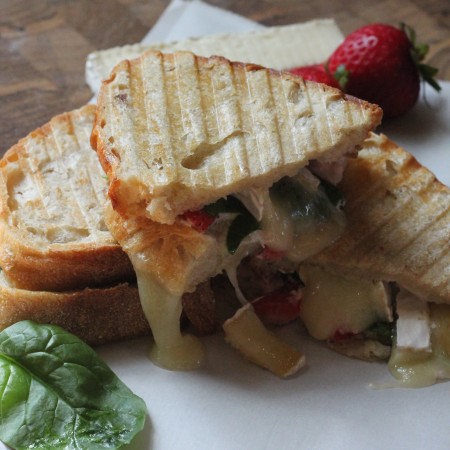 Recipe Card
love it? rate it!
Strawberry, Spinach and 2 Cheese Grilled Cheese
Ingredients
2/3

cup

strawberries

tops removed, and cut into slices

4

tablespoons

goat cheese

softened (I normally warm in microwave to make it easier to spread)

4

oz.

Brie

Spinach leaves

enough to form one single layer across slice of bread

4

slices

white bread

2

tablespoons

butter

softened
Instructions
Heat the Panini maker according to directions. If using a skillet, warm skillet over medium low heat.

Butter each slice of bread on the outside.

For each sandwich, on both slices, spread goat cheese on the inside. Then layer with the strawberries slices, then spinach, then brie (or cheddar) on one slice. Close the sandwich with the other piece of bread.

Place in Panini maker until the light shows it is ready. If using a skillet cook for about 2 minutes on each side until the bread is toasted a golden brown. Cut immediately and serve.
Nutrition
did you make this recipe?
Make sure to follow on Pinterest @easyrecipesfromhome for more easy recipes!
Recipe and post updated December 2015