These Chicken Alfredo Lasagna Roll Ups will for sure become a family favorite in your house.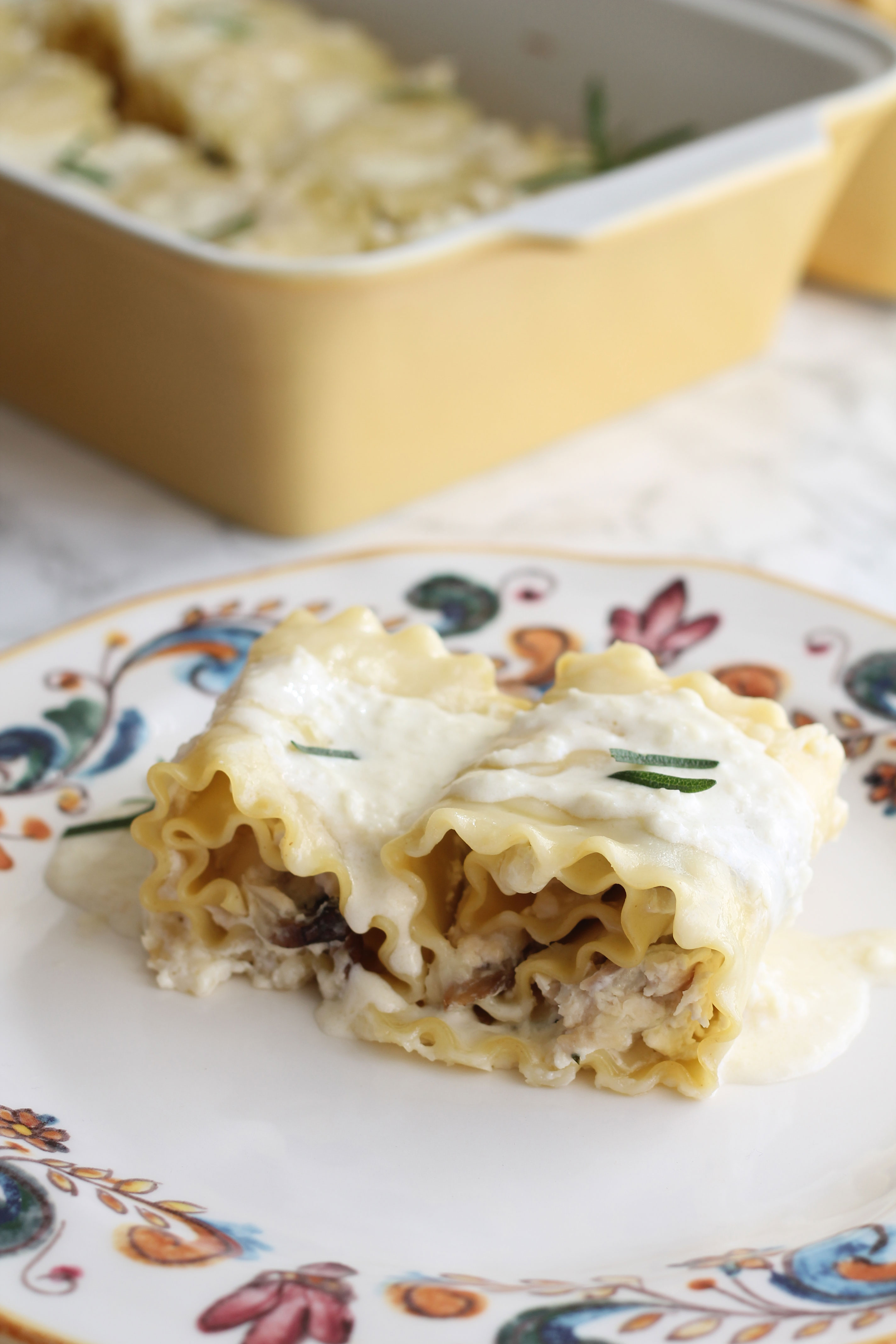 Remember I thought about posting these Roll Ups for Valentine's Day? Instead I ended up choosing the Banana Pancakes for my husband and son since they are the breakfast lovers.
But if I would have had more time I would have done a post for Galentine's Day. Mainly because these Chicken Alfredo Lasagna Roll Ups have been the star of the show the last couple of girls nights we've had.
One was a Bachelor Night – PS who is your favorite girl right now? So far it's a tie between Lauren B and JoJo for me. Then last week for girls night we were helping my friend carb load before her marathon and the other had her baby this Monday. So lots going on around here as you can tell!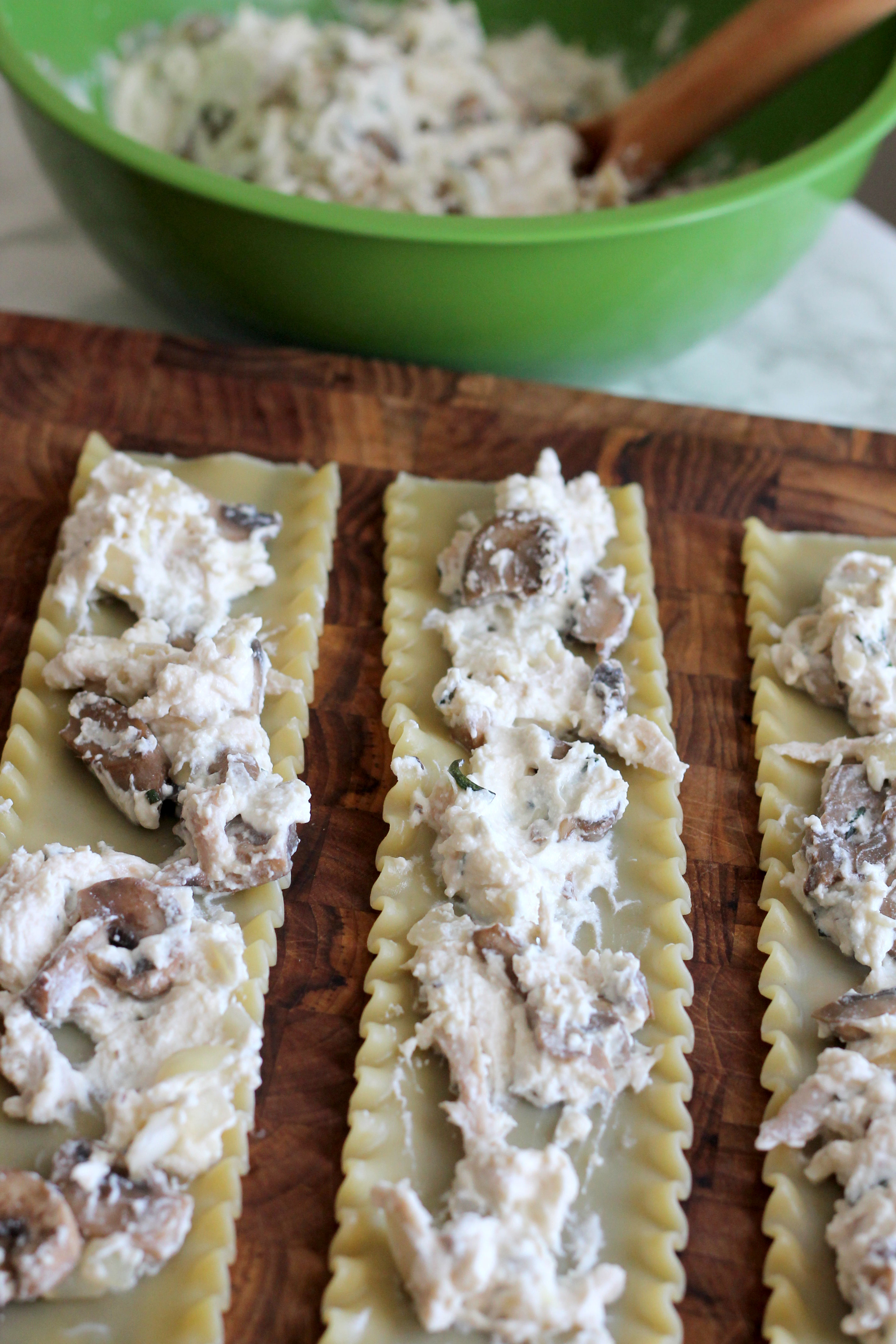 As you can tell I am a big lasagna fan – it doesn't matter if it's veggie, beef, Mexican, or chicken. And with Pinterest swarming with rolls ups lately I thought I'd give it a shot.
I also thought about sharing these with winter coming to an end (I mean it got up to 65 yesterday). All of which is hard to believe because a year and a half ago snow would still be blocking our front door up in Indy. And if we were still living up there I know I would need a dish like this to keep me all warm inside.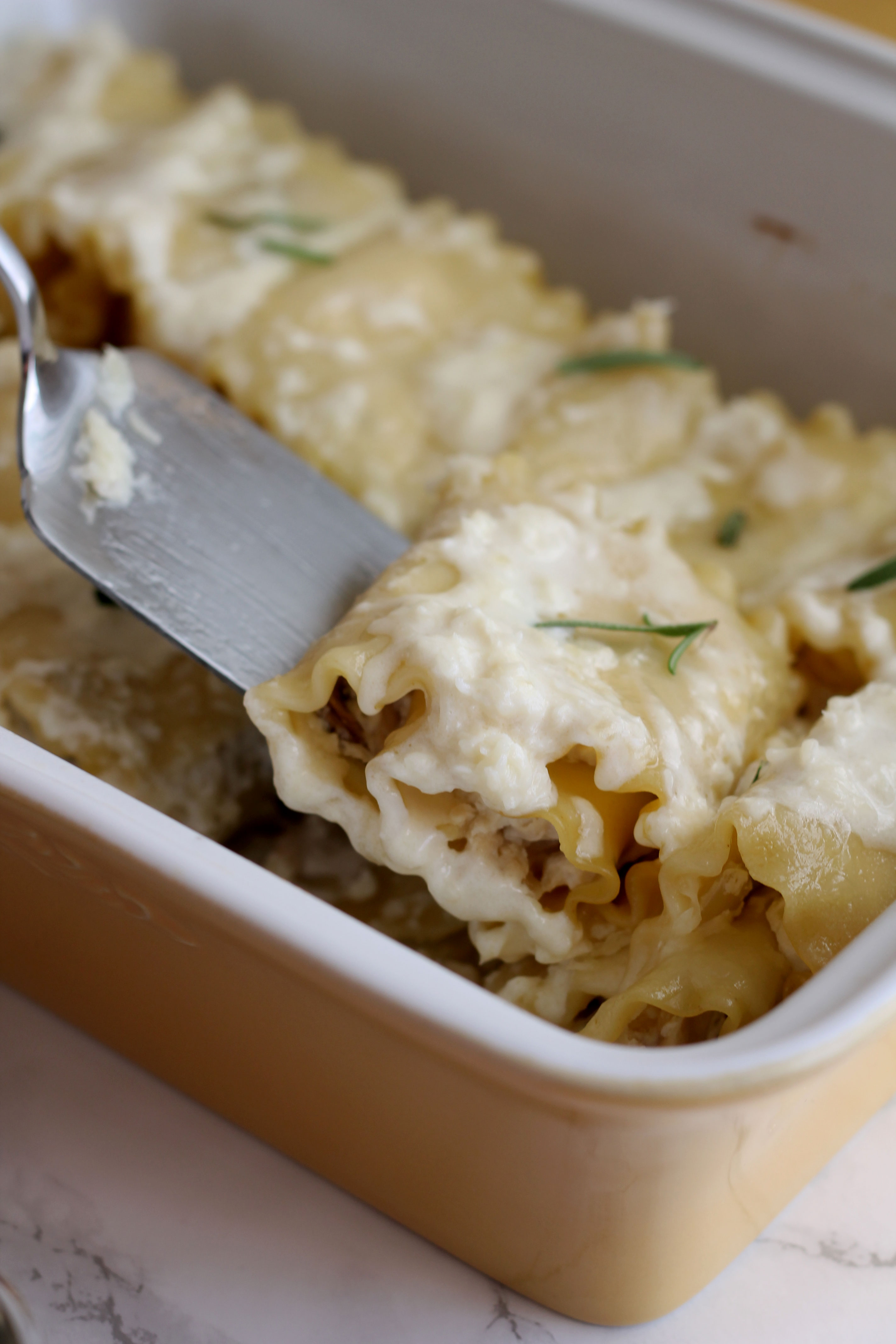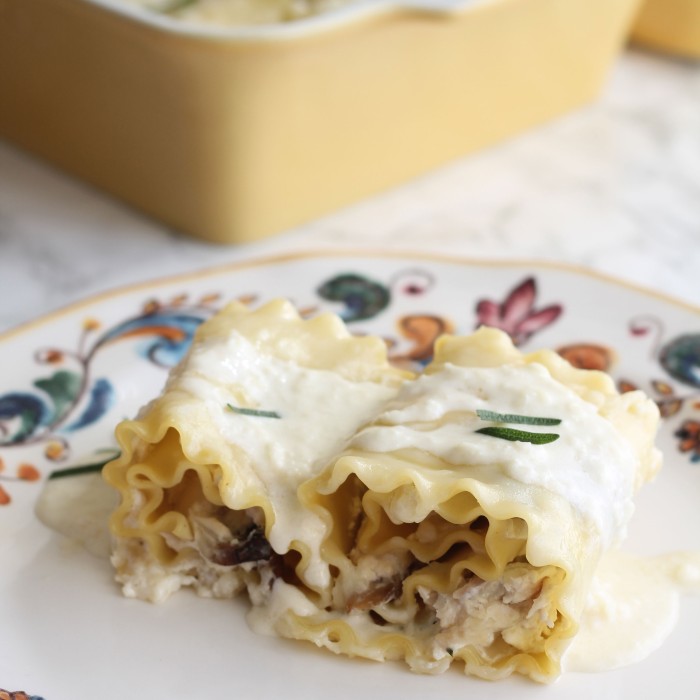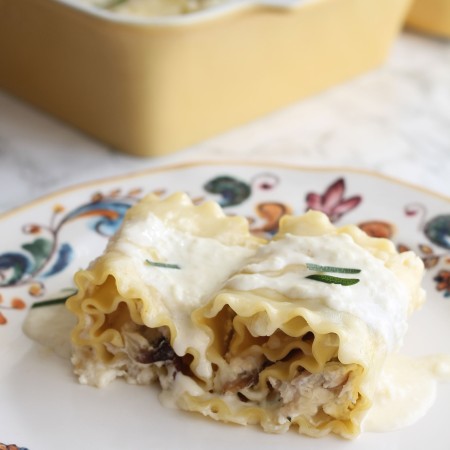 Recipe Card
love it? rate it!
Chicken Alfredo Lasagna Roll Ups
Ingredients
2

tablespoons

butter

1

tablespoon

olive oil

14-16

lasagna noodles*

cooked according to package instructions

2

cups

cooked shredded chicken

I use rotisserie chicken

8

oz.

baby bella mushrooms

1

cup

chopped onion

16

oz.

ricotta cheese

1

cup

shredded mozzarella

1

tablespoon

chopped rosemary
Alfredo Sauce*
1/2

cup

butter

2

cups

heavy cream

1 1/2

cups

Parmesan cheese

grated
Instructions
Preheat oven to 375 degrees.

For the alfredo sauce: In a saucepan over medium heat melt 1/2 cup butter. Add in cream and bring to a boil and reduce heat to low for 6 minutes, stirring occasionally. Add Parmesan cheese and cook for another 2 minutes until cheese is fully melted, stirring constantly. Remove from heat.

In a large skillet melt the butter and olive oil. Add the mushrooms and onion and cook until tender, about 5-7 minutes. Remove from heat.

In a large bowl add the mushrooms and onions. Then add the chicken, both cheeses, and rosemary.

Lay out cooked lasagna noodles on clean surface. Then spread 1/3 cup of the chicken mixture onto each lasagna noodle.

Spray cooking spray into a large baking dish then spread a thin layer of the alfredo sauce on the bottom.

Roll up each noodle tightly. Place in baking dish.

Pour remaining alfredo sauce over the roll ups.

Bake covered for 15 minutes. Uncover and bake for 5 minutes. Let stand for another 5 minutes.
Notes
*This makes 14 rolls but I always cook extra noodles in case some tear while cooking.
**If using store bought Alfredo Sauce - you will need about 2 cups worth
did you make this recipe?
Make sure to follow on Pinterest @easyrecipesfromhome for more easy recipes!