The time has finally come to where I have perfected my favorite juice of all time!!! This Sweet Beet Juice is everything!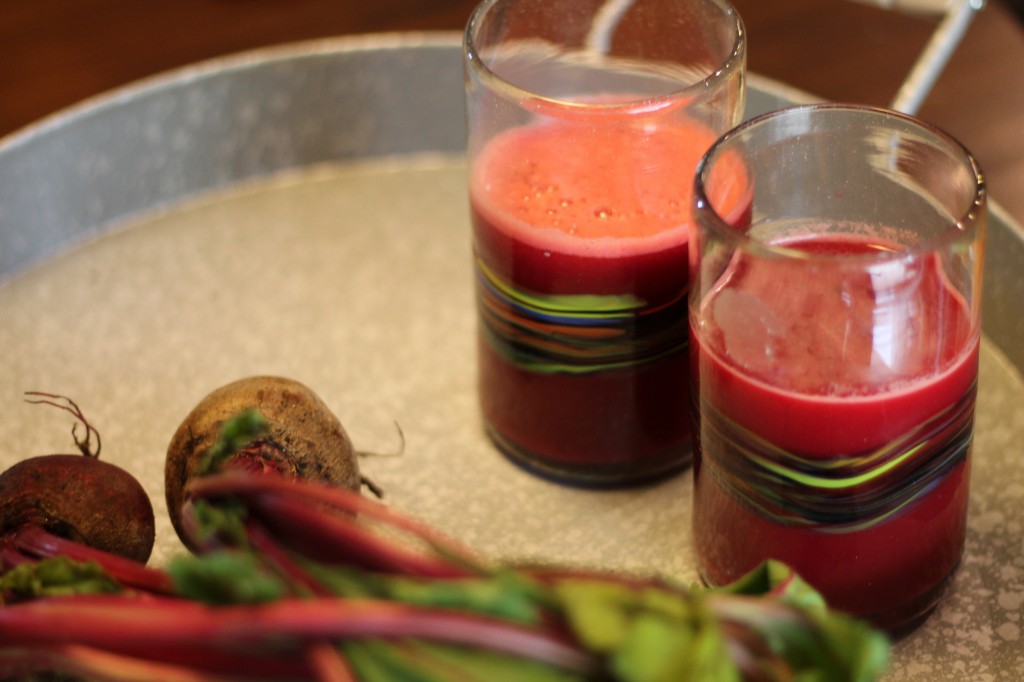 TGIT! If you watch Scandal, Grey's Anatomy or How to Get Away With Murder you know exactly what I am talking about! If not your loss – just kidding – but really… Anyways I am trying to get back into the rhythm of life lately. Do you ever feel that way?
Life had been recently consumed with our move and then studying for my HR Certification Test. This was for my own personal fulfillment to stretch myself in the industry. Sadly I did not pass but I know God has other plans.
And right now those plans consist of spending time with John Grayson who is 8 1/2 months (crazy right?!) and of course cooking up a storm.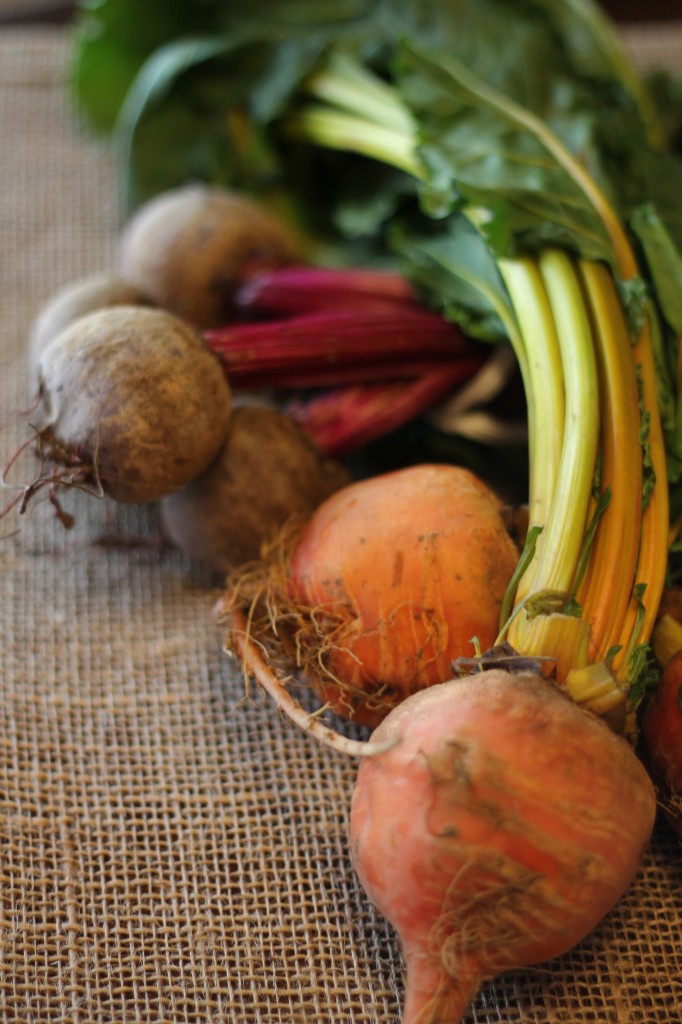 I have lots of things on the horizon like finally perfecting my Caprese Tart, making my own salty & sweet trail mix but the let's focus on the real reason you are here – this juice!
Living in Indy got me into juicing. Specifically this one. The funny thing about this juice is it also got me into beets. Now they are one of my favorite vegetables!
For this juice I used a combination of golden beets and ruby beets. Like it says in the title it's sweet but adding that little piece of ginger gives it a little zing.
As a side note I personally like to wear those disposable kitchen gloves when working with beets so you don't stain your hands, but if you don't mind magenta fingers for awhile feel free to forgo them!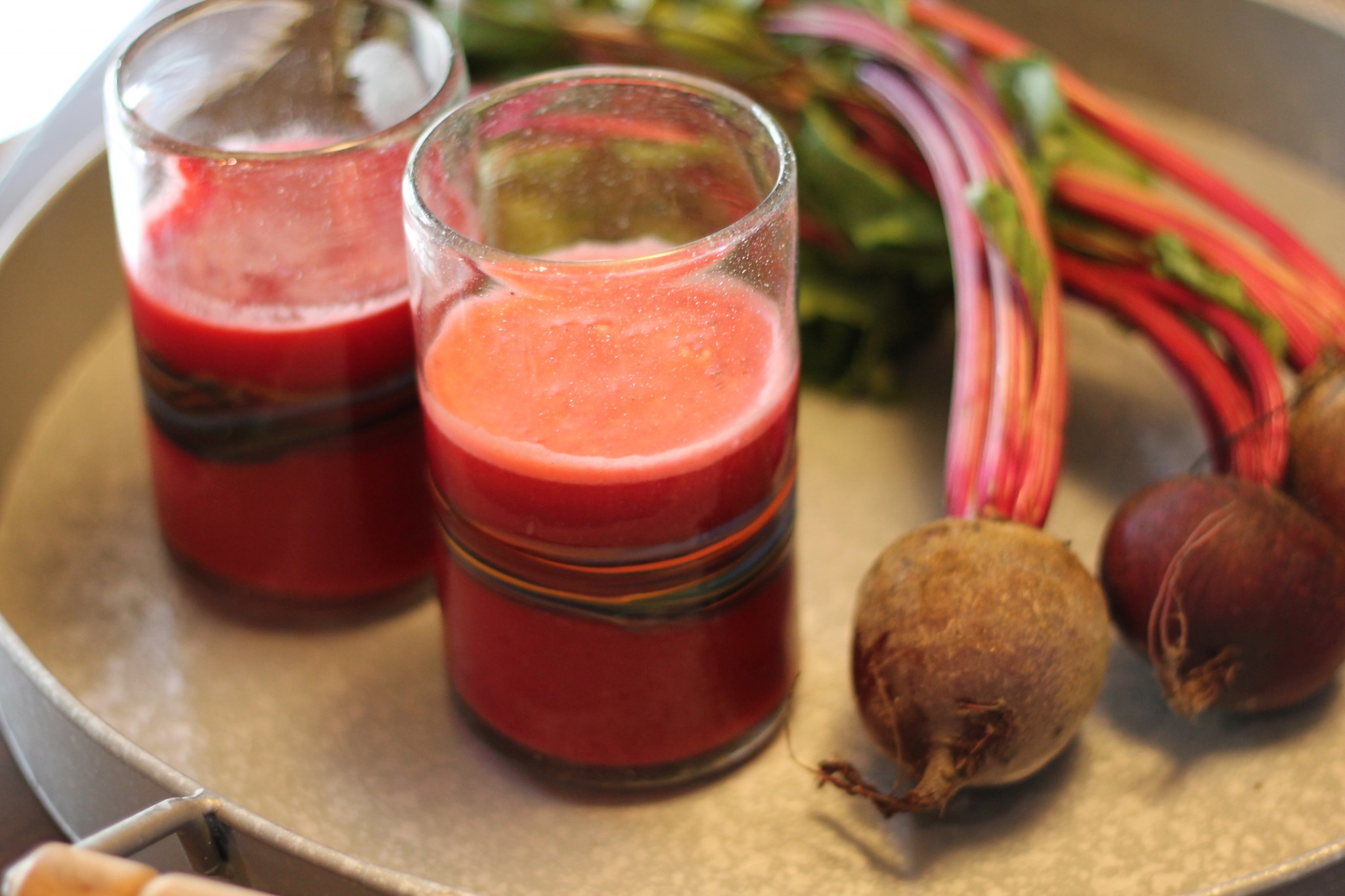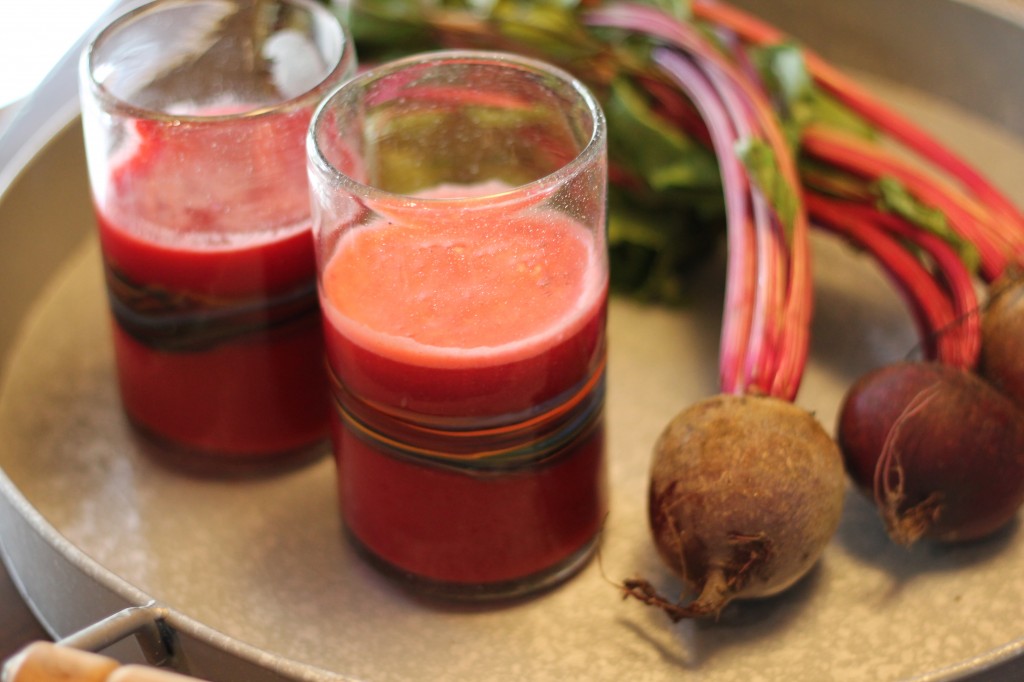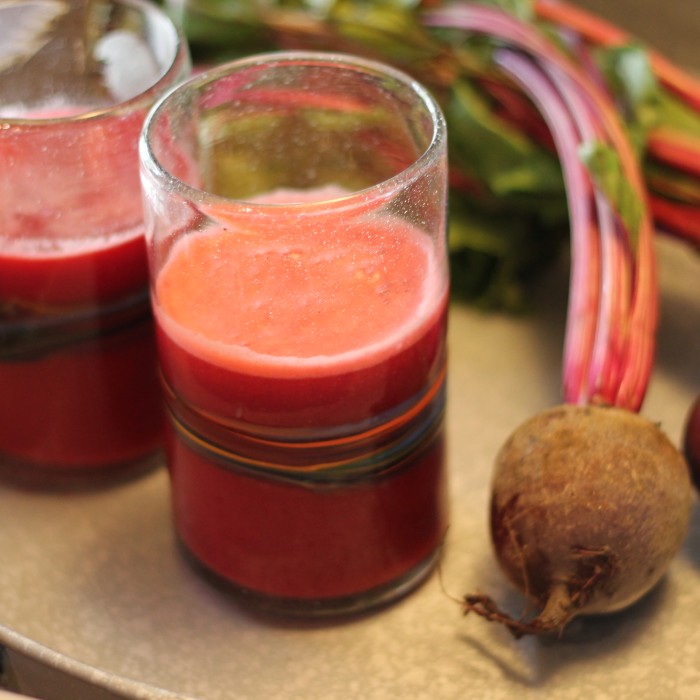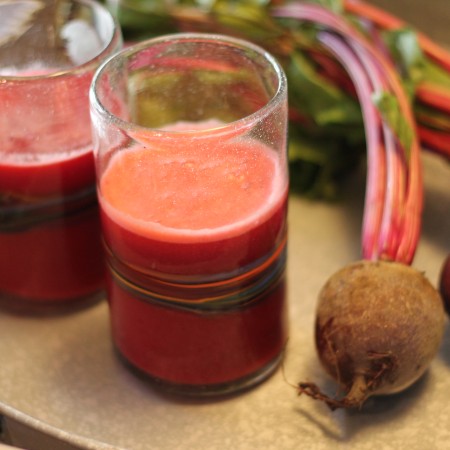 Recipe Card
love it? rate it!
Sweet Beet Juice
Ingredients
3

medium ruby beets

3

large golden beets

2

golden delicious apples

3

large carrots

1/2

lemon

1/2

orange

1

inch

piece of ginger
Instructions
Put all ingredients into juicer and process away.
did you make this recipe?
Make sure to follow on Pinterest @easyrecipesfromhome for more easy recipes!