I have been anxiously awaiting to tell you about this Bacon, Onion, Mushroom and Sage Frittata. Mainly because once you have a slice I am willing to bet you won't be able to get resist getting seconds. But also because I am sharing it today for a very special reason…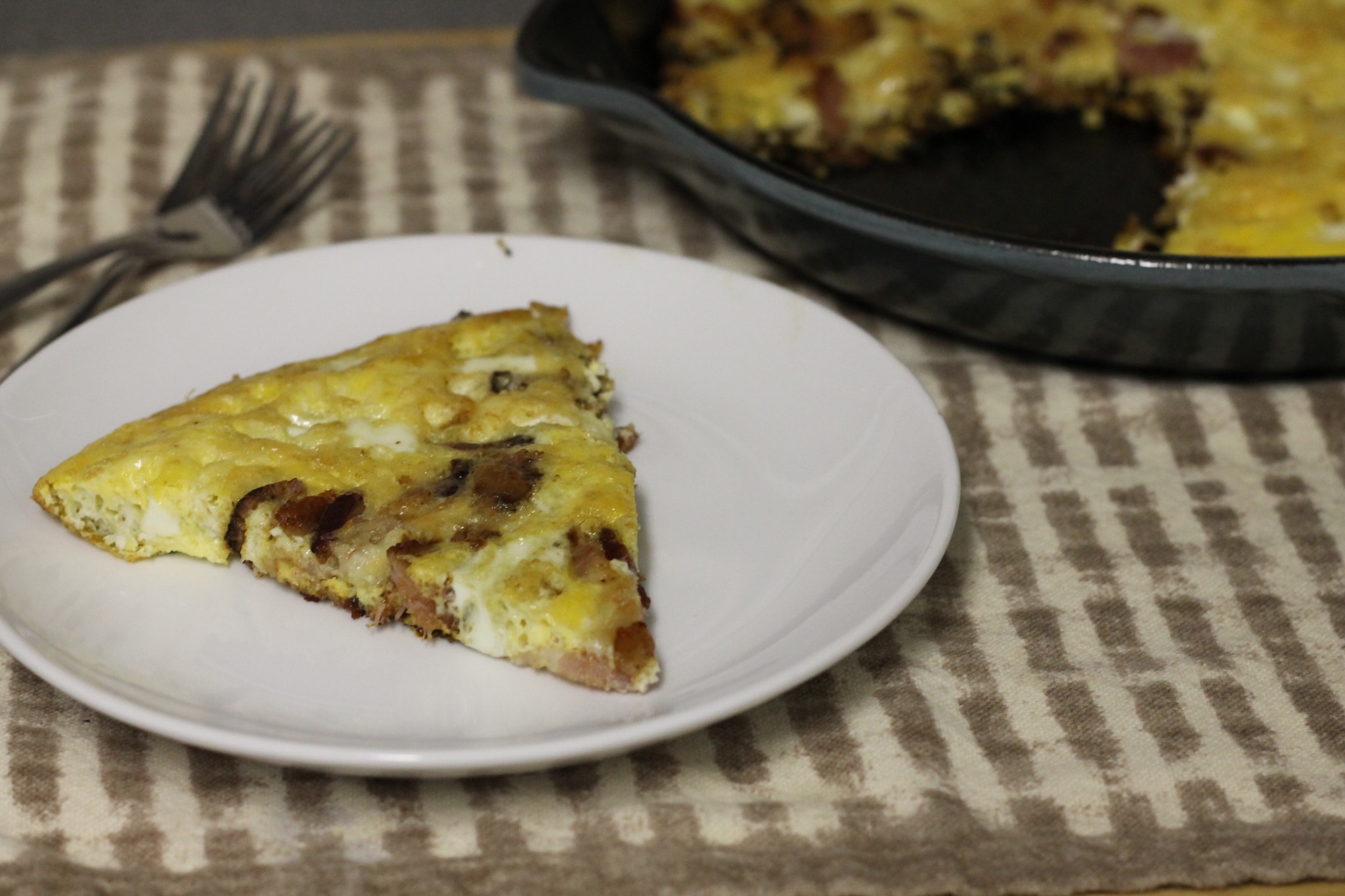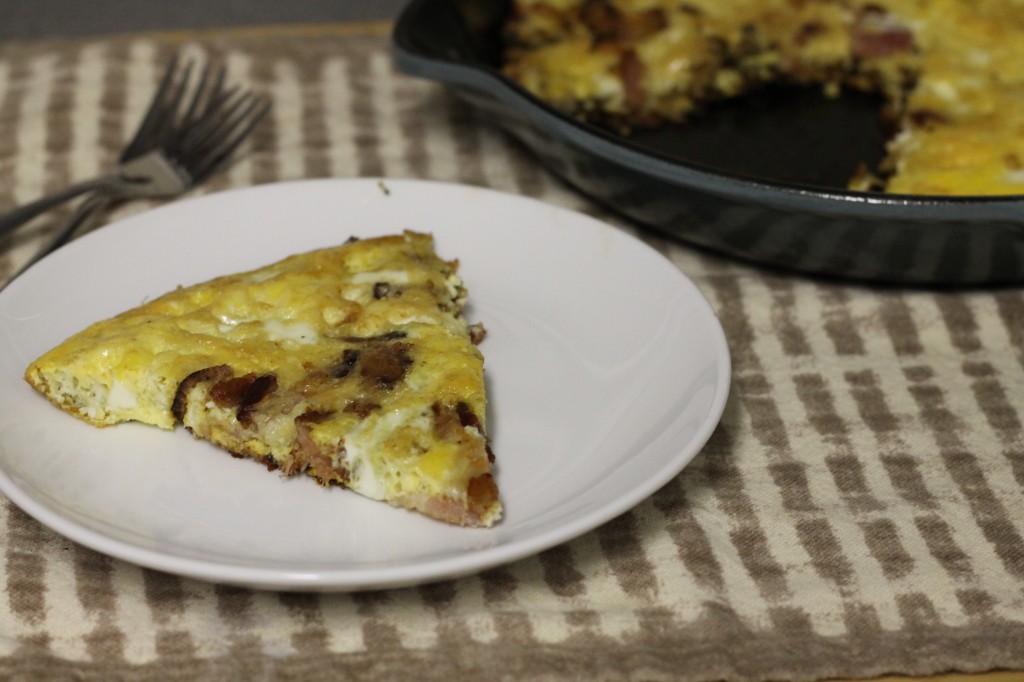 Today is mine and John's three year wedding anniversary! So I could have baked him some cookies (currently working on a Milky Way cookie recipe for him)..I mean he did have a milk & cookie table at our wedding instead of a groom's cake. But instead I thought since he loves breakfast so much why not come up with a special recipe for him?! But before I get to the frittata I wanted to take a stroll down memory lane…
Who would have thought this White Trash Party our freshmen year in college would have started it all?
Fast forward 4 years after college (when we would go on literally one date a year) – finally chased after him when he went off to grad school. He would say it was my turn to do the chasing since he did the chasing in college.
Then I got to travel around Italy with him for a week while he was studying abroad
2 years later we were engaged
6 months later we were married
1 year later we moved away from our friends and family up to Indiana
And 2 years later and in 3 months we will be blessed with our bundle of joy John Grayson.
Wow time has flown by and I wouldn't trade any of those memories for anything! Now without further ado back to that frittata I made for this sweet husband of mine.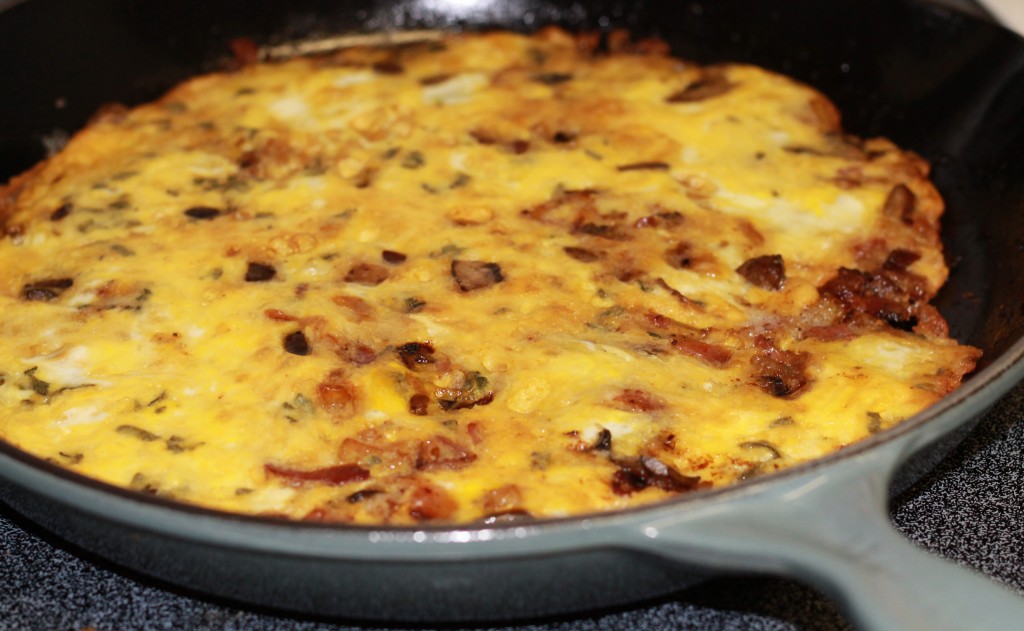 Besides biscuits and our maple bacon gravy, I was trying to figure out what are some of John's favorite things. Well eggs and bacon of course, then mushrooms, and add in my favorites of onions, cheese and an herb and we can call it a day!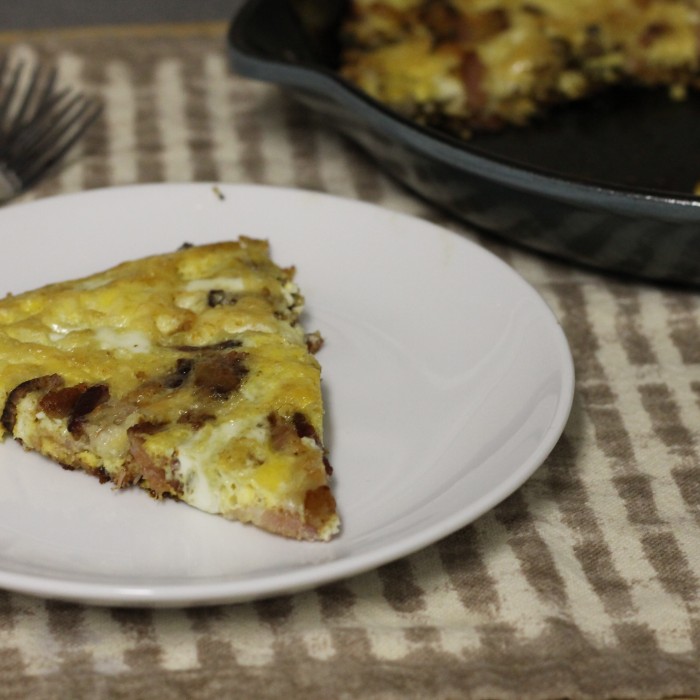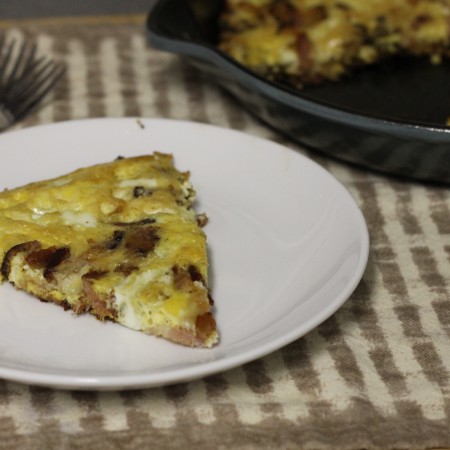 Recipe Card
love it? rate it!
Bacon, Onion, Mushroom and Sage Frittata
Ingredients
8

eggs

2

teaspoons

Dijon mustard

2

tablespoons

butter

1/2

cup

onion

roughly chopped

1

teaspoons

sugar

4

bacon slices

3/4

cup

mushrooms

roughly chopped

2

tablespoons

sage

chopped

1

cup

shredded Swiss cheese
Instructions
Preheat oven to 400 degrees. Whisk eggs and Dijon together in a small bowl and set aside.

In a non stick, oven safe skillet, melt butter. Add the onion and sugar. Let them soften while occasionally stirring for about 7 minutes. Remove to a plate.

Add bacon to pan and fry on medium high heat until crisp. Remove to the plate with the onions. Pour off about 1 Tbsp. of fat. Once bacon is cooled, crumble into bite size pieces.

Reduce heat to medium and add mushrooms and sage to pan. Cook for 5 minutes while stirring occasionally, then add onions and bacon back to pan.

Add egg mixture and top with cheese. Let it set for 5 minutes and then put in the oven to bake for 10 minutes.

Remove from the oven and let it stand for 2 minutes before serving.
Nutrition
did you make this recipe?
Make sure to follow on Pinterest @easyrecipesfromhome for more easy recipes!