It's First Friday time!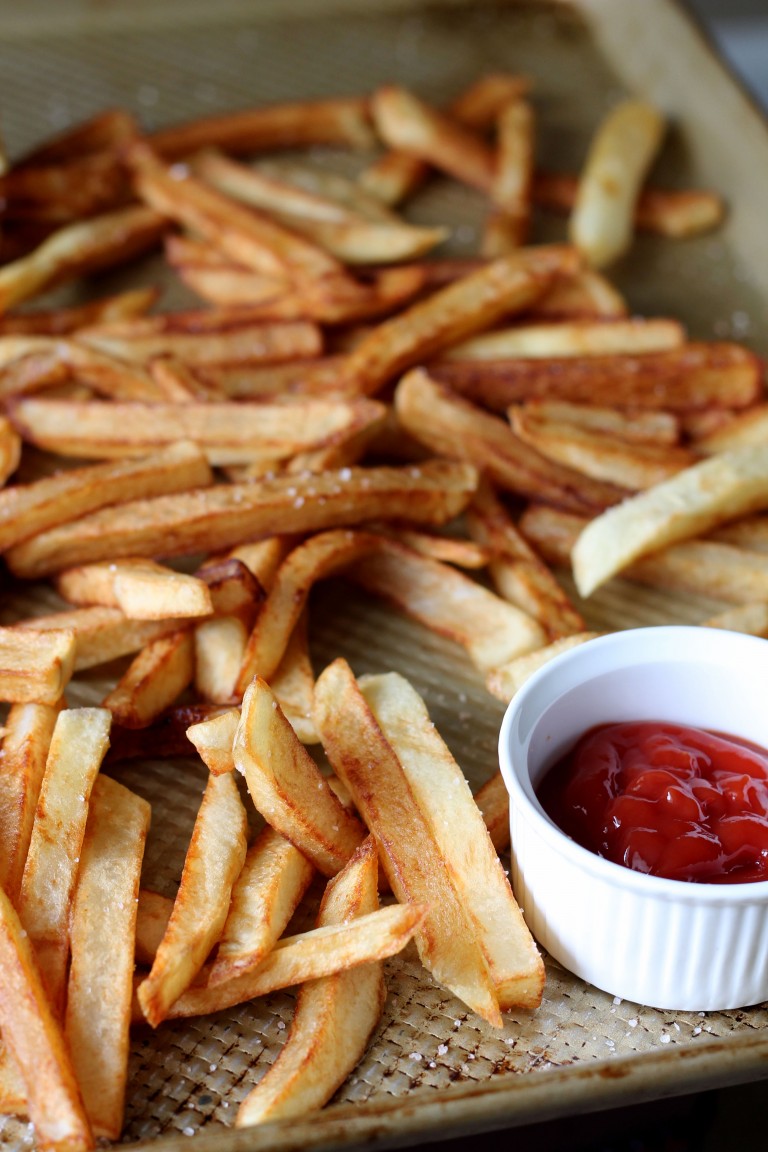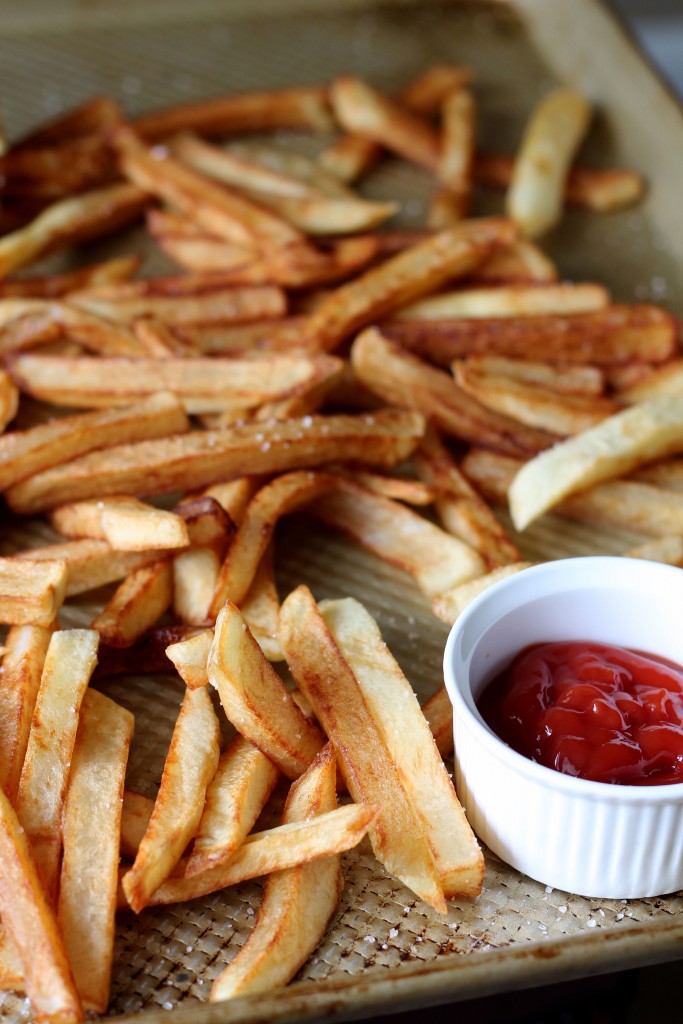 Pictures updated July 2015
I realized the other day I haven't done a First Friday post in a really long time, and it's spring time up here in Indy which means First Fridays will begin tomorrow. If you don't recall my obsession with food trucks I got on this kick when we moved up here.
They have a bunch of food trucks gather together on the First Friday of every month near Mass Ave, and you can get food & drinks and then go to all the art galleries for free. I probably should say John and I never actually make it to the galleries. We actually always have the intention to but we go get dinner and usually head down to the Rathskeller or if it's too hot and we head home and put on a movie. But through doing this I try to remake/create a recipe based of my recent adventure.
Recently I found Groovy Guys Fries. I ordered the Hoosier Poutine. Poutine is a dish consisting of french fries topped with cheese and gravy. This was sausage gravy to be exact. It was so good even though it probably clogged a few arteries! Don't worry Mama I have only had the fries once!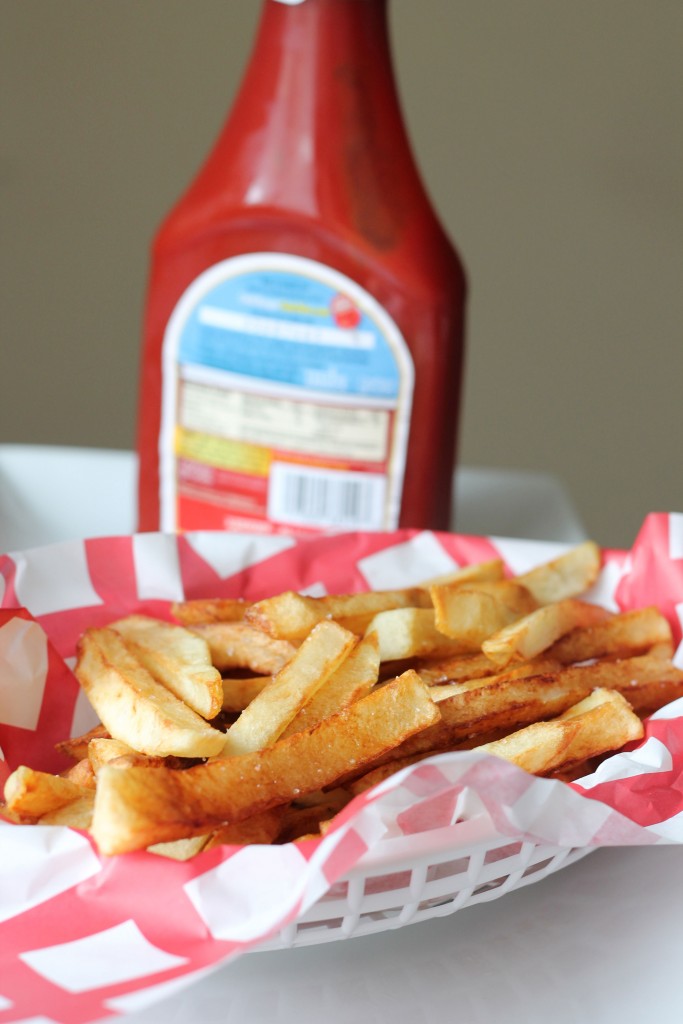 After eating this I realized John and I had actually never made french fries from scratch. Normally I would try to develop my own original recipe but one Saturday morning John caved in and watched a cooking show with me. Luckily it was Michael Symon's Symon's Suppers (one of the only few shows I can get him to watch – mainly because he is the meat guy – what John refers to him as). But we watched him make fries, tried out his recipe and realized there was no way we wanted to change a thing. The reason these fries are so perfect is because frying them twice gives them an extra crunch.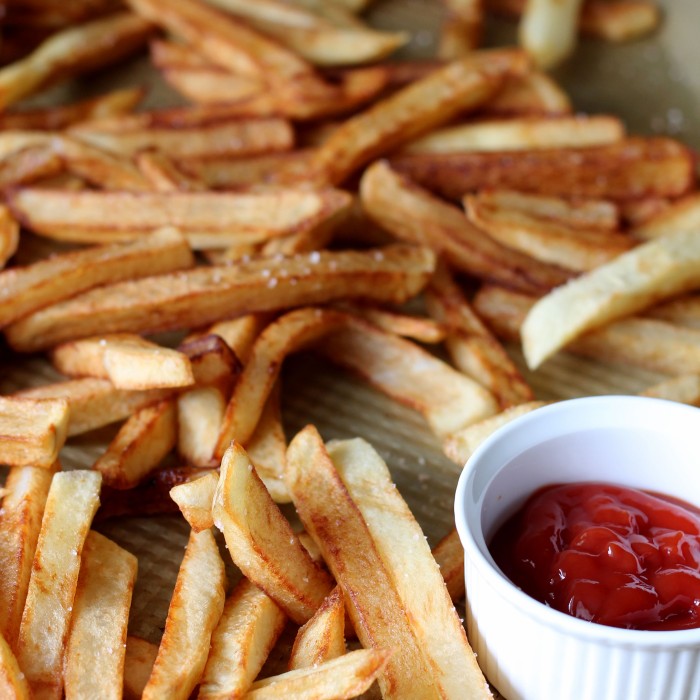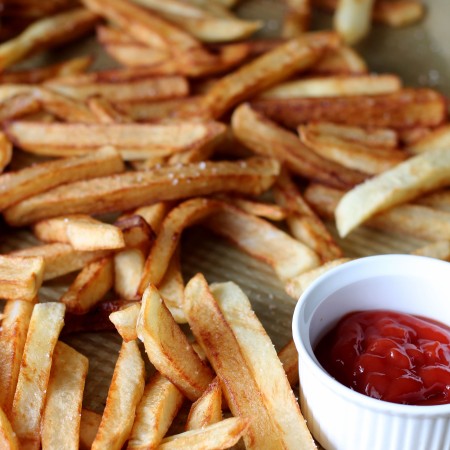 Recipe Card
love it? rate it!
First Friday Homemade French Fries
Ingredients
2

pounds

russet potatoes

Canola oil for frying

Kosher salt
Instructions
Fill a large bowl with cold water and set aside. Peel the potatoes and cut them into 1/4 - 1/2" slices. As you cut them place in the bowl of water to remove some of the starch.

Pour oil into frying pan to come half way up the pan. Heat the oil to 275°.

Drain the fries and pat dry. Working in batches to not overcrowd the pan place fries is the frying pan. Cook them in the oil for 5 minutes.

Using a slotted spoon remove and place in bowl and rinse under cold water. Reserve the oil for later.

Cover a rimmed baking sheet with paper towels and place all the fries on it. Chill completely in the fridge for about an hour.

Heat the oil back up to 350° and add the fries - cook for about 5 minutes. Remove and place on paper towels. Sprinkle with salt.
did you make this recipe?
Make sure to follow on Pinterest @easyrecipesfromhome for more easy recipes!
Adapated from Michael Symon's Lola Fries