So I have become quite obsessed with reading food blogs lately.
And I laughed out loud because this writer had come up with a list of things he
wanted to try to make. The reason this is funny to me, is I have a 3 inch
binder full of recipes so I could not really come up with a small list. But I
thought about it more and I do when it comes to baking and making desserts
because as you all know I do not have a sweet tooth.
1.
Cranberry Orange Scones
DONE
(needs a little more orange next time)
2.
Chocoflan

DONE (and was scarfed down by my coworkers)
3.
Raspberry Chocolate Almond Trifle
DONE (on the bottom layer there was a little too much almond liquer)
5.
Chocolate Hazelnut Torte
I want this rain jacket and of all places I found it at John's favorite place, Cabela's. You know this is true when one of myclients decided to buy me an umbrella at the Dollar Tree to keep me from
running out in the rain to my car and getting soaked.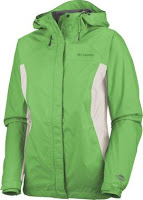 I was so lucky to get almost all of my china for our wedding but
still have 6 soup bowls to buy.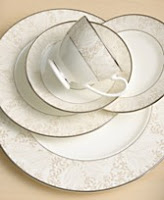 Book:
I am currently reading The
Elements of Cooking by Michael Ruhlman. It is phenomenal. It breaks down
the making of stocks, different sauces, and so on. When reading in bed at
night, I get so excited about the thought of making by scratch a veal stock and
my sweet husband of course encourages me to do so (his motives of course are knowing
it will turn into something yummy & cooking keeps me happy).
Even though I have way too many cookbooks and just obtained 4 new
ones (given to me luckily). One of the cookbooks that every home cook seems to
have is The Joy of Cooking so this
will be my next purchase.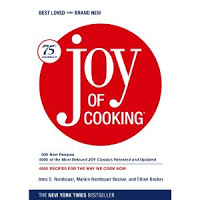 Spinach & Roasted Red Pepper Lasagna with Asparagus &
Toasted Bread Crumbs
Venison Tenderloin with Bordelaise Sauce and Brussel Sprouts
Supreme