What do you when it's cold and rainy out and you're stuck inside with two sick toddlers?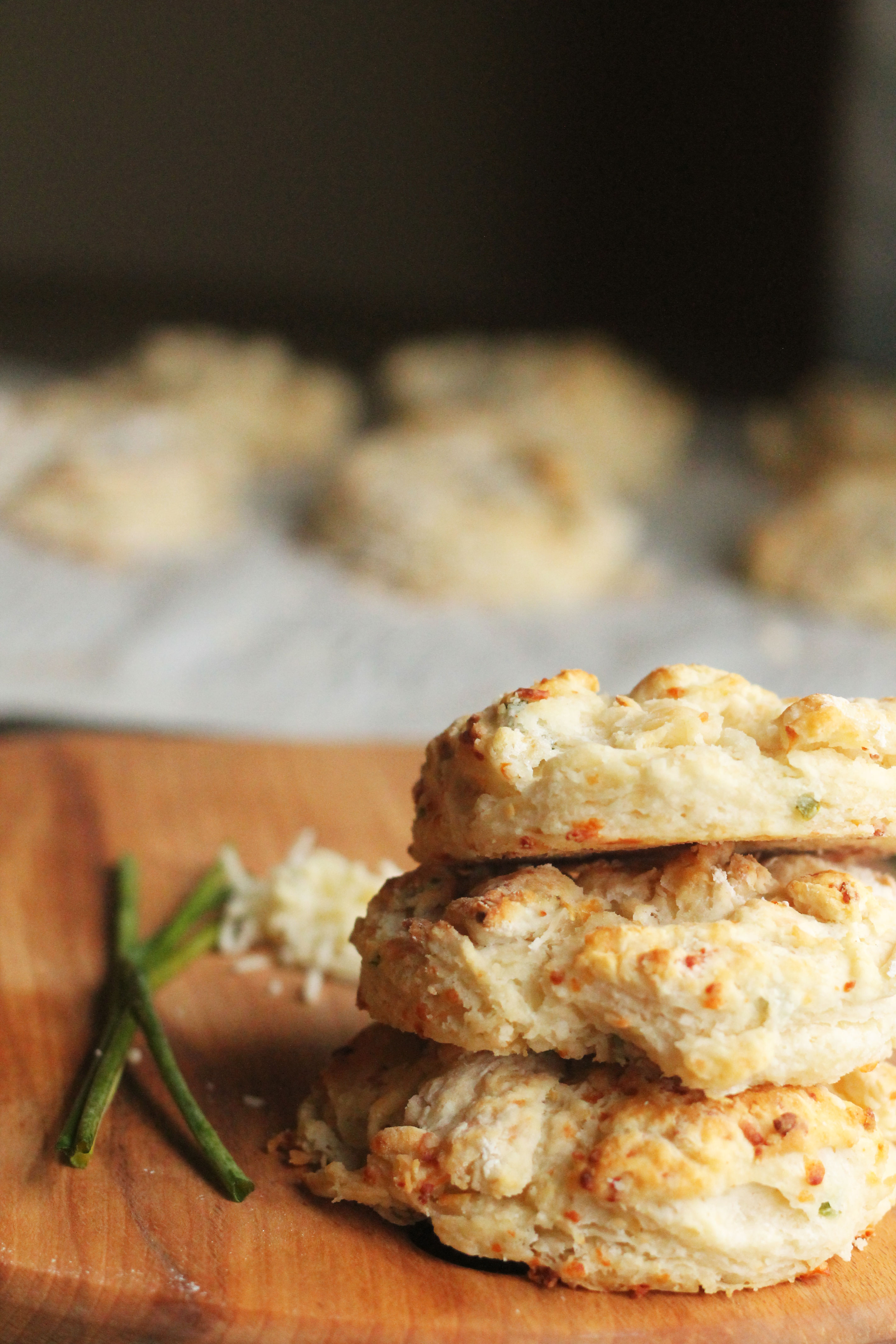 You bake! And watch lots of Disney Jr of course
Let me back up. I'm sure you've seen on the news all the wildfires in the south – in Birmingham we had 61 days with no rain. Well thank you Jesus it finally rained. And kept raining. On top of that I was stuck in the house with 2 sick babies for over a week. Luckily Nana came to save the day!
But during that time I got a little stir crazy. That's where the baking came in. I made
these cookies
earlier this week – yes can you believe I got two recipes out in one week? Ya I can't either. Then I made a killer Black Eyed Pea and Collard Green Soup, so I knew I had to have some homemade biscuits. And these were perfect for them!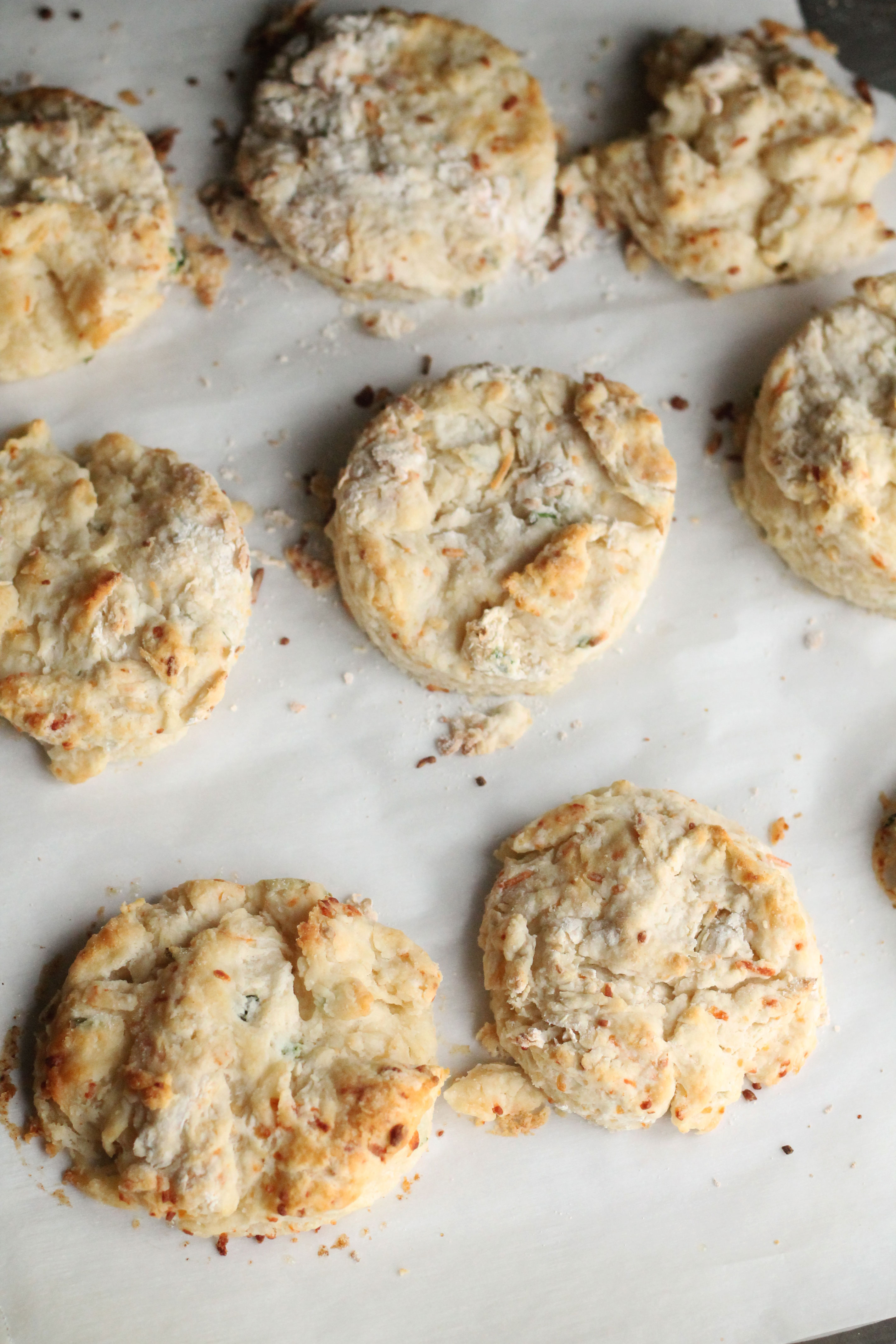 And what else makes things better besides cookies and biscuits? Blueberries apparently if you are John Grayson and Amelia. You do not want to know how much I spend on those things every week.
But seriously the best thing about these biscuits are they go perfect with any meal. Want them for breakfast add some eggs! Want them for lunch? Add some ham and cheese. Want them for dinner? Okay you get the point – you have to have them!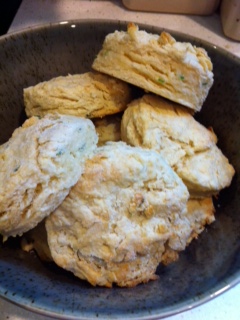 Recipe Card
love it? rate it!
Parmesan Chive Biscuits
Ingredients
2

cups

self rising flour

1/2

teaspoon

baking powder

1

tablespoon

sugar

1/4

tsp.

salt

6

tablespoons

butter

cold

3/4

cup

buttermilk

1 1/2

tablespoons

finely chopped chives

2/3

c.

shredded Parmesan cheese
Instructions
Preheat oven to 450 degrees. Sift flour into medium bowl. This is not required if you don't have a sifter, but it makes the biscuits lighter.

Add the baking powder, sugar, and salt to the bowl. Mix until fully incorporated.

Cut butter into cubes, using a pastry cutter cut butter into pea sized pieces while incorporating it into the flour.

Pour buttermilk into flour mixture. Add in chives and Parmesan. Stir with fork. It will make a loose ball.

Turn onto floured counter. Pat down til 3/4" thick – don't use rolling pin. Using a biscuit cutter – cut out rounds to the size of your liking.

Place on a baking sheet lined with parchment paper. Bake 10-12 min.
did you make this recipe?
Make sure to follow on Pinterest @easyrecipesfromhome for more easy recipes!