How about a simple and quick 5 ingredient recipe that involves creamy smashed potatoes with Parmesan and fresh parsley?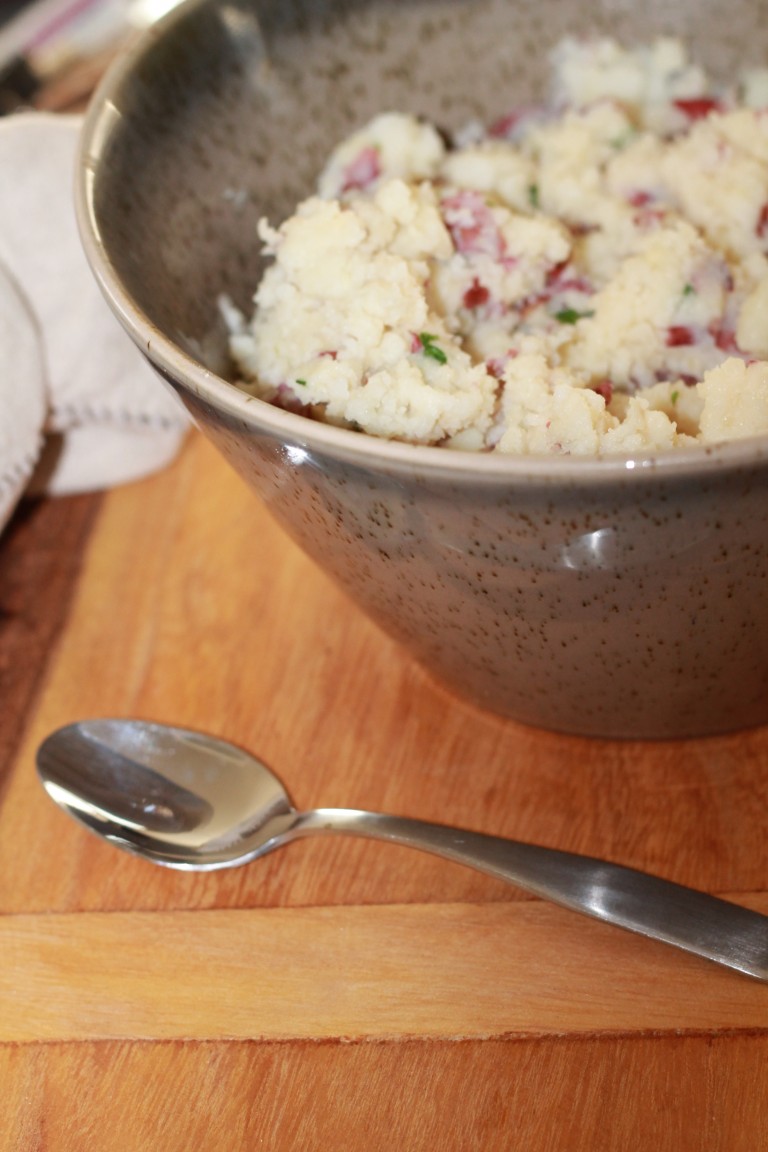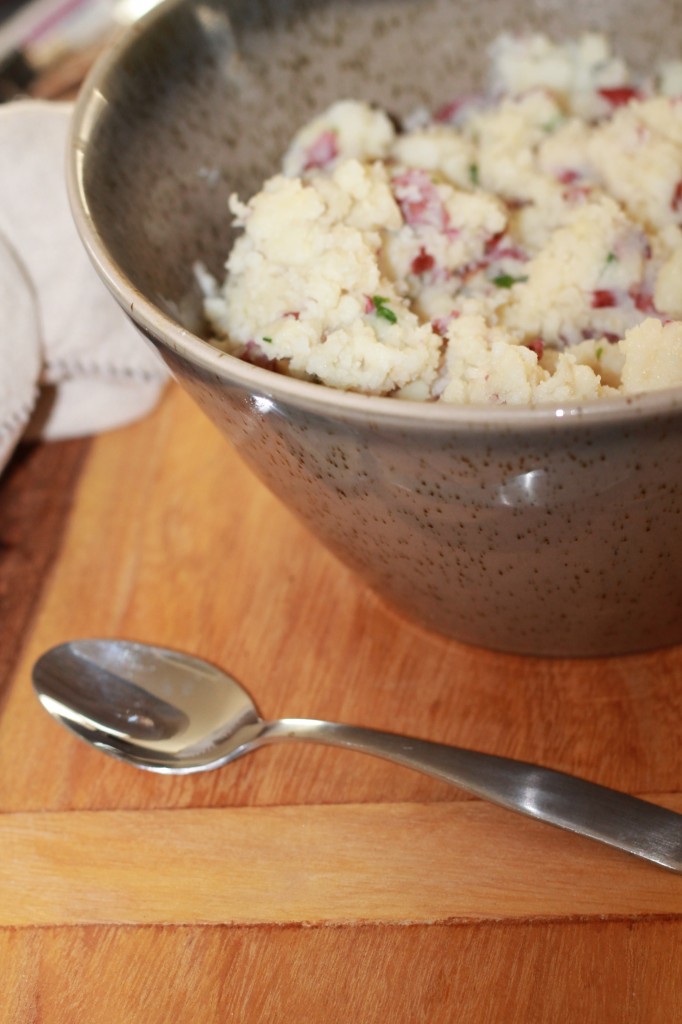 So this week marks the first official week of not working full time. It feels weird to go to bed and not have to wake up to a schedule – yes I know this will change in about 4 weeks but I am enjoying my me time right now. And if you know me well enough I am not leisurely laying around all day – I average about 15 things on my to do list daily (trust me my mind is constantly coming up with random things to keep me busy).
You would think with having all day to cook or bake I would want to spend these last 4 weeks cooking intricate meals since I won't really have the time once John Grayson gets here. Luckily I have slowly been making freezer meals to help me out during that time. And to be honest I have done plenty of recipe testing this week on lemon poppy seed muffins, a lemon basil olive oil cake, and a few other things but sometimes simplicity is key.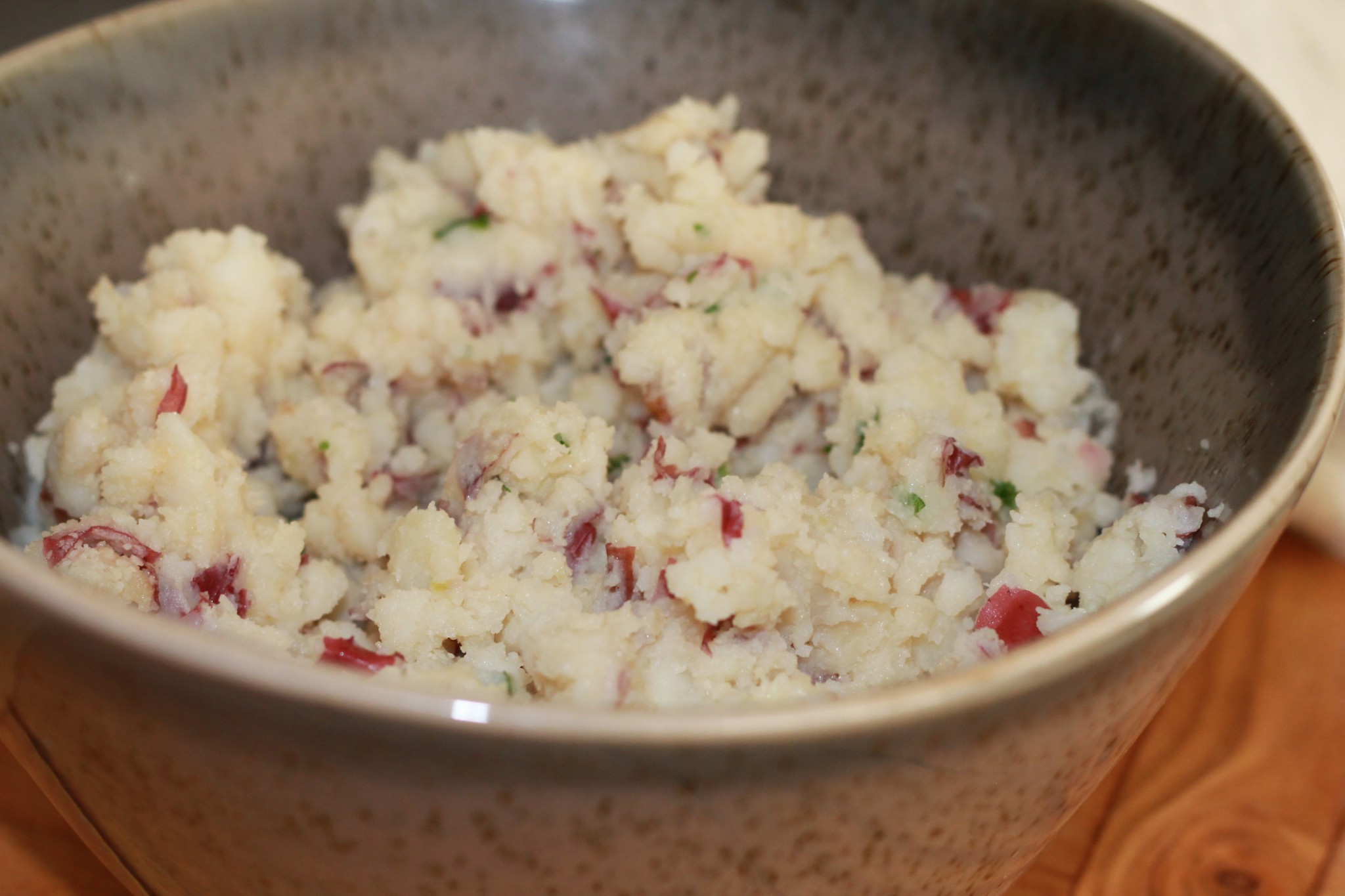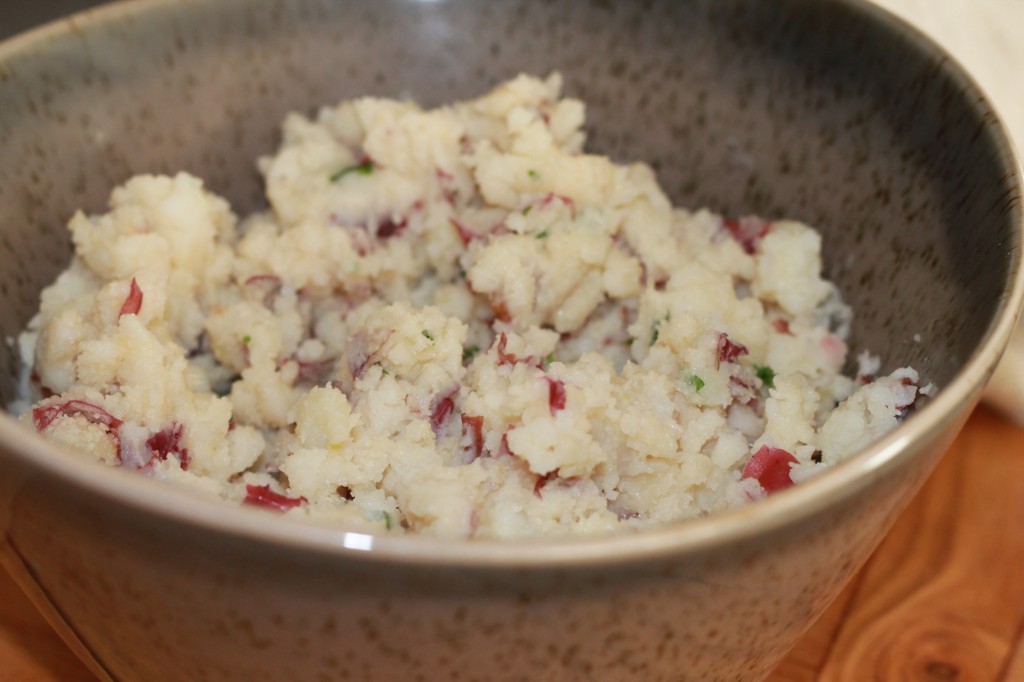 One of the things I have realized over the years is how many ingredients I pack into a single recipe – I mean sometimes I truly do love throwing everything but the kitchen sink into my recipes. The more I think about it not everyone is going to want to cook with something that has 20 bazillion things in it unless they basically have a walk in grocery store in their pantry.
So why not create a recipe with 5 ingredients or less like Claire Robinson's show 5 Ingredient Fix?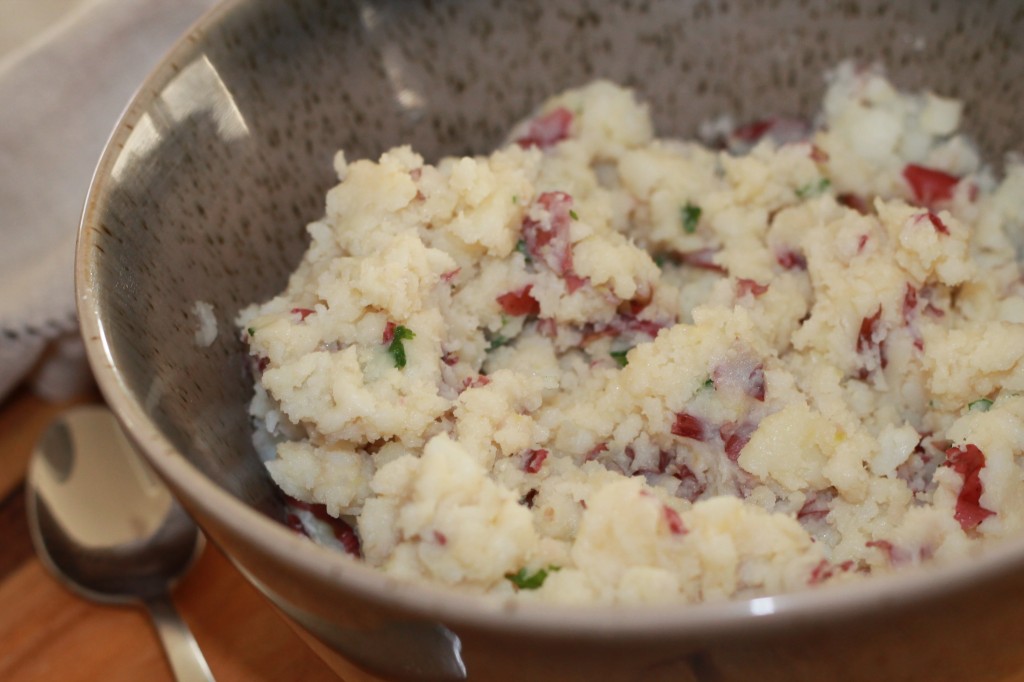 When I was making these beer braised short ribs I instantly thought of making some kind of smashed potatoes to please my meat & potatoes husband. Luckily, I had just bought some red potatoes because I was recipe testing some Spanish Croquettes earlier in the week. And to keep it simple I thought I'd add in some Parmesan because we know everything is better with cheese.
Okay so technically this recipe has 6 ingredients if you add the salt. But let's just not count that because if you don't have salt in your kitchen we need to talk. Come to think of it I need to do a blog post on all the kinds of salt you should have in your kitchen.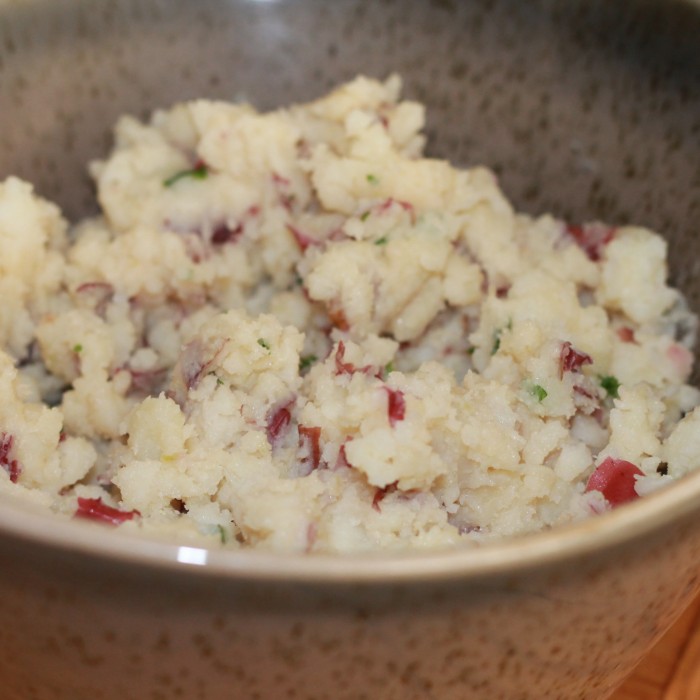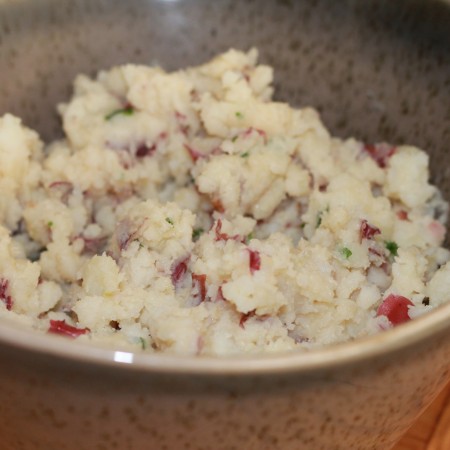 Recipe Card
love it? rate it!
Parmesan Smashed Potatoes
Ingredients
1 1/2

pounds

red potatoes

2

tablespoon

olive oil

2

tablespoon

butter

1/8

cup

parsley

roughly chopped and loosely packed

1/2

cup

Parmesan cheese

Salt
Instructions
Rinse potatoes and place in medium pot. Cover with cold water.

Bring to a boil over high heat and add a pinch of salt.

Cook until tender about 15-20 minutes.

Drain and place in large serving bowl. Add olive oil and butter and smash.

Mix in cheese and parsley then serve.
did you make this recipe?
Make sure to follow on Pinterest @easyrecipesfromhome for more easy recipes!