The fresh lemon juice and lemon zest add such a brightness to these Lemon Poppy Seed Muffins.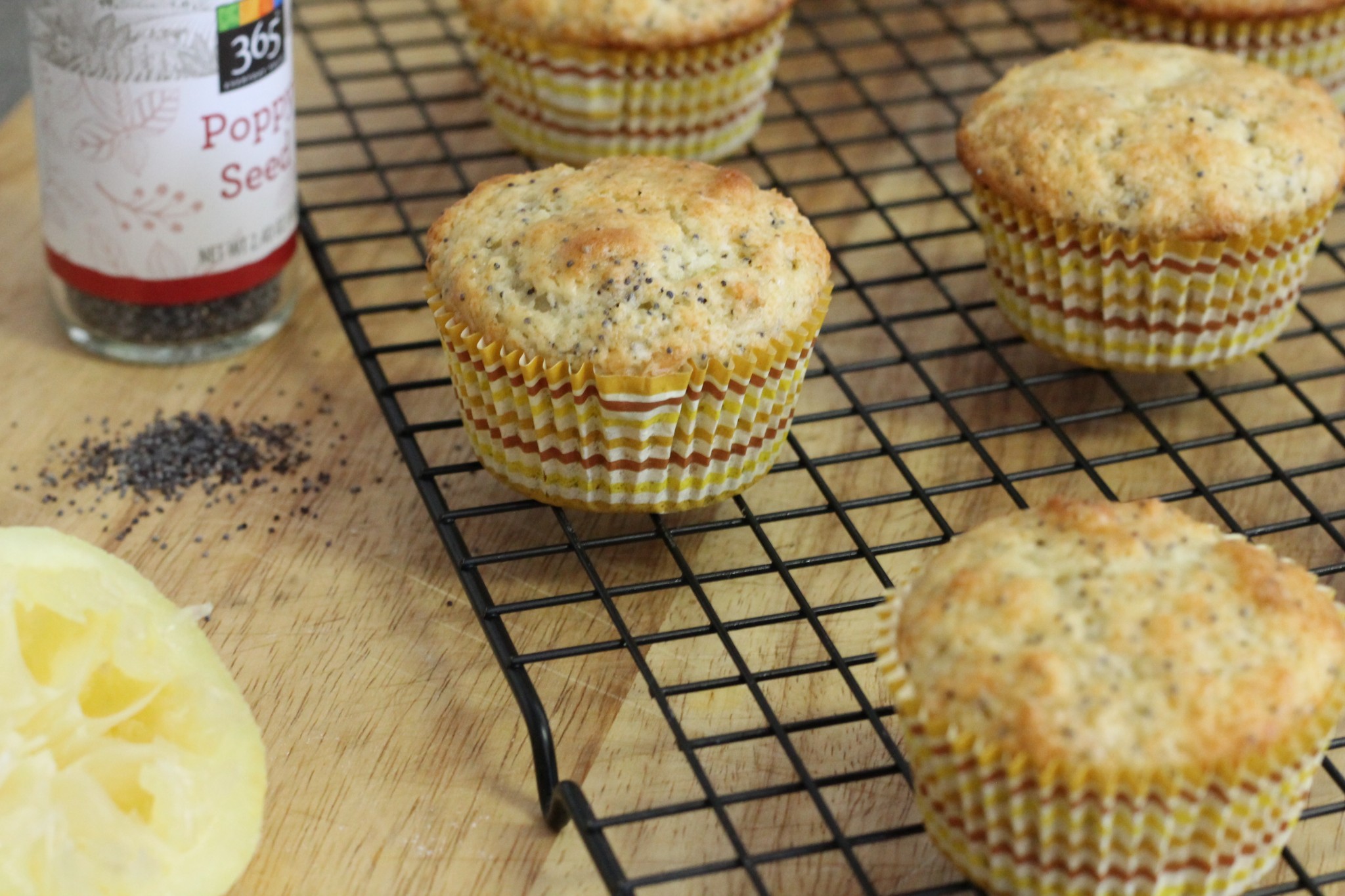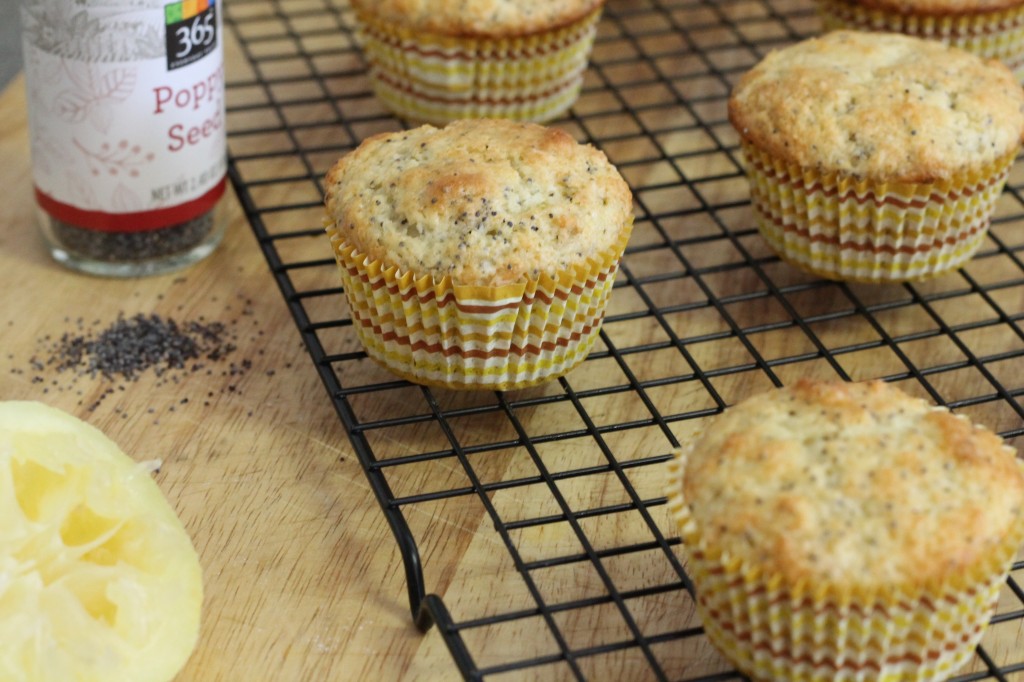 Pregnancy is all it took to finally get me to start eating breakfast regularly again. Who would have thought?! It used to be egg sandwiches most of the time but now with John Grayson my mornings are generally not spent in the kitchen. So if I am not having a smoothie for breakfast it is nice to have a batch of these ready to go.
That is where these muffins come into the picture. I even froze a batch of cooked ones so I could easily thaw them out for mornings like today when JG does not want to be put down. I love muffins made from scratch. You can make so many different combinations. Next on my list – Cranberry Orange.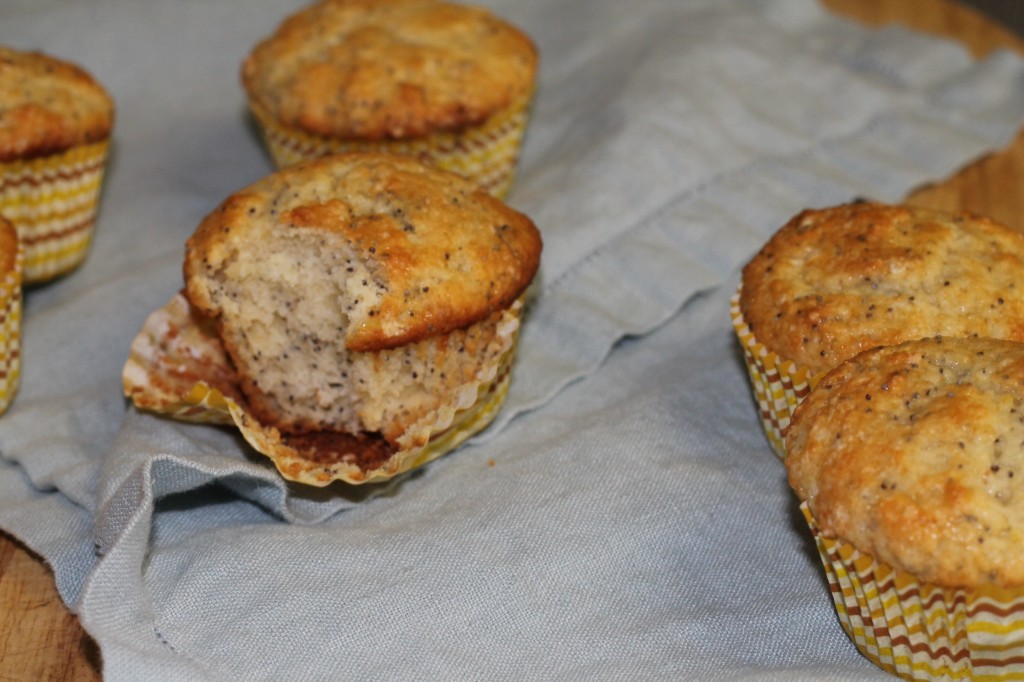 I actually wanted to make these when I was pregnant because I wanted to cook a meal every week that coincided with pregnancy. I would have been 4 weeks pregnant & he would have been the size of a poppy seed. But we all remember in my first trimester I did not even want to step foot in the kitchen. Luckily now it's hard to keep me out of it.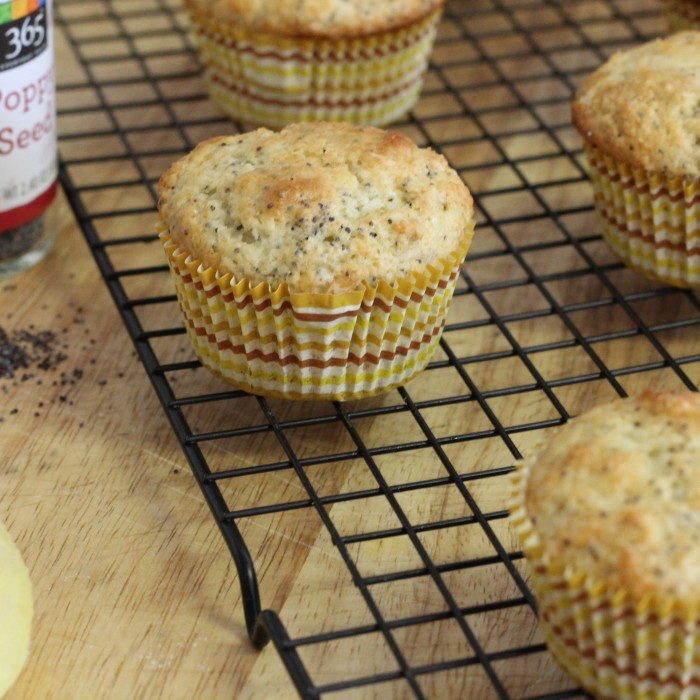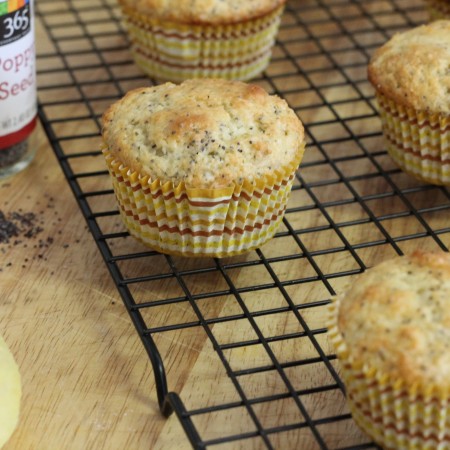 Recipe Card
love it? rate it!
Lemon Poppy Seed Muffins
Ingredients
1

cup

sugar

Zest of 1 lemon

2

cups

all purpose flour

2

teaspoons

baking powder

1/4

teaspoon

baking soda

1/2

teaspoon

salt

2

eggs

3/4

cup

Greek yogurt

1

teaspoon

vanilla

6

tablespoon

melted butter

1/2

cup

lemon juice

2

tablespoons

poppy seeds
Instructions
Preheat oven to 400 degrees.

Combine sugar and lemon zest. Then whisk in flour, baking powder, baking soda, and salt.

In another bowl, whisk together eggs, Greek yogurt, vanilla, butter and lemon juice.

Add wet ingredients to dry ingredients. Stir in poppy seeds.

Spoon batter into paper muffin cups or lightly greased muffin pan about 3/4 way full.

Bake for 16-18 minutes or until toothpick is inserted and comes out clean.

Transfer to wire rack for a couple of minutes to cool then serve.
did you make this recipe?
Make sure to follow on Pinterest @easyrecipesfromhome for more easy recipes!
What is your generally your go to breakfast?
Menu of the Week
Margherita Pizza
Thai Red Curry Rice Noodles with Crab Meat and Spicy Coconut Soup
BBQ Pulled Pork Mac and Cheese with Coleslaw