I can't believe it is already July!! I can't believe the week is halfway over! I also can't believe I am finally getting around to sharing this amazing and easy recipe for Slow Cooker BBQ Pulled Pork Sandwiches. I know some of you are saying finally!! Especially since I had developed this recipe months ago. I mean it's this thing called a newborn – he requires pretty much all of my attention these days. And I am A OK with that! I mean he is pretty precious if you haven't seen him.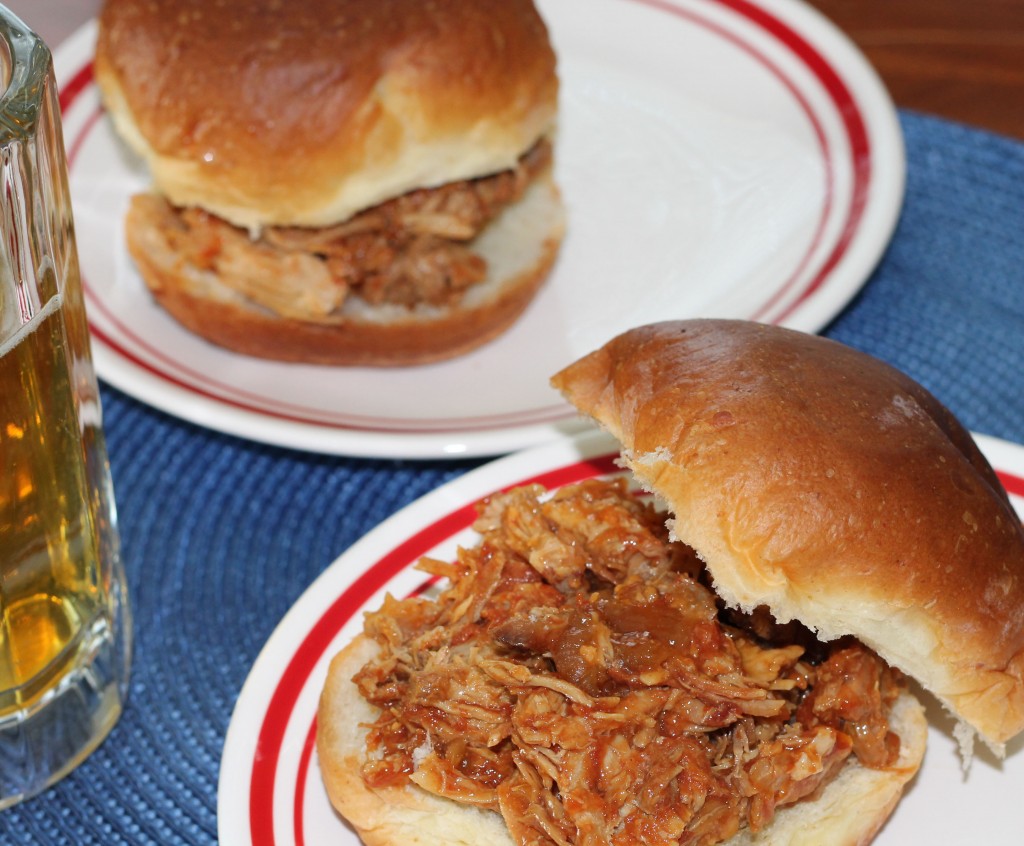 Which is why I look forward to Saturdays even more than I used to now. John and I now call them mommy days. He is sweet and takes care of John Grayson so I can get errands done and cook.
And last Saturday in particular was filled with me spending all day in the kitchen, as you probably could tell from Instagram. I made Baked Eggs, Cheese and Bacon, a Blueberry Smoothie, Cherry Fizz Cocktail, Coleslaw and BBQ Pulled Pork Mac and Cheese – all recipes that needed to be tested or photographed.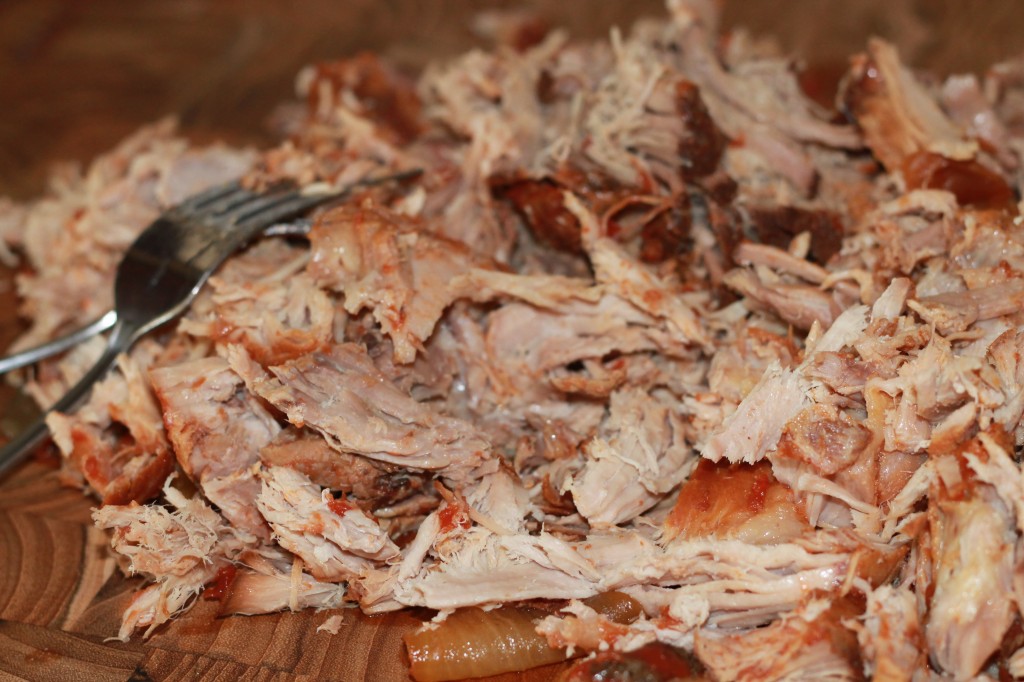 Now if you ever look at my menus on my blog you know that we have been eating these BBQ sandwiches like twice a month. One because they are that easy and two who doesn't love BBQ?! Well actually that used to be me – one thing I know that John is glad that changed.
One of the things I love about barbecue sauce is the variety of flavors and profiles. You got sweet, spicy, tangy, honey bourbon, chipotle, hickory smoke – the list goes on. So since the 4th of July is right around the corner. Why wouldn't you eat some barbecue?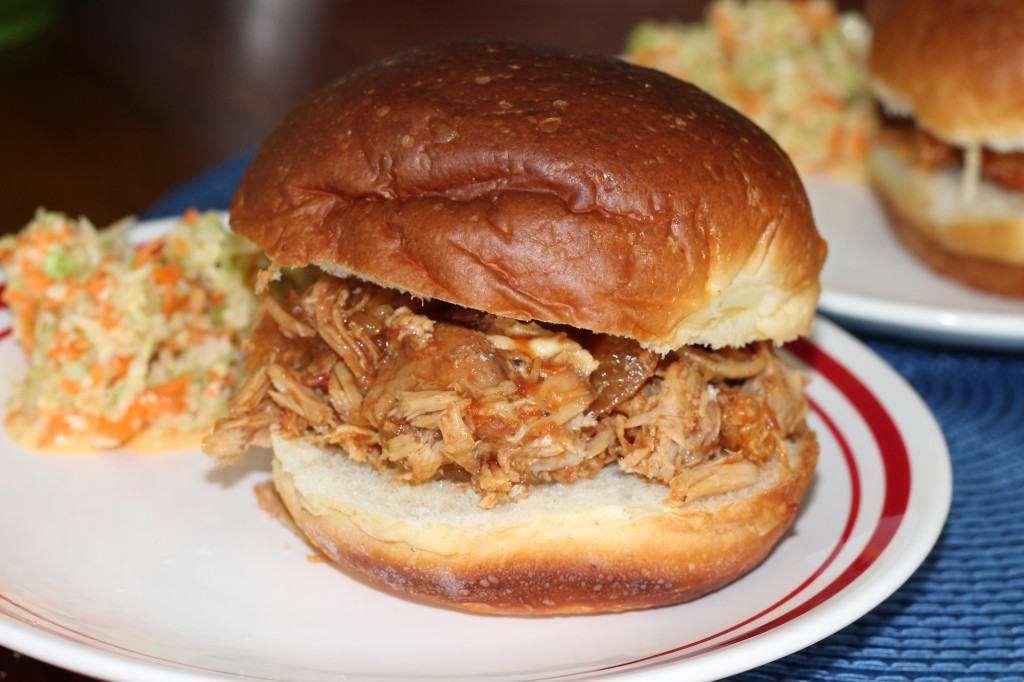 Now I know technically we are supposed to be firing up the grill and watching the fireworks but why not give that grill a break or just grill some vegetables and let this slow cooker dish be the star!
All you need is some BBQ sauce (store bought or homemade), an apple and onion, pork butt, and some hamburger buns (another 5 ingredient fix meals).
You can leave the sandwich as is or of course you can always add some cheese (I recommend Gouda) or coleslaw to top it off. And as for leftovers (that is if you have any) just wait until you see what I have in store for you next week- BBQ Pulled Pork Mac & Cheese – a match made in heaven.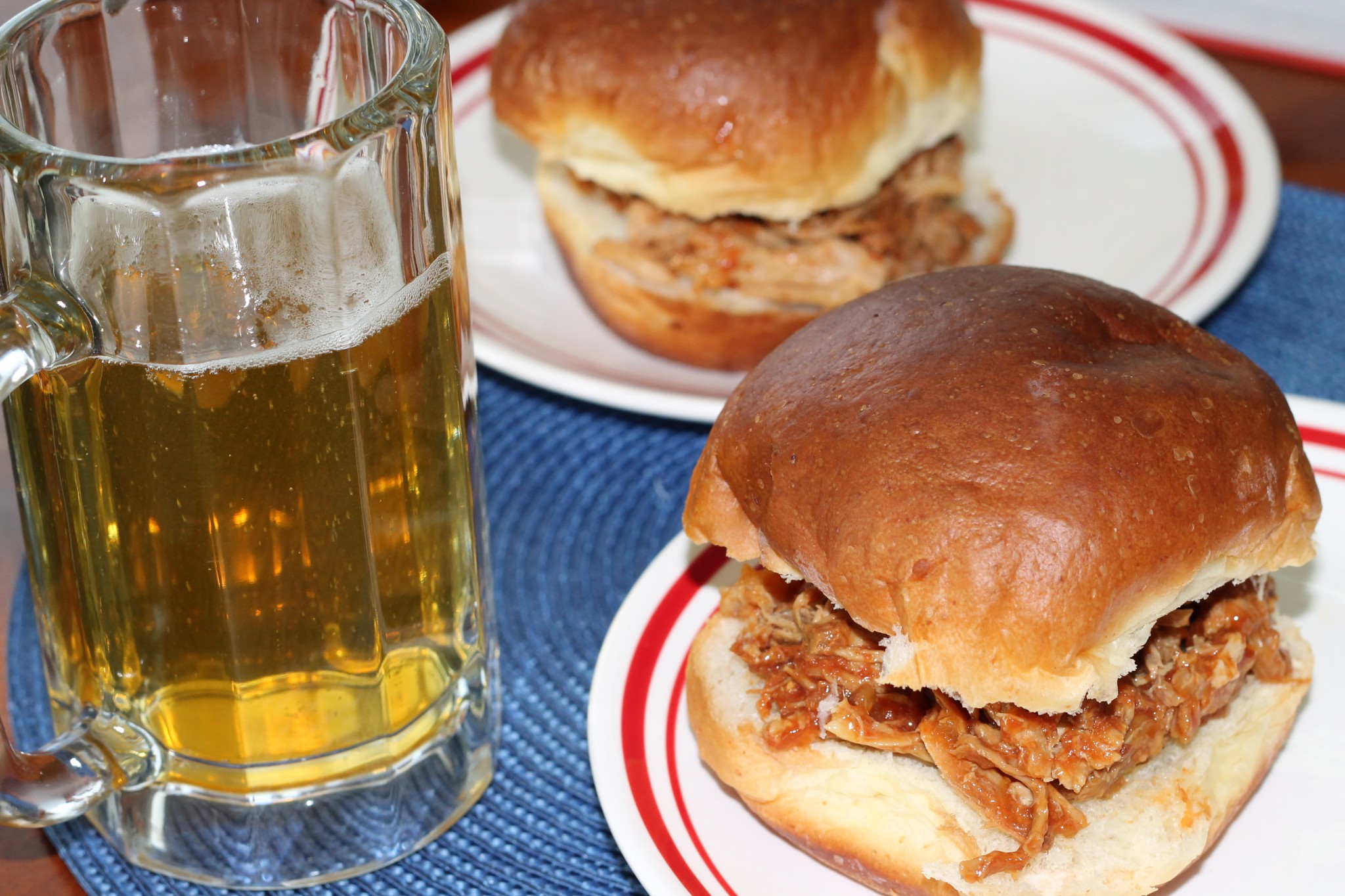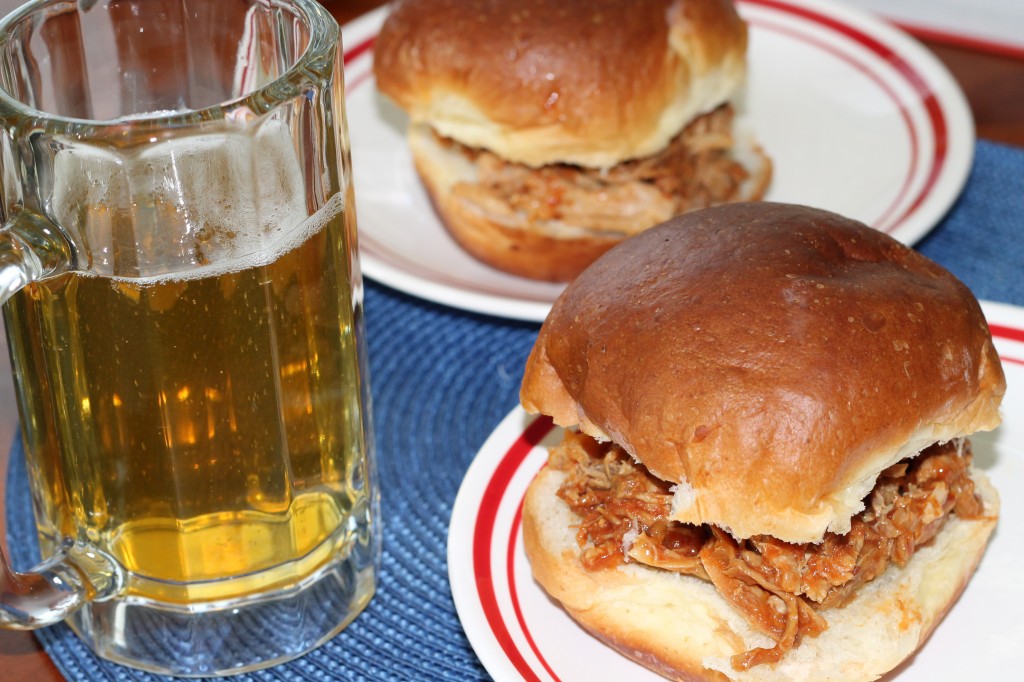 So go ahead crack open a beer, fire up the slow cooker and let it go to work. Have a good and safe 4th everyone!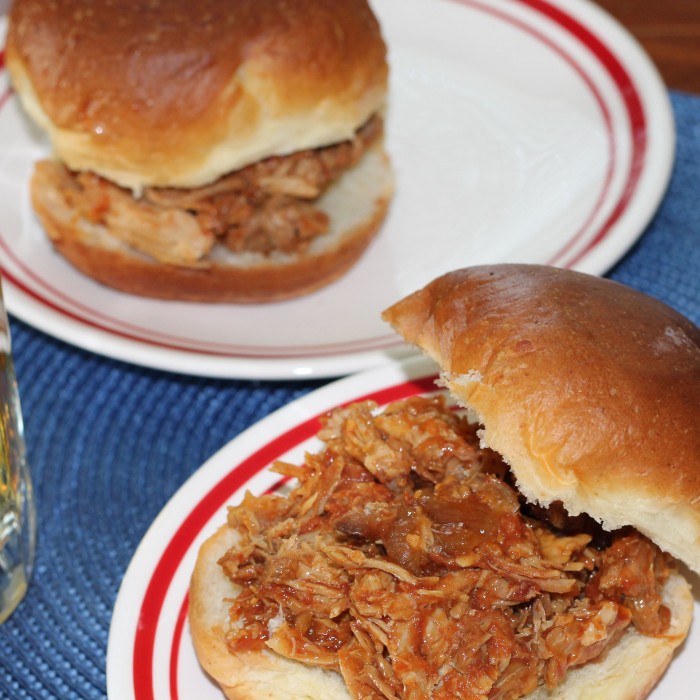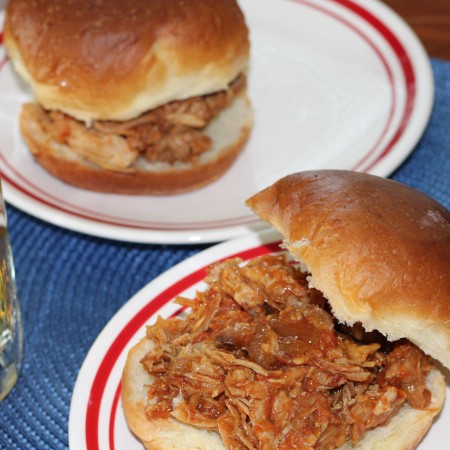 Recipe Card
love it? rate it!
Slow Cooker BBQ Pulled Pork Sandwiches
Ingredients
1

apple

cored and cut into slices

1

yellow

peeled and quartered

3-5

lb.

pork butt or shoulder

4

cups

barbecue sauce

Kaiser rolls or hamburger buns
Instructions
Place onion and apple in the bottom of the slow cooker, followed by the pork butt.

Pour BBQ sauce all over the pork.

Cook for 7 hours.

Remove pork to cutting board. Use two fork to shred the meat.

Place back in slow cooker for 30 minutes.

To serve: Place a big helping on a bun.Add additional BBQ sauce if desired.
did you make this recipe?
Make sure to follow on Pinterest @easyrecipesfromhome for more easy recipes!