This Irish dish consists of salmon with briny capers & fresh dill and has quickly become one of my husband's favorite dishes that I cook.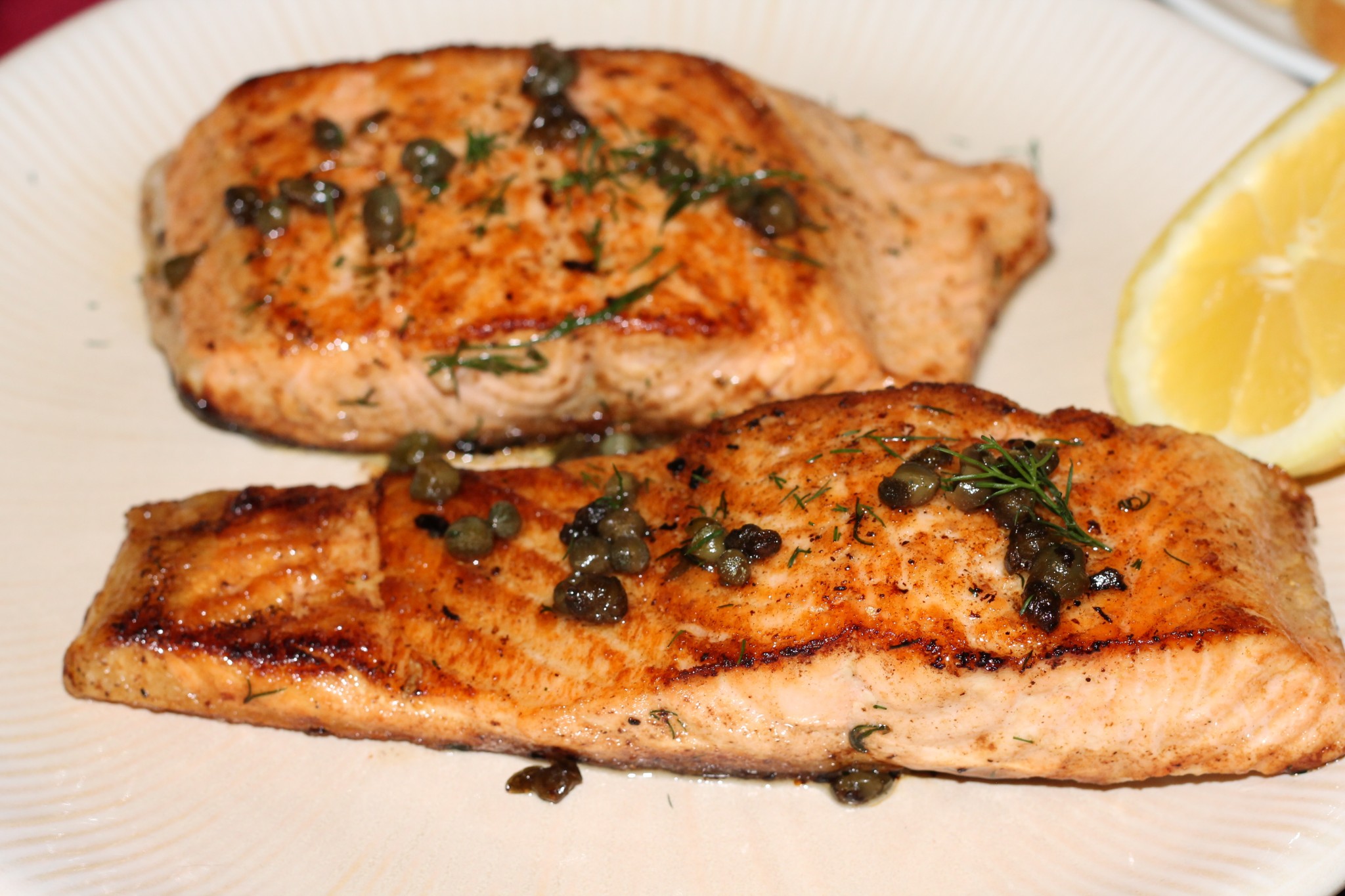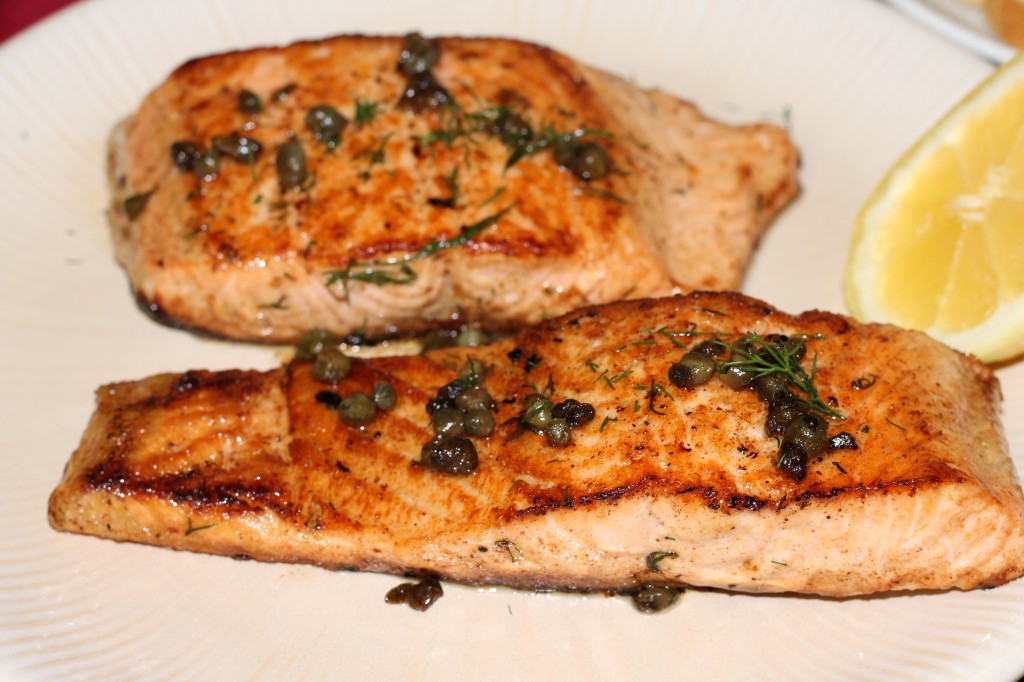 How was your weekend? Grandmama and Granddaddy (Mama & Daddy to me) came to visit John Grayson. I can't believe he is already one month old!
Luckily, while they were cuddling with him I got to work on my recipe for Strawberry Basil Sangria. We also made my Tomato Tortellini Bisque for dinner one night. And I had every intention on working on a recipe for Margherita Pizza but let's be honest between these 2 am feedings recipe testing 2 meals was about all I could handle.
The other meal I cooked was Alton Brown's Eggplant Parmesan. I actually joined a Cookbook group on Facebook called Pass the Cookbook. More on this on Thursday.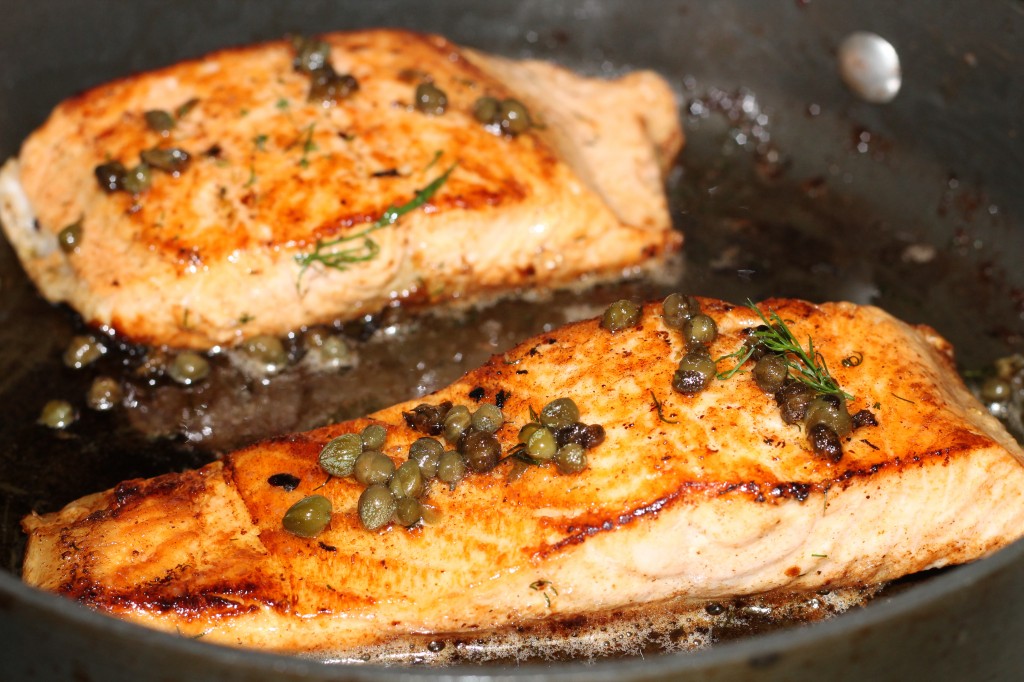 Speaking of cookbooks, back in October I started a series called Cooking My Way Through Books. I have been wanting to cook through my hundred or so cookbooks. And don't judge that I continue to buy cookbooks and ask for them as gifts – this will not stop sorry Mama. But with all of these books I am trying to start cooking through them. What I mean by this is actually follow the recipe which like I have said before is quite hard for me.
So this recipe is from the same cookbook I got the Chicken Casserole with Cheesy Herb Dumplings – Rachel's Irish Family Food. And the best part is this is another 5 ingredient fix meal.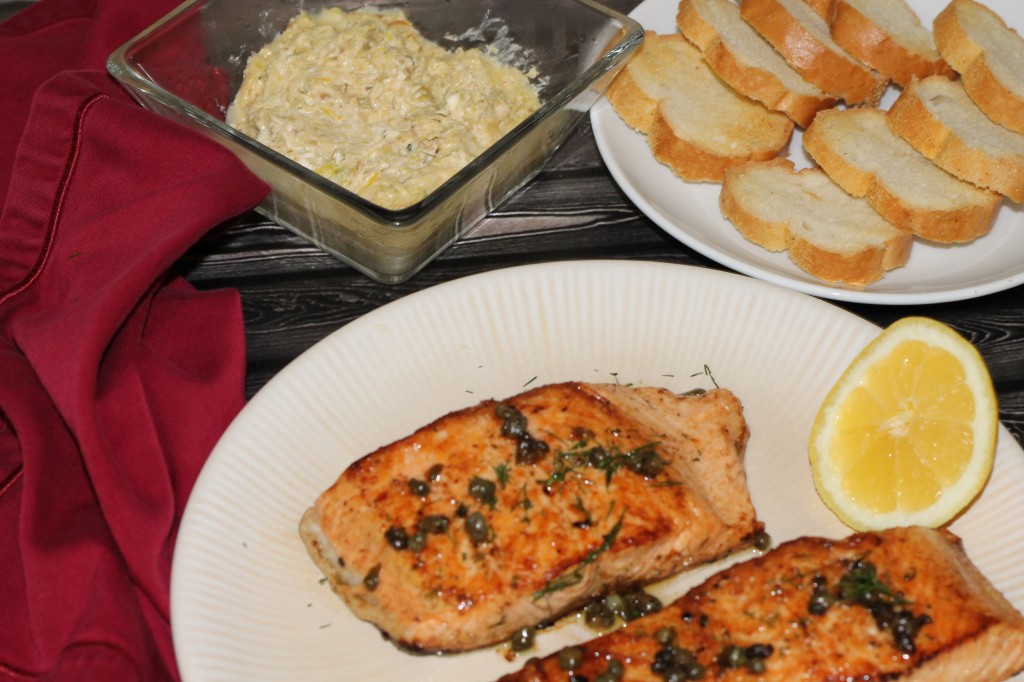 I served it with some Creamy Parmesan and Zucchini Spread.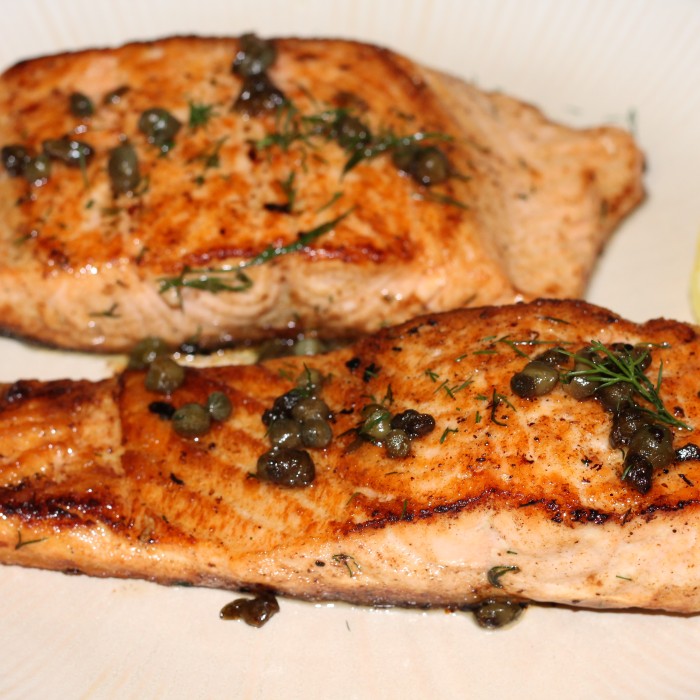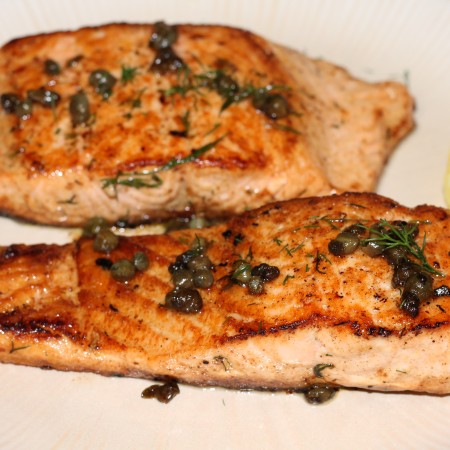 Recipe Card
love it? rate it!
Salmon with Capers and Dill
Ingredients
3

tablespoons

butter

2

salmon fillets

with skin left on

2

tablespoons

capers

drained

1

tablespoon

lemon juice

mixed with 3 tablespoons water

1

tablespoon

chopped fresh dill
Instructions
Heat frying pan to medium high heat. When hot add 2 tablespoons butter.

Once melted add salmon skin side down. Fry for 3-4 minutes. Then turn over, fry on other side for a couple of minutes or until fish is cooked through.

Remove salmon (keep warm on a plate). Add capers, 1 tablespoon butter, lemon juice mixture. Cook for 1 minute, stir in dill.

Pour over salmon and serve.
did you make this recipe?
Make sure to follow on Pinterest @easyrecipesfromhome for more easy recipes!