Creamy and cheesy risotto balls (also known as arancini) fried to perfection!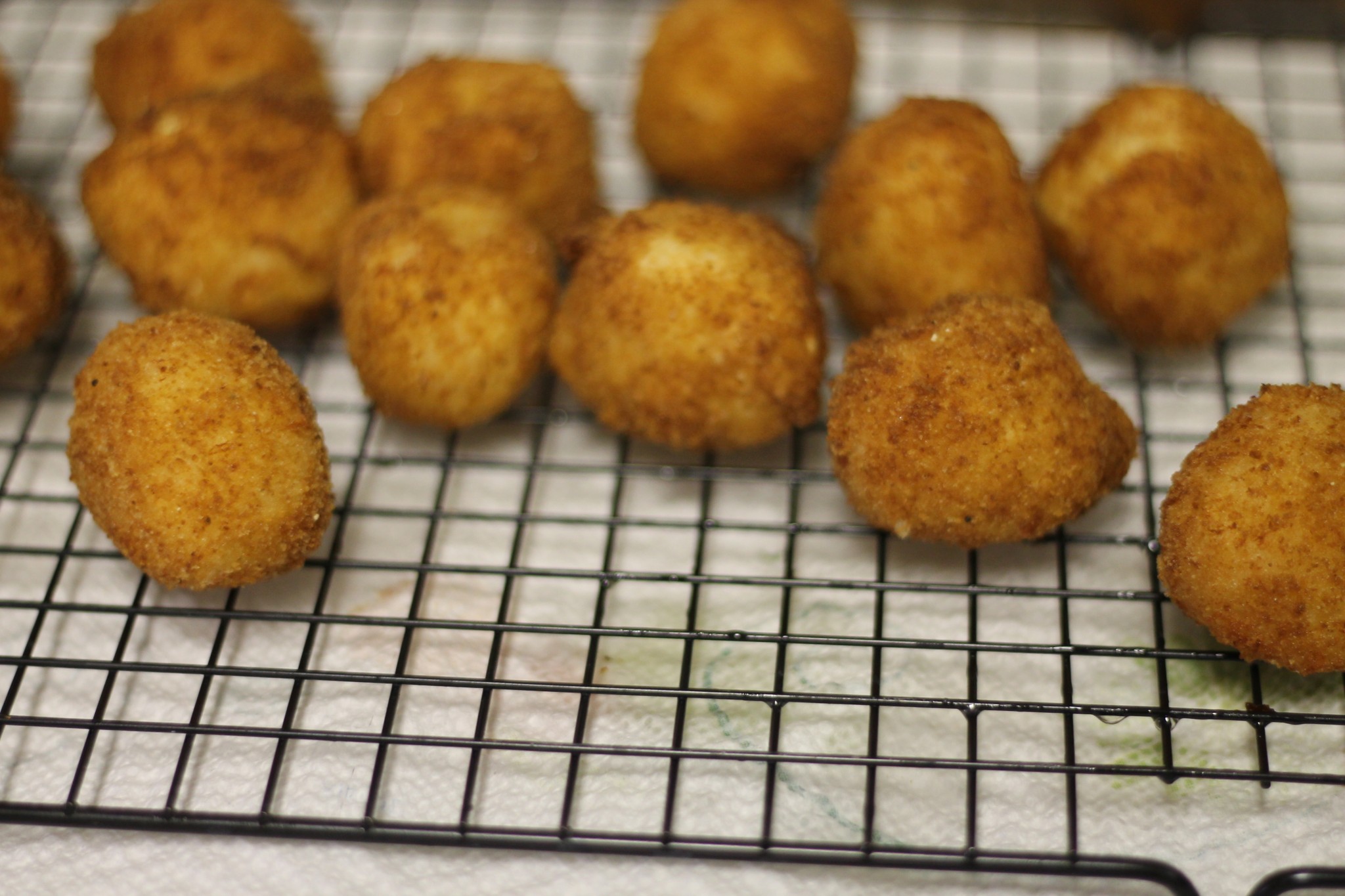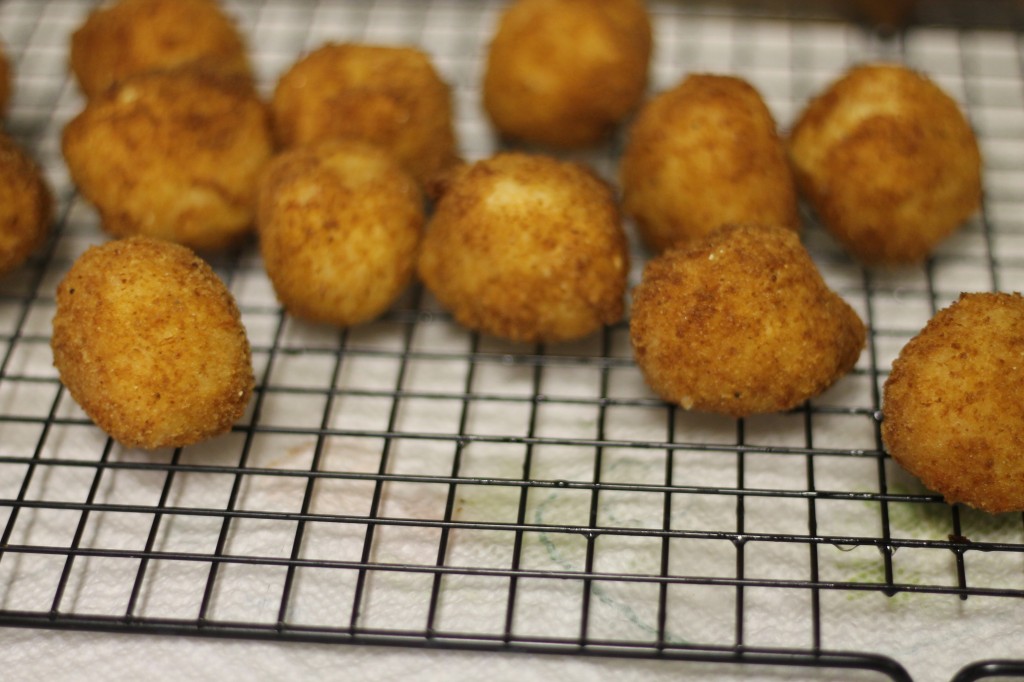 In honor of Father's Day yesterday I am sharing this recipe for John Grayson's daddy! Remember how much I told you John loves risotto?! It all started when he studied abroad in Italy and then add salmon to it and it's even better he says. So coming later this week I am sharing his favorite salmon dish.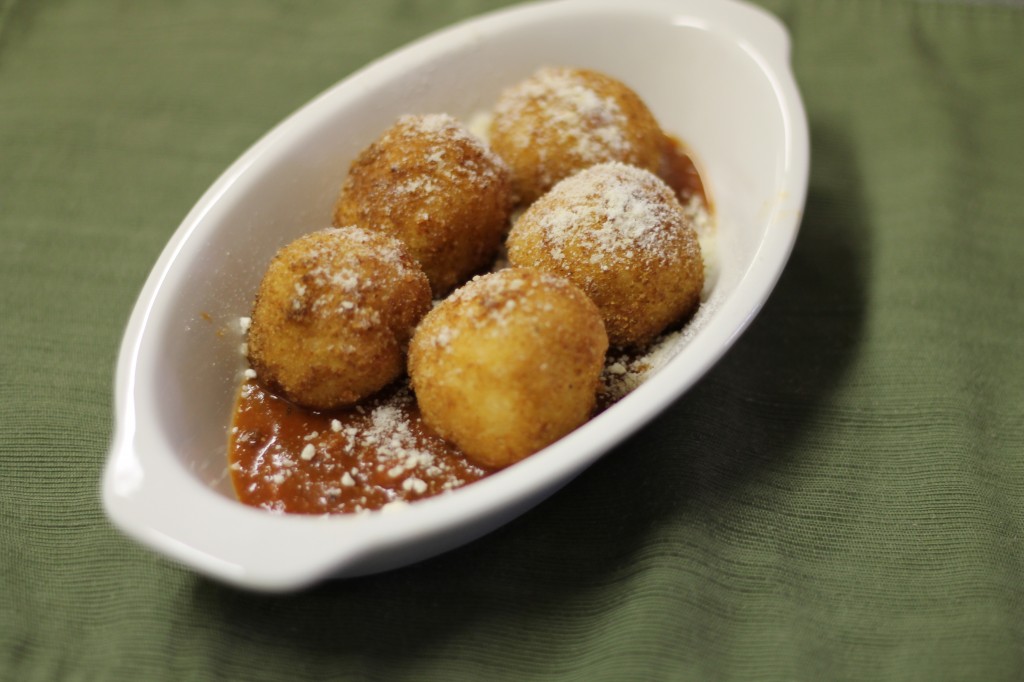 One of the best things about having a food blog is my readers. A while back someone had found my recipe for risotto on Pinterest. She had mentioned that she wanted to try to cook risotto for the first time after having arancini at Olive Garden. After hearing that I realized I had actually never eaten arancini before. So the next day I proceeded to have lunch at Olive Garden for some "research".
The great thing about this recipe is it is wonderful for a side dish for dinner maybe with some Zuppa Toscana or serve it as finger foods at a party.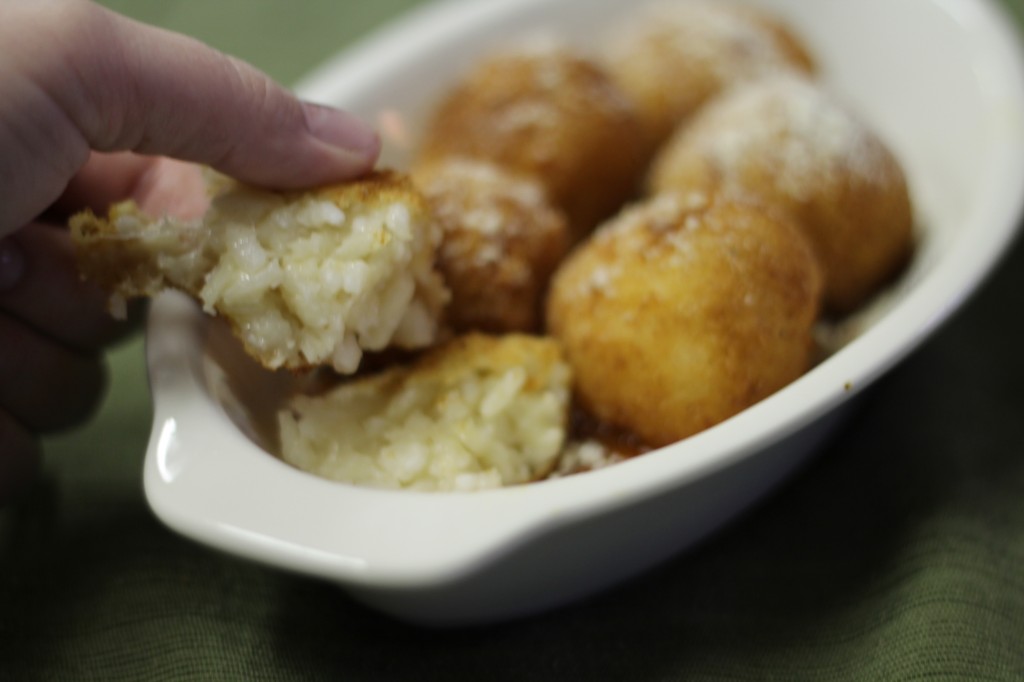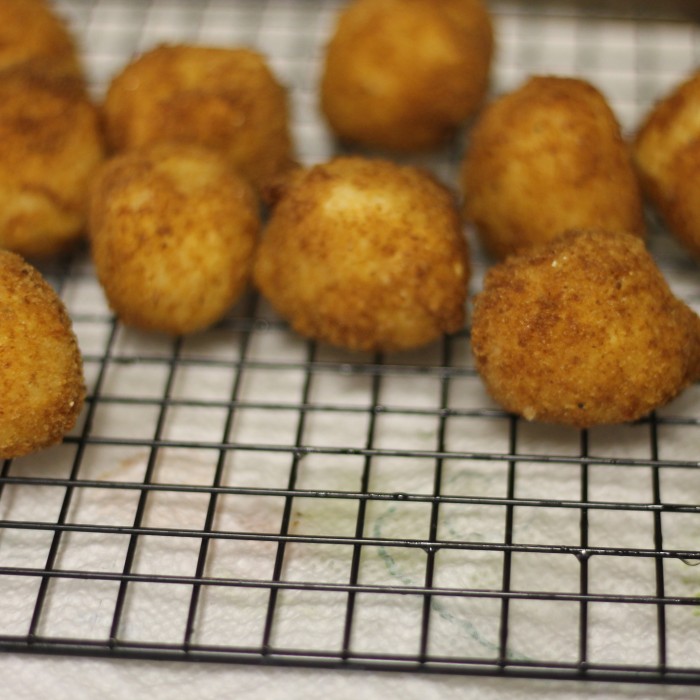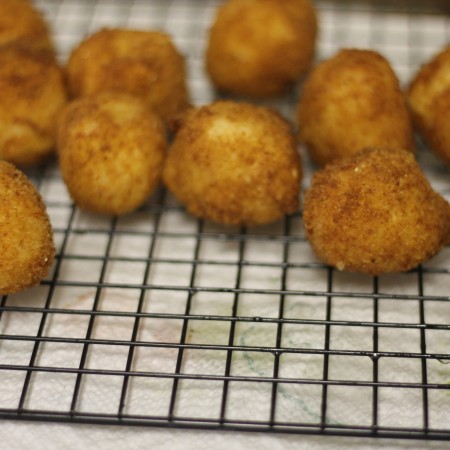 Recipe Card
love it? rate it!
Arancini (Risotto Balls)
Ingredients
3

cups

risotto

1/2

cup

flour

3

eggs

3/4

cup

breadcrumbs

Vegetable oil

Store bought or homemade marinara sauce
Instructions
Set up three dredging stations - 1) flour 2) 3 whisked eggs and 3) breadcrumbs

In a large heavy bottomed pot over medium high heat, add 3-4 inches of vegetable oil.

Form risotto into balls golf ball size. Roll in flour and shake off, then in eggs and then in breadcrumbs.

Once oil reaches 375 degrees, add the risotto balls in batches of 4-5. Fry until golden brown all over and cooked through.

Line a baking sheet with paper towel and put a wire rack over it. Use a spider skimmer to remove the arancini and transfer to the wire rack.

Repeat with remaining arancini. Serve with marinara sauce.
did you make this recipe?
Make sure to follow on Pinterest @easyrecipesfromhome for more easy recipes!
Menu of the Week
Quail with Roasted Vegetables
Alton Brown's Eggplant Parmesan
Margherita Pizza with Strawberry Basil Sangria