Just like the other million dishes I used to swear off for some reason, pimento cheese was on the list. Why?! I am not sure because I am a huge fan of cheese and mayo.
This is one of those recipes I have been waiting to post but my little man came early and I took my first vacation in 5 years from blogging and work. Yes work – I actually haven't been on a vacation where I have not brought my laptop and submitted payroll or done some sort of work. So after John Grayson was born I stopped working, blogging and actually getting on social media (well other than to post pictures of my beautiful son).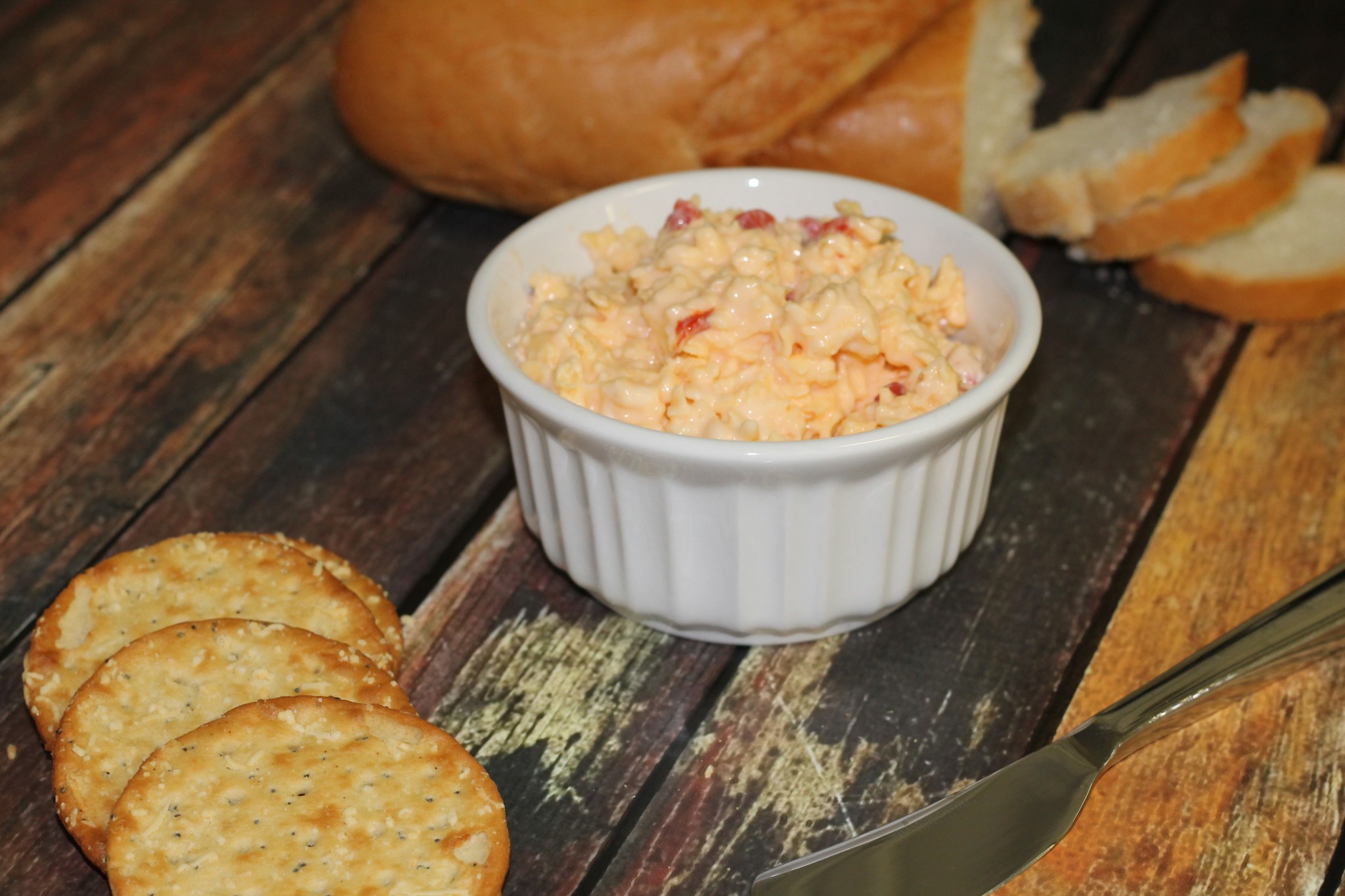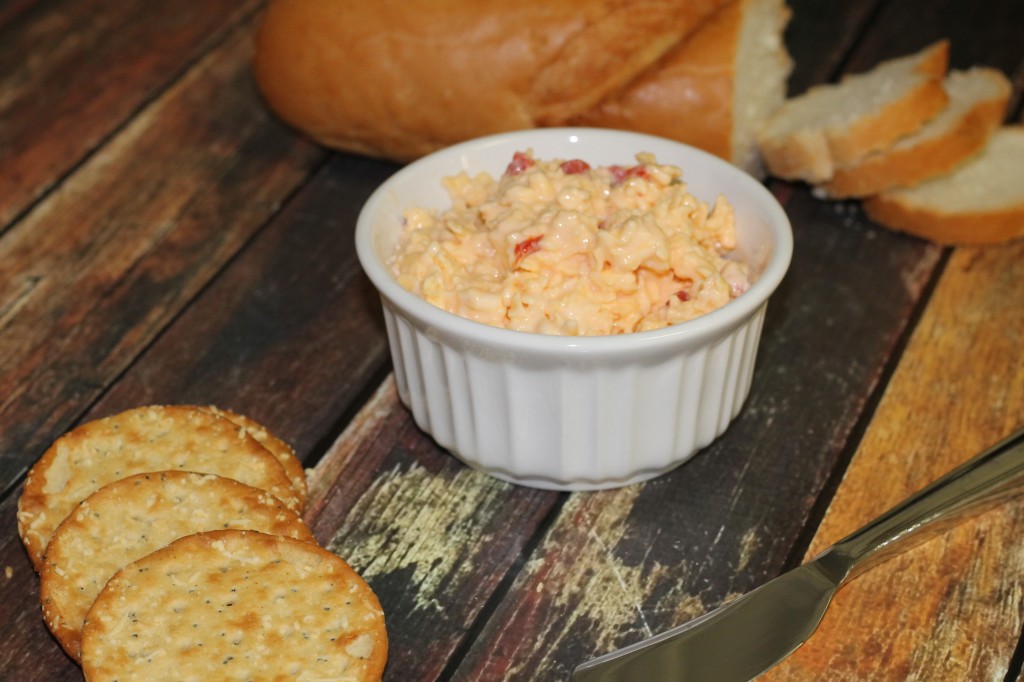 But I got hooked again when my friend Mackenzie brought some pimento cheese up to snack on from Fairhope one weekend. I usually bribe her to bring me some every time now because it packs such a punch (I think it's the cayenne). But it got me thinking holy cow this is easy to make and I have never done it.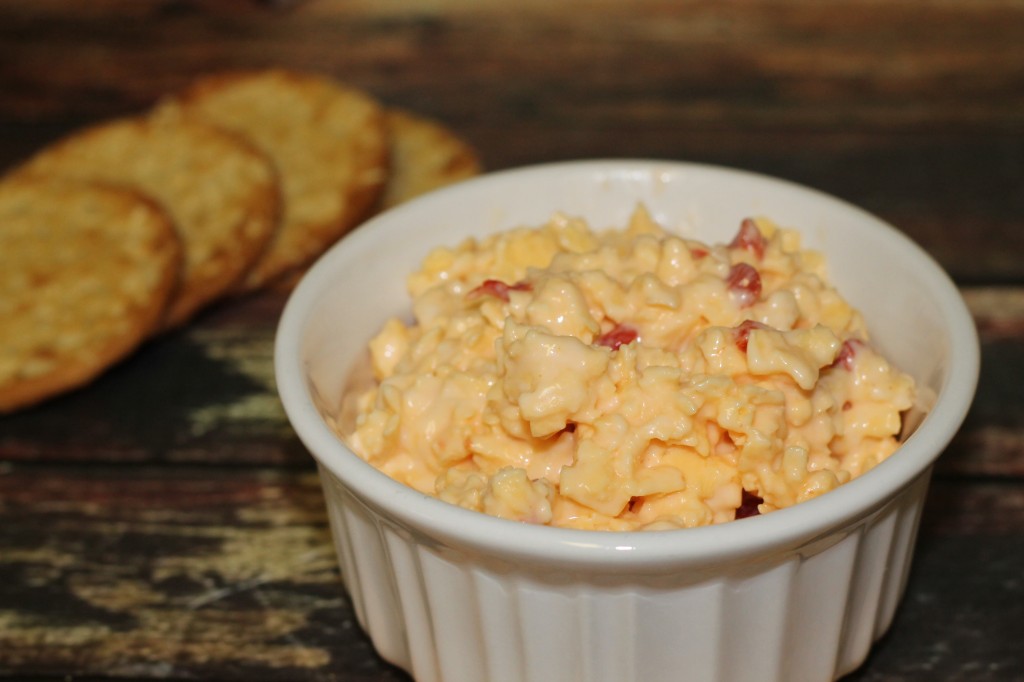 I read a fact in one of my food magazine's recently that stated the Masters Golf Tournament in Augusta sells a pimento cheese sandwich for less than $2 and has as many people come to buy it as those who are there to watch Tiger Woods. I need to find out what makes theirs so great!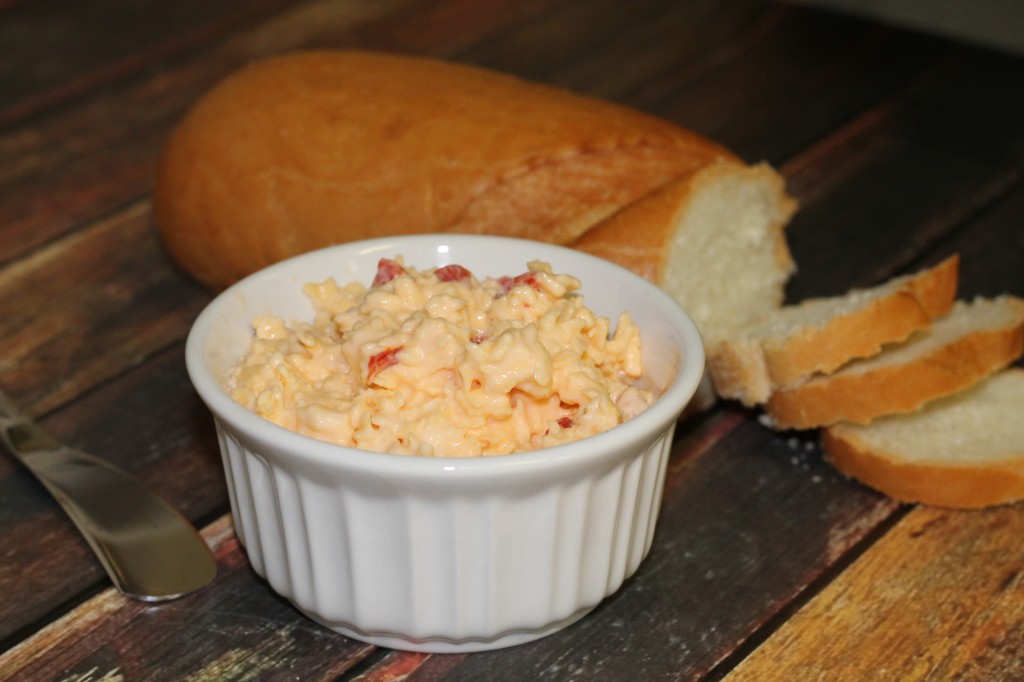 I remember tailgating with my Granddaddy a few years ago at an Auburn game and a family brought some pimento cheese. I thought it was pretty tasty – but Granddaddy leaned over and reassured me his was better (even though I have never seen him make any). He then proceeded to tell me that his didn't have any of the frilly stuff people put in it these days. Well I hope this recipe will do it justice Granddad!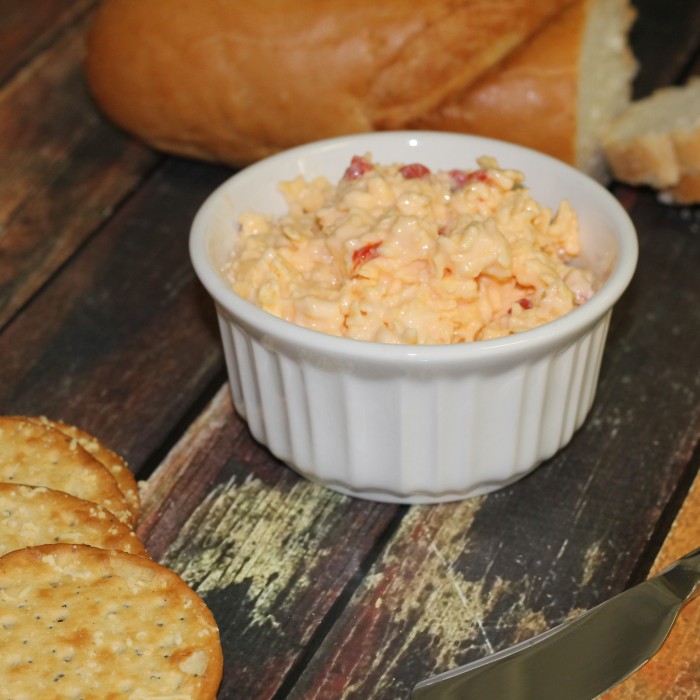 Recipe Card
love it? rate it!
Pimento Cheese
Ingredients
8

oz.

sharp yellow cheddar cheese

1/2

cup

mayonnaise

1/8

teaspoon

cayenne pepper

1/2 4

oz.

jar diced pimentos

about 4 tablespoons

2

tablespoons

grated Vidalia onion

1

teaspoon

sugar
Instructions
Shred cheese in food processor (or by hand).

Transfer to medium bowl, add the other ingredients. Blend together thoroughly.

Refrigerate covered overnight (at minimum 4 hours).
Notes
I recommend not buying pre-shredded cheese - so you don't have the powdery substance that is on it.
If you cannot find a Vidalia onion, look for a Walla Walla/Sweet Onion or a yellow onion
did you make this recipe?
Make sure to follow on Pinterest @easyrecipesfromhome for more easy recipes!