Yes I know I just posted a smoothie recipe with cherries yesterday but today I thought instead of the healthy drink let's have a cocktail! Now my clients at work laugh at me because when I get to work at 6 am I come in with a bag of drinks – non alcoholic of course. But I have my chai tea, sometimes a juice or smoothie and then 2 water bottles. What can I say I am constantly thirsty. With that being said I thought it was time for a Thirsty Thursday post. Just like the ¢50 tacos from college, we would always go to the Barons game for cheap drinks on Thursdays – hence Thirsty Thursday. I decided to team up with my buddy Sophia from NY FoodGasm to have a little virtual cocktail party.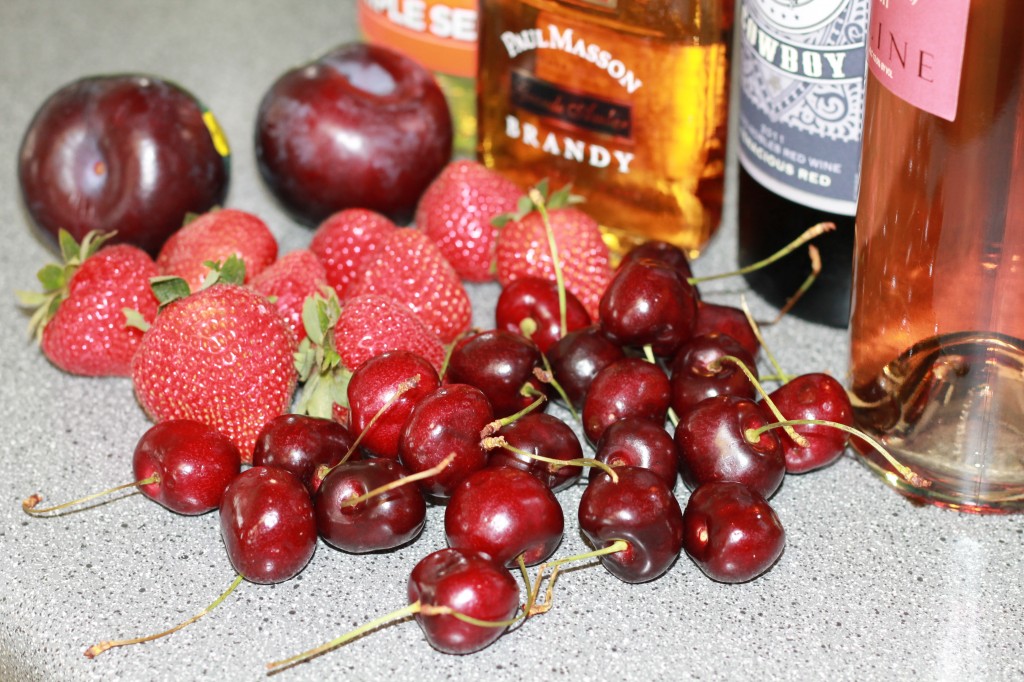 So when I bought a 3 lb. bag of cherries I had to come up with all sorts of recipes to make with them…well that was the plan. I decided on making the smoothie first and then the sangria, and the next thing you know John is standing at the counter finishing the bag. I guess I can't complain it's fruit instead of chips.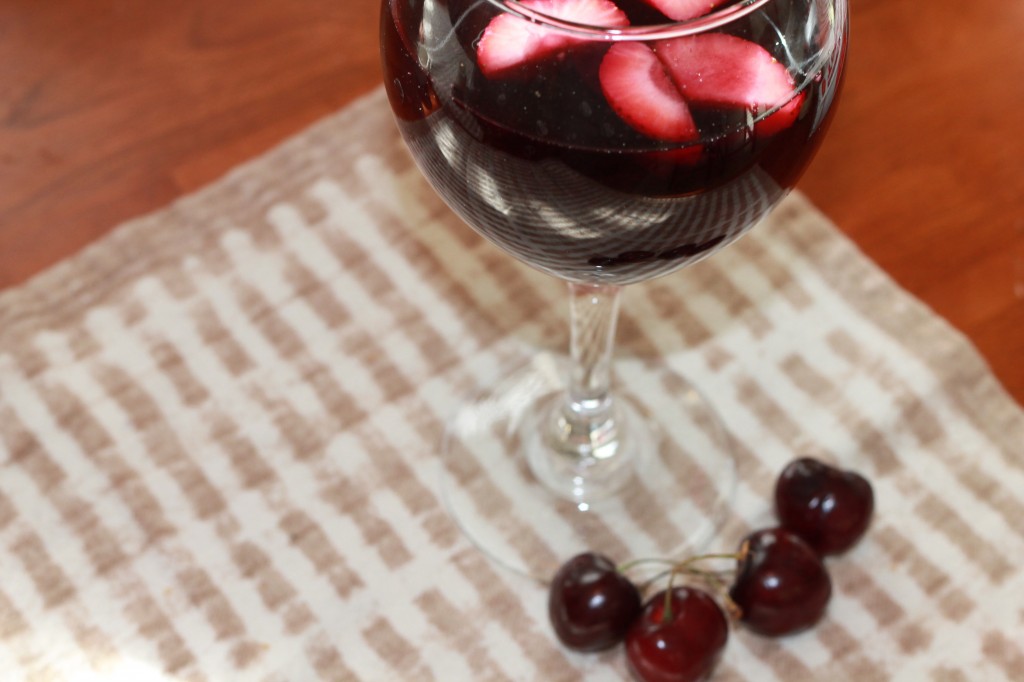 Now compared to my red wine sangria this one is more on the sweeter side and the fruit in this one will make you want to nibble on a few more pieces after you finish your glass.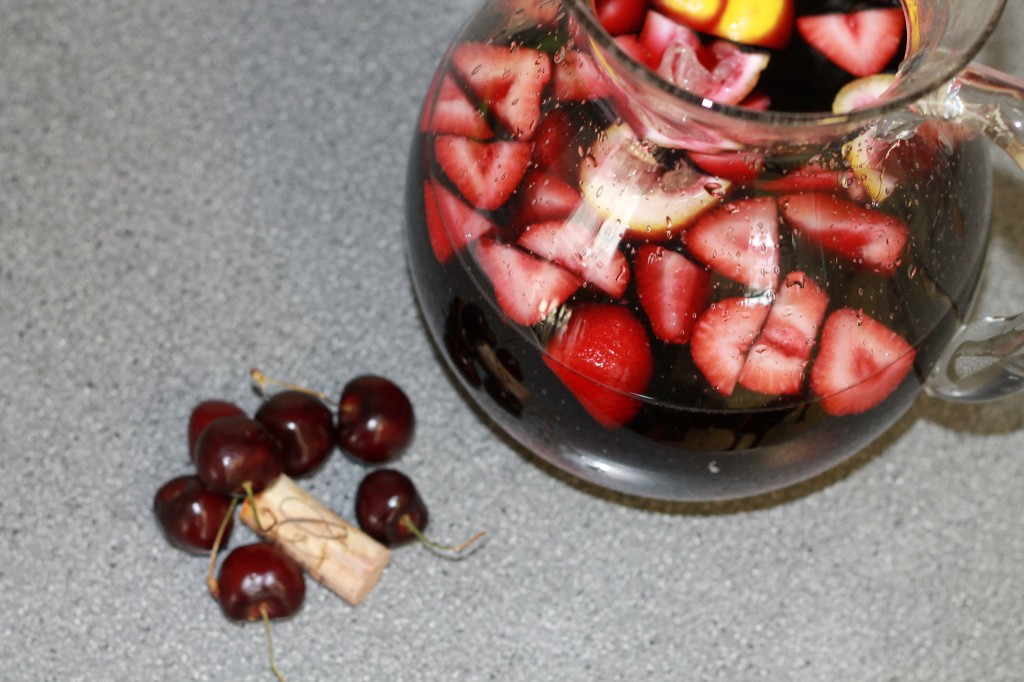 Recipe Card
love it? rate it!
Cherry Sangria
Ingredients
1

bottle pinot noir

1/2

cup

rose

or white zinfandel

1

cup

brandy

1/2

cup

triple sec

1

cup

cherries

pitted and halved

3/4

cup

strawberries

hulled and quartered

1/2

lemon

cut into slices

2

plums

cut into bite size pieces
Instructions
Mix all ingredients together and store in fridge for 2-3 hours. But for best results store even longer (that is if you can hold off that long).
did you make this recipe?
Make sure to follow on Pinterest @easyrecipesfromhome for more easy recipes!
Don't forget to check out Sophia's Double Cherry Red Stag and Coke Zero