If you need a change from the classic coleslaw dish this Asian slaw is just the thing!
We all know I could eat sushi all the time. And then I discovered it! Sushi in a bowl. Have you heard of these? I was waiting at the deli counter for my prosciutto to make an Asparagus and Burrata Salad with Prosciutto when out of the corner of my eye I saw it. Did I really read it correctly? Spicy Tuna, Rice, Avocado and Spicy Mayo – umm hello remember my weekly need for volcano rolls at Surin? And it was half the price and so much better. 2 weeks later and I might have consumed about 4 of these bowls.
We make a ton of Chinese food in our house. Well at least we used to. I made Honey Sesame Chicken a few weeks back but I guess it has not been in the forefront of my mind lately. Mainly Mexican is because Cinco de Mayo is quickly approaching. But before I go off on that tangent I'll switch us back…Cue this Asian Slaw.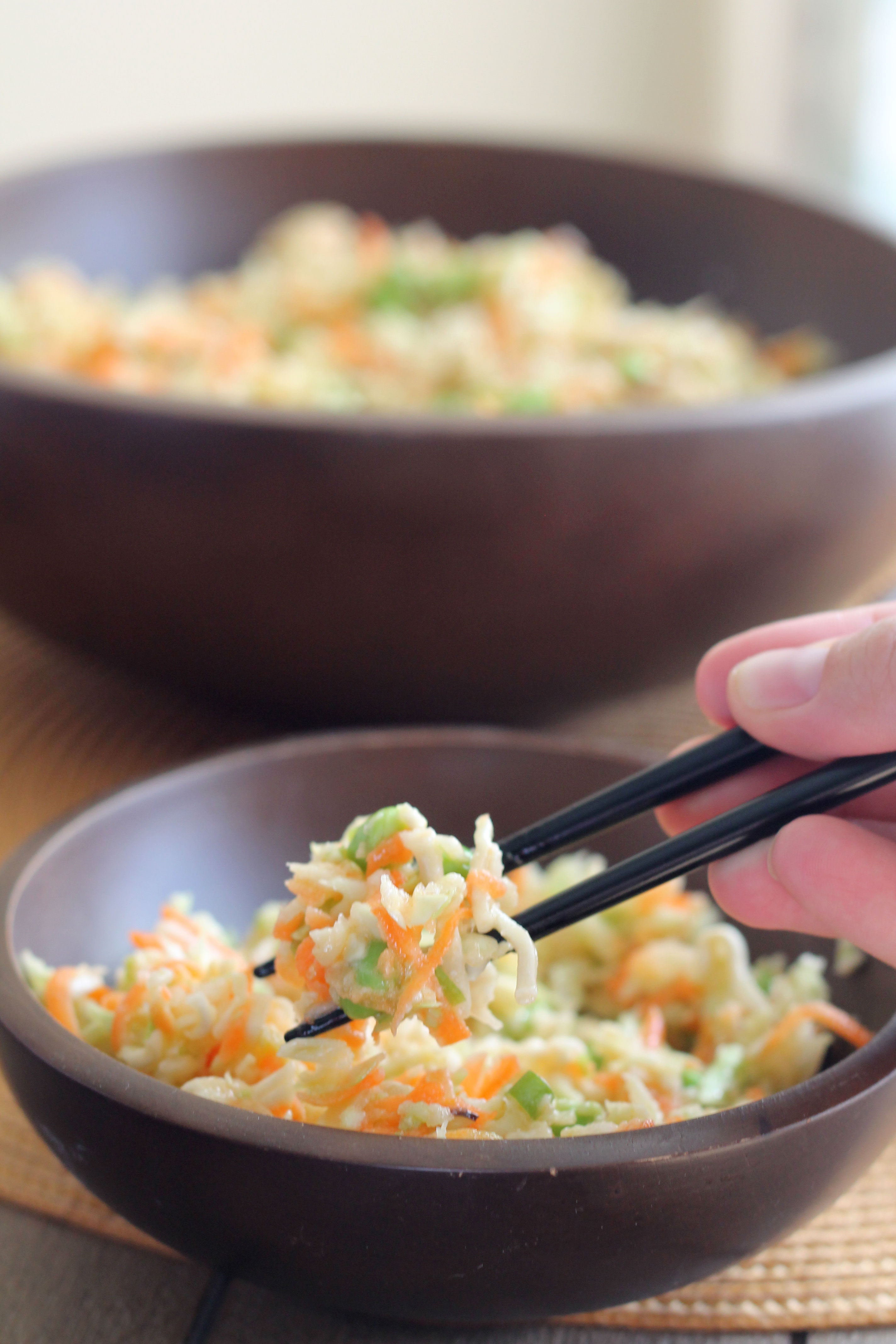 So a while back my dad's cousin asked for a recipe with cabbage. I remembered in my "to cook" notebook (the place where I have a list of hundreds of dishes that I want to cook – not just my food bucket list) there was a dish I had at a restaurant with Asian Slaw.
Instead the traditional mayo base I went with sesame oil, rice vinegar, and Greek yogurt to make it a little healthier. And to add a little more crunch besides the vegetables we use those good ol' ramen noodles from college. I don't know about you but I don't know anyone who actually ate them in college. Do you?
This Asian Slaw is perfect as a side dish for any weeknight meal or for that church potluck dinner!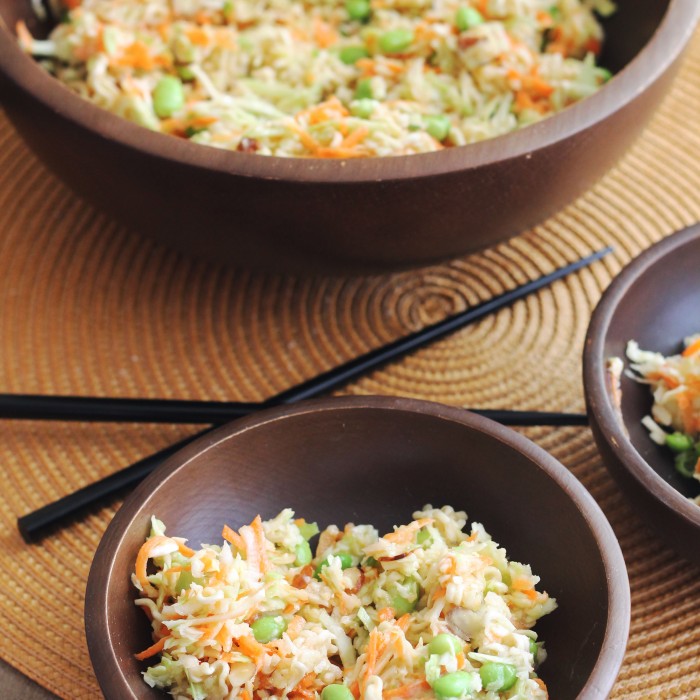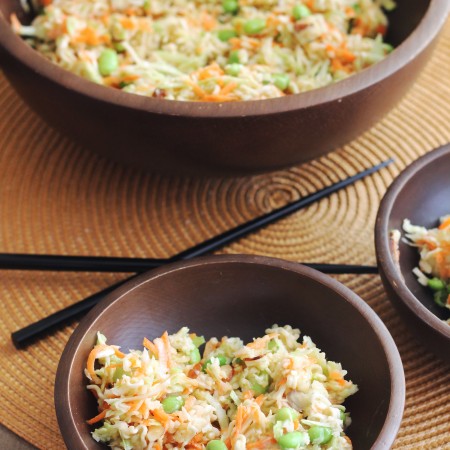 Recipe Card
love it? rate it!
Asian Slaw
Ingredients
Slaw
4

cups

shredded cabbage

2

cups

shredded carrots

1

cup

cooked and shelled edamame

1

package of ramen noodles

broken into bite size pieces (you don't need seasoning)

2

bunches of green onions

finely chopped

2

teaspoons

white sesame seeds
Creamy Vinaigrette
1/3

cup

sugar

1/2

cup

sesame oil

1/4

cup

rice vinegar

1/4

cup

Greek yogurt
Instructions
In a large bowl toss all of the vegetables and sesame seeds together.

In a small bowl whisk together the ingredients to the creamy vinaigrette. Then pour it over the slaw and toss to combine.

Let it sit 30 minutes to an hour to allow the veggies and ramen to soak up all the dressing.
did you make this recipe?
Make sure to follow on Pinterest @easyrecipesfromhome for more easy recipes!