Asparagus wrapped with prosciutto, a dollop of creamy goat cheese all encased by those pillowy crescent rolls we have grown up loving!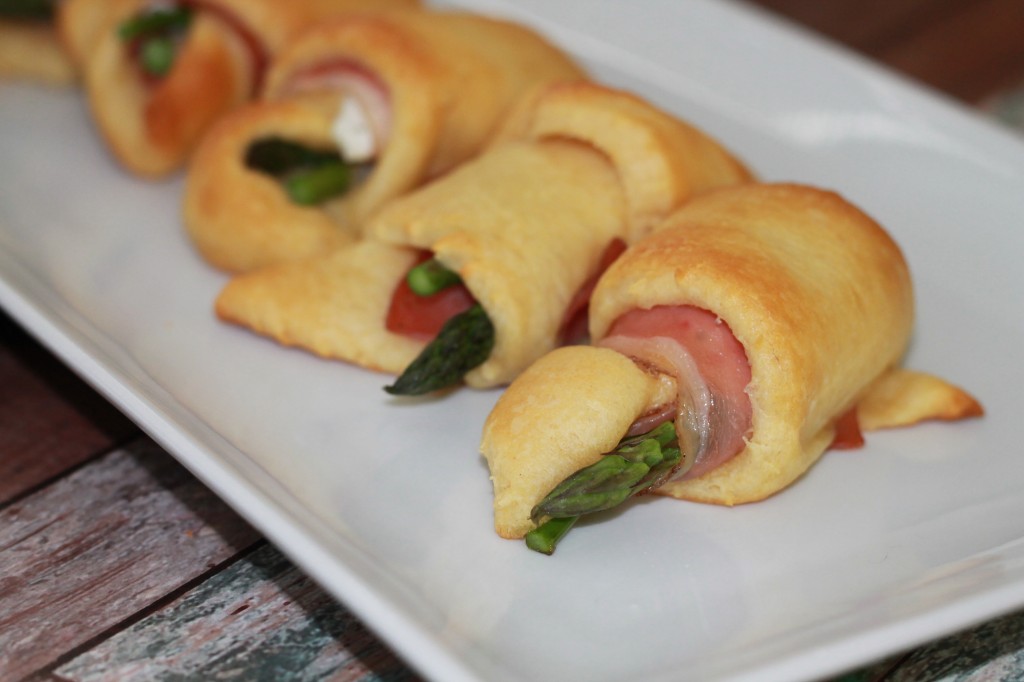 Umm…hello November where did you come from? Wait it's the weekend already too? Geez I need a calendar (oh wait I have one of those) maybe a different planner (have a work one and a blog one)…okay I just need for this move to get here so I can unpack my life…do you ever feel that way?
Between daylight savings time and having to switch to central time zone in less than 2 weeks – John Grayson's sleep schedule is wack I mean crazy – see even I'm losing it lately. I am trying to keep up with the blog so bare with me these next 2-3 weeks.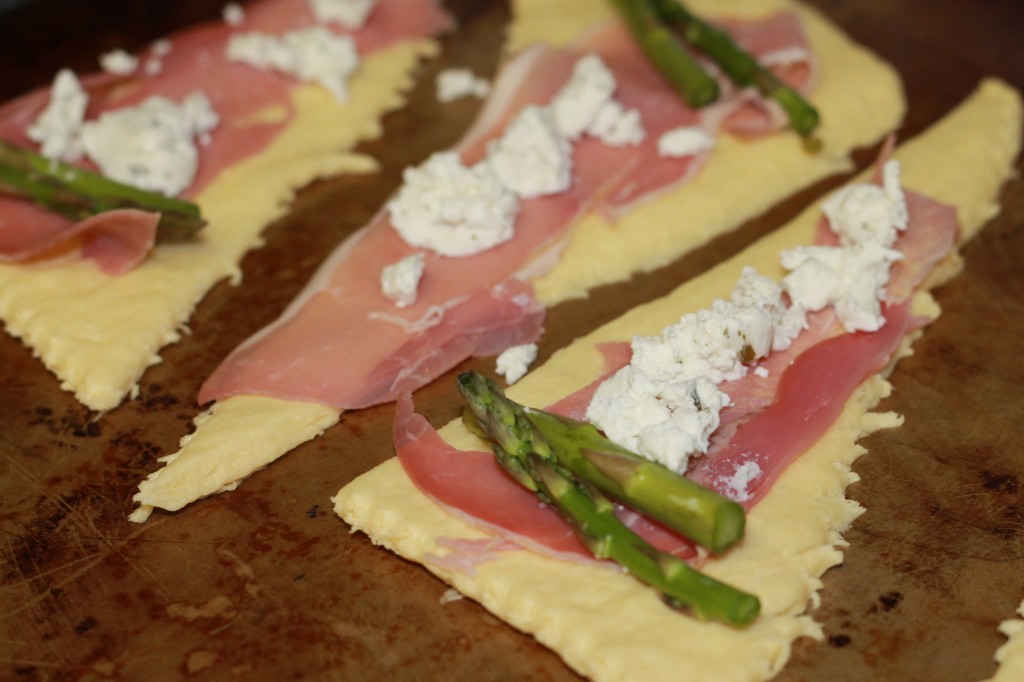 I made this recipe well let's not even think of how long I have had this one on the back burner….remember new baby, working from home, and planning a move 8 hours away…I'd say I have earned a little leeway.
Remember back to these awesome french dip bites that I made for the super bowl? Well these are nothing like them ha! But when cooking dinner one night I realized I needed a side and whipped these together because I had leftover prosciutto and asparagus.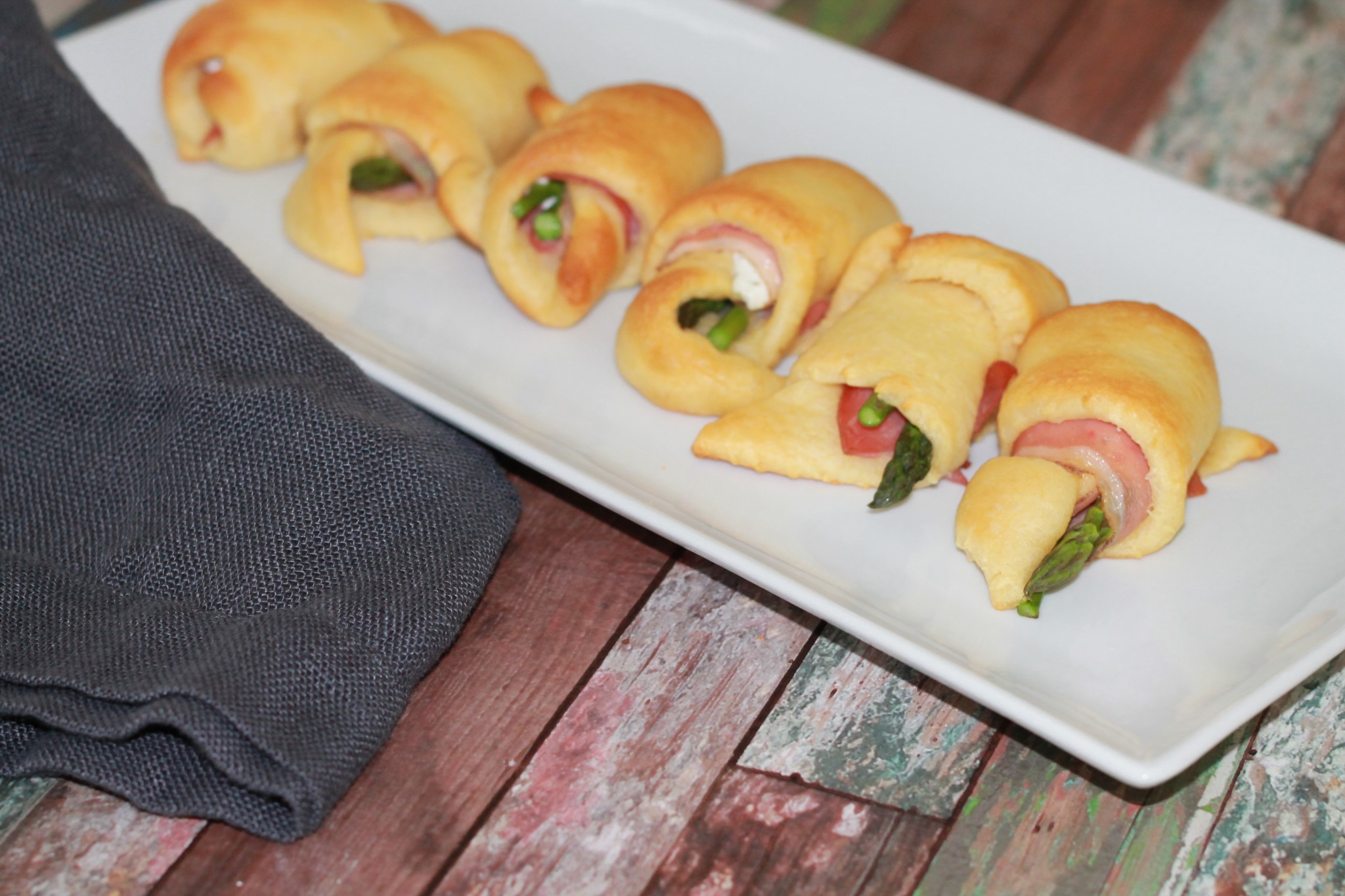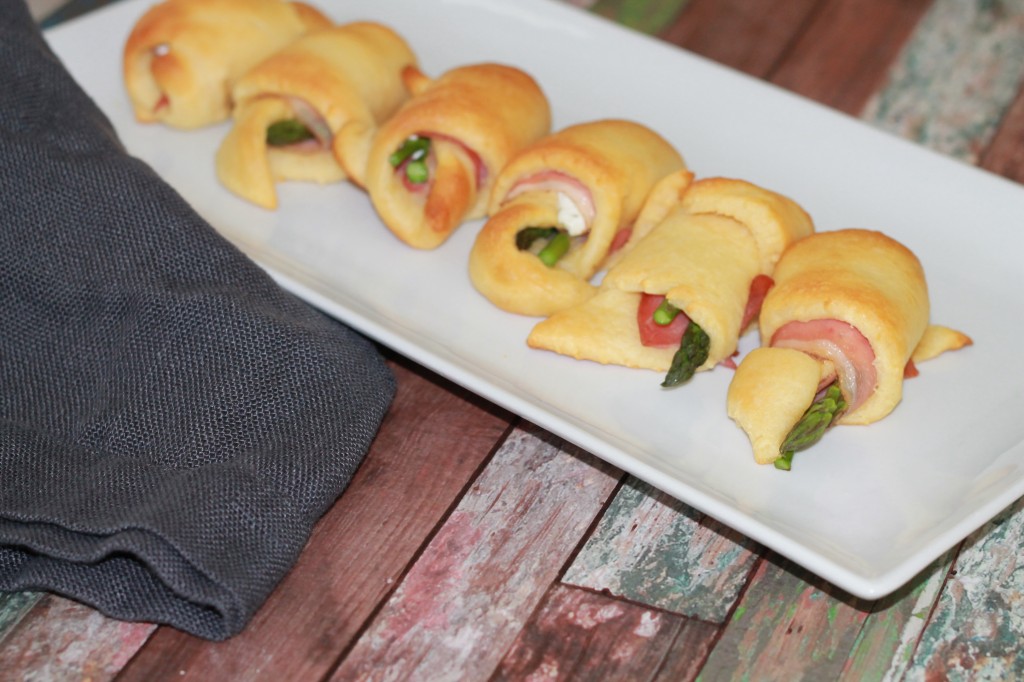 Can I hire one of you to write my posts and take my pictures so I can do all the other twenty million things going on around here? I pay in food…no seriously we have babysitters who are amazing who let me just cook them a meal while we are gone for 2 or so hours!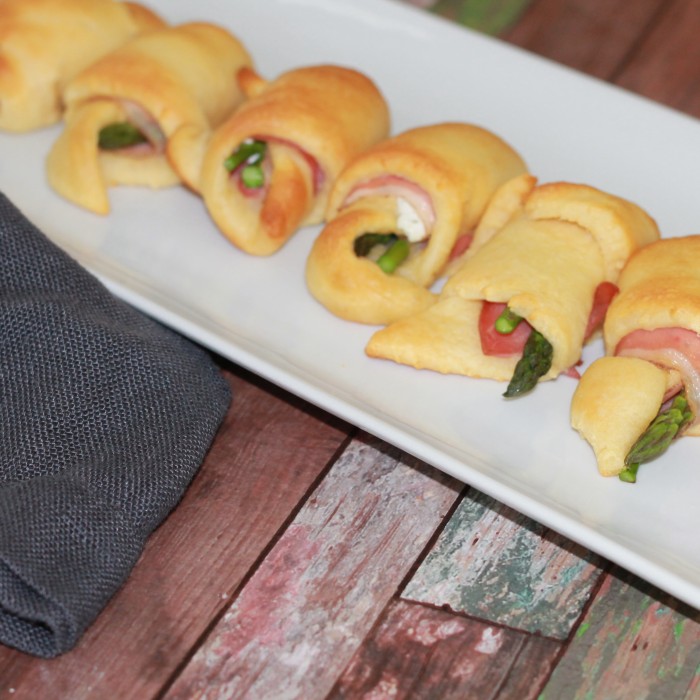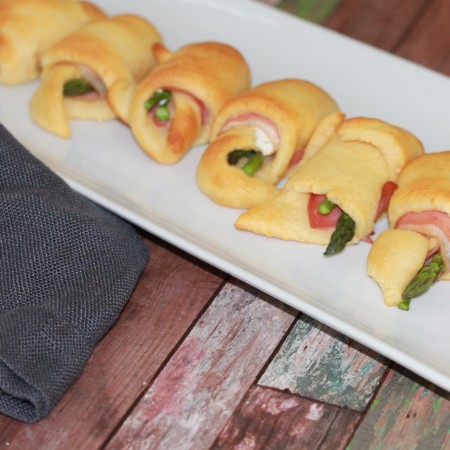 Recipe Card
love it? rate it!
Asparagus and Prosciutto Crescent Rolls
Ingredients
1

package crescent rolls*

8

asparagus spears

cut into 2" pieces

2

teaspoons

of goat cheese per crescent roll

4

slices

prosciutto
Instructions
Preheat oven to 375 degrees.

Roll out each crescent roll. Layer with 1/2 of a slice of prosciutto followed by 2 pieces of asparagus and 2 teaspoons of goat cheese. Then roll up each roll and place on a greased baking sheet.

Bake for 10-12 minutes (or according to package directions).
Notes
* I used the Honey Butter crescent rolls to add a little sweetness
Nutrition
did you make this recipe?
Make sure to follow on Pinterest @easyrecipesfromhome for more easy recipes!