Two recipes in one week..oh wait Murphy's law took over – technology got in my way.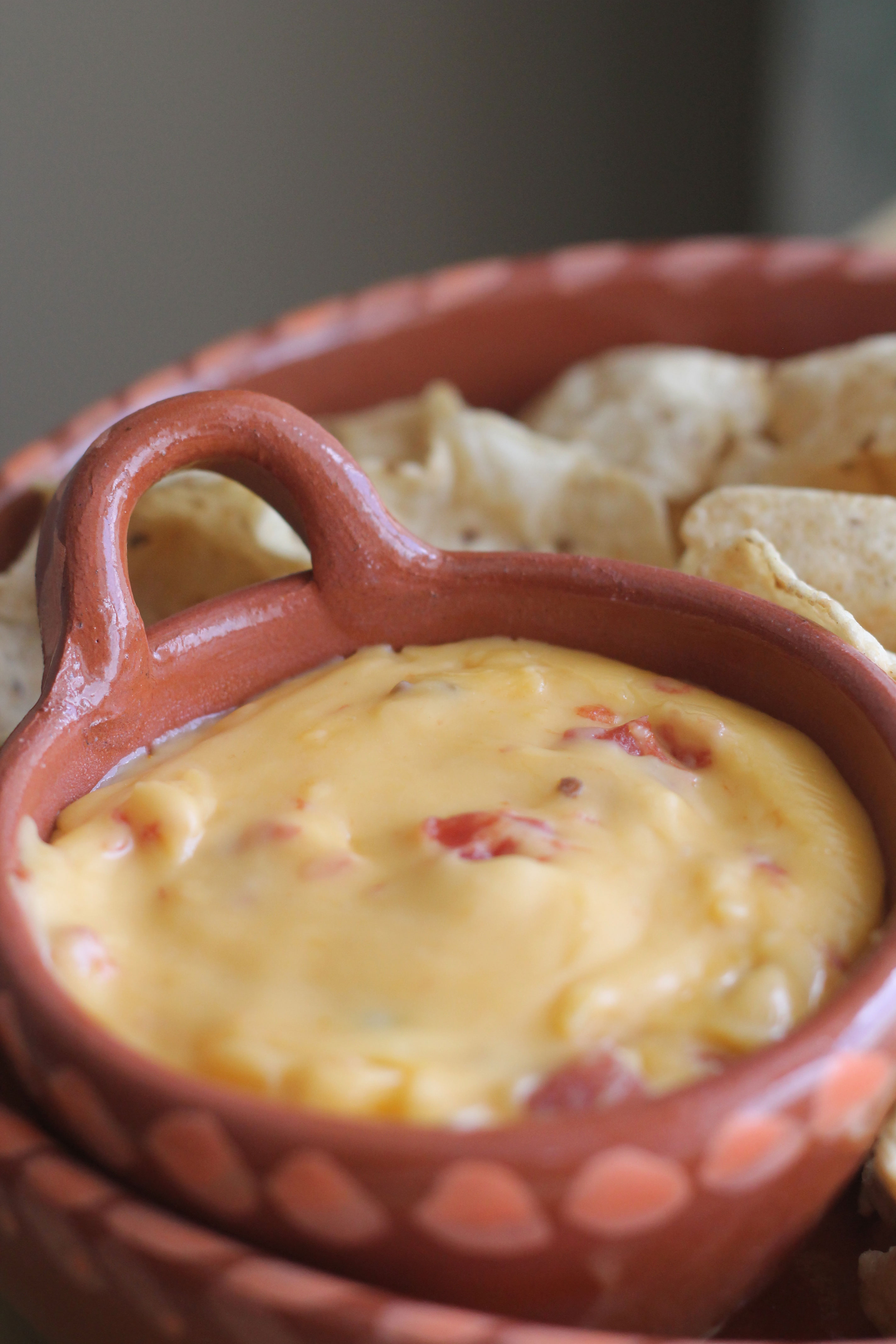 Long story short I shared this Beet, Fig, and Goat Cheese Sandwich two weeks ago and then wanted to share this Better Than Velveeta Cheese Dip with you just in time for college football but as you can see that didn't happen. My blog decided that it did not want me to post any new recipes and with me back to work part time and kids starting Mother's Day Out I finally took a little break.
Now bring on the real reason you are here today. Football and cheese dip – two of my favorite things! I will say Auburn football has been on the back burner the past two seasons because of little ones. You see it's really hard to get into a game when you are chasing around crawling babies or trying to keep them out out trouble. But I have actually gotten to watch the last two games so I am on cloud nine!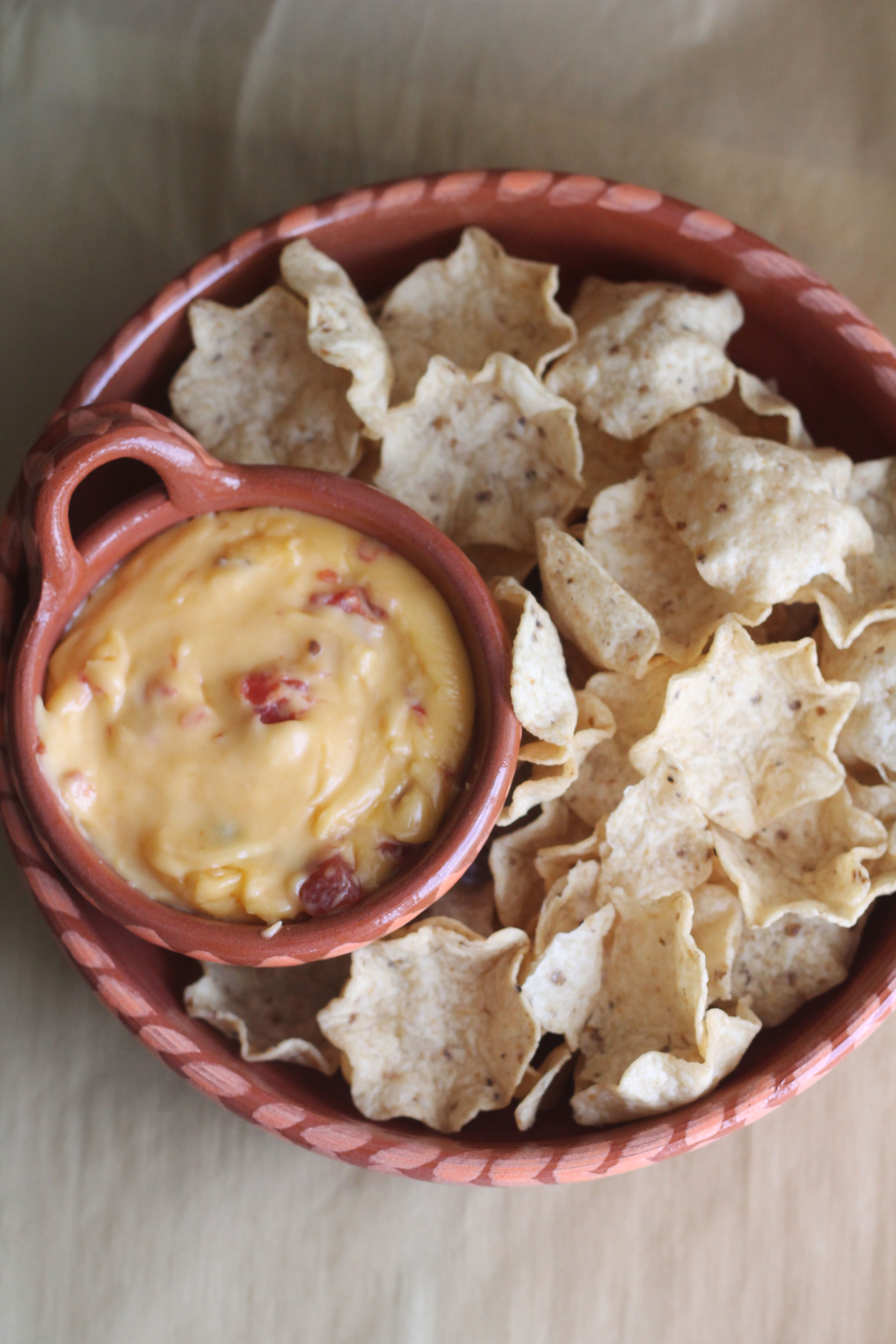 If you are like me you grew up on the Velveeta Rotel Cheese Dip. It was always at every gathering/party/shindig, etc. I mean I even asked if I could have a cheese dip fountain at our wedding instead of a wedding cake because CHEESE should be my middle name. The idea was obviously shot down, but that's okay.
So in my quest to slowly transition us to a better lifestyle…don't worry I'm not going fully natural that's just not me. But I decided why not find a better thing to eat than velveeta – it says it's cheese but what cheese sits on shelves for a year? Instead I decided let's try it out with good ol' American Cheese.
Try it out and let me know what you think!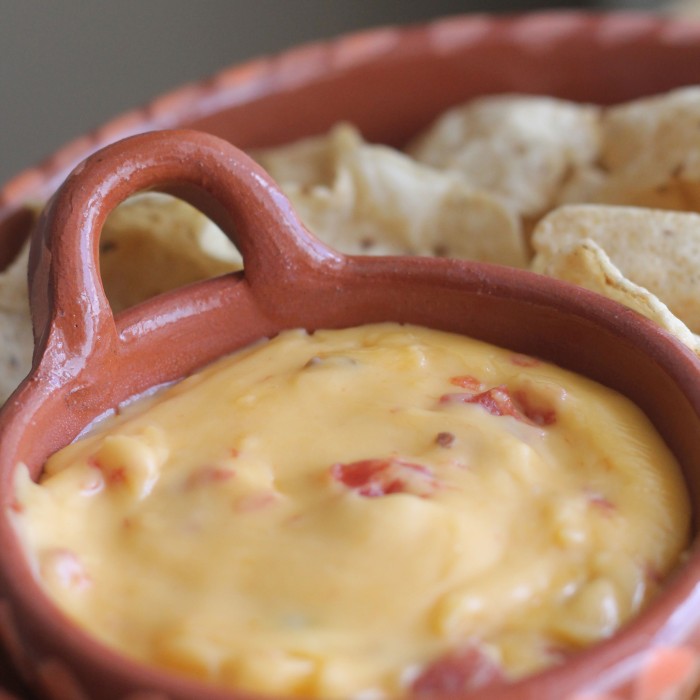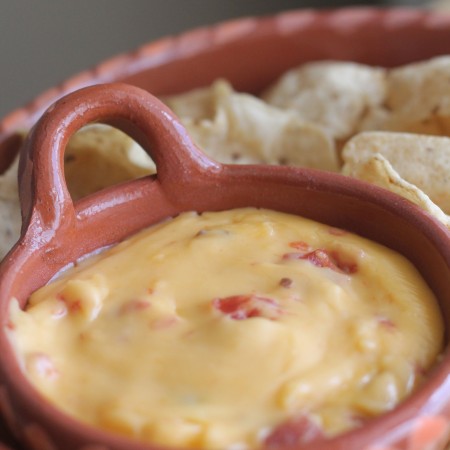 Recipe Card
love it? rate it!
Better Than Velveeta Cheese Dip
Ingredients
1

cup

half and half

1

pound

yellow American cheese

from deli, finely chopped

1

cup

shredded Monterrey Jack cheese

1/4

cup

Rotel tomatoes

juice included
Instructions
Heat half and half over medium/high heat in a small saucepan.

Once simmering, reduce heat to low.

Immediately stir in the American cheese in batches. As you stir in the cheese, increase heat to medium and whisk constantly while the cheese melts.

Once done with American cheese, add in the shredded Monterrey Jack cheese. Still continuously stir.

Once all the cheese is melted, stir in the Rotel tomatoes.
did you make this recipe?
Make sure to follow on Pinterest @easyrecipesfromhome for more easy recipes!