Fall is officially here!!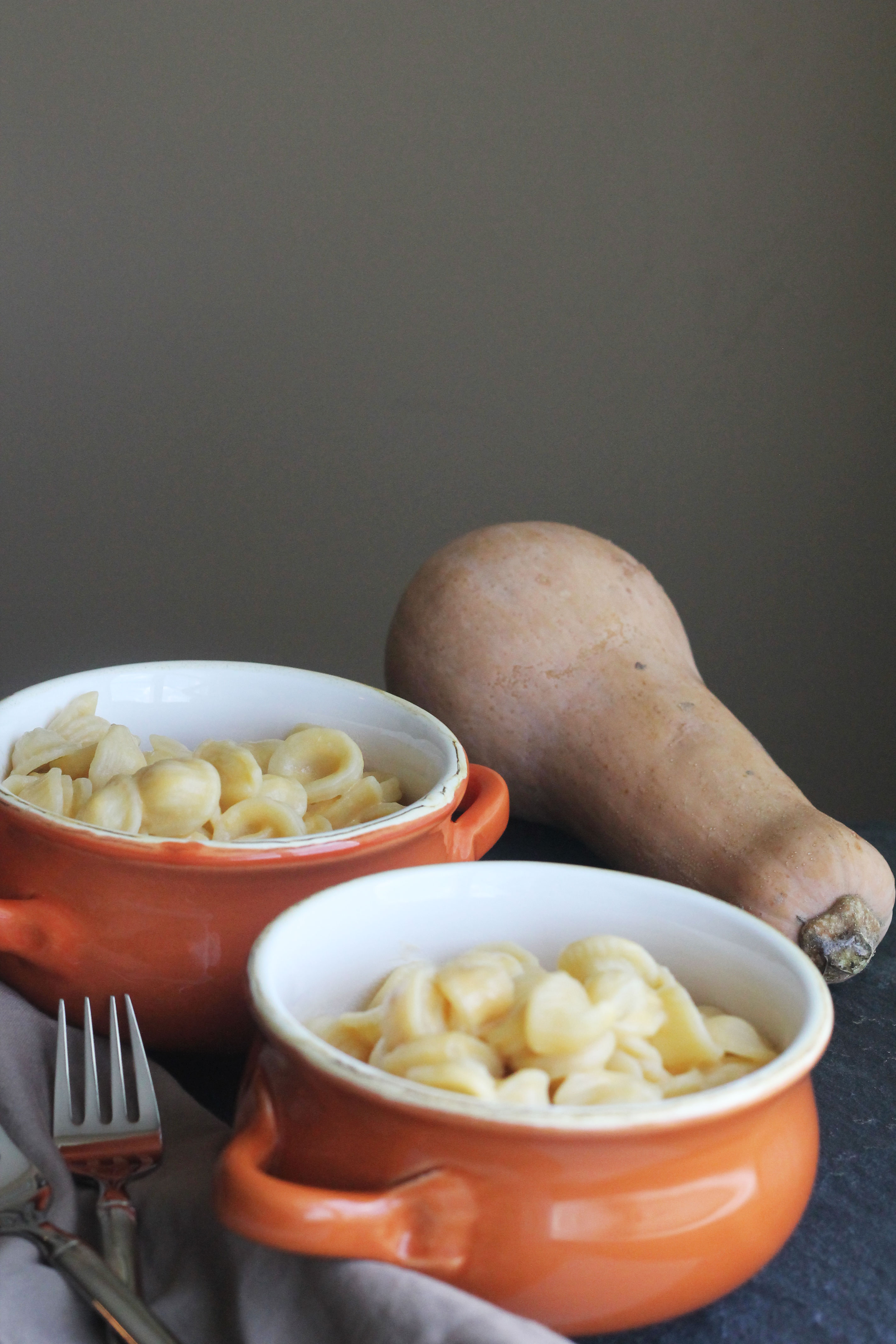 Well according to the calendar it is but according to my weather app it's going to be 91 degrees in Alabama. I mean come on it's almost October – this is the same feeling we had when we lived in Indy and it would be middle of April and still snowing. But I waited to start sharing all of my fall dishes hoping that this date would bring me cooler weather. But Alabama summers (and early fall) are pretty predictable.
So I'm not going to be the excuse queen and tell you why I didn't post a menu or a recipe last week because I don't have one other than it's called LIFE. And now that I finally got around to it I debated real hard which pasta recipe to share.It was between this Butternut Squash Mac and Cheese, Shrimp Pad Thai, and Slow Cooker Mexican Lasagna so as you can see it was a real dilemma.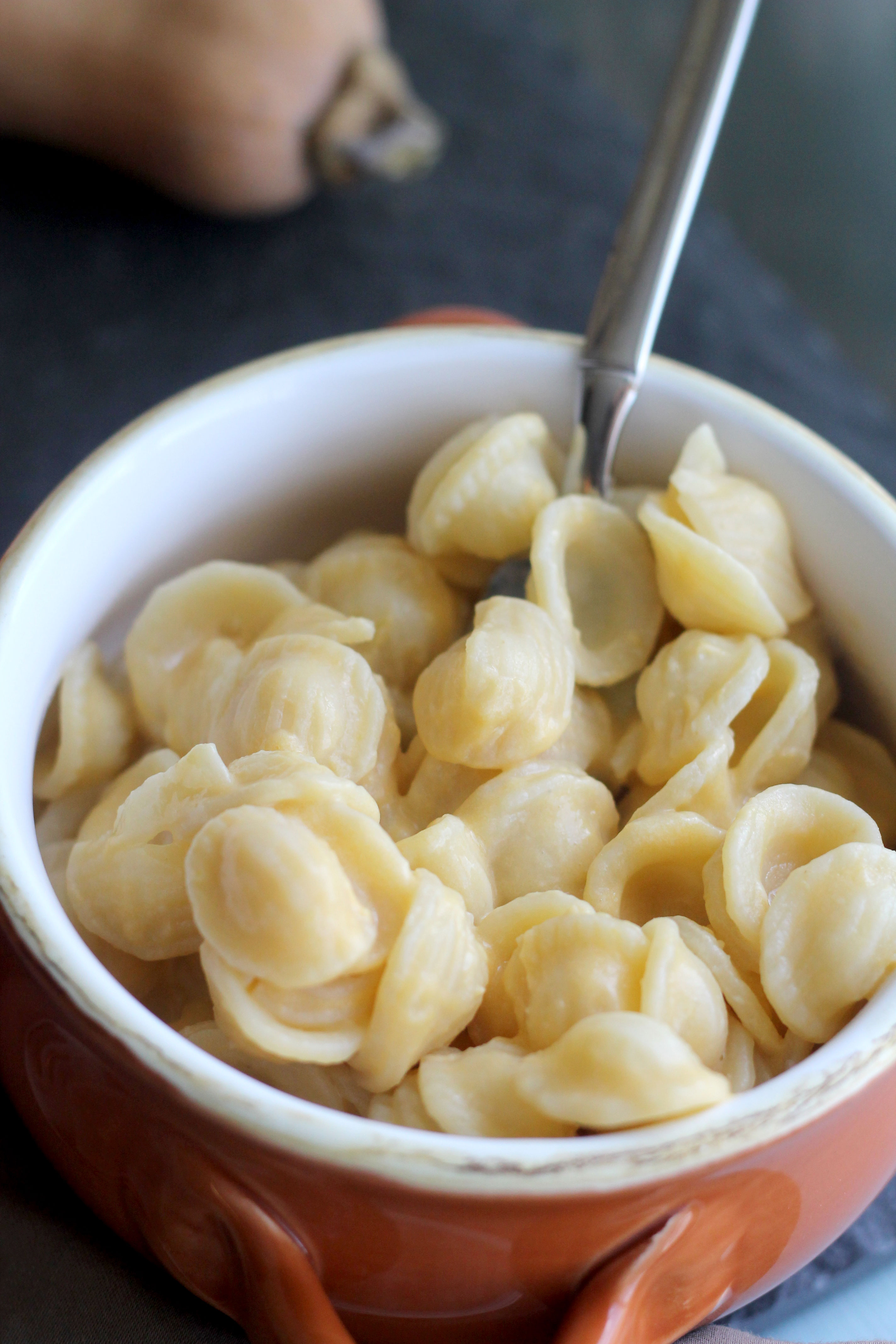 But when I realized the last pasta recipe I shared were these crazy good Chicken Alfredo Roll Ups I knew I needed to go on a lasagna hiatus. And well I couldn't post my Shrimp Pad Thai recipe if I don't have any pictures. So sorry Shern (my childhood friend who has been patiently waiting for the lasagna recipe) I will get to it eventually, I promise. But that is how I ended up here today.
A while back when I was shopping around Fresh Market I picked up a few things that I could make in a pinch for the kids and me when John is out of town and I am just way too tired to cook. So of course I reach for some sweet peas, pasta, and a sauce. I put back our normal marinara when I saw butternut squash sauce. Now I love butternut squash but some people like my Daddy – well they aren't the biggest fans. The sauce ended up being great and he actually liked it too.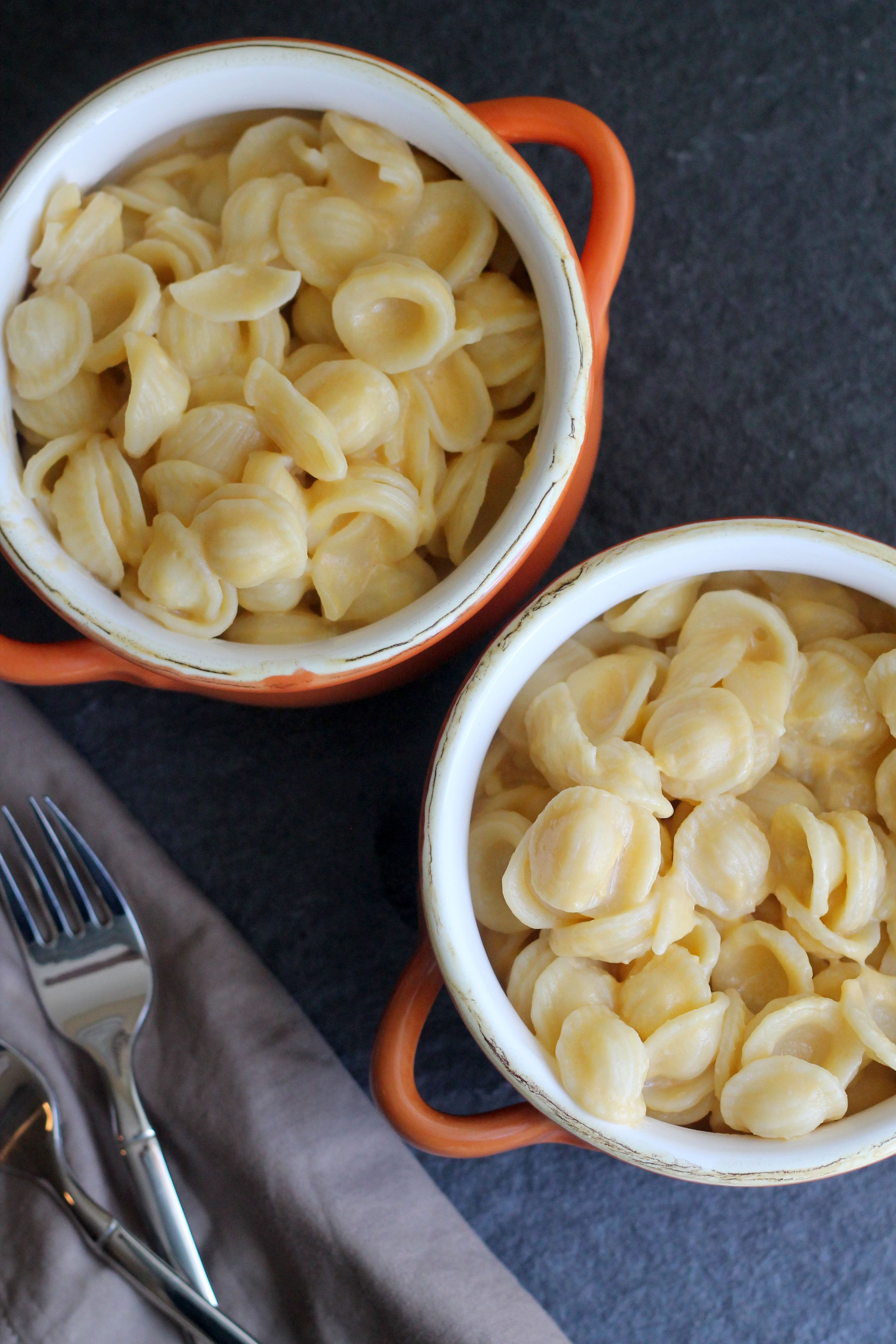 Now this is where my food blogger brain shouts CHALLENGE ACCEPTED. Time to remake this sauce – which is exactly what I did but added a little more comfort to the dish in the form of CHEESE! Gruyere & White Cheddar Cheese to be precise. So I call this dish a win win because it has your veggies and my favorite thing in the world cheese!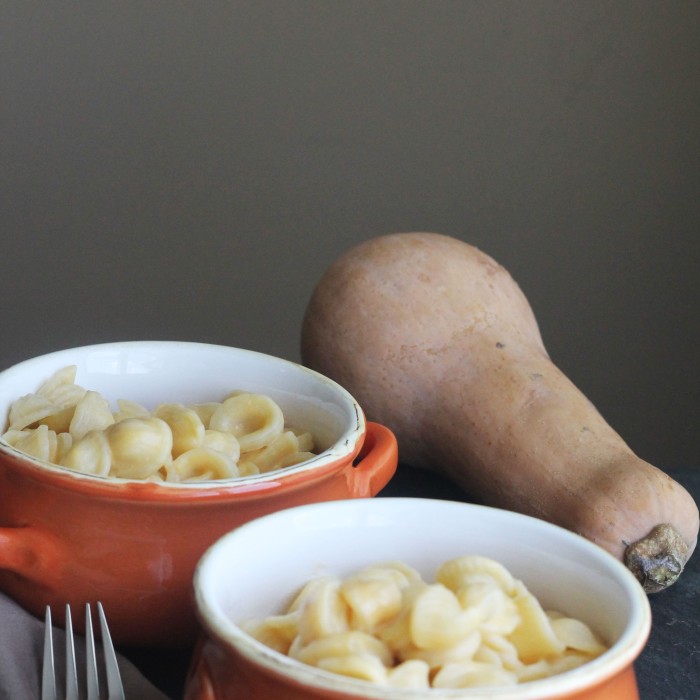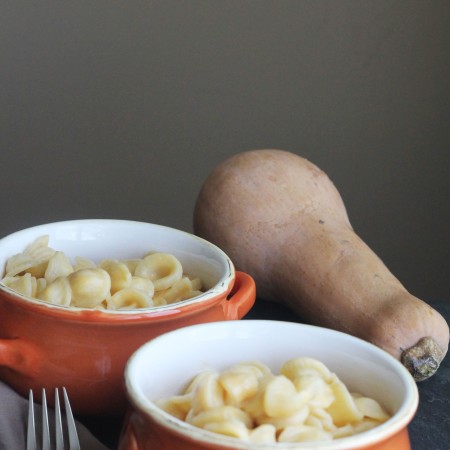 Recipe Card
love it? rate it!
Butternut Squash Mac and Cheese
Ingredients
3

cups

cubed butternut squash

1 1/2

cups

whole milk

1 1/2

cups

chicken stock

1

tablespoon

Greek yogurt

1

cup

shredded Gruyere cheese

3/4

cup

white cheddar cheese

1

pound

orecchiette pasta
Instructions
In a large stockpot over medium high heat bring butternut squash, chicken stock, and milk to a boil. Then reduce to simmer cooking until squash is fork tender (about 15 to 20 minutes).

While simmering cook the pasta in another pot according to package instructions.

Remove from heat and add to a blender. Add Greek yogurt and both cheeses. Because the mixture will be hot remove top insert and use a dish towel to vent. Purée until smooth. Add back to original pot.

When pasta is done, drain and place into cheesy squash mixture. Stir until fully incorporated.
did you make this recipe?
Make sure to follow on Pinterest @easyrecipesfromhome for more easy recipes!