Last week's obsession: anything Honey Mustard.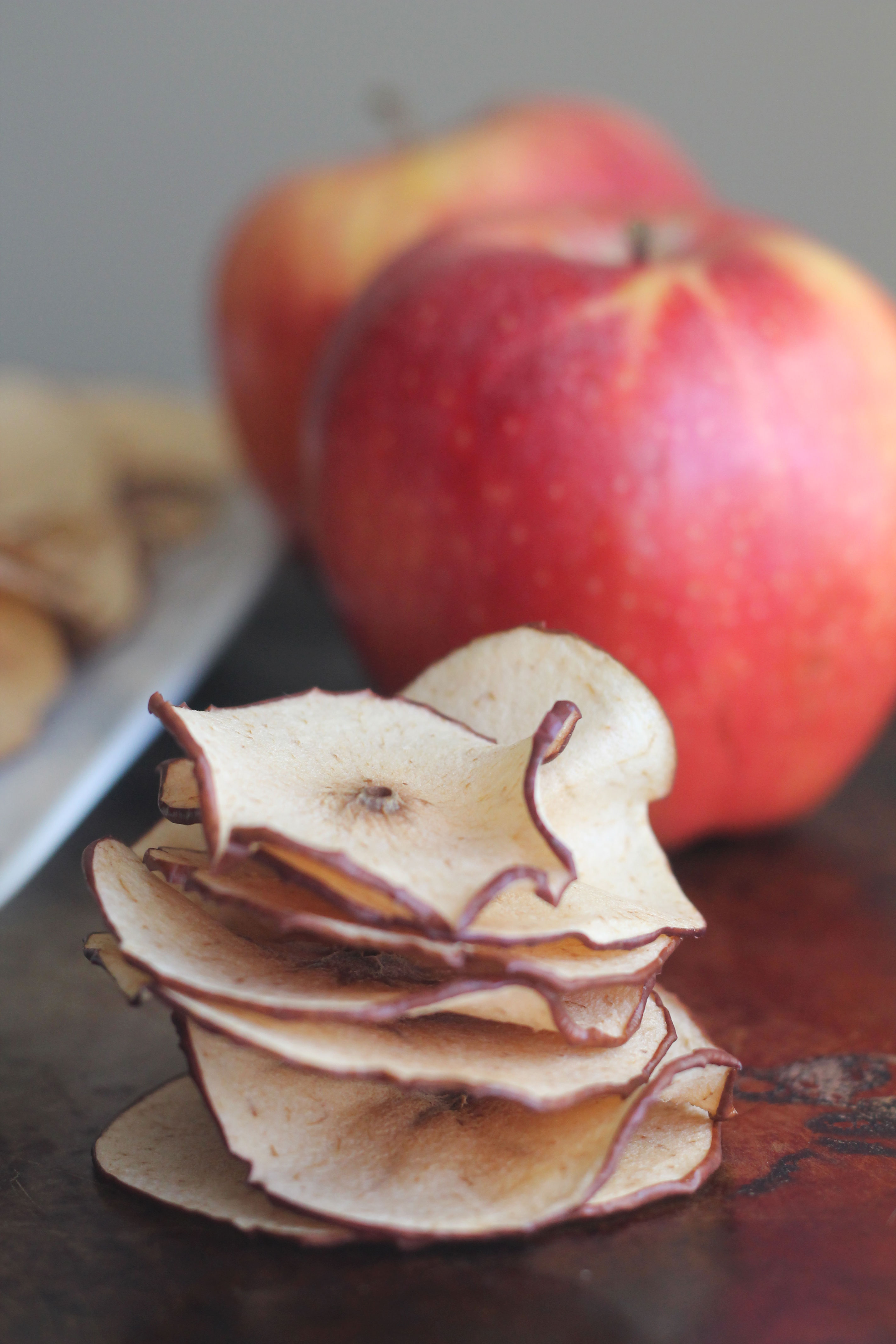 This week's obsession: These Apple Chips!
Empty promises. Excuse queen. I'm telling yall I have just become so unreliable I'm sorry. Or maybe I am just scatterbrained lately because the whole house has been sick for over a week. And when I am sick I couldn't even tell you my own name. Which is funny because 30 minutes after I gave birth to Amelia I was submitting payroll from the hospital and put up a blog post. But sickness is my kryptonite.
So I was going to do a honey mustard dressing recipe today but then I just couldn't wait any longer because I found a new fall treat for you. And I feel like for the first time I can say fall has officially hit the south! I like most people can list sooo many things I love about fall..the sweaters, scarves, & boots, watching the eagle fly around Jordan Hare stadium in Auburn, the changing of the leaves, and all the bountiful harvest.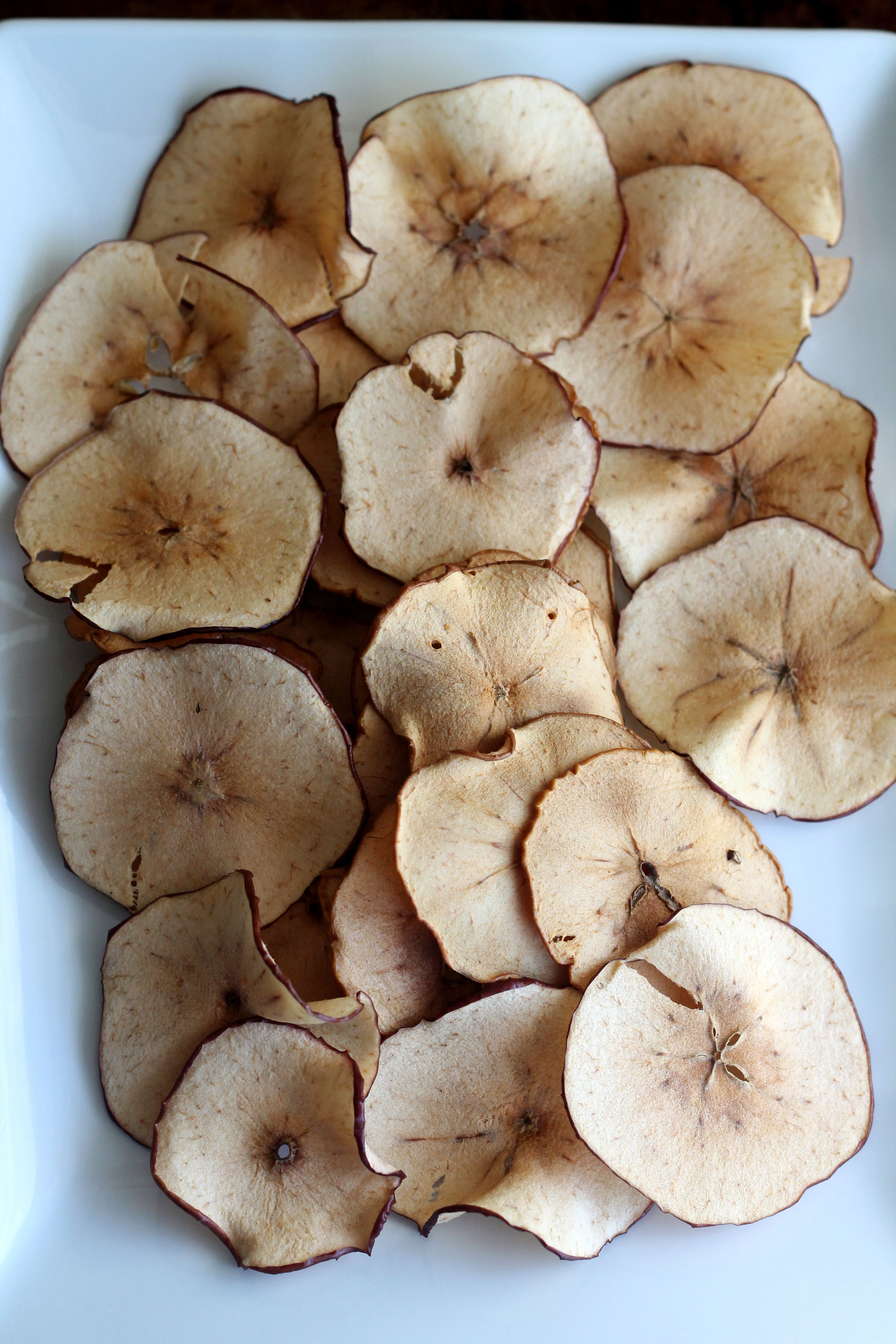 Speaking of harvest – that's the theme of the Sept/Oct edition of my new favorite magazine – Good Grit – Character of the South. Have you heard of it? It's like a coffee table kind of magazine which are my favorite. The only few magazine subscriptions I have are this one, Garden & Gun, and Southern Living – I'm sensing a theme here (::cough cough:: southern). Do you have a favorite print magazine? Or are you just an electronic version reader now? I love my kindle and iPad for books 90% of the time but there is just something I love about a print magazine.
But back to fall – I instantly think of apples. Do you? Or is it just me? Remember this insane dessert from last year? Oh how I am still just been dying to go to an apple orchard! I think the kids would go crazy running around one. And then I could make a lifetime supply of these apple chips. I mean nothing is easier than a one ingredient meal. The hardest part of this recipe is slicing them and if you have a mandolin it's pretty darn easy. Slice bake eat!
Have them with your oatmeal for breakfast, as an afternoon snack, use them in your salads, or dip them in some bourbon caramel for a late night treat.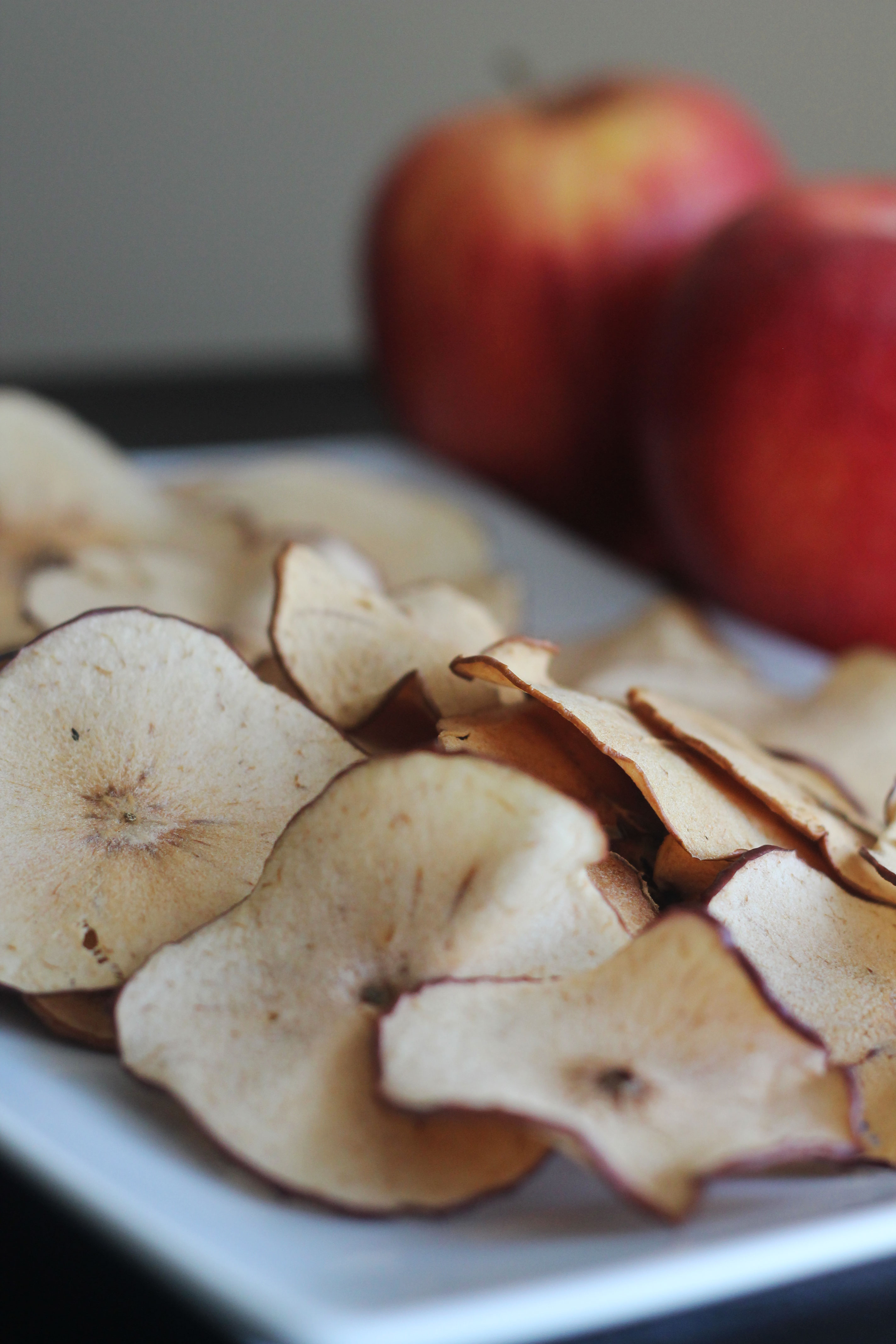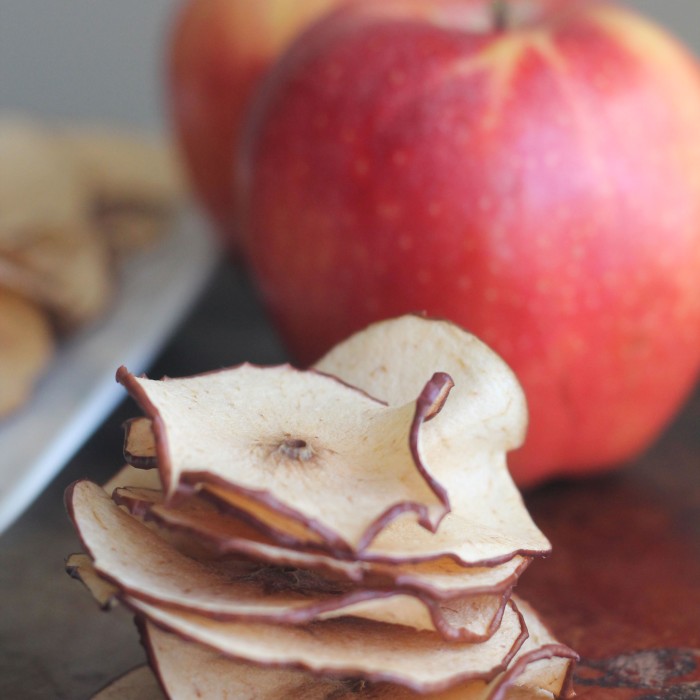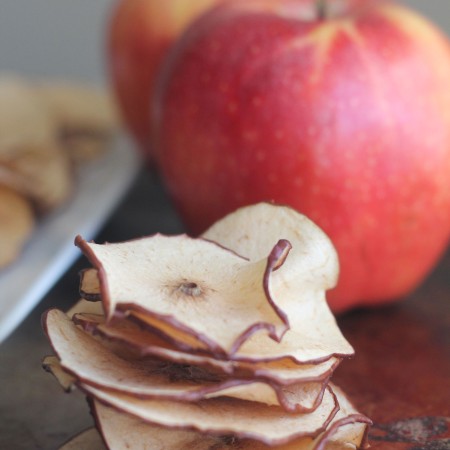 Recipe Card
love it? rate it!
Apple Chips
Instructions
Preheat oven to 200 degrees.

Using a mandolin or a knife cut about 1/8" thick (or as thin as possible).

Place a silicone mat or piece of parchment paper on 2 baking sheets. Arrange apple slices on the prepared baking sheet.

Bake for 1 hour then flip each apple slice. Bake for 1 more hour.

Remove from oven to let them cool then enjoy!
Notes
I used Gala apples but use your favorite kind!
did you make this recipe?
Make sure to follow on Pinterest @easyrecipesfromhome for more easy recipes!