Hey honey!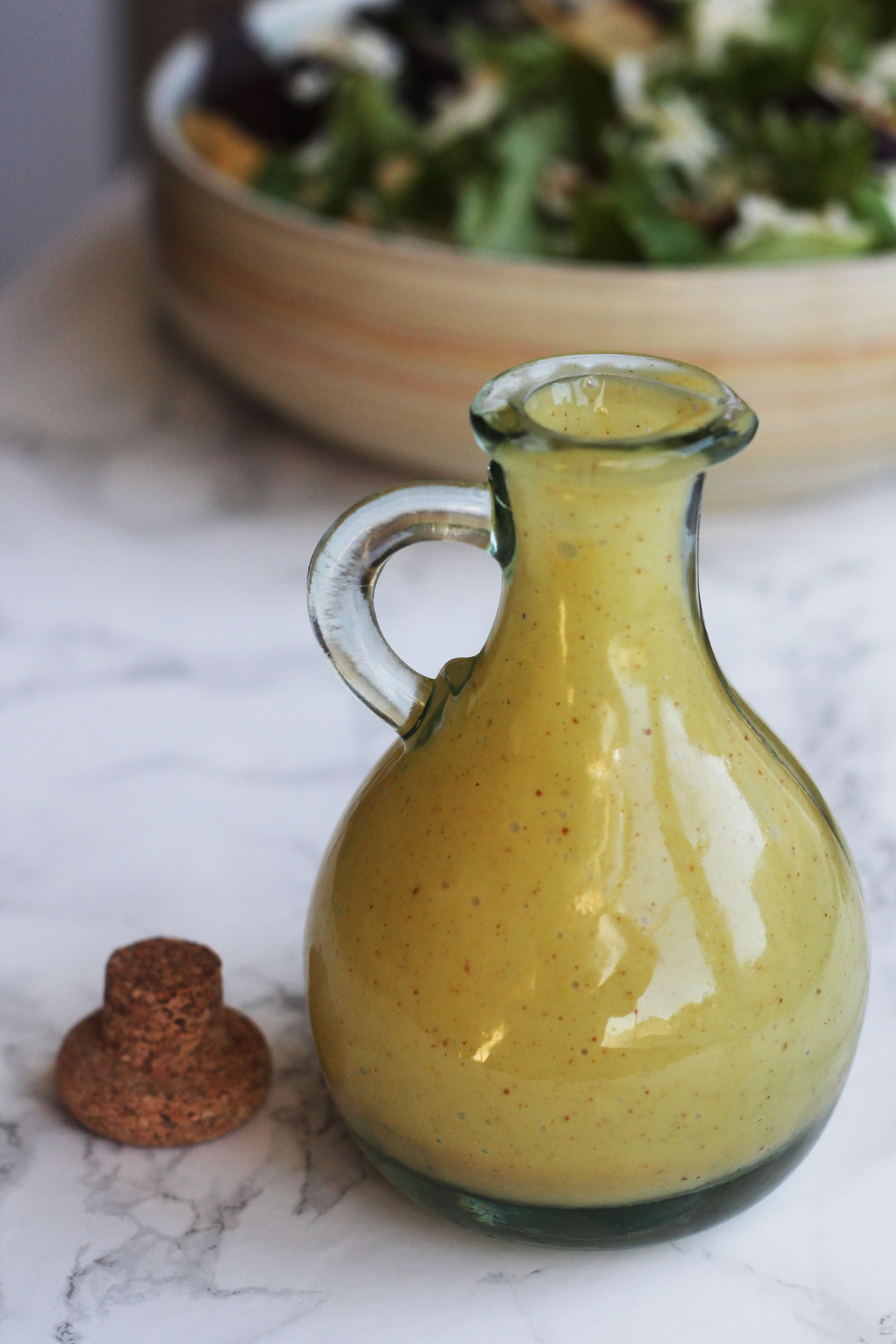 We have been taken over by germs in our household for the past two weeks and this mama has been going crazy. Luckily hubby, myself and wild man jr are okay. Sweet girl is still on the mends. So the last thing I could think about was cooking much less blogging. Good thing for freezer meals.
But now that I'm better I have been in such a nesting mode lately. I mean hello look at the name of the blog – and no I'm not pregnant. I think I am going through a "fall" cleaning of everything instead of spring cleaning. You should see all the little nooks and crannies I have been organizing. And last fall I had Amelia so I was still wearing maternity clothes. So I have been selling some clothes, donating some, and of course buying a few.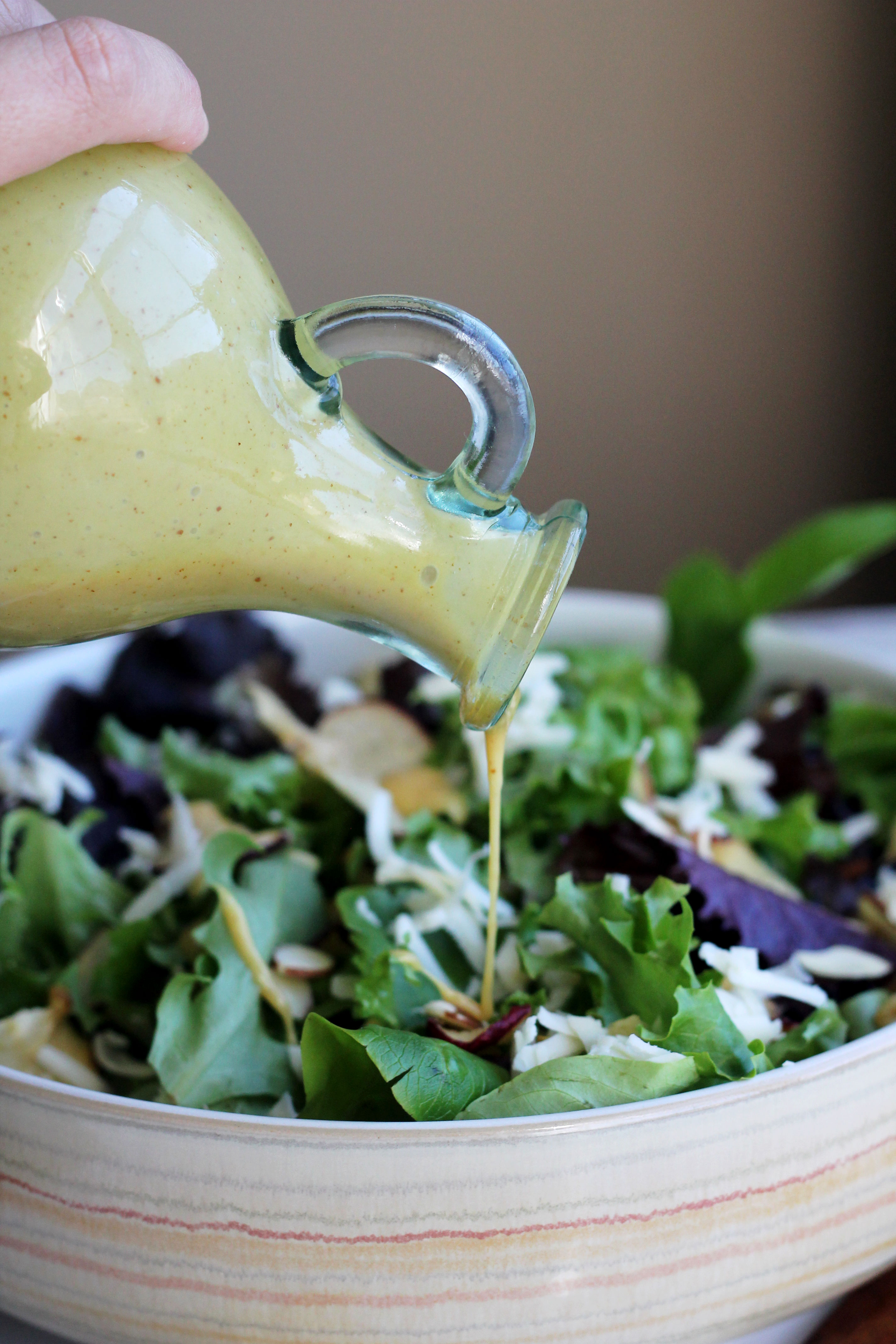 And since it's my birthday month (yes that's a thing) I'm going to New York soon! So I might as well do a little clothing shopping there right? Well maybe – I might be too focused on eating and drinking. And heavens just taking a vacation with John. This will actually be our first one without family, friends or kids since our honeymoon crazy right?
Speaking of crazy – if you have noticed some of my weekly dinner menus lately I have been a little honey mustard crazy. Honey Mustard Pretzel Chicken, Honey Mustard Brussels Sprouts and now this dressing. This is all quite comical to me since mustard used to be one of the things I could not stand. Now I still don't care a ton for plain mustard on sandwiches or burgers kind of thing but mixed in I am starting to take a fancy to. What are your thoughts on mustard? Specifically Honey Mustard – okay Honey Mustard Dressing – it's my new favorite!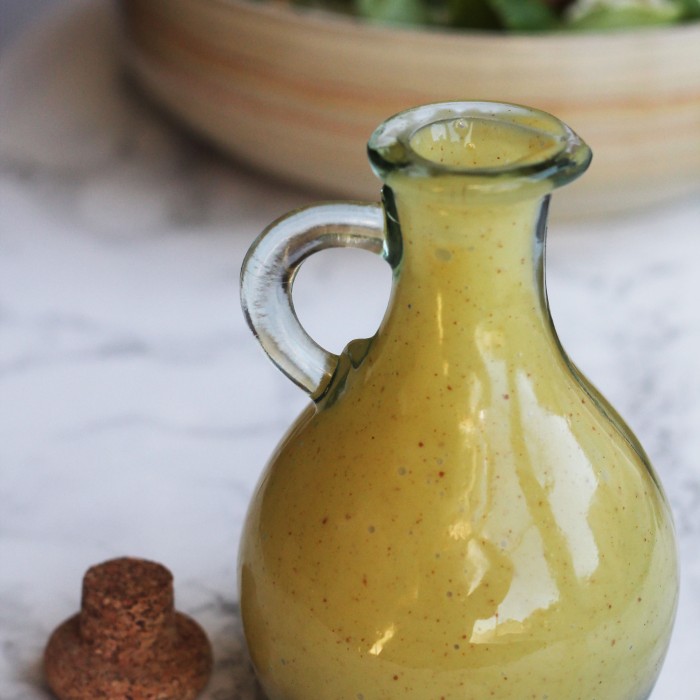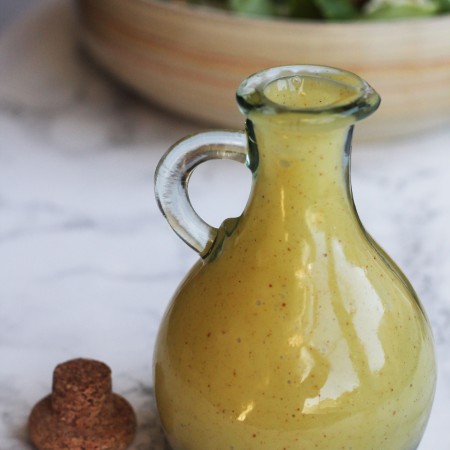 Recipe Card
love it? rate it!
Honey Mustard Dressing
Ingredients
1/4

cup

honey

1/4

cup

mayonnaise

1/4

cup

plain yogurt

3

tablespoons

Dijon mustard

1

tablespoon

coarse ground mustard

1/2

tablespoon

white distilled vinegar
Instructions
Mix all ingredients together until they are fully incorporated.
did you make this recipe?
Make sure to follow on Pinterest @easyrecipesfromhome for more easy recipes!