Excuse me while I cry all over my keyboard because John Grayson start Mother's Day Out this week and my Amelia is about to turn one and starts next week.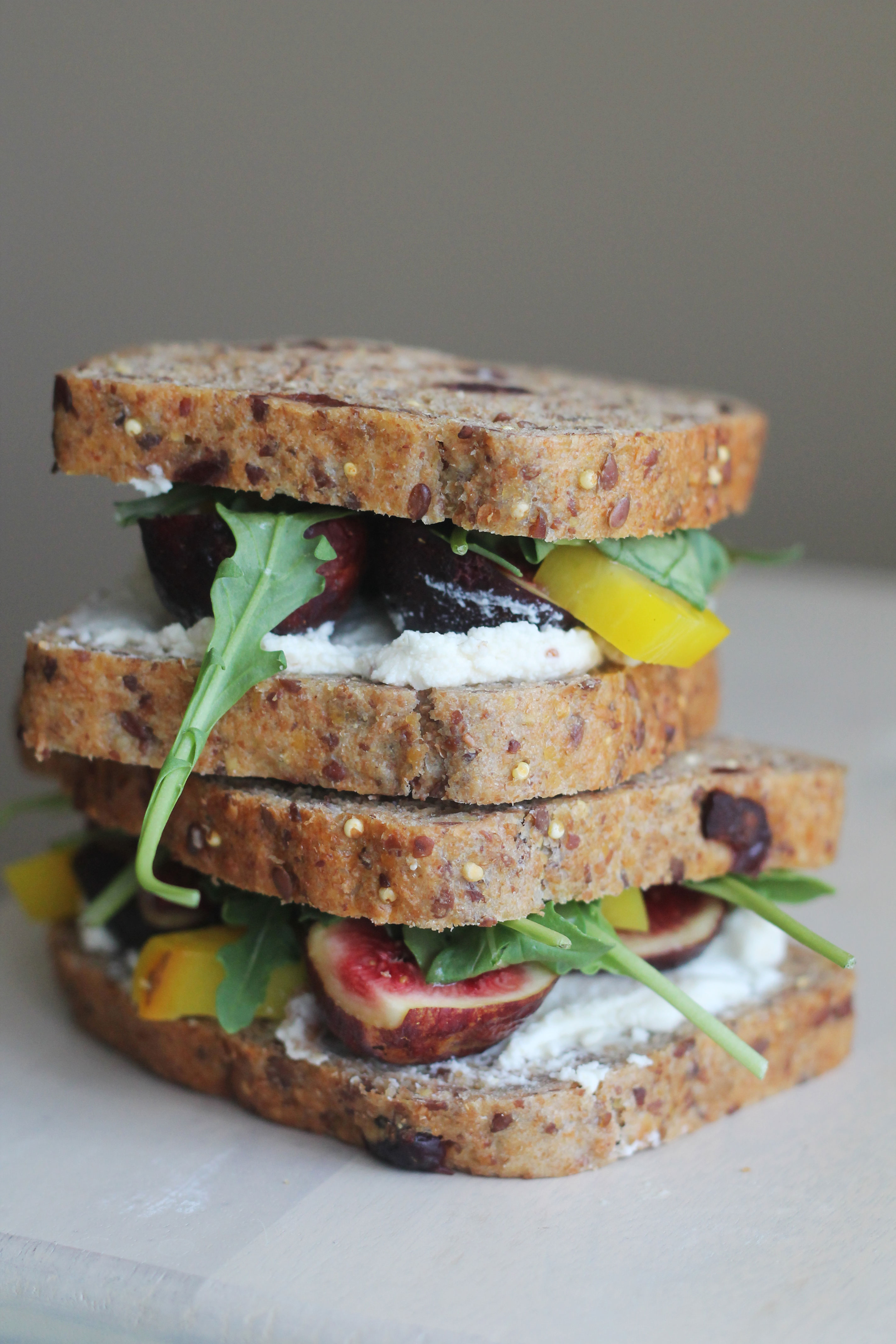 Yes this is the same child who one month ago would cry when we'd drop him off at the church or gym nursery. So prayers for him and myself please!
I know it's Monday and you normally get a weekly meal plan from me but not this week. If you really want one we're having Shrimp Pad Thai, BBQ Pork Tacos, and Jalapeno Popper Burgers. But other than that life has been a little hectic I'm shocked that you might actually get TWO recipes in one week! I mean that hasn't happened since kids came into the picture.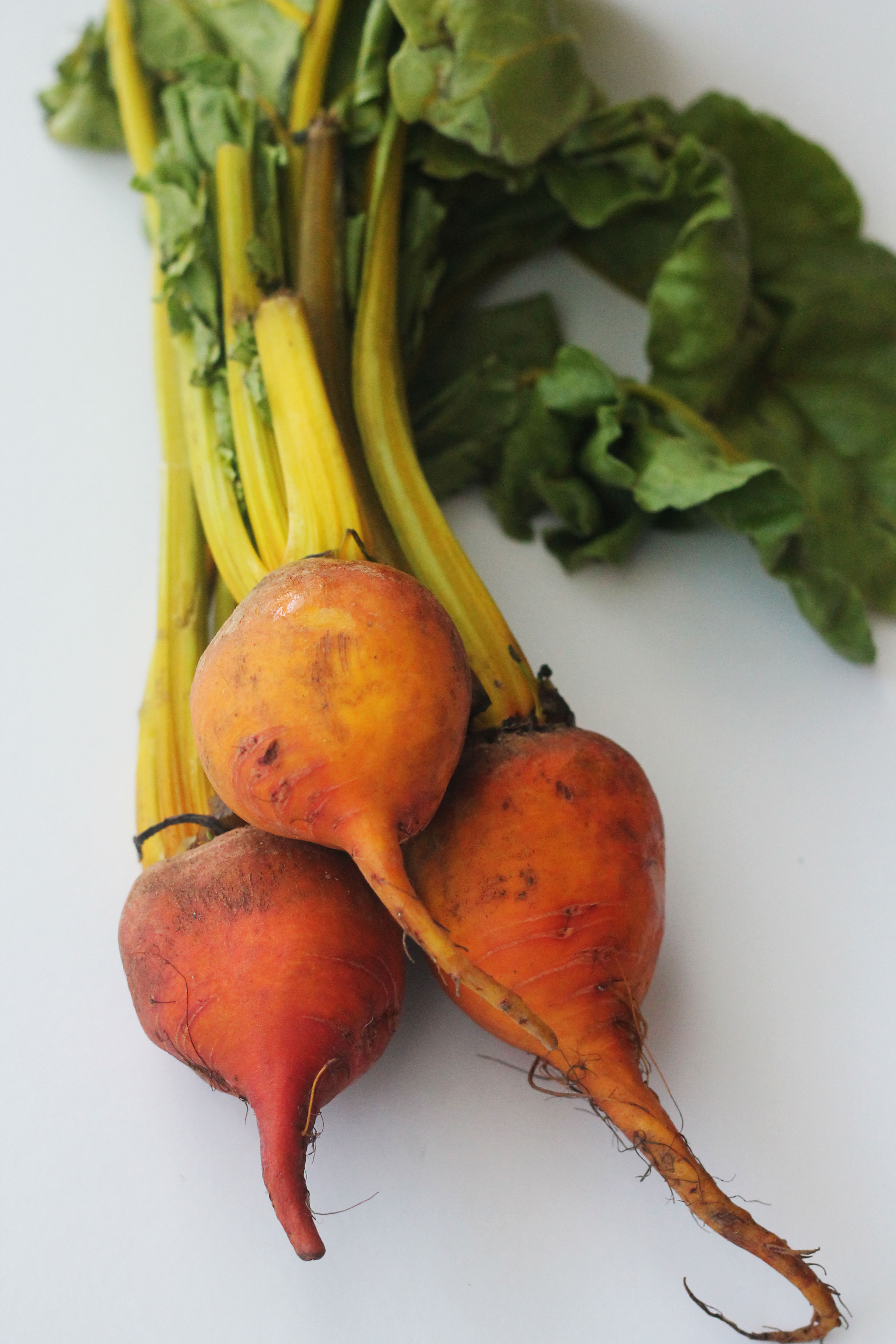 Last week the kids and I were in Kennesaw to see my parents because John was out of town most of the week. Then I took a paella cooking class which was so much fun. I can't wait to remake it. Later in the week I had a Mexican night with my best friend. Mainly to test out my better than velveeta cheese dip just in time for college football season to start.
How have yall been? Have any favorite go to lunch ideas for the kids to take to school? I am definitely going to try out of some these from Annie Eats.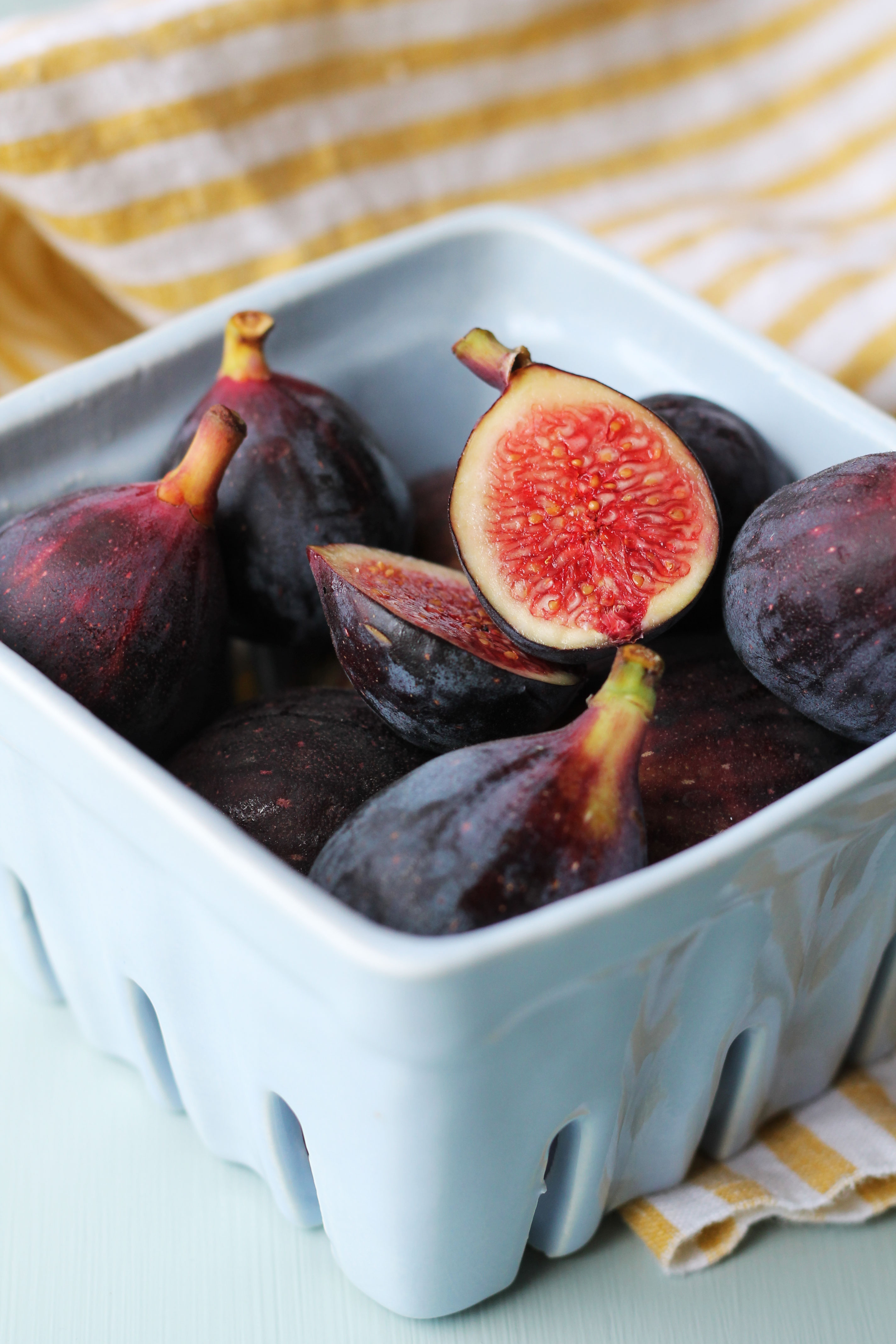 But enough about life and the fam jam – let's talk sandwiches.
Even though in an effort to lose a little weight I've been eating salads like this Chicken, Cranberry, Apple, and Pecan one or Chicken, Artichoke, Sun Dried Tomato one – I switch it up with some sandwiches every now and then. So what do you get when you put my favorite salad in between two slices of bread? This Beet, Fig, and Goat Cheese Sandwich of course. Hey I don't claim to be a comedian. I'lll stick to wife, mom, food blogger, and HR generalist.
So I switched up the mixed greens to arugula, took out the caramelized onions and added figs, and traded the ruby beets in for golden ones. Now I got this cranberry walnut bread at the farmers market and found another similar one at Great Harvest Bread Company also. But if you can't find it a walnut raisin bread would work! And if you can find a sweet goat cheese like honey or honey/fig then that adds even more flavor!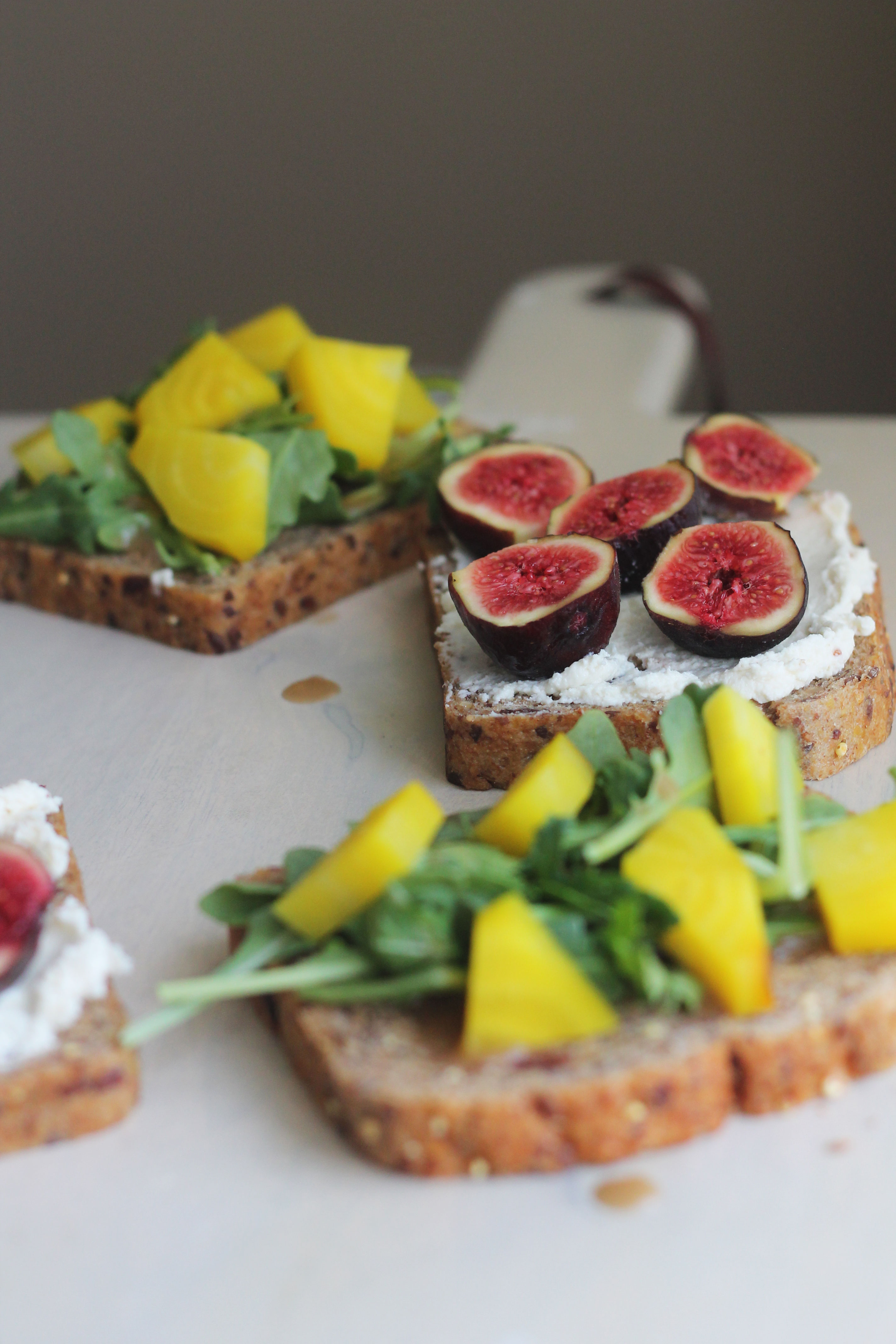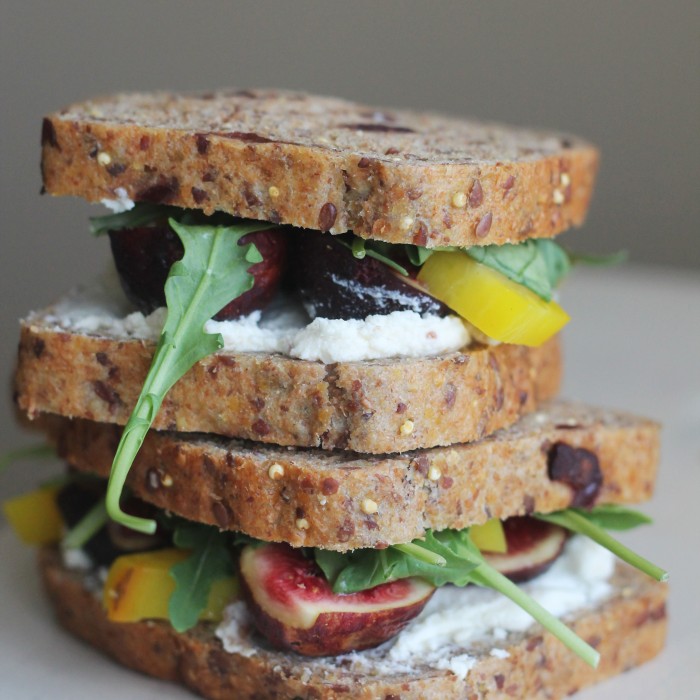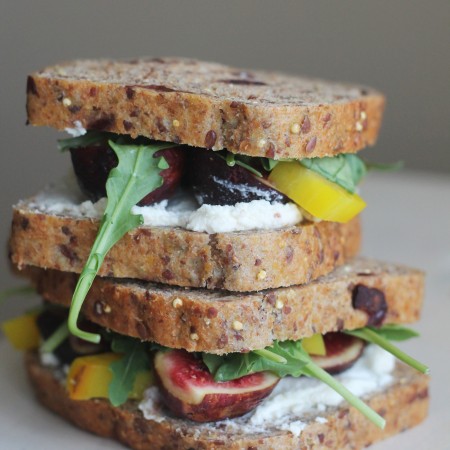 Recipe Card
love it? rate it!
Beet, Fig, and Goat Cheese Sandwich
Ingredients
2-3

loose golden beets

2

teaspoons

olive oil

6

fresh figs

dried will also work, trimmed and cut in half

2

oz.

softened Goat Cheese

1/4

cup

Arugula

2

teaspoons

balsamic vinaigrette

4

slices

of Cranberry Walnut Bread
Instructions
Preheat oven to 425 degrees.

Wrap each beet in aluminum foil. Roast on baking sheet for 30-40 minutes or until fork tender. When cool enough to handle, peel off the skins and slice into bite size pieces.

Dress the arugula with balsamic vinaigrette.

Divide the goat cheese in half and spread on one slice of bread per sandwich. Then place figs on top, followed by the beets, arugula and other slice of bread.
did you make this recipe?
Make sure to follow on Pinterest @easyrecipesfromhome for more easy recipes!