Happy New Year! Ok I know in the U.S. I am technically 30 days late. And I did not have a traditional new year's meal of black eyed peas, greens, cornbread, pork or beef tenderloin – blame it on traveling 24/7 during the holidays. But a while back my friend Jessica from Jessiker Bakes posted a recipe for these Sriracha-Infused Saucy Asian Meatballs with a Szechaun Glaze – just one look and I could tell I would devour these!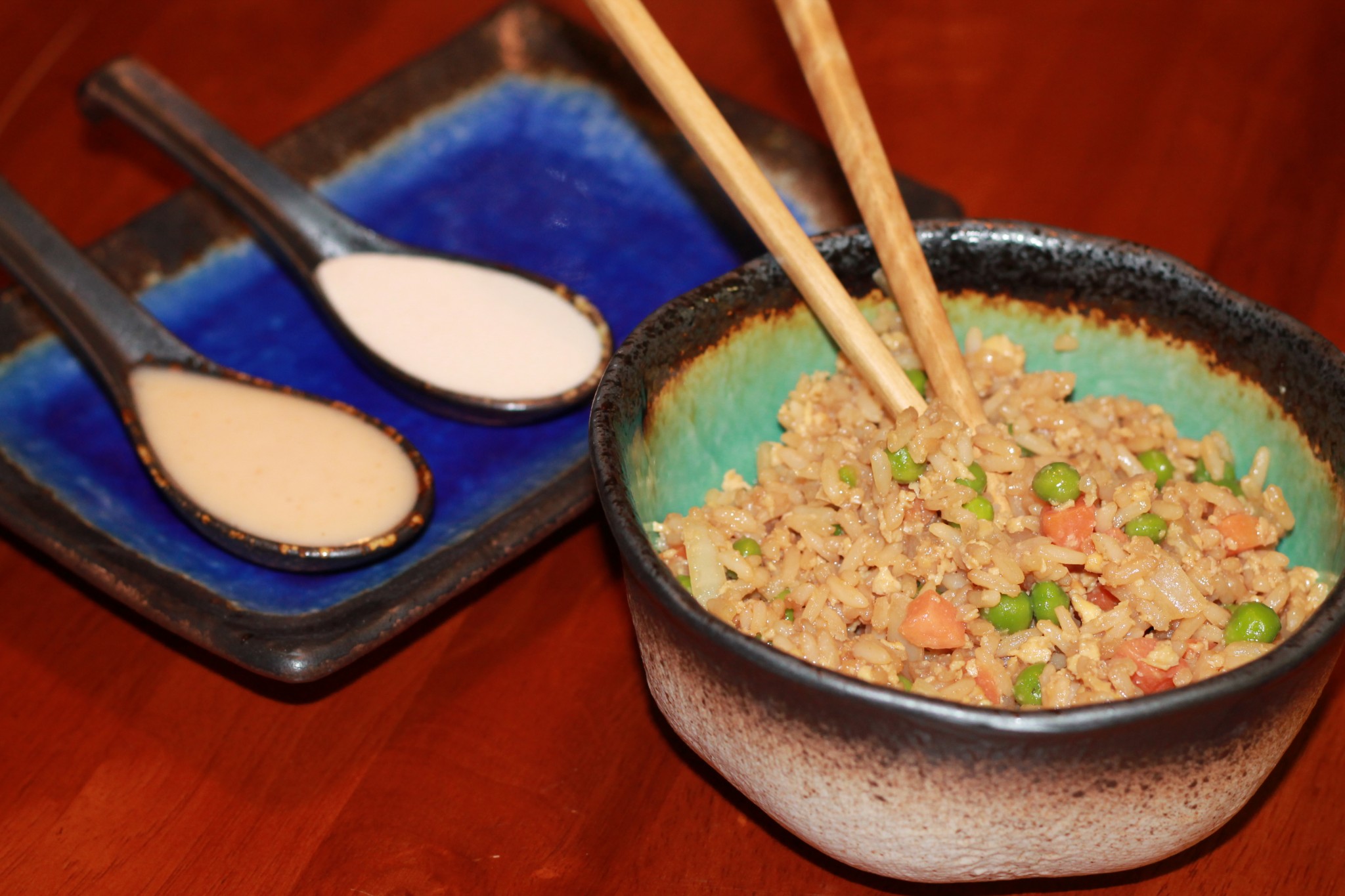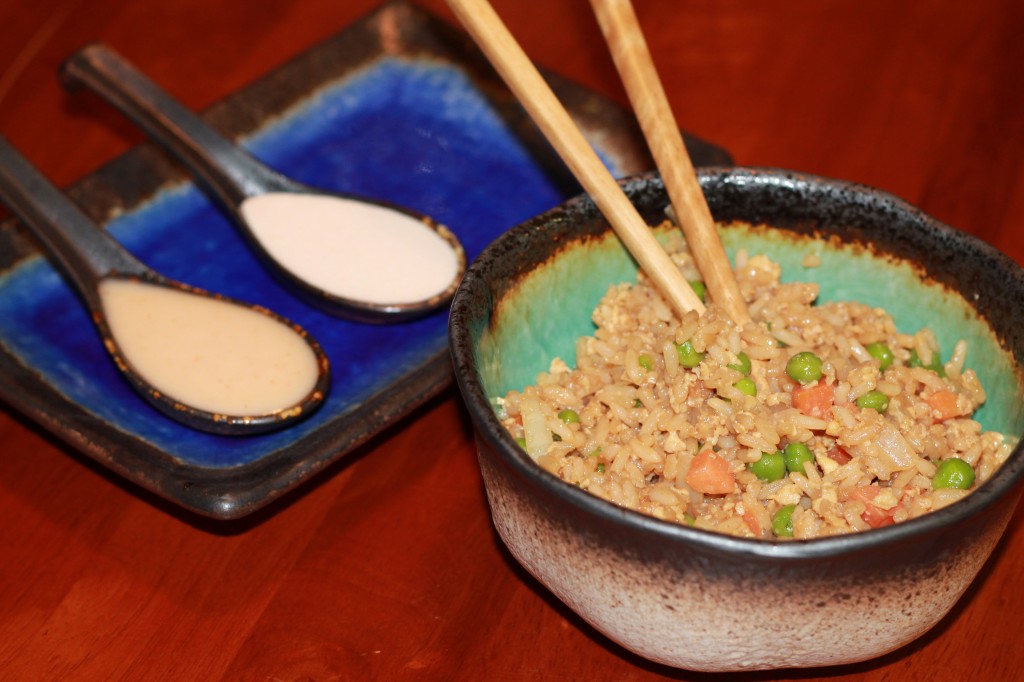 But it made me a little homesick. Weird reaction I know, but stick with me…Since I am not living in the South to throw my dinner parties or have Supper Club it got my foodie mind wanting to celebrate the Chinese New Year virtually with some friends. I mean I already had the dishes for the party as you saw with my Sesame Soba Noodles, Mongolian Beef, and Coconut Soup! Now time to create something new, and fried rice has been on my food bucket list for a while.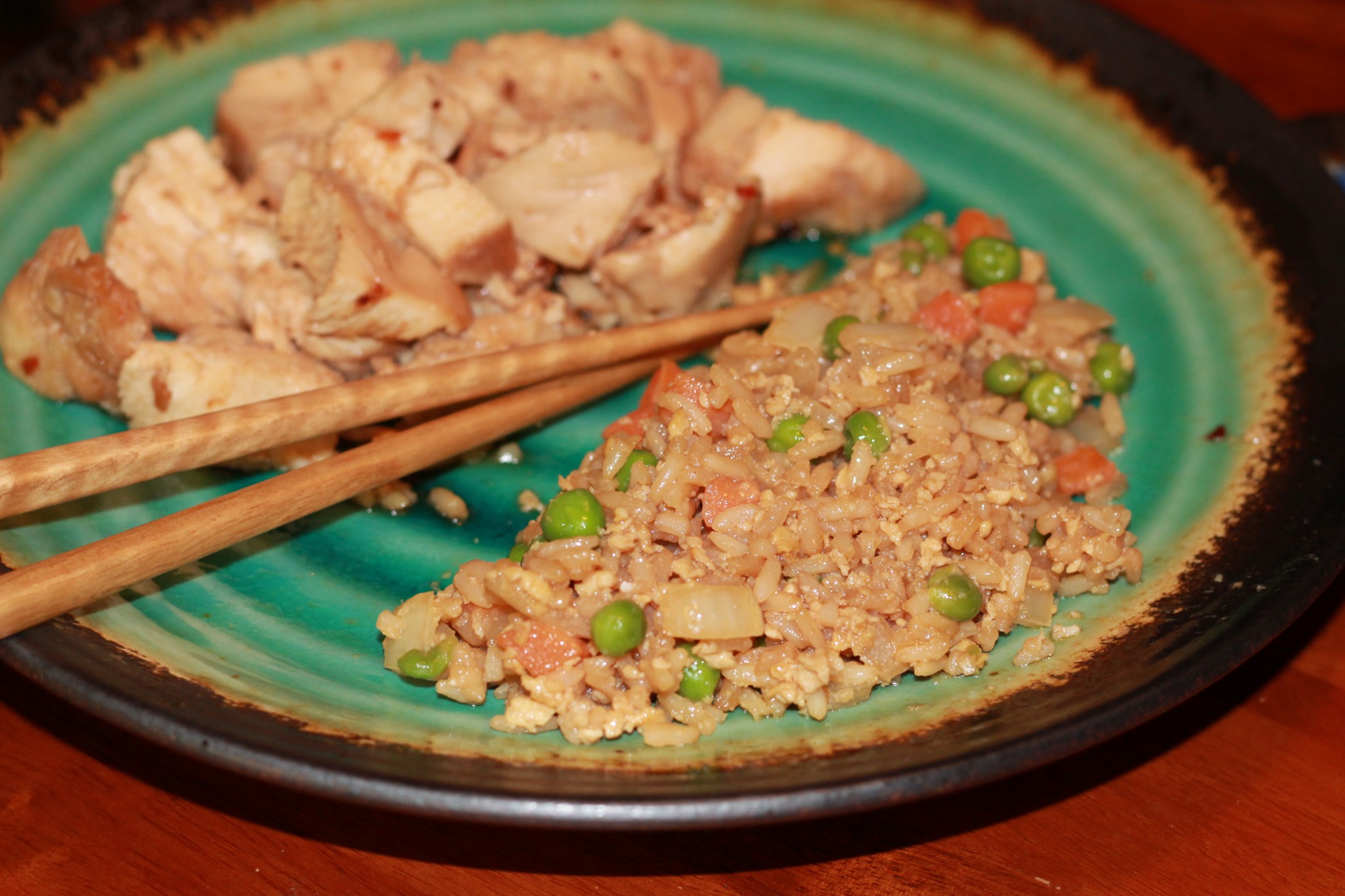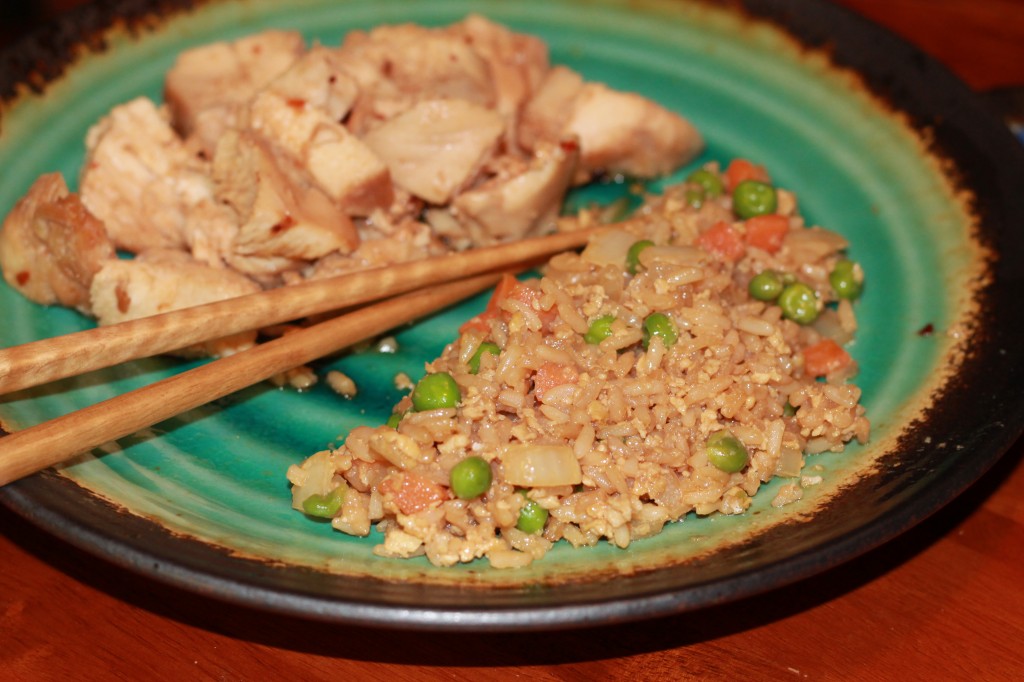 At a traditional Chinese New Year dinner you can find many dishes and what they believe it represents: fish (abundance & prosperity), meats, a whole chicken (family), pot stickers, dumplings (wealth), and of course my favorites rice (fertility, luck, and wealth) & noodles (long life). Now when I made this a few weeks ago I did my Honey Sesame Chicken with the fried rice and my taste tester husband said he thought it was better than takeout. I'd say that's a score in my book!
And I know I said I would be celebrating the Super Bowl all week long, so technically I fibbed a little and only celebrated on Monday and Wednesday. But I will be back on Monday to round out the week with one more Souper Bowl recipe…hmmm guess what it could be based off the title?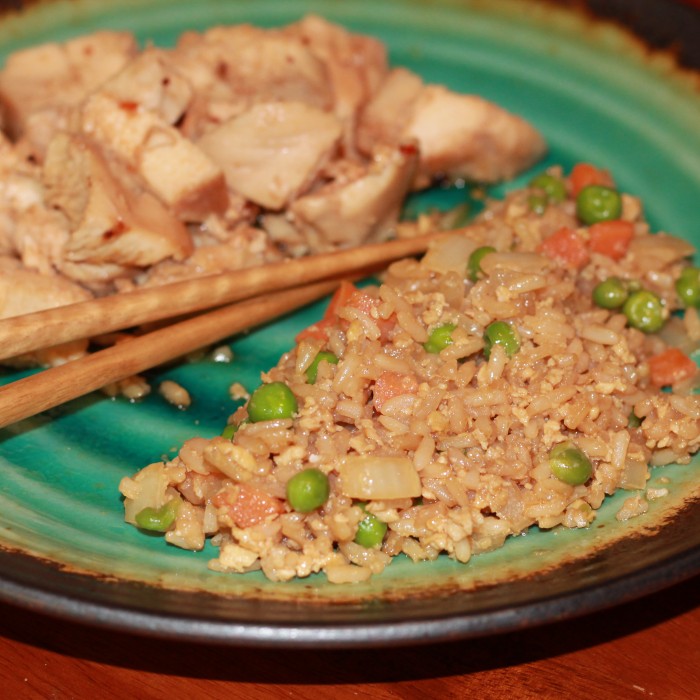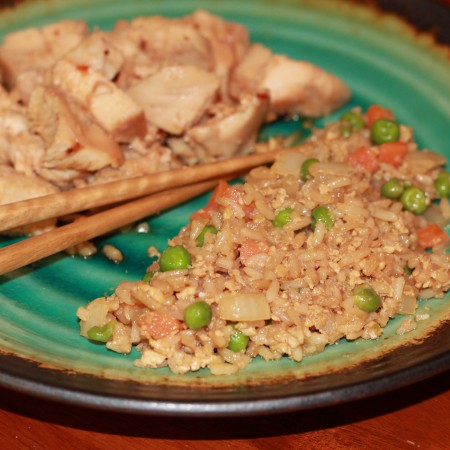 Recipe Card
love it? rate it!
Fried Rice
Ingredients
2

cups

cooked white rice

1

cup

peas and carrots

thawed

1/2

cup

white onion

diced

2

garlic cloves

minced

2

teaspoons

minced garlic

2

eggs

3

tablespoons

sesame oil

1/3

cup

soy sauce

1/2

teaspoons

white pepper
Instructions
Have the white rice cold and set aside.

Heat 2 Tbsp. sesame oil in a large skillet on medium heat. Add onion, garlic, ginger, peas and carrots. Cook for about 5-6 minutes until vegetables become tender.

Add 1 Tbsp. sesame oil and eggs to the vegetables. Scramble the eggs mixing throughout the vegetables. Season with white pepper.

Add rice and soy sauce to incorporate until fully mixed.
Notes
If you are running short on time pick up take out for the white rice if you don't want to cook it, but put it in the fridge too cool down completely before using it. If you have extra time I recommended cooking the rice a day before, the flavors seem to hold better if this is done.
Nutrition
did you make this recipe?
Make sure to follow on Pinterest @easyrecipesfromhome for more easy recipes!
Don't forget to check out the other blogs who are at this awesome virtual Chinese New Year dinner party!
Jessica from Jessiker Bakes who spurred on this whole idea in my head made Gok Jai, a traditional peanut cookie.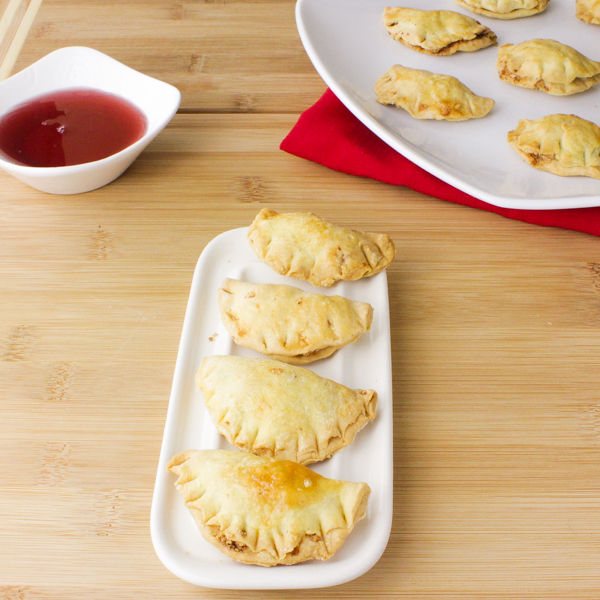 Jessica & Johnny from The Blueberry Bison made Seafood Dumpling Stew