Would you believe I made Egg Salad for the first time in my life just a few months ago?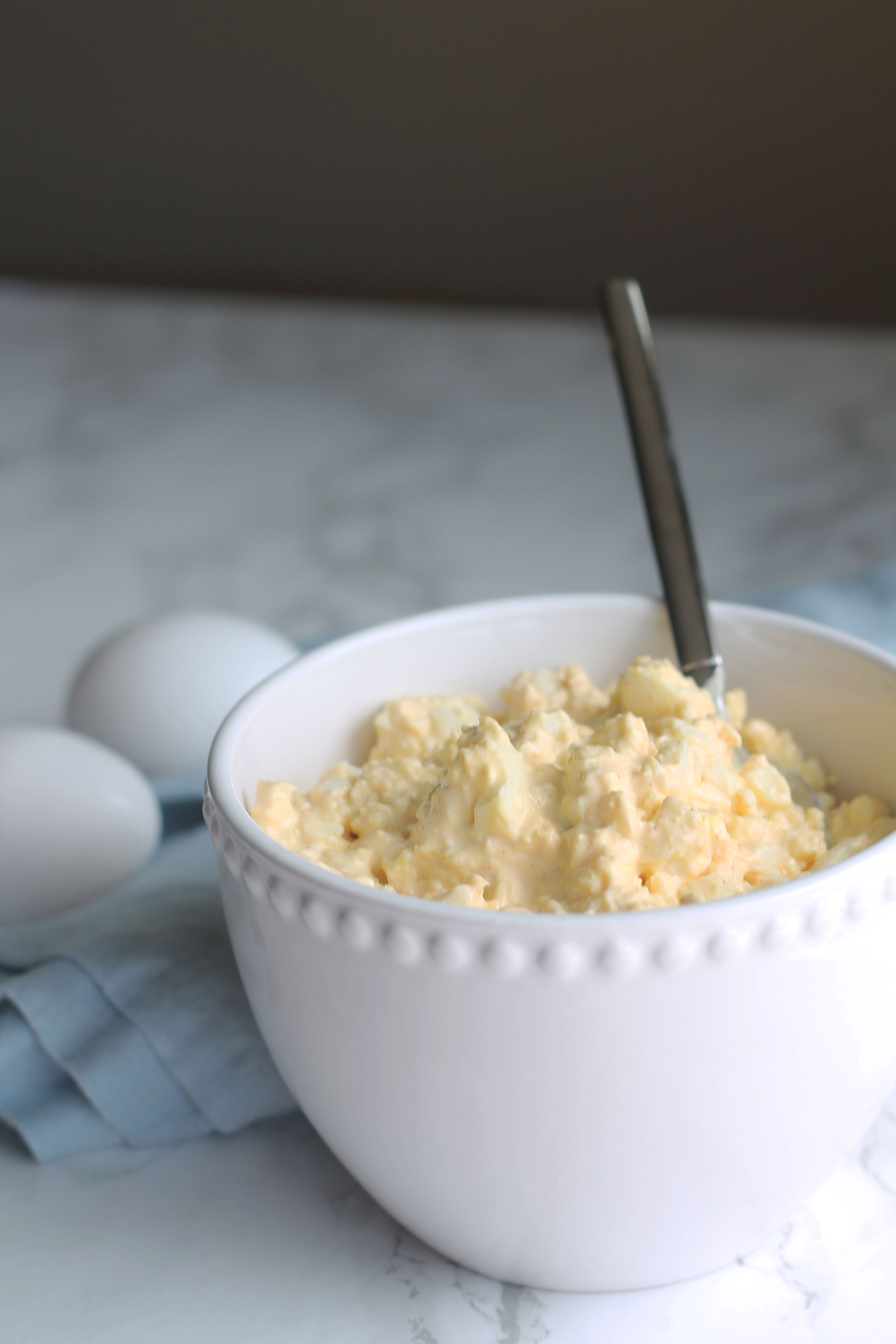 I love a good salad! But for some reason I have always been extremely picky about my egg salads, potato salads, and pasta salads. That's why you find any of those on my site…until now.
Who knew the girl would not touch food much less eat any food that had come close to anything with pickles. And yes before any of you say do you like cucumbers – don't get me started on how much I hear this. When John and I were first married his mom was super sweet and would always make a few deviled eggs for me without the relish because she knew how much I despised it. A few years ago by mistake I had one that had relish in it.
Stop the press – I didn't hate it. I chalk it up to pregnancy (ya I honestly don't remember if I was pregnant at the time or not). But saying that at least makes me feel better. About a year ago the same thing occurred the next holiday. So I definitely started believing in the statistic of your taste buds changing every few years. Hello the girl who would ask her friend to take off the pickles and then cut off a piece of the food that touched it now likes pickles and/or relish.
Well I shouldn't get ahead of myself. I liked pickles/relish when it was put in deviled eggs. So I decided let's give this whole egg salad thing a whirl. And you know who likes it even more than me?!? My picky toddler son! I am pretty sure when I made it he had a whole sandwich and half of mine. Verdict is still out on if I would like pickles in anything else – I am pretty sure it needs to be masked like with a ton of mayo and a little mustard like this egg salad. But who knows? The Cubs won the World Series. Lauren might like a stand alone pickle one day.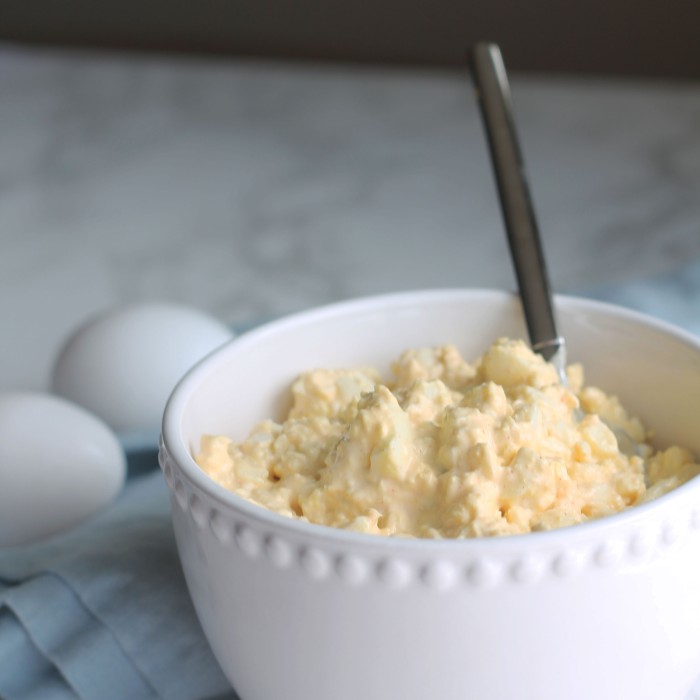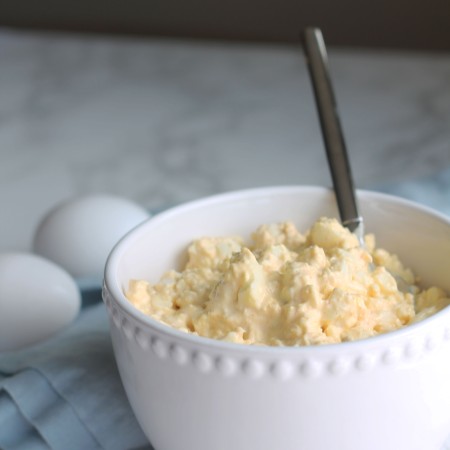 Recipe Card
love it? rate it!
Egg Salad
Ingredients
8

eggs

1/2

cup

mayonnaise

1 1/2

teaspoons

Dijon mustard

1/2

teaspoon

salt

1/4

teaspoon

paprika

1

tablespoon

sweet relish
Instructions
Place eggs in a medium saucepan, cover by with cold water by 1 inch. Bring to a boil over high heat. Remove from heat, cover with lid and let sit for 10 minutes.

Cool with cold water and ice cubes for 5 minutes. Crack and peel eggs under cold running water. Set aside.

In a bowl mash eggs finely. Add mayonnaise, mustard, salt, paprika, and sweet relish and stir to combine.
did you make this recipe?
Make sure to follow on Pinterest @easyrecipesfromhome for more easy recipes!