These rainbow carrots are not your average roasted carrots – just ask my three year old. They are tossed in a lemon olive oil and Moroccan spices to make a flavorful addition to your dinner tonight!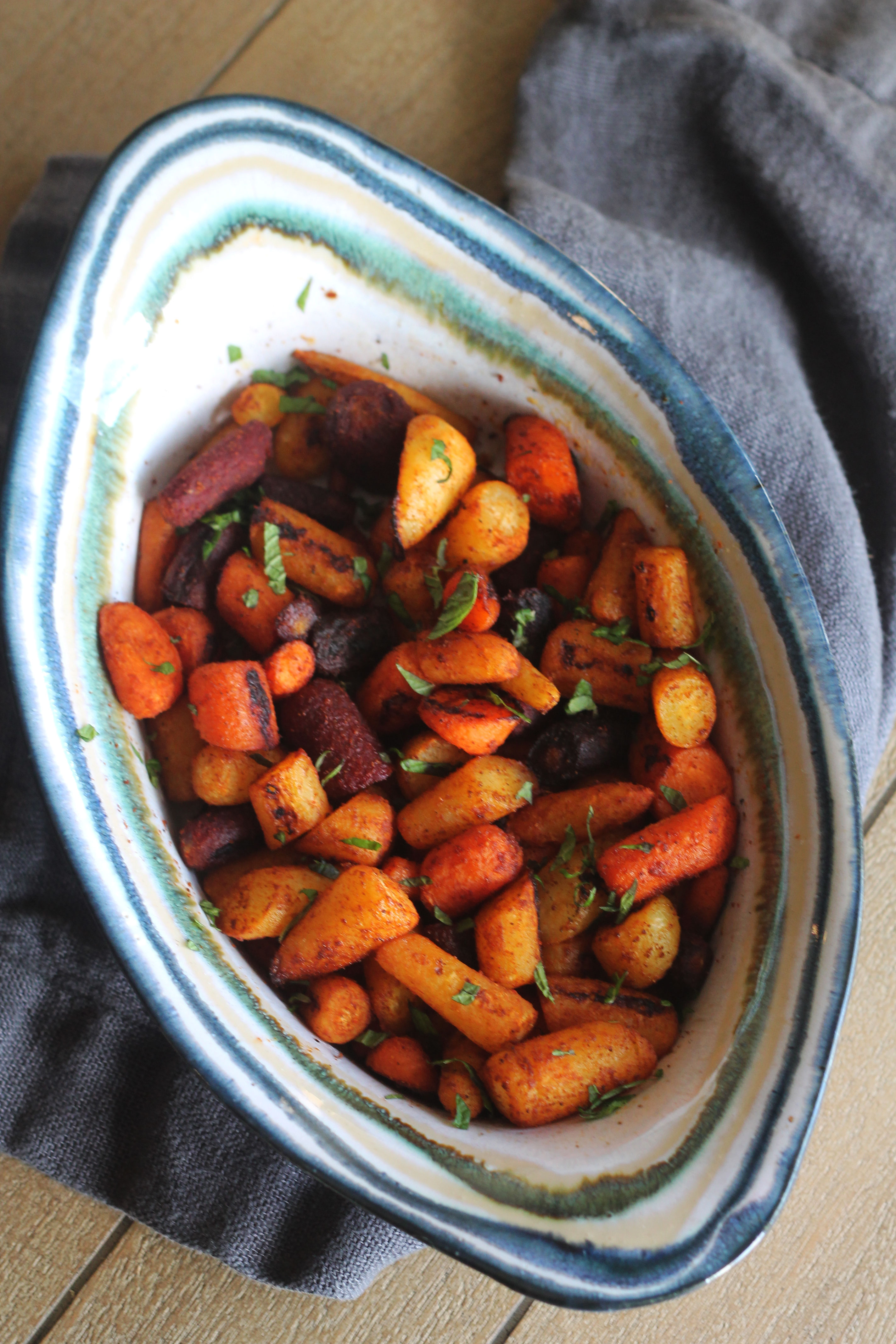 I am a little sad Cinco de Mayo is over (ya ya I know it was 6 days ago). I mean if you follow me on Instagram then sorry I was blowing it up with all things Mexican. But now onto a different kind of cuisine. Let's talk Moroccan food.
But before we talk about the food. Do you ever have those words that for some reason you always misspell? Growing up I always messed up license. And with these carrots I have found I want to suddenly put two R's in Moroccan. No bueno! Oh sorry still have Mexican on the brain.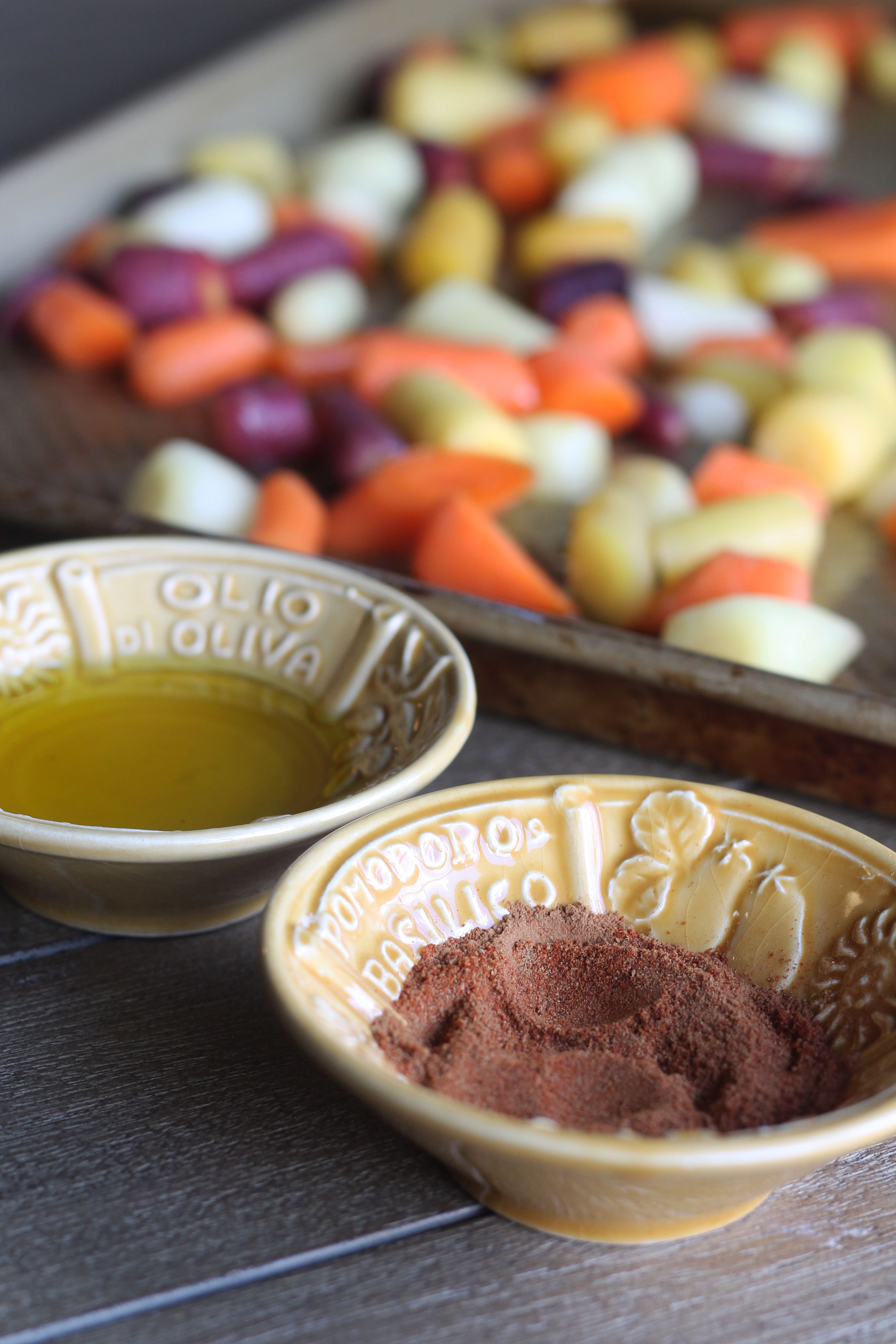 When John and I first lived up in Indy there was this incredible Moroccan restaurant down the street from our house. And it was everything you saw in pictures from the jewel toned plates and linens to this aroma full of endless spices. That was where I also decided I wanted to get a tagine – the other word I kept wanting to misspell.
Just thinking of those smells takes me back to Chelsea Market at the Spice and Tease store. So I thought I'd recreate a little Indiana/Moroccan flavor at our house. I mean I need to get my kids to eat some more carrots other than just doing my sweet glazed carrots. Even though they did eat these Garlic Butter Roasted Carrots earlier this week….What can I say? I know it's one vegetable I can count on.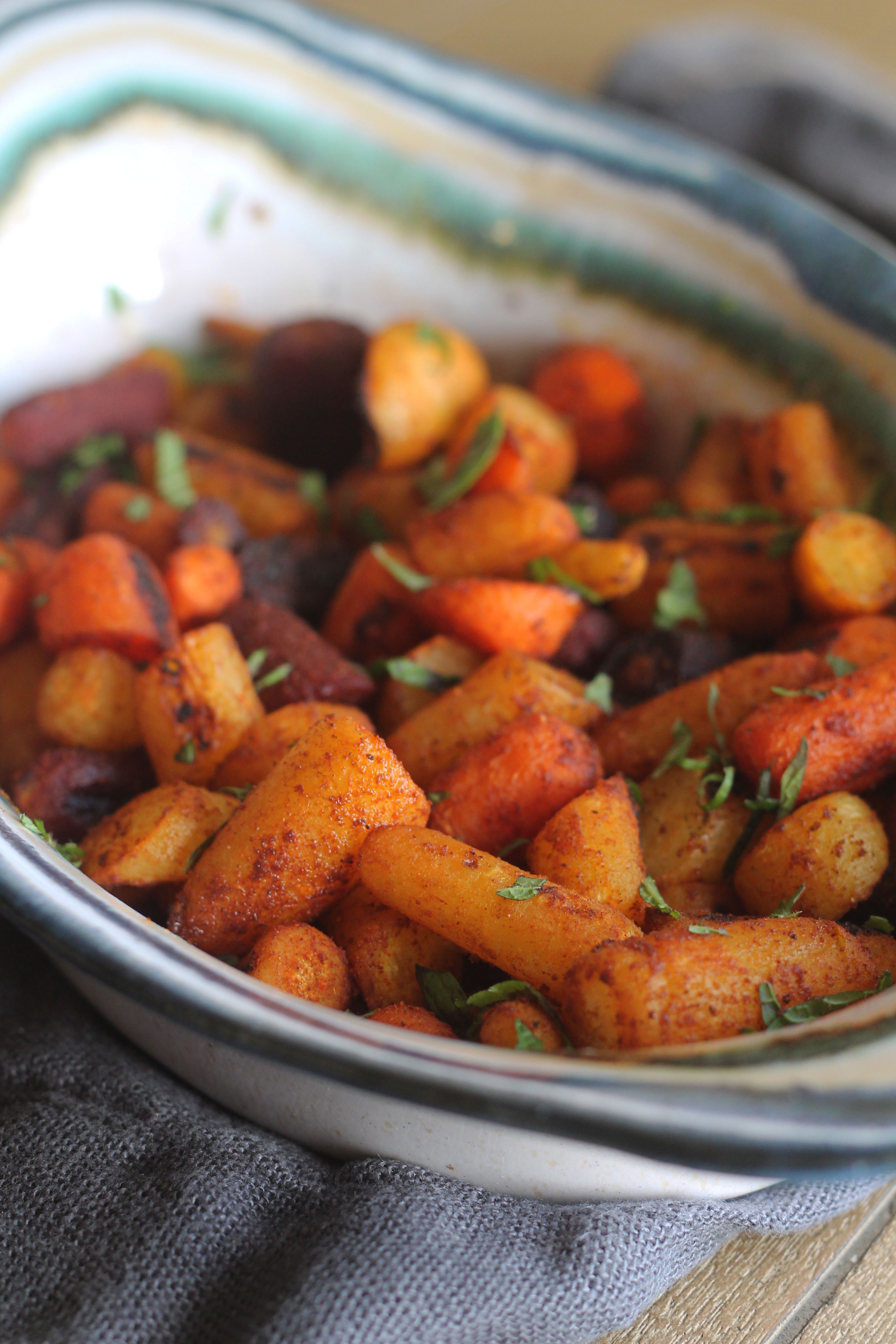 One thing I did learn about cooking with rainbow carrots is that the purple ones tend to brown after baking – but that does not mean they are burnt. I had to reassure my family of that when eating. Ha!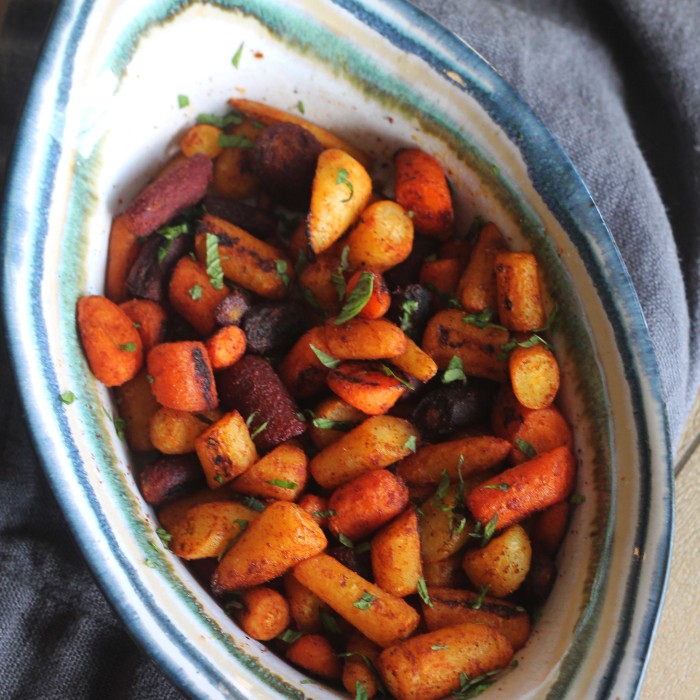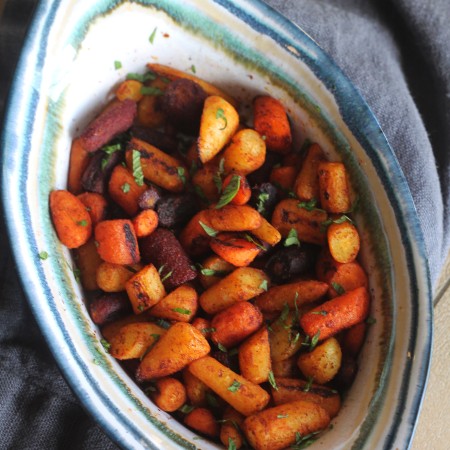 Recipe Card
love it? rate it!
Moroccan Carrots
Ingredients
12

ounces

rainbow carrots

cut into halves or thirds depending on size

2

tablespoons

olive oil

1

tablespoon

lemon juice

1/2

teaspoon

cumin

1/4

teaspoon

coriander

1

teaspoon

cinnamon

1

teaspoon

sweet paprika

1/2

tablespoon

fresh mint

chopped
Instructions
Preheat oven to 450 degrees.

Spread out carrots on baking sheet.

Mix olive oil and lemon juice in small bowl. Pour 1 1/2 tablespoons of this over the carrots.

Mix together all spices. Then toss the carrots in spice mix.

Roast for 25-30 minutes or until tender.

After removing from oven pour the rest of the olive oil mixutre and toss to combine.
did you make this recipe?
Make sure to follow on Pinterest @easyrecipesfromhome for more easy recipes!