Most of you ask when I learned to cook or started liking cooking. Surprisingly, besides stirring the pot for my mama or licking the bowl of muffin batter, I didn't start really cooking until college when I got my own apartment. My passion (okay sometimes obsession) ignited for cooking and learning anything and everything about food though probably after I graduated. The first real meal I cooked by myself (well with the help of my Aunt Kitty looking over my shoulder) was in high school. I made a Southwestern Sirloin Cheese Steak – sounds elegant right? It was actually in a Betty Crocker cookbook – think velveeta cheese dip over a steak basically. I couldn't complain though we all know how I love my cheese. But I also made glazed carrots.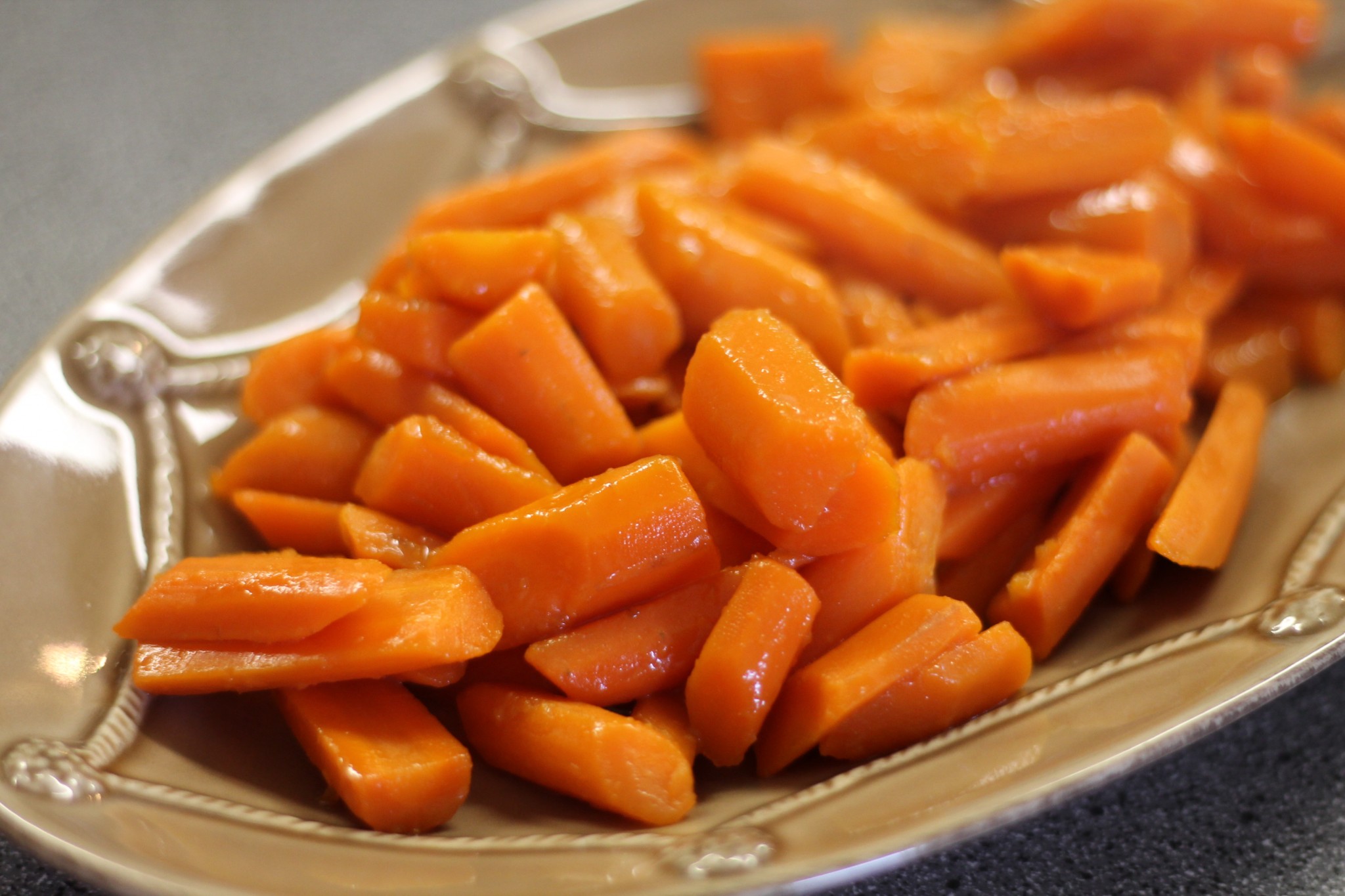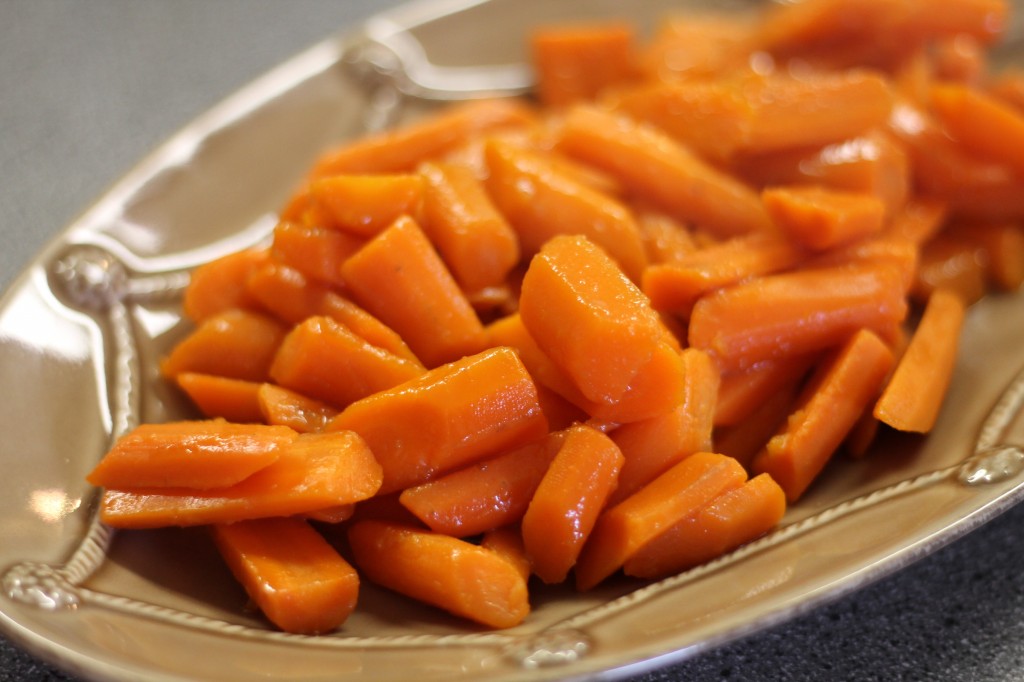 A couple of weeks ago I made this for the first time in about 8 years. Our friend Josh was over for our Wednesday night dinners. He was a little skeptical because he said he's had this in the past and it is way too sweet. That's why I cut back on the brown sugar a smidge and increased the salt by just a little.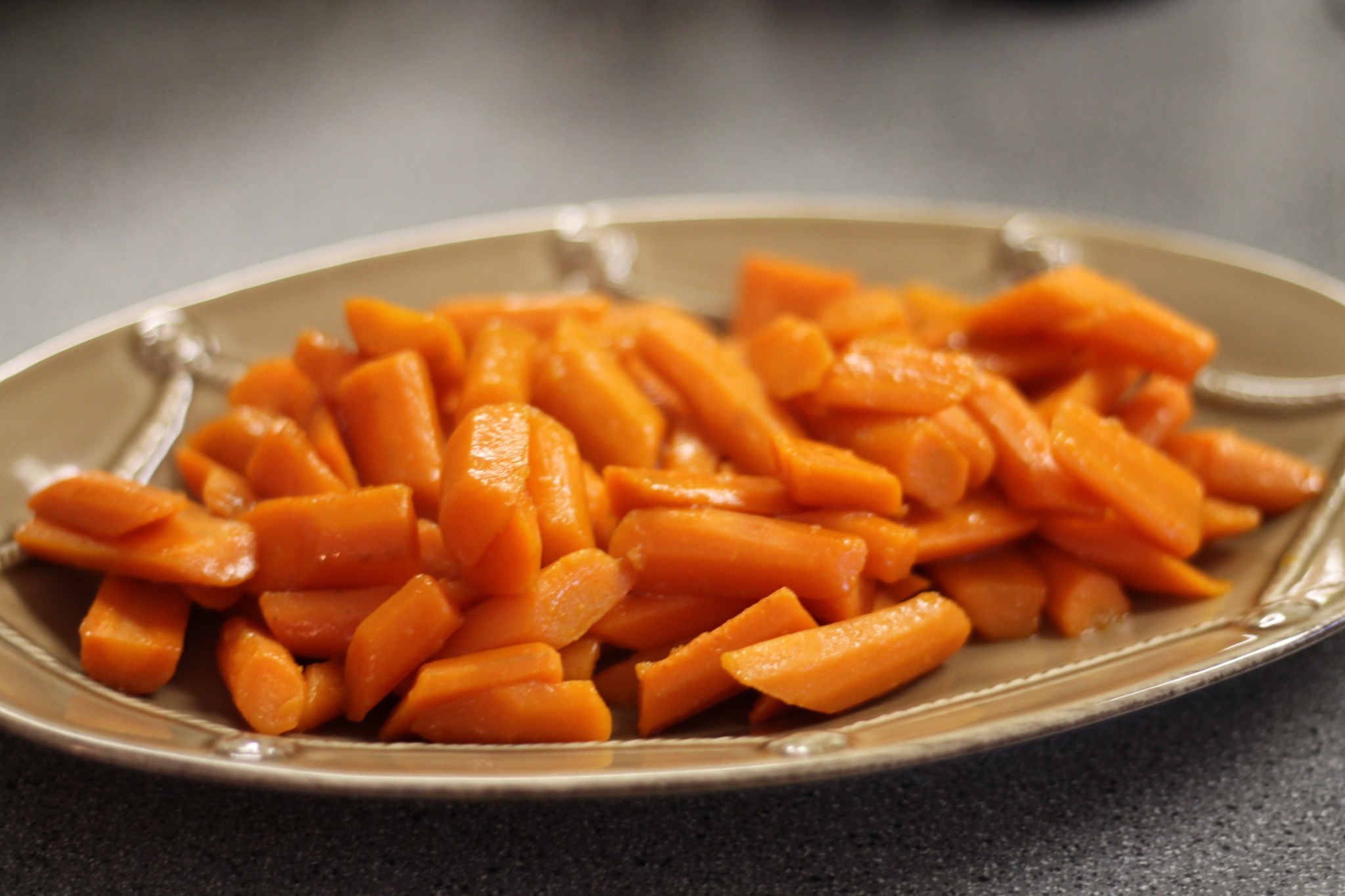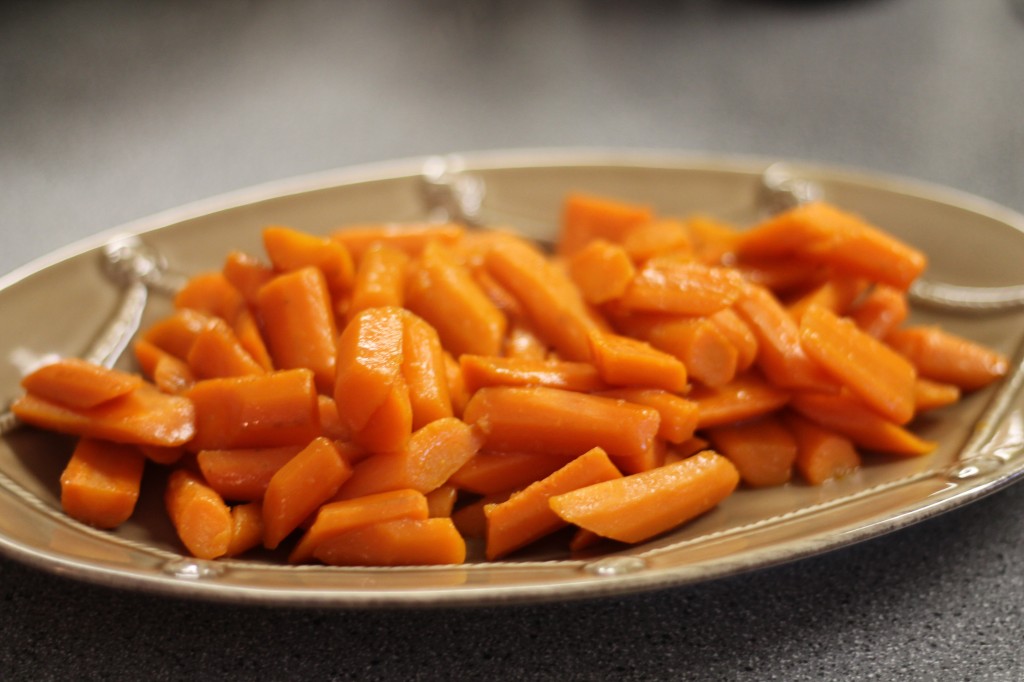 Like all the new pictures? This was the first meal I got to use my new Canon Rebel DSLR camera – pretty stoked! Now to learn more about food photography and Photoshop. Let the studying begin!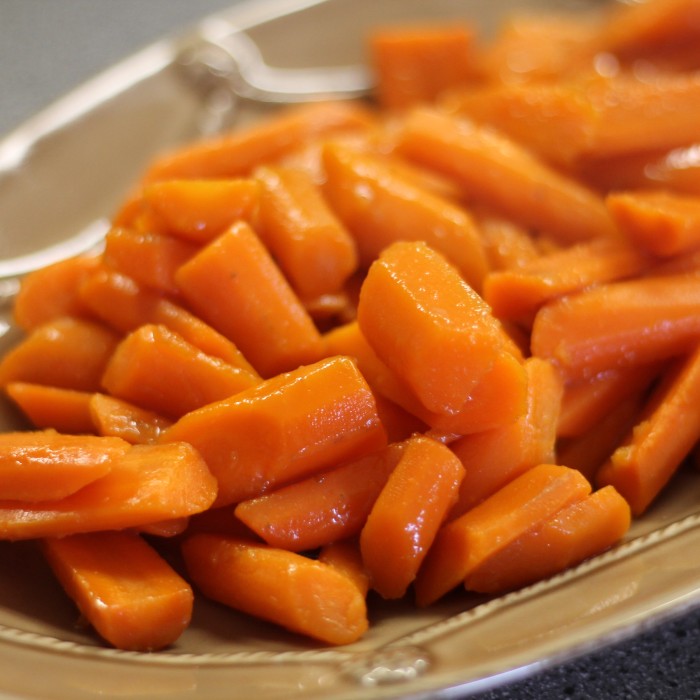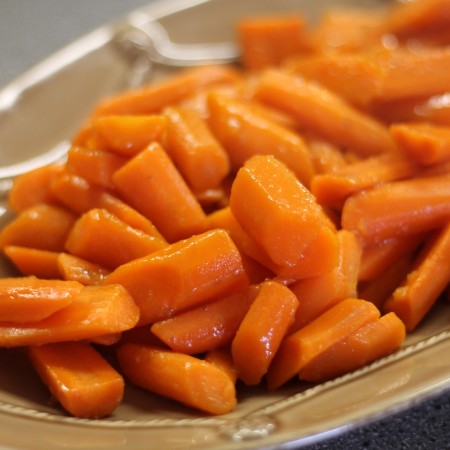 Recipe Card
love it? rate it!
Glazed Carrots
Ingredients
1

pound

of carrots

peeled

2

tablespoons

butter

1/4

cup

brown sugar

1 1/2

teaspoon

salt
Instructions
Cut carrots into bite size pieces.

Put carrots in saucepan. Add enough water to cover. Cover pan with lid and bring to a boil. Reduce heat and cook for 10-12 minutes or until tender.

While carrots are cooking, in a different saucepan melt butter. Stir in brown sugar and salt until it is dissolved. Remove from heat.

Add carrots to glaze and stir until they are fully coated.
did you make this recipe?
Make sure to follow on Pinterest @easyrecipesfromhome for more easy recipes!
Pictured with Cucumber Tomato Salad and Venison Roast