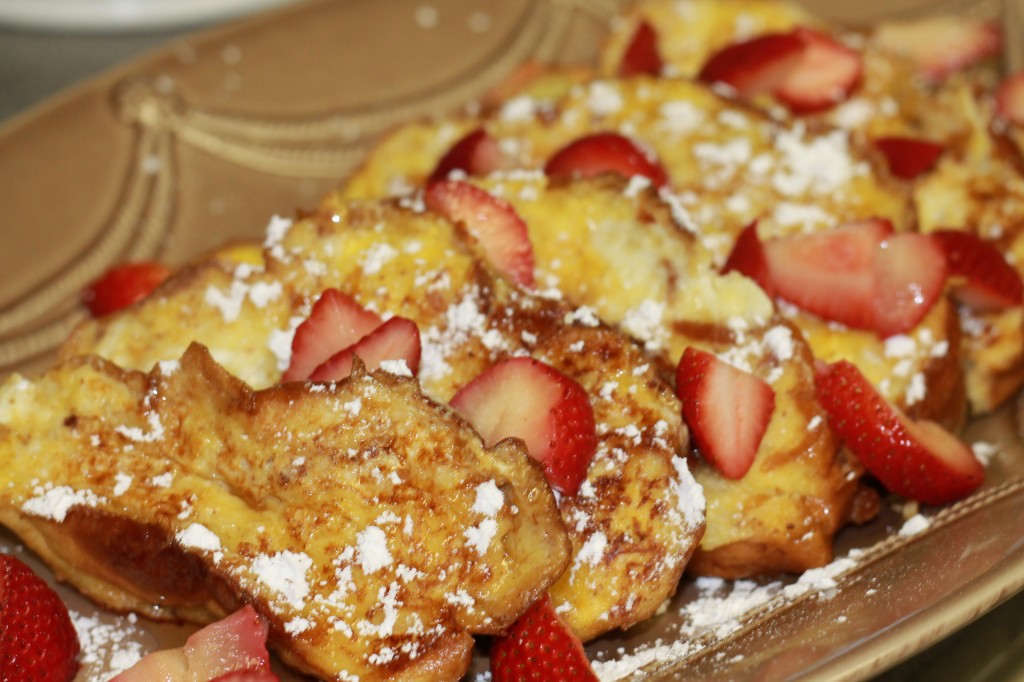 Now that the weather is warming up to like 15 degrees…oh my gosh did I just consider that warm? Wow that means I really need to get back to the south ASAP! I have already cozied up with a warm bow of soup, but it's now time to venture into other things I need to add to my recipe box like breakfast, slow cooker meals, and more healthy eating.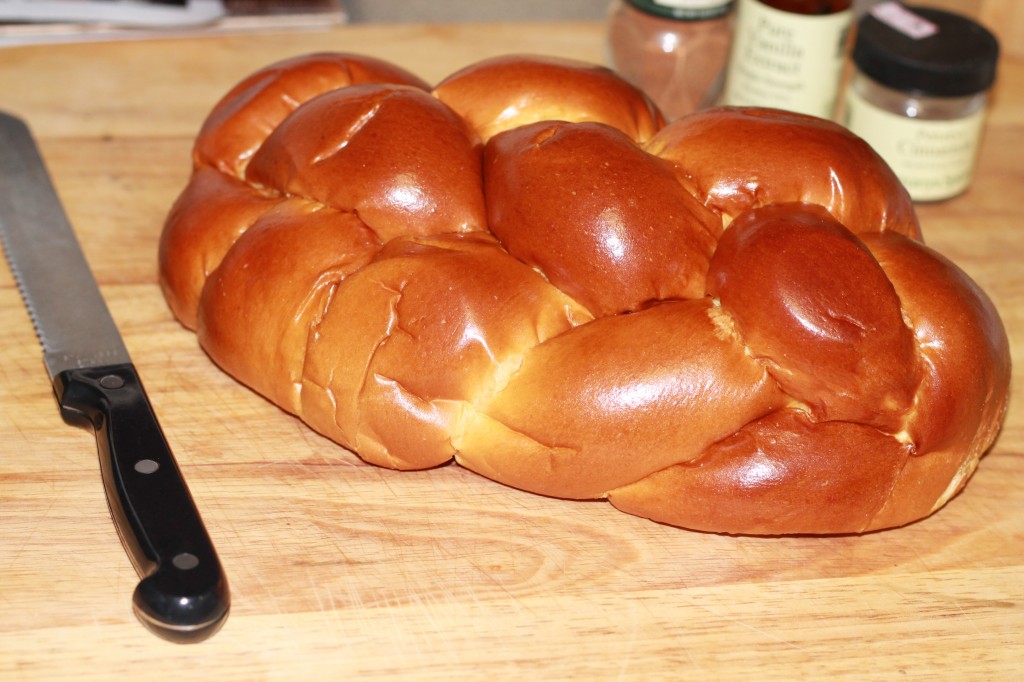 Growing up one of my favorite things to eat was cinnamon toast or muffins – mainly because it was a special treat to lick the bowl. But nowadays if it is a weekday I am habitual eater with my breakfast routine. I normally have my fiber cereal with fruit & some ground flax seed, or if it's the weekend I'll eat some kind of eggs, biscuits or bacon. Don't worry there is not a day without my chai tea. But lately I have had a craving for french toast. I am not sure why since I rarely crave it and have probably only had it a handful of times in my life – generally too sweet for me.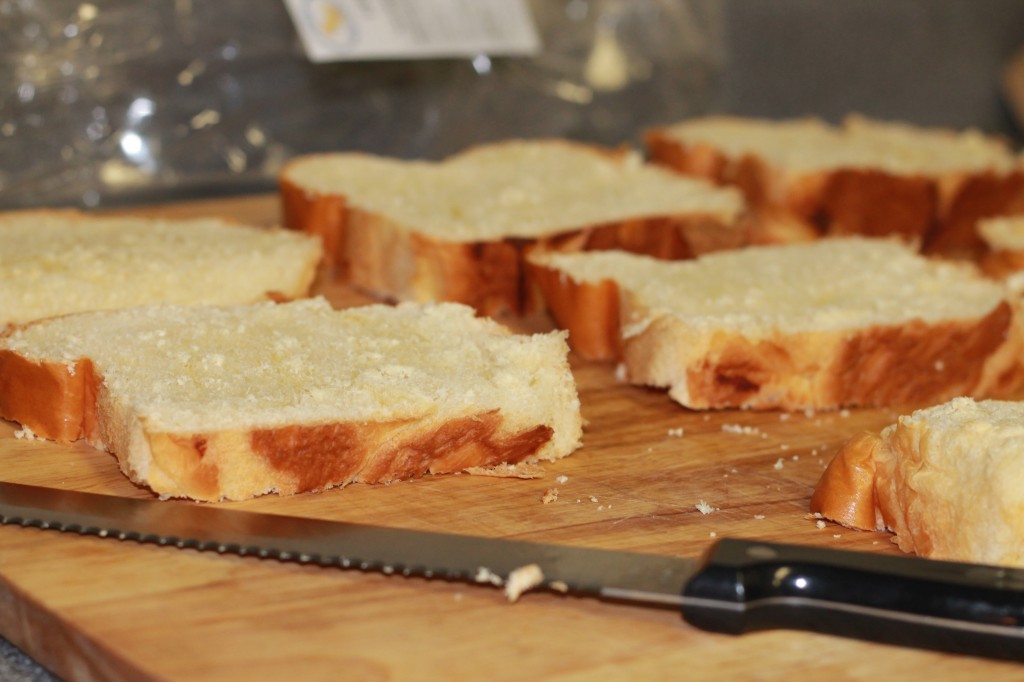 The more I thought about it, I realized I had never even actually made it. Who would have ever guessed that? I knew how to without even looking a recipe up but had never attempted it from scratch. So with a little beginner's luck and my mad skills (joking!) it turned out to be a hit or at least according to my taster tester who gobbled it down thought so. But this past weekend when the winter storm was about to hit I again succumbed to my craving for french toast, fired up my griddle, and thought it was about time for some more of this decadence.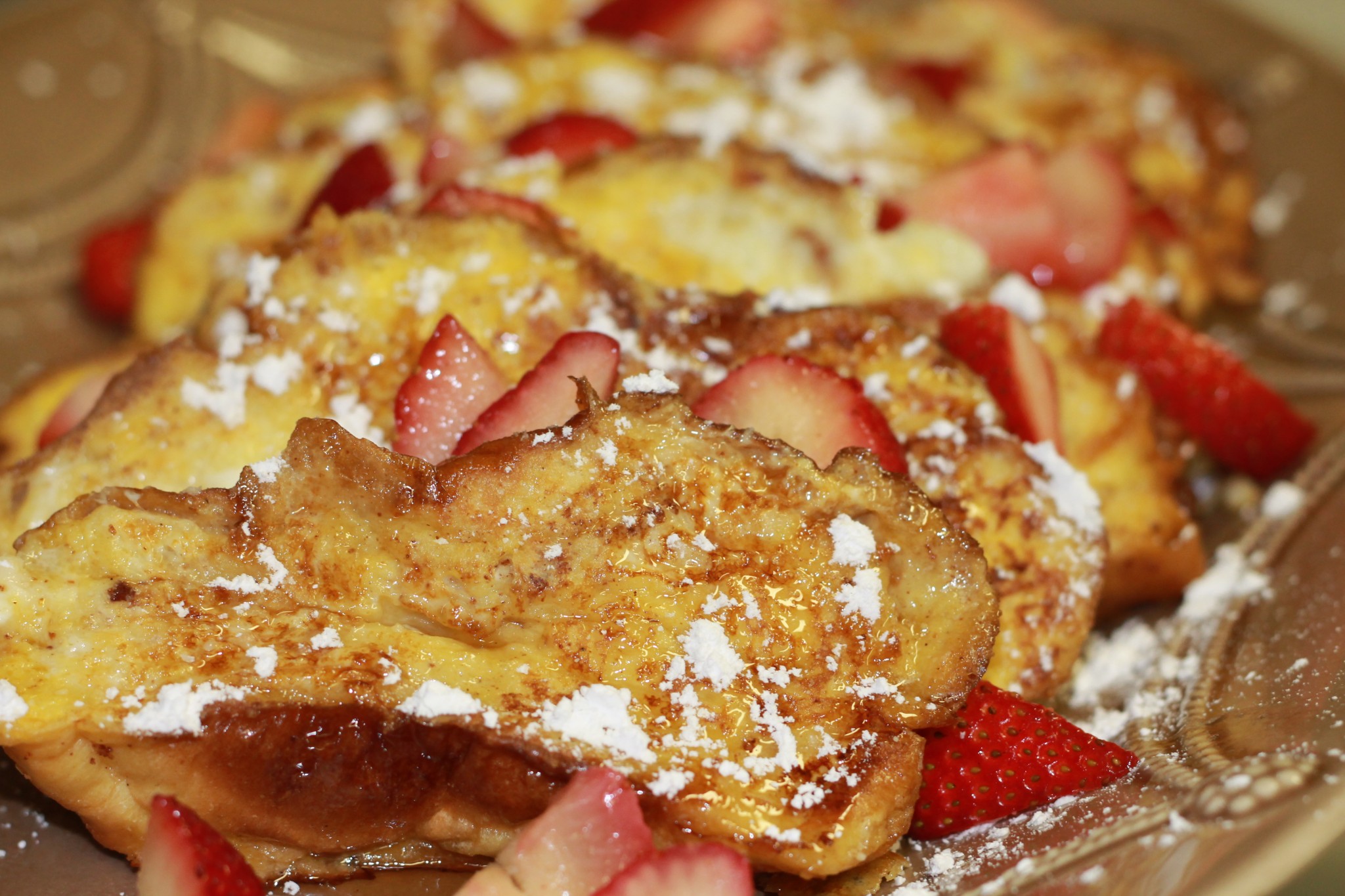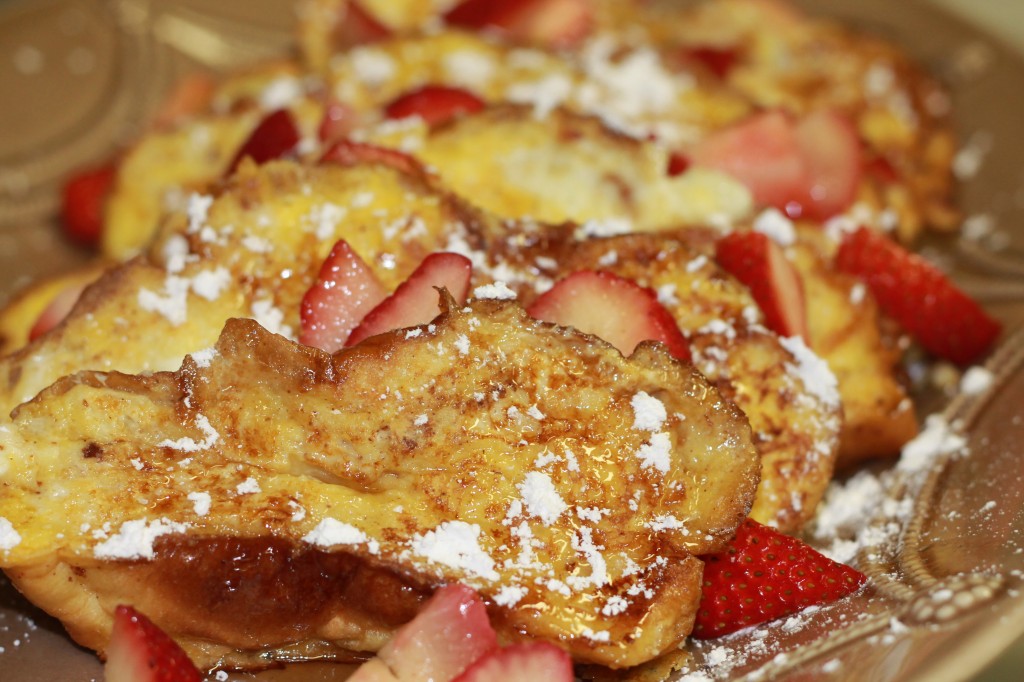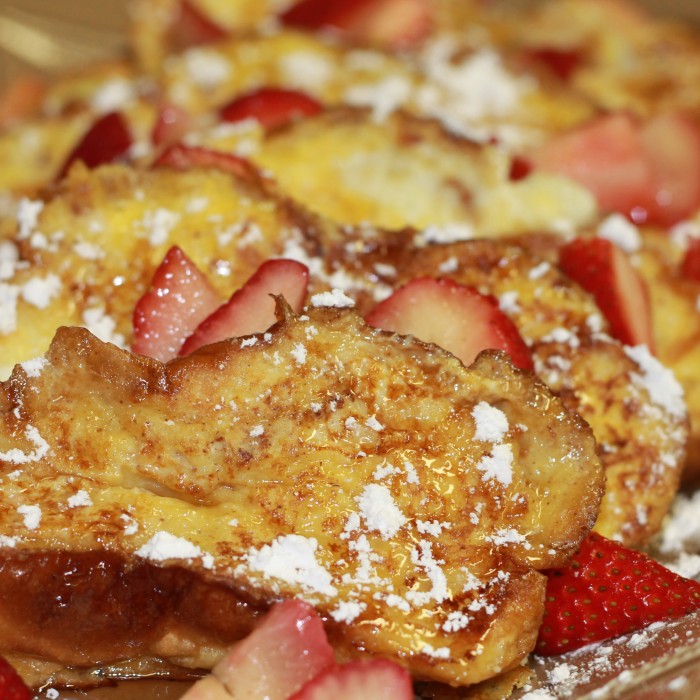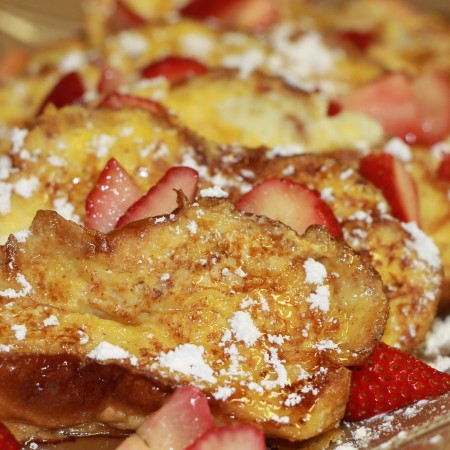 Recipe Card
love it? rate it!
French Toast
Ingredients
Loaf of challah bread

6

eggs

1/2

cup

heavy cream

3/4

cup

whole milk

1

teaspoon

vanilla

1

teaspoon

cinnamon

1/2

teaspoon

nutmeg

pinch

of Salt

Butter for frying

2-6 Tbsp.

Syrup to garnish

Powdered Sugar to garnish

Strawberries

thinly sliced to garnish
Instructions
Cut bread into 1-1 1/2" slices.

Whisk together eggs, cream, milk, vanilla, cinnamon, nutmeg and salt in a mixing bowl. Soak each slice of bread in the mixture for about 1 minute.

Heat griddle or skillet over medium heat and add butter (I start with about 2 Tbsp. and add more after each batch of toast).

Add the bread and fry. Cook for about 3-4 minutes on each side or until golden brown. Repeat until all slices are cooked (takes 2-3 batches).

Serve with your choice of syrup, powdered sugar and strawberries.
did you make this recipe?
Make sure to follow on Pinterest @easyrecipesfromhome for more easy recipes!