I can't believe the weekend is here already. I know these will be on the menu – Loaded Cheese Fries. This is John's new favorite concoction. Which is of course why I have increased my workout times even longer to work these babies off.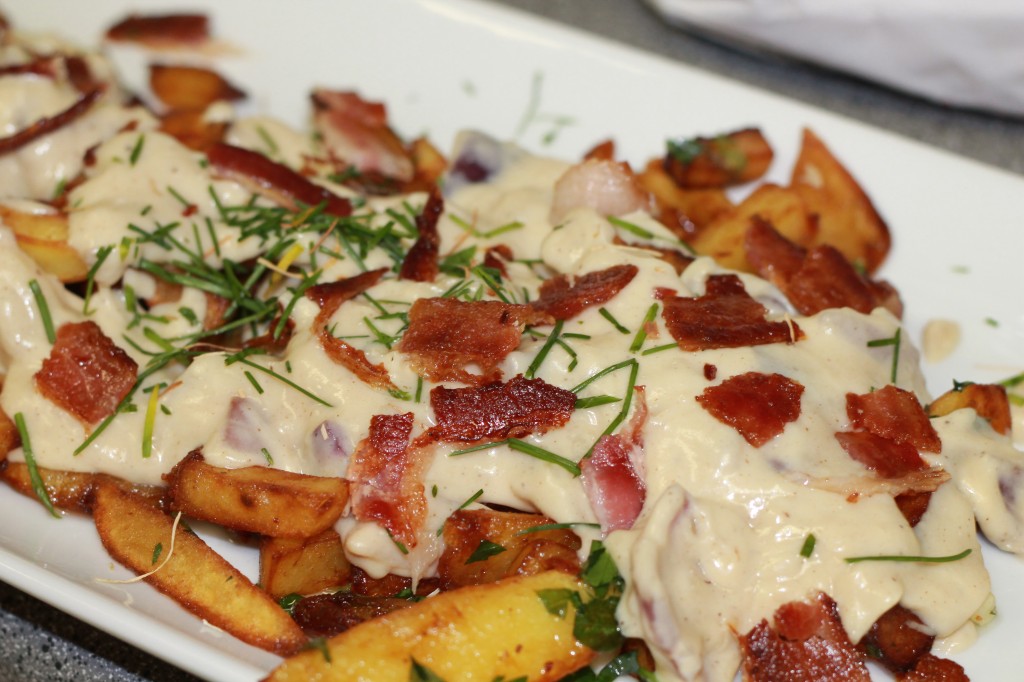 To balance it out maybe we will make this Whipped Ricotta and Arugula Salad again. Okay okay I know that this has a ton of cheese in it too. (Mama stop shaking your head I already know I eat too much cheese). Good news I lost all my baby weight already bad news this is not helping me lose what I like to call my "3 years of marriage weight". The dressing though is the best part of this salad it's like a pesto dressing without the cheese – it's a basil walnut vinaigrette.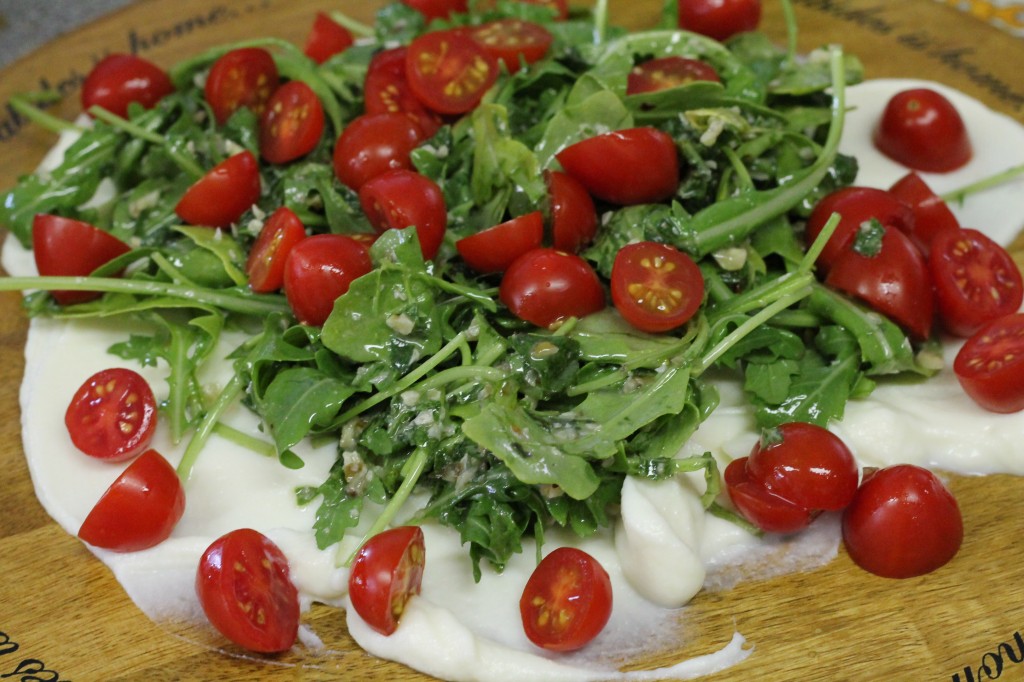 If you missed it earlier this week you need to go check out John's favorite pizza recipe of mine.
In baby news – I officially put away all of John Grayson's newborn and most of his 0-3 months clothes. I can't believe how big he is getting. He turns 3 months old next Tuesday! He is starting to roll over which is crazy!! He only does it in his crib though which of course as a mom makes me check the monitor quite a few times during the night.
And if this picture looks like I am pinching his cheeks it's because I am. He laughed for the first time this week when I was doing this. It was precious. So many firsts happening around here it's crazy.
I found a blog – non food related for once and wow it speaks to me.
We are in the countdown of when we move home!! 4 months – I cannot believe it! I can have this soup weekly again now along with my Volcano roll!
Lately I have been praying, specifically giving thanks about all the blessings God has given me. And yesterday I thought about all the wonderful friends I have made via blogging. On Twitter there is this thing called #ff (Follow Friday) and I wanted to give a shout out to some my favorite food bloggers. Without them I might go crazy – between trying to work from home, keep up a blog, keep up a house, oh yea and being a mom and a wife!
First, I cannot stop eating this Sweet Onion Galette my girl Christine made. Luckily I have a husband to stop me from eating the whole thing in one sitting. But this girl gets me. I mean between our love for cheese & wine and sometimes just crazy ramblings – she's pretty awesome.
Then there is Sophia who helped me design my new badge for my 5 Ingredient Fix Series. I love her love for beer and healthy eating balance and of course we commiserate often about how we want to take blogging to the next level.
Also Jessica who just redesigned her site, just got engaged and oh and did I mention she also just finished up law school..how does she do it?! This girl saves me with my twenty million technology questions – trust me that is no exaggeration.
And last my new friend Joanne – talk about a girl who could possibly convince me to become a vegetarian. Okay okay that might be a little over the top we all know my husband is a hunting fiend – but her recipes will make your mouth water. And she has a series called Wednesday Coffee talk that makes me feel like we are sitting at a coffee shop enjoying an espresso which I really need right now since I am a little sleep deprived.
Happy Weekend Yall!