I got this brilliant idea while flying on the plane recently – for some reason a lot of brainstorming happens here. I was inspired by a new board I created on Pinterest called Kitchen Help. This for me is a quick reference to things like what is in season, what's a quick substitute, and a slew of other kitchen tips. So I thought why do not do a monthly series based off of some of the things I have learned in the kitchen?!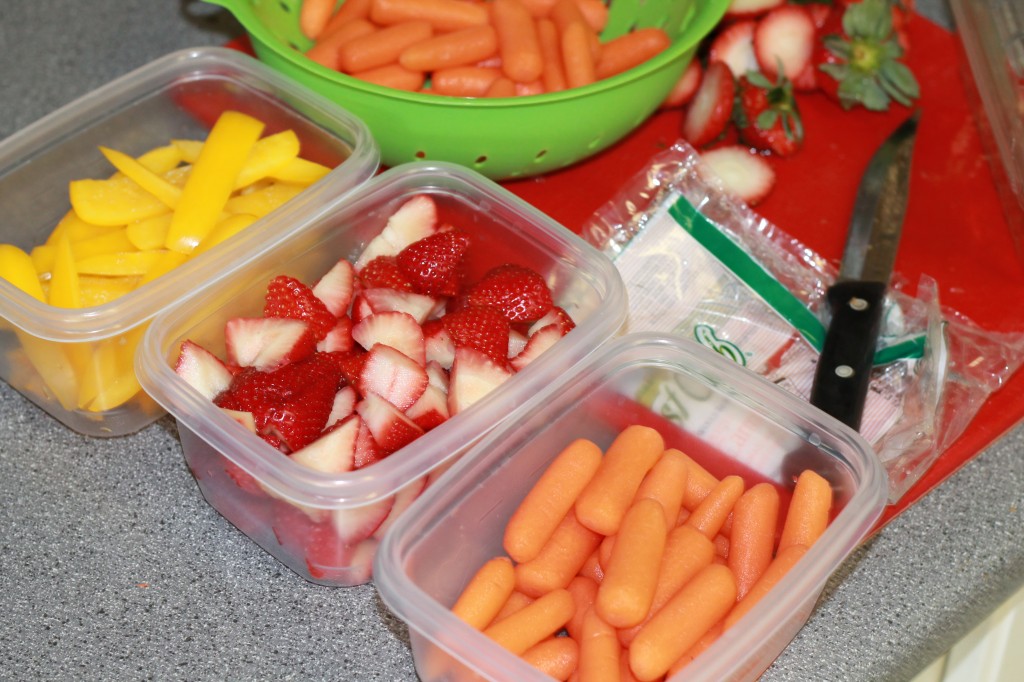 One of the things I have finally mastered is eating my fruits and veggies. Thank you baby John Grayson for getting Mama back into eating and snacking healthy.
One of the ways I do this now is to take 5 minutes after you unload the groceries and prepare your produce for the week. Johnny from The Blueberry Bison also agrees with me – go ahead and take it out of the plastic bags because sometimes it can allow too much moisture to accumulate.
I will wash all my blueberries and strawberries ahead of time and have them cut up so I can grab them quickly for yogurt or cereal. My friend Jessica from Jessiker Bakes even suggests adding a little water + vinegar to the berries which helps kill the bacteria and keep them fresher.
I will also wash and cut up carrots or a bell pepper to easily grab for some hummus instead of my go to chips. And sometimes if I know I am going to cook with an onion or another veggie later that week go ahead and chop it. This will save you so much time later on, and you are more likely to use it and eat it since the prep work is already done.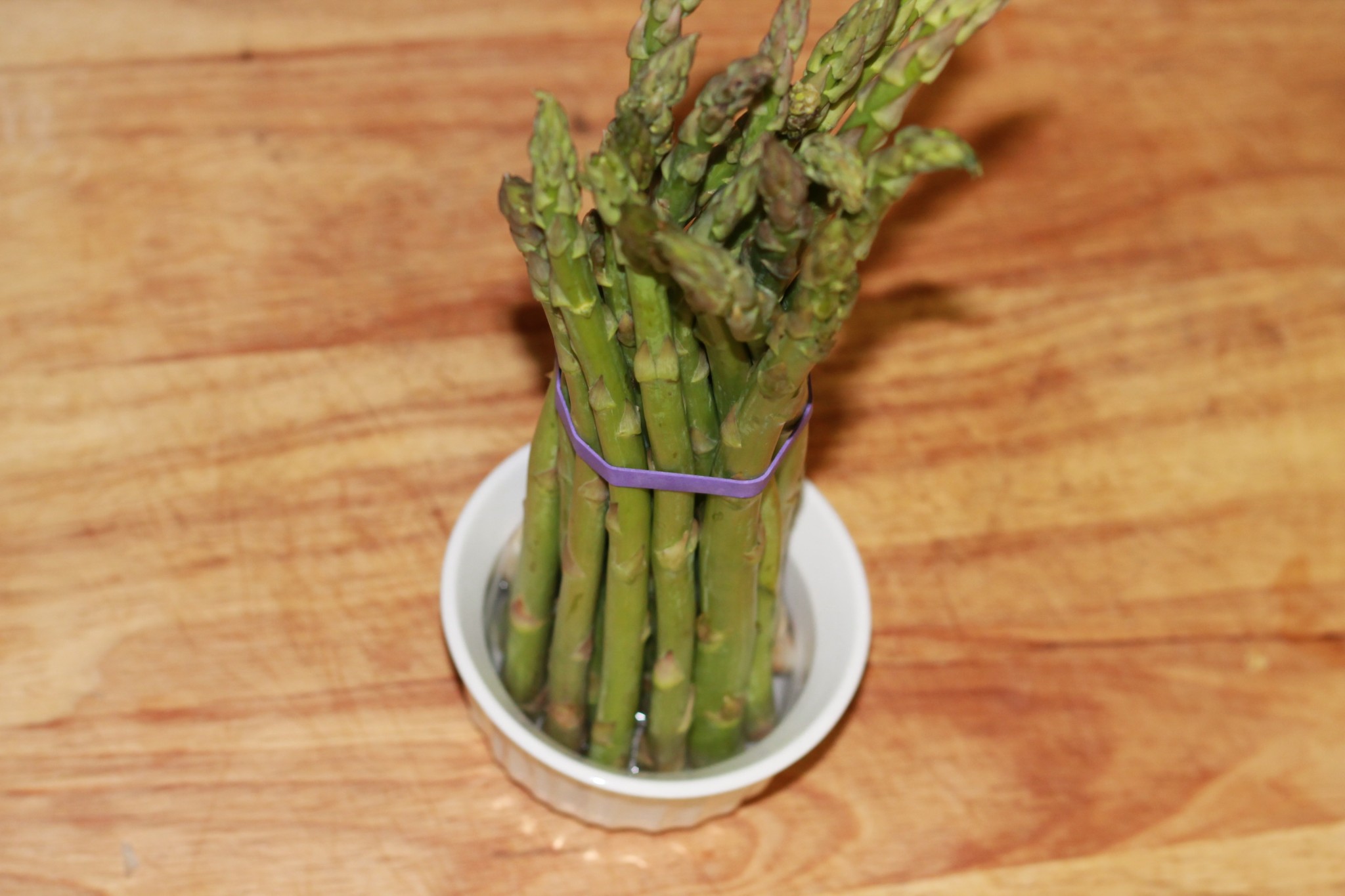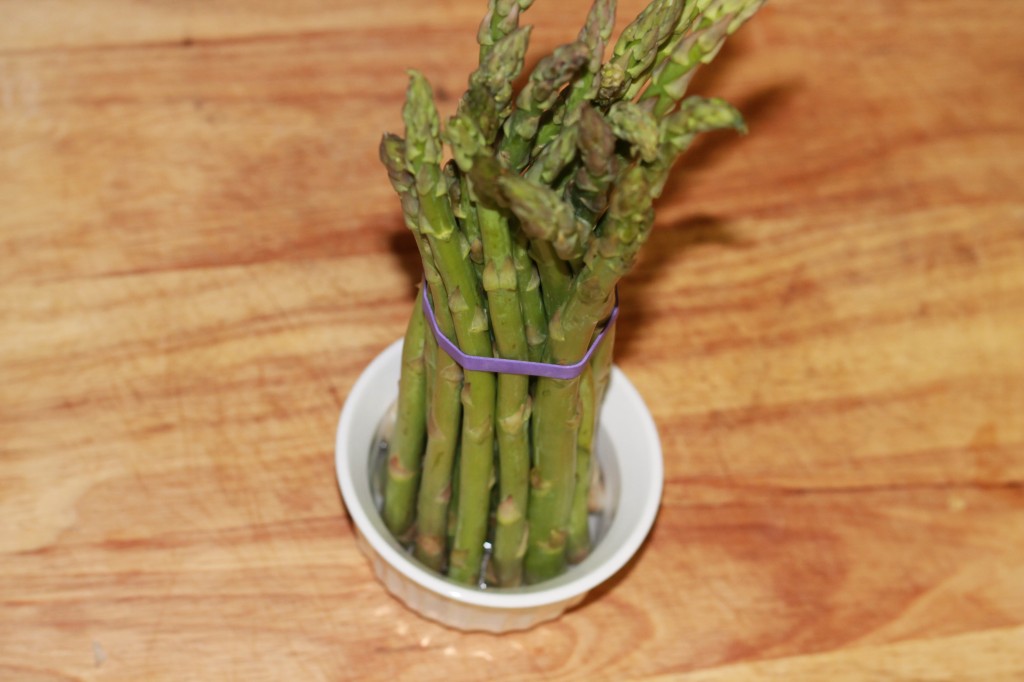 Fill the bottom of a small ramekin or bowl with about 1/2 inch of water and place the asparagus in it standing up. Jessica from The Blueberry Bison also suggests this but doing it with your fresh herbs like parsley, cilantro or basil. This will keep them cool and damp like in the grocery store.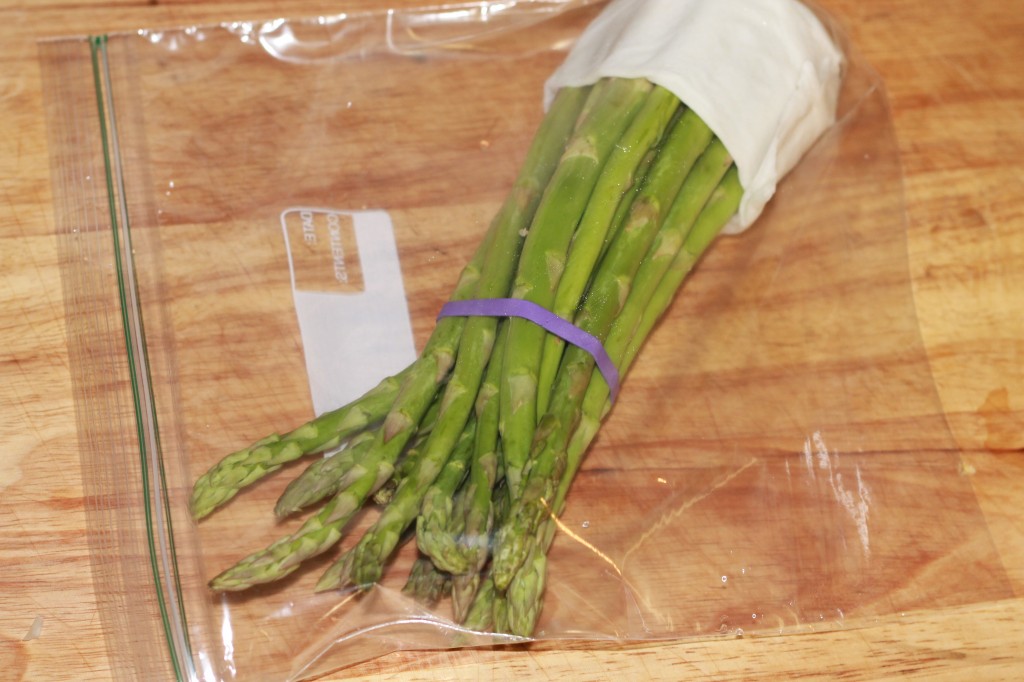 Or dampen a paper towel and wrap it around the bottom of the asparagus stalks and place inside a Ziploc bag. Sophia from NY Foodgasm uses a paper towel in a bag to grab excess moisture from lettuce.
What are some of the things you do to keep your produce fresh?
Menu of the Week
Crepes with Roasted Vegetables and Goat Cheese Applewood Smoked Pheasant over Wild Rice with Asparagus and Tomatoes Quail with Ratatouille Dessert:
Lemon Basil Olive Oil Cake