There is no better combination than roasted red pepper hummus served with some fresh veggies or pita chips.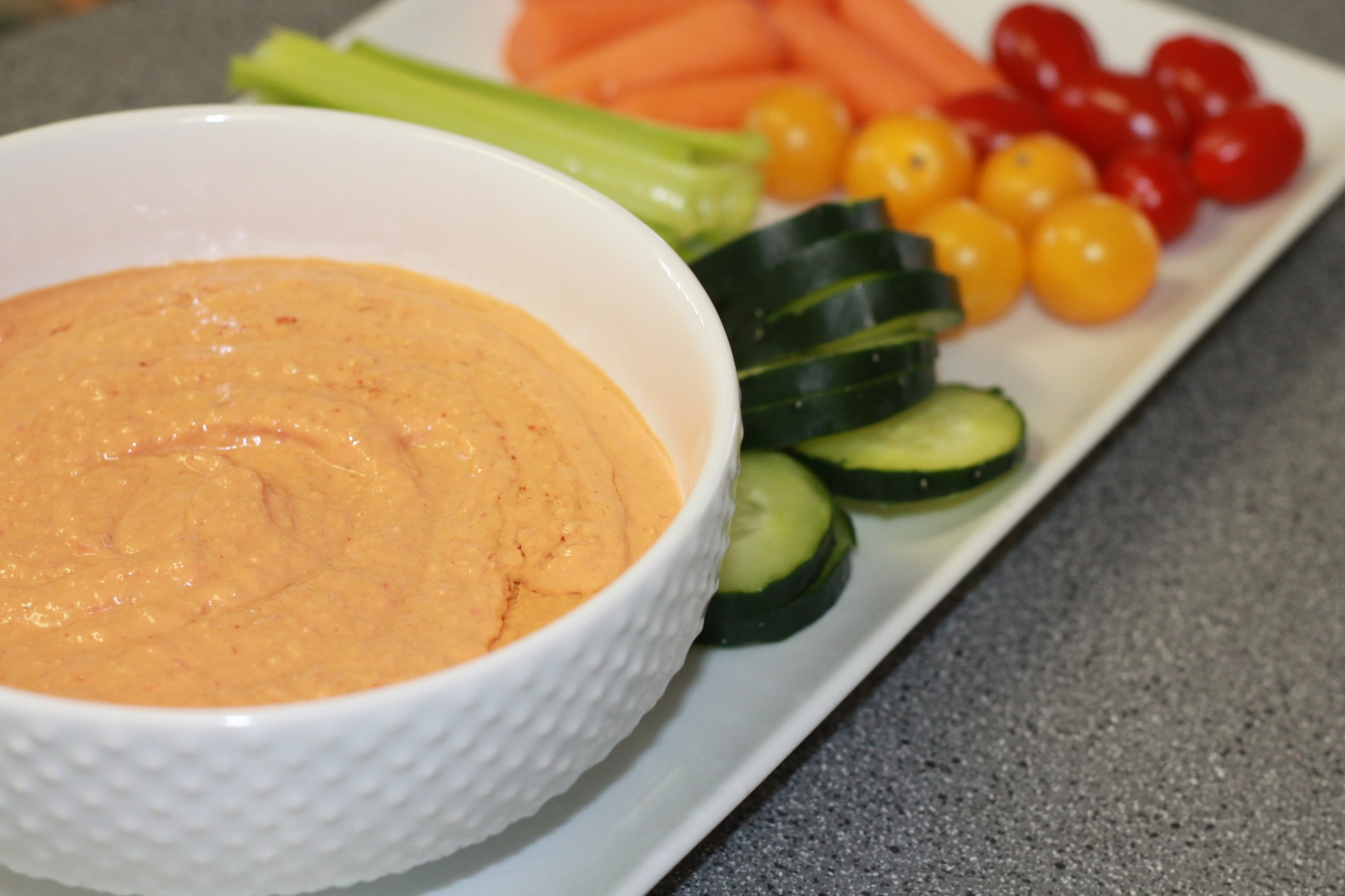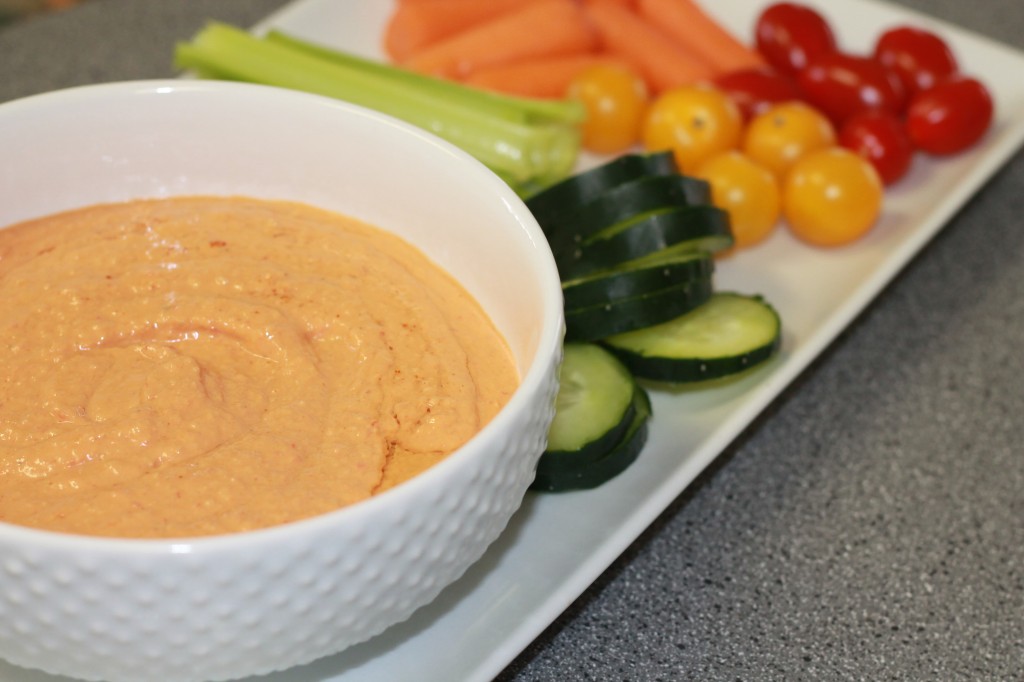 But before I get to this creamy hummus I want to mention that spring cleaning has officially happened at our house. I think the only reason it did happen (especially since I am 34 weeks pregnant) is because John went out of town hunting for a few days so I could take my time. AKA I watch a tv show and on the commercial breaks I do a chore.
And boy did I feel quite refreshed with a clean house!
And then it rained. Most of the time I love rain – but when you have 3 dogs who have to be let out in the rain in a muddy backyard and then back into a house with clean kitchen floors I do not like the rain.
Hosea always walks on the towels placed down so his muddy paws do not get everywhere. I cannot say the same for the boykins. I think they use their super powers to avoid those towels at all costs. But surprisingly I won the vicotry over the dogs and rain (mainly because I laid about 20 towels down over all the nicely cleaned floors).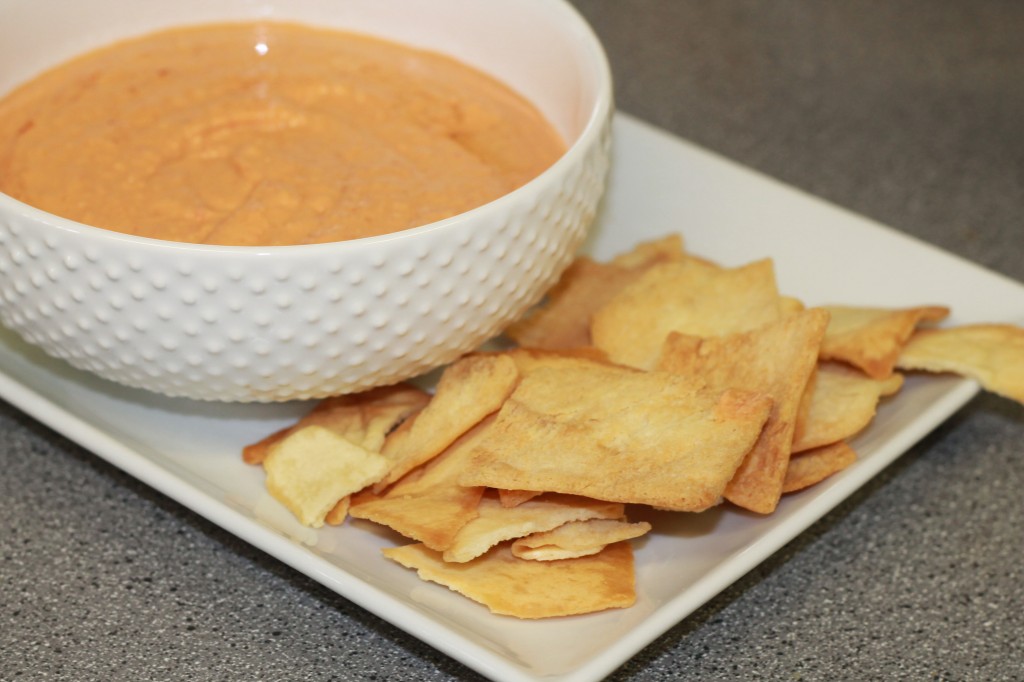 Oh did I say I was going to talk about this hummus? Well yes I did.
During pregnancy my craving for it went a little overboard. And a specific kind too – Sabra's Roasted Red Pepper Hummus. I am talking about having a whole wheat pita with hummus, turkey, cheese, and kale sandwich every day for lunch kind of craving.
After going through quite a few containers & spending a little too much on hummus I decided it was time to start making my own. I actually tried it out for the first time on my coworkers at our Super Bowl Party and they were all impressed.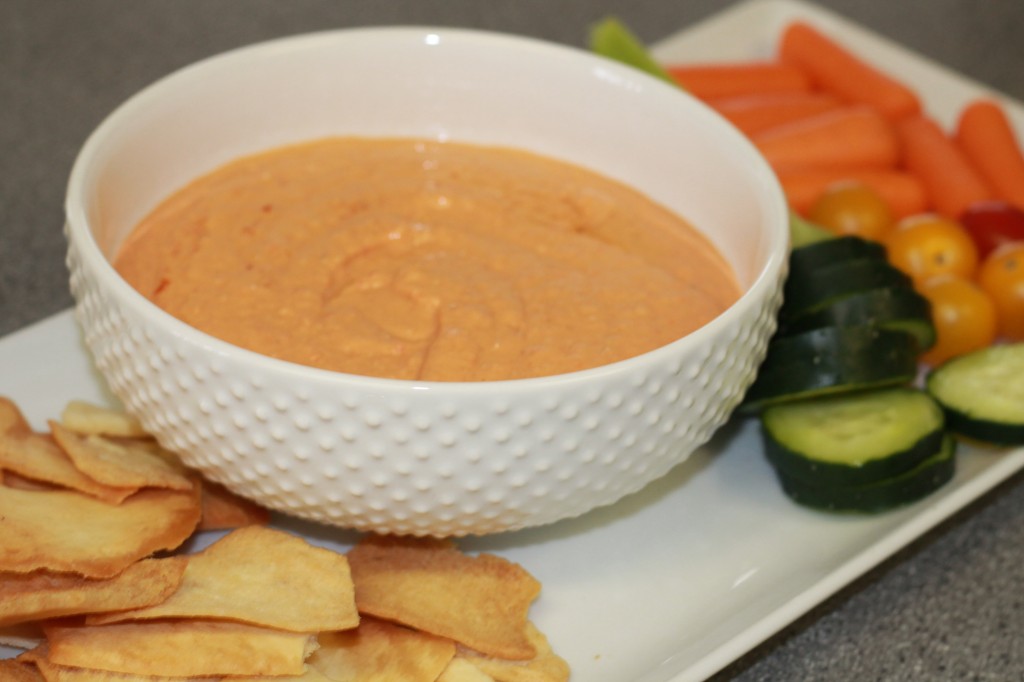 I decided I will probably make it from scratch from now on since it's super quick & easy and I always have all the ingredients on hand with the exception of chickpeas.
What's your favorite kind of hummus? I saw one recently for a roasted beet hummus that I bet would be good!
Menu of the Week
Glazed Ham with Twice Baked Potato Casserole
Turkey & Soba Noodle Stir Fry
French Onion Grilled Cheese & Mixed Green Salad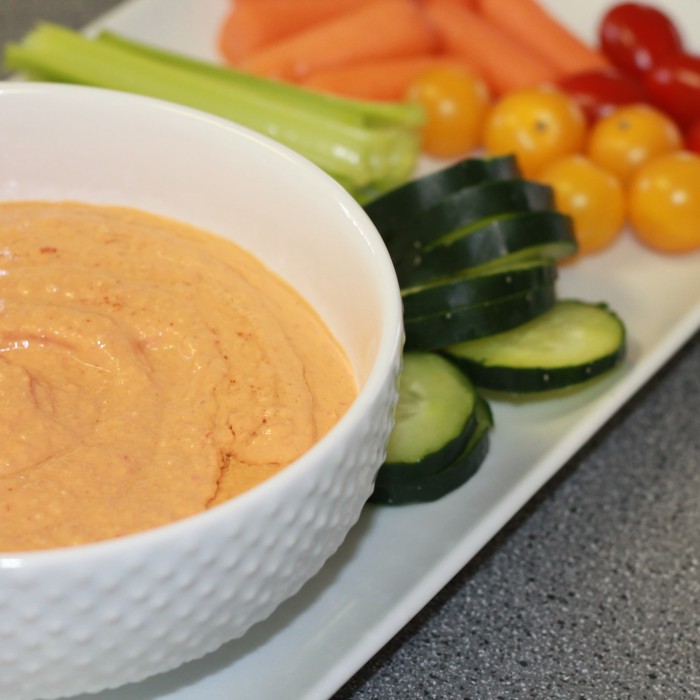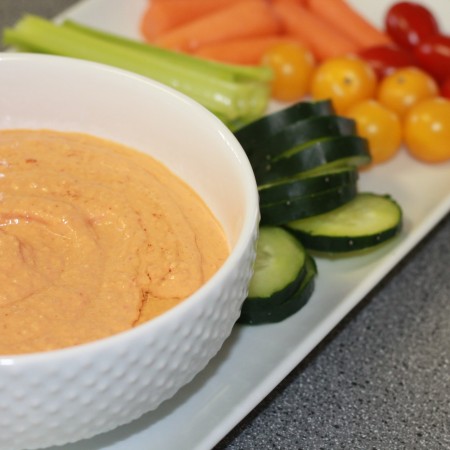 Recipe Card
love it? rate it!
Roasted Red Pepper Hummus
Ingredients
1 - 12

fl. oz. jar roasted red peppers

1

can

15 oz. chickpeas, rinsed and drained

1/3

cup

tahini paste

3

tablespoons

olive oil

2

tablespoons

lemon juice

1/2

teaspoon

salt

1/8

cup

reserved juice from the jar of roasted red peppers

Paprika

optional
Instructions
Combine first 6 ingredients in food processor. Pulse

While pulsing add in the juice from bell peppers.

Pour into bowl and mix in a few dashes of paprika for additional seasoning if desired.
did you make this recipe?
Make sure to follow on Pinterest @easyrecipesfromhome for more easy recipes!