The old classic twice baked potatoes have been turned into a comforting casserole just in time for fall.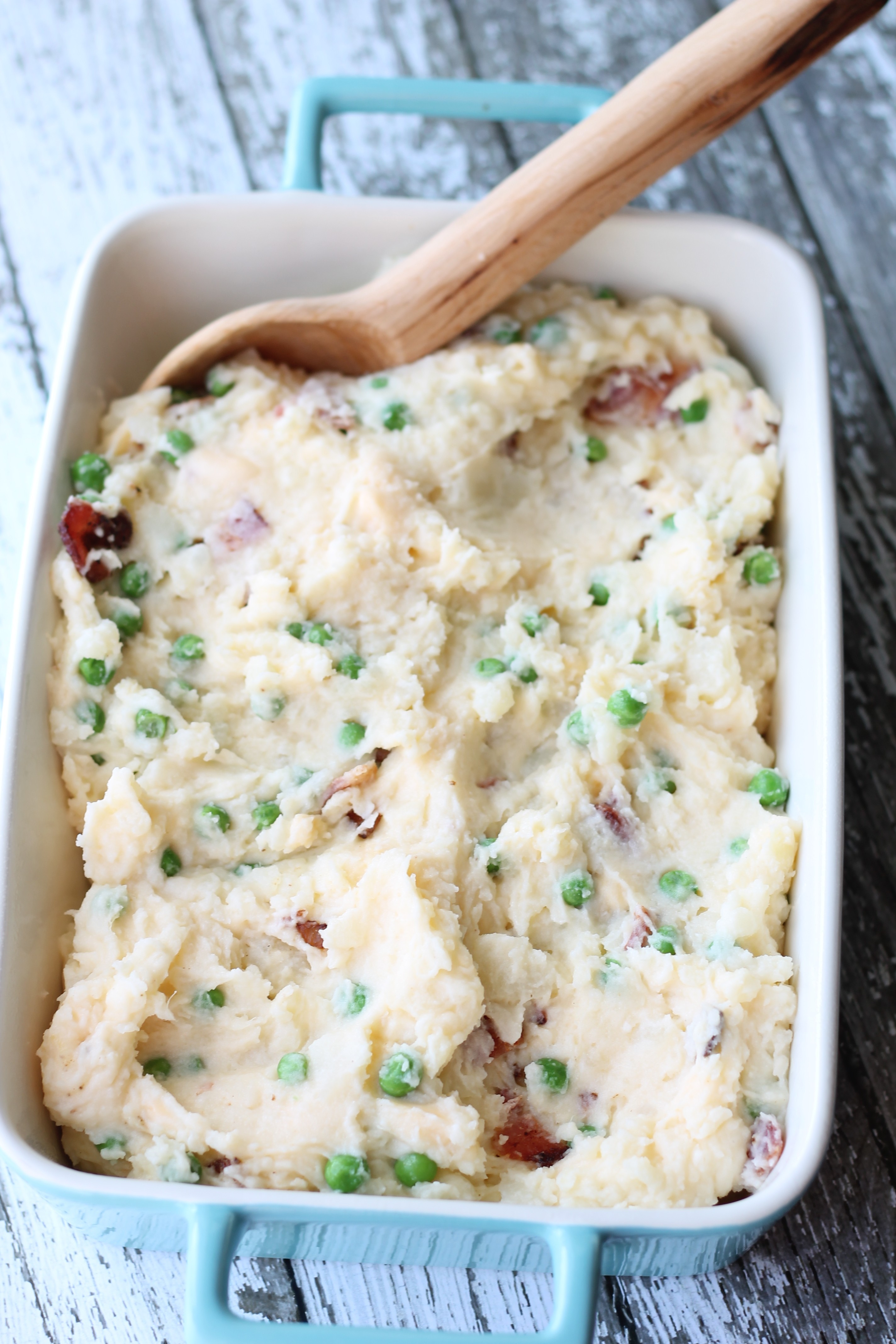 First off we are in the final countdown (tune the music that is playing for this song in my head)…that is of sweet Amelia May's debut – 2 weeks from today! So I have been running around like a mad woman trying to get 80 million things done. Thanks to Mama for all of her help with this too!
Second, last week I kickstarted college football by sharing this amazing dip recipe from Food Network chef Kristin Sollenne's new book Domestic Chic: A Fashionably Fabulous Guide for Cooking and Entertaining. Sadly the giveaway part is closed but you will want to make this dip for all the games this Saturday (or Sunday/Monday for all you NFL fans).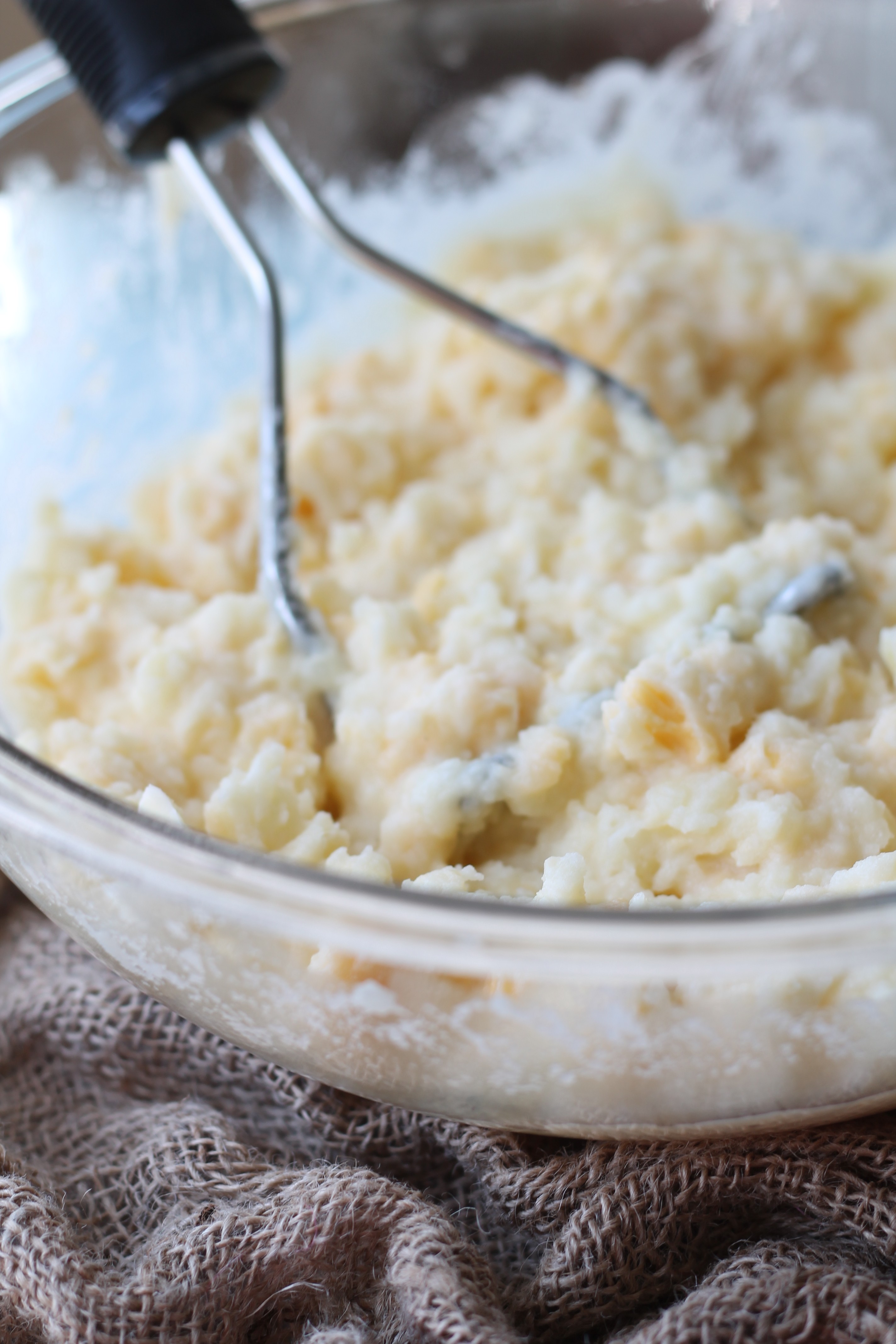 But let's get down to business. This Twice Baked Potato Casserole recipe has been the top request lately when we have friends over for dinner. And trust me John and I didn't burn out on it either if that gives you an idea of how good it is.
My two favorite childhood foods that my mama used to make were her meatloaf and her twice baked potatoes. And you know according to John there is no better food combination than meat and potatoes.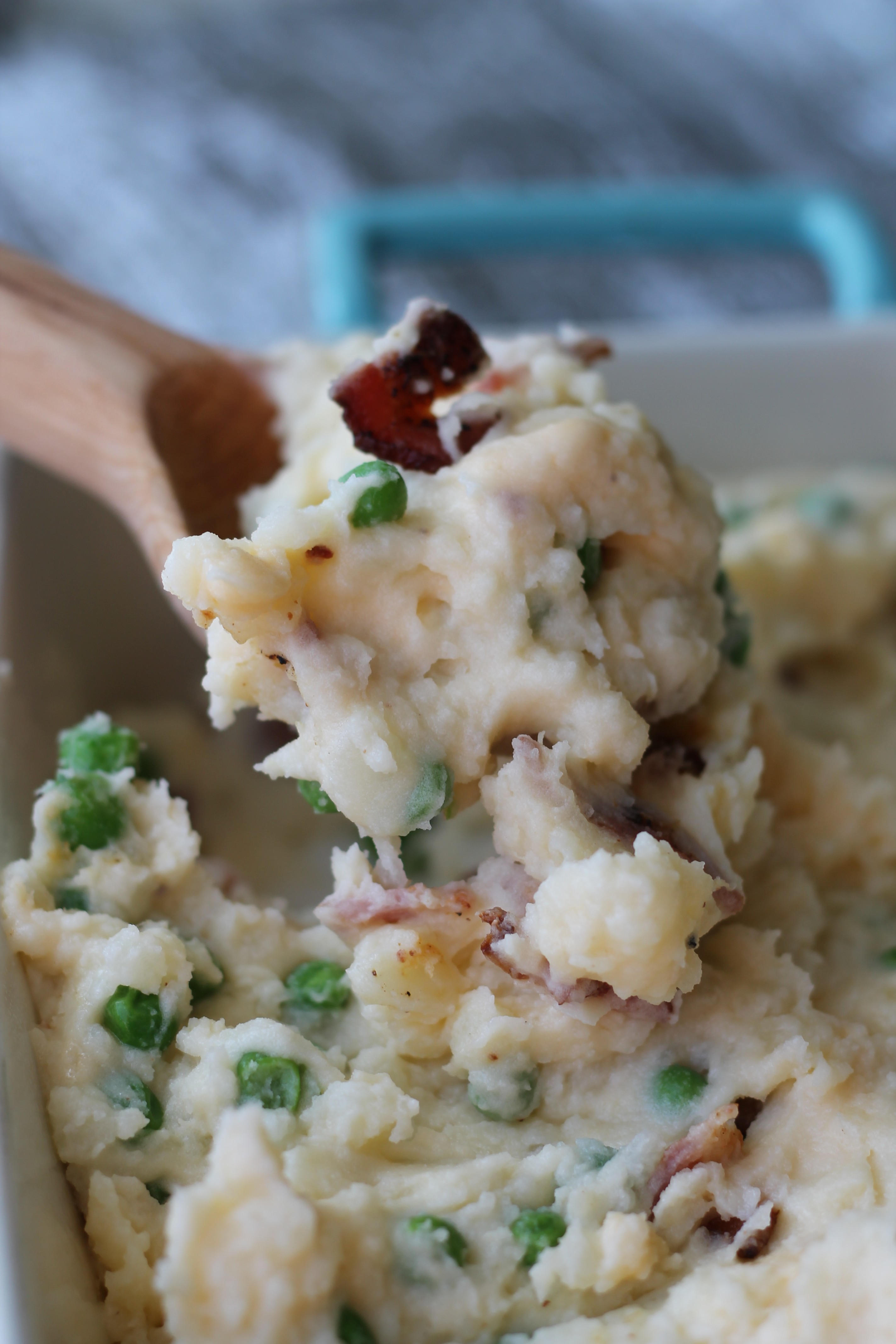 But to be honest most of the time when I would make the potatoes the skins would break easily. And yes I have tried many of the tricks to keep them intact, but I eventually gave up. Want to know why? Because I thought what would be easier than baking the potatoes, scooping the insides out and mashing them with all the other ingredients into a casserole dish?
And voila by deciding to forgo the traditional recipe steps I wound up with a creamy and indulgent dish!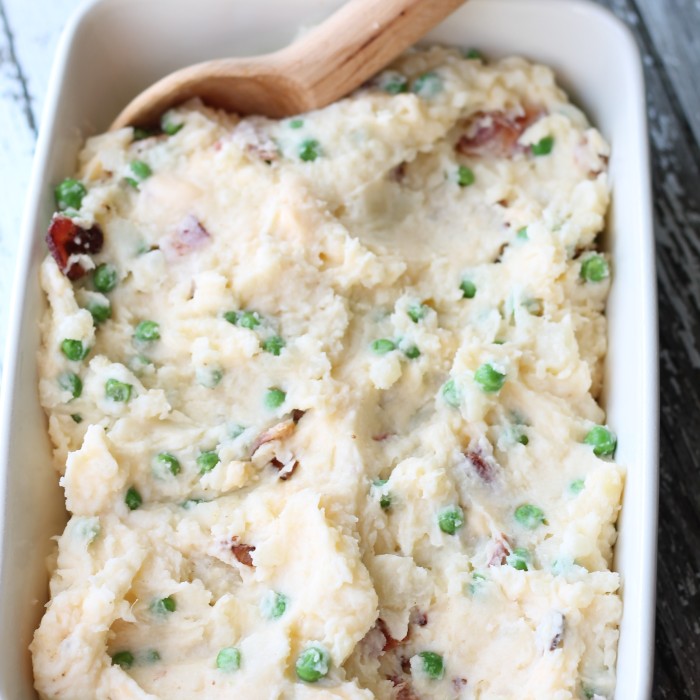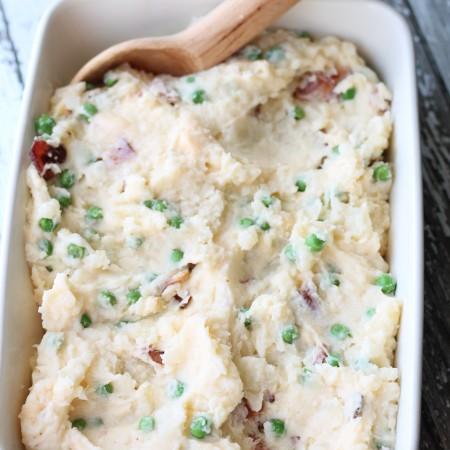 Recipe Card
love it? rate it!
Twice Baked Potato Casserole
Ingredients
4

russet potatoes

1

stick unsalted butter

cut into pieces

3/4

cup

whole milk

2

cup

American cheese

shredded

3/4

cup

peas

4

slices

of bacon

cooked and then roughly chopped into bite size pieces
Instructions
Preheat oven to 375 degrees.

Bake the 4 potatoes for 1 hour.

Remove and allow to cool for about 10 minutes. Then reduce oven to 350 degrees.

Cut the potatoes in half lengthwise and scoop out the insides into a large bowl. (If they are still too warm use an oven mitt to handle).

Add in butter, milk, and cheese. Mash and stir until all is fully melted.

Gently add in the peas and bacon - stir to combine.

Add the potato mixture to a pregreased large casserole dish.

Bake for 15 minutes. Serve immediately.
did you make this recipe?
Make sure to follow on Pinterest @easyrecipesfromhome for more easy recipes!