Blog world meet our lemon tree. Lemon tree meet all of my friends and family. Obviously ours is the one on the left.
A couple years ago Laura (John's older sister) and I got to venture to Arizona to watch our Auburn Tigers win the National Championship. Around every corner we saw an abundance of these.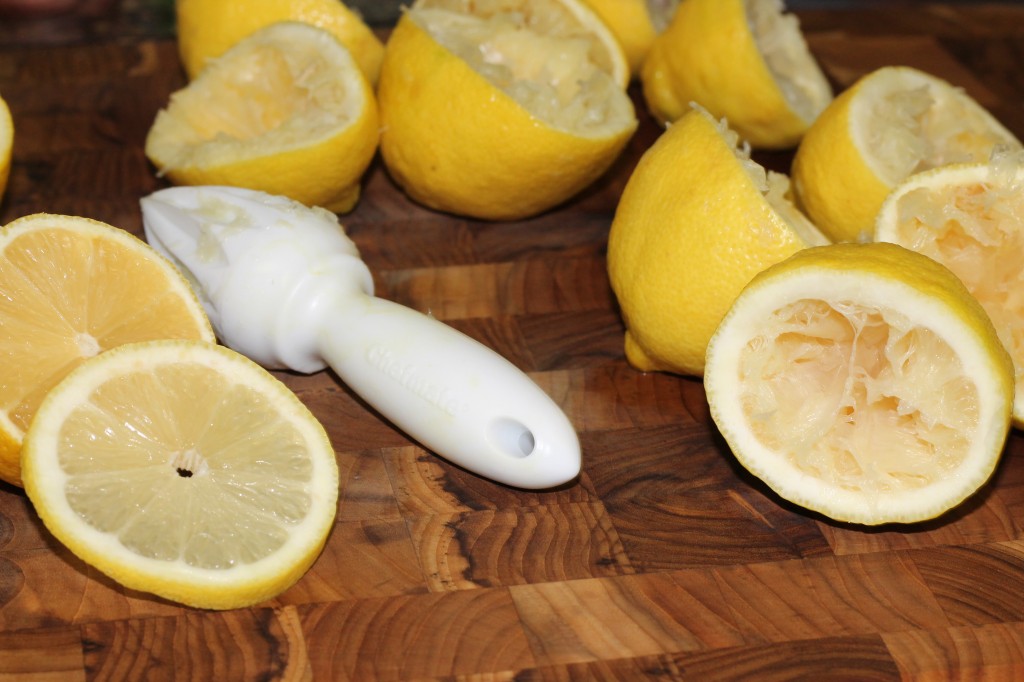 Photos updated August 2014
Aren't they beautiful? So when I came home I got a little obsessed with wanting some kind of orange/lemon/lime tree. Just something! So a little later on my sweet mother in law bought me a lemon tree. Sadly the nursery she bought it from had left them outside when Alabama had a cold spell so it came to me looking like a Charlie Brown tree. Unfortunately, she had already bought it and all the other ones looked just like it. But since I knew what my gardening skills (or I should say lack there of at that point) were I knew there was only room for improvement/growth. And boy did it grow.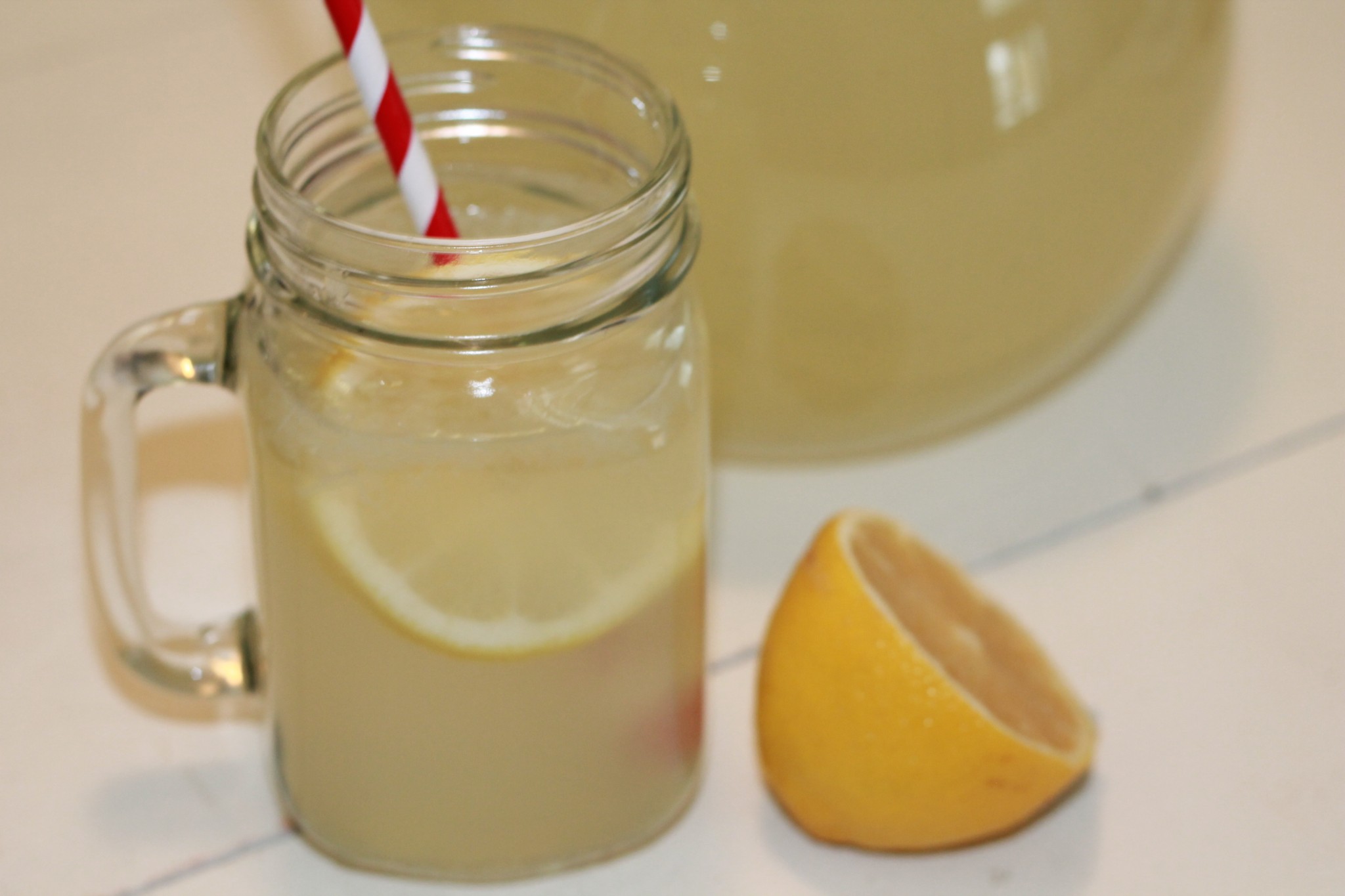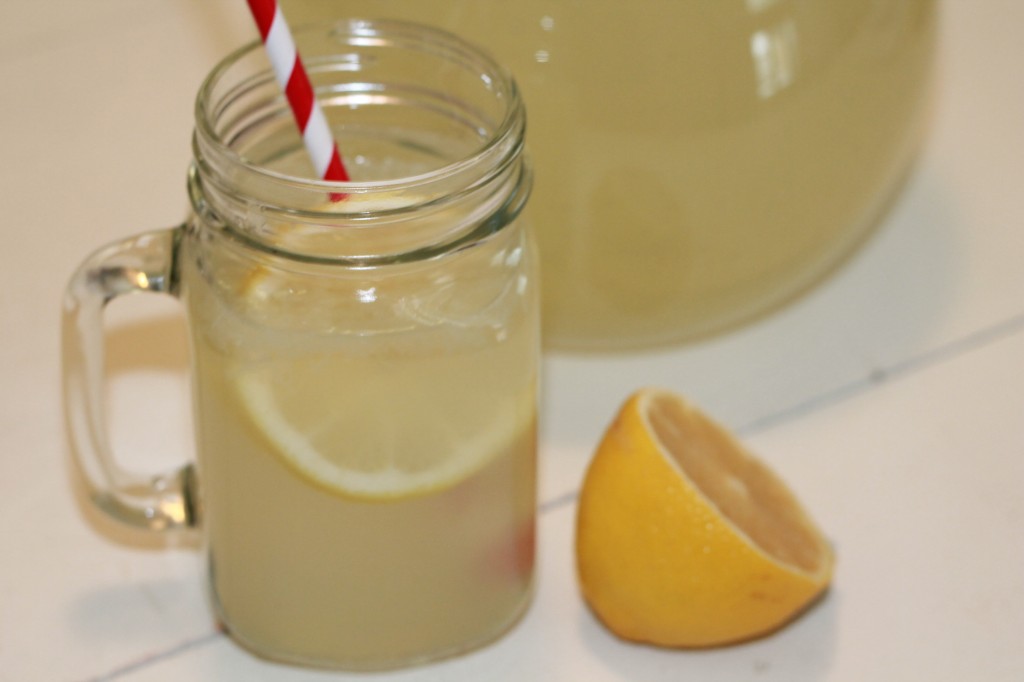 I use the lemons occasionally for cooking but all John could talk about was some homemade lemonade. It took about a year for our first lemon to come in (and that is with us traveling with it to Indy in a moving truck). And about another year for the tree to produce at least 10-15 lemons. So over Easter I was finally able to make some lemonade for the boys!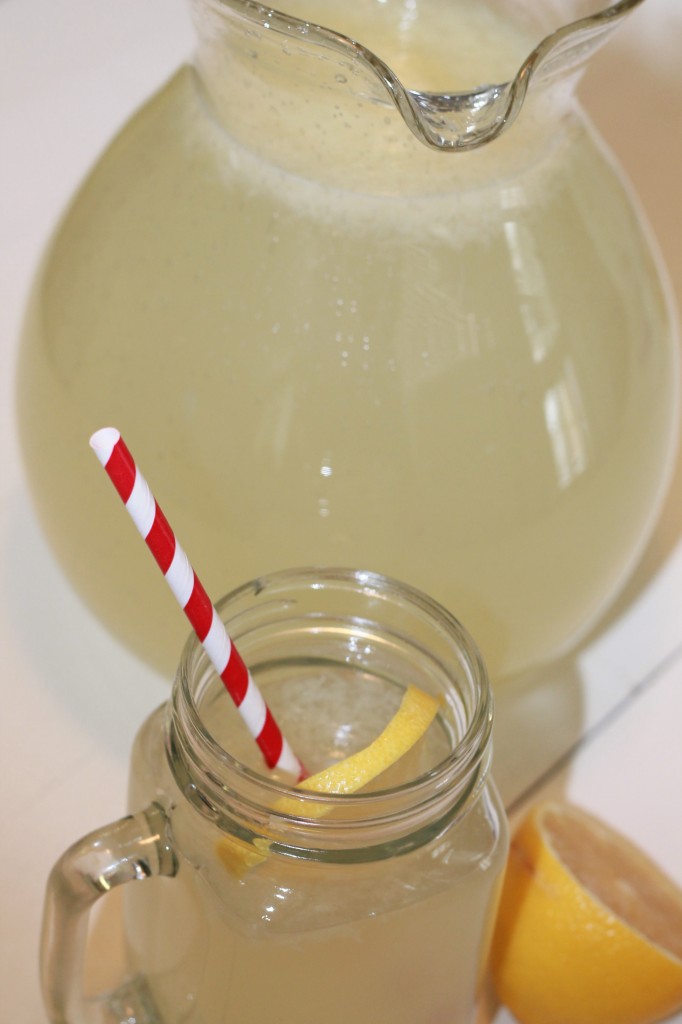 The reason I am sharing the recipe today is because according to the news Saturday is Lemonade Day in Indianapolis. A lot of the local news stations have paired up with young kids giving them about $50 in seed money to set up their lemonade stands hoping to teach our youth about becoming an entrpreneur. Thought this was a great idea! I don't ever remember having a lemonade stand when I was little, probably because I don't care for lemonade much and I think I tried to sell jewelry and art instead. HAHA!
But all of this to say it was quite neat seeing the fruits (no pun intended) of our labor – nursing this tree back to health and finally getting to enjoy a tall glass of lemonade.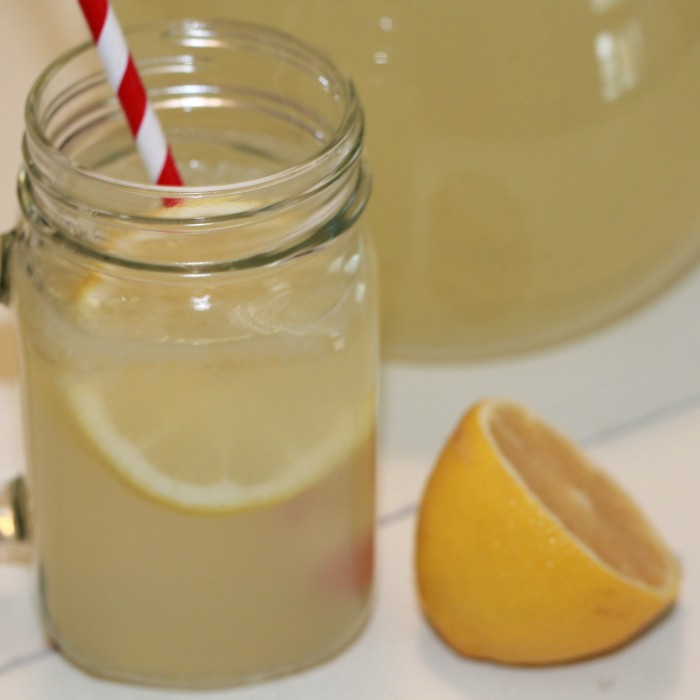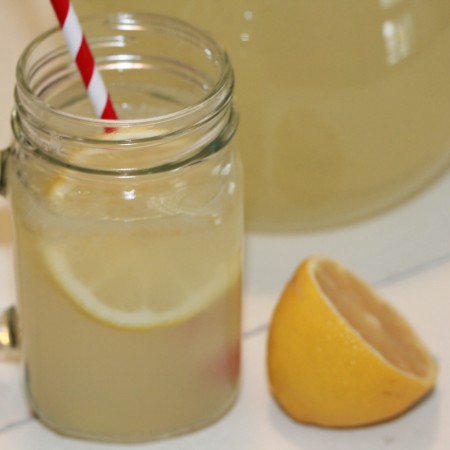 Recipe Card
love it? rate it!
Lemonade
Ingredients
2

cups

fresh lemon juice

about 10 large lemons

10

cups

water
Instructions
In saucepan, combine the 2 cups of water and sugar. Cook on medium heat, stirring occasionally until sugar dissolves. Remove from heat and bring to room temperature.

Place in fridge to chill for 1 hour.

Fill pitcher with cold water. Stir in simple syrup and lemon juice.
did you make this recipe?
Make sure to follow on Pinterest @easyrecipesfromhome for more easy recipes!