Everyone knows that my Mama is one of the most important people in my life. Growing up you would have never thought we would have become best friends. We argued like most mothers and teenagers do and I would never cook with her. Well tack on 10 years of maturity (on my part) and we are now best friends and every time we get together love to cook or try out new restaurants. Since she is off from teaching for the summer, she came to visit this past week and stayed for 6 days. We whipped up some new dishes, tried out some new restaurants, did a lot of shopping, and of course she helped me clean and do laundry. Now John realizes where I get my personality of not being able to sit still & relax and constantly being on the go and doing errands. Here are some of our cooking adventures from last week…
Dishes we made: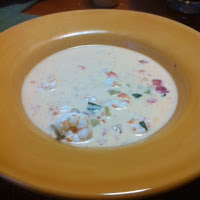 Heirloom Tomato Salad with Parmesan tuiles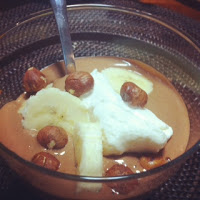 Restaurants we tried:
Napolese- An Artisanal Pizzeria
T Bone Burnett with caramelized fennel, asparagus, portabella mushrooms,
cow's milk "chevre"
Mixed Green Salad with pine nuts, tomatoes, parmesan and a champagne vinaigrette
Northside Kitchenette- A Tasty Midday Fare spot
Creamy Portobella Mushroom Brandy Soup (this was probably our favorite dish of her trip, we both want to recreate it next time)
Can't wait to have her back in town!!