Back in Birmingham we would have dinner parties all of the time. That is one of my favorite things in the world to do. Even when John and I would go back to GA to see my parents we would generally have a supper club/ game night at our friends house. So why wouldn't it be the same up here?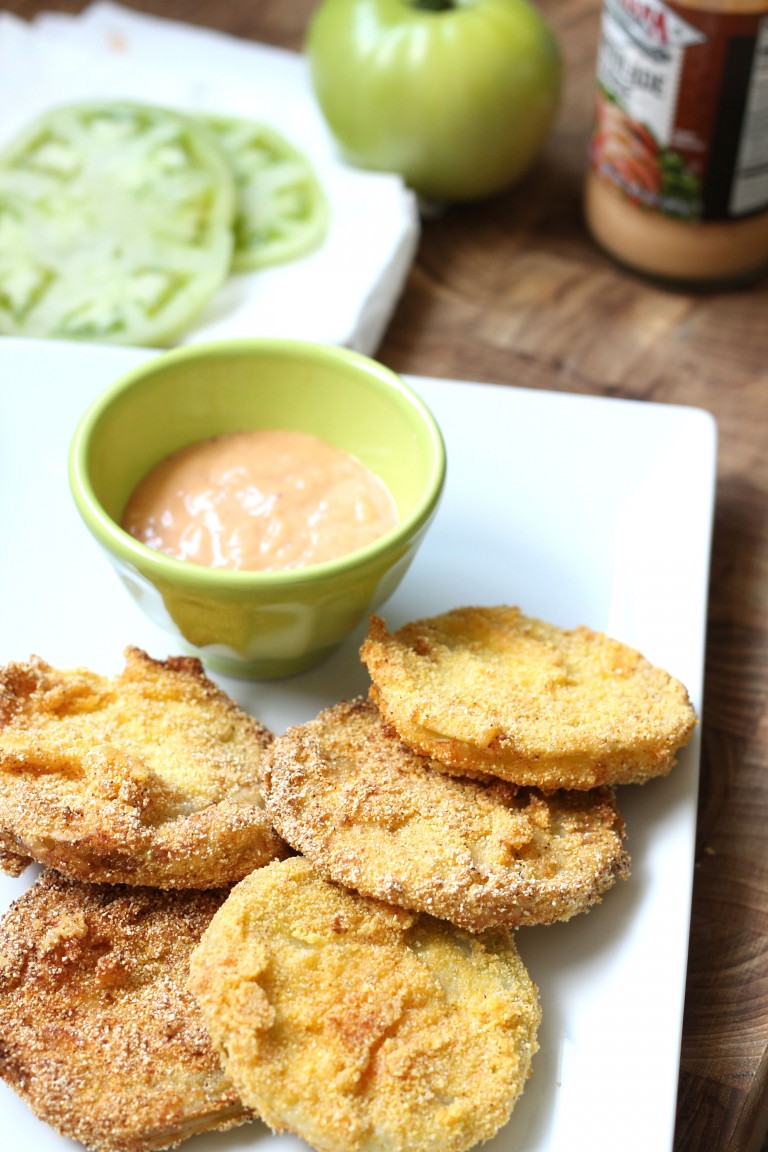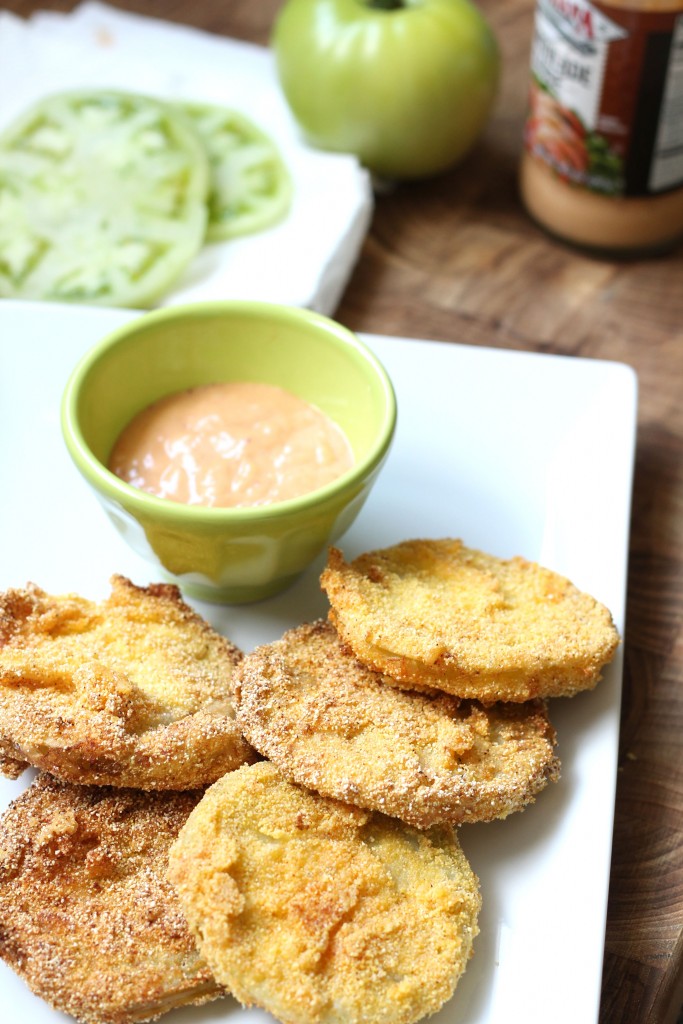 Pictures updated June 2015
Like I mentioned before, every Wednesday night two of John's coworkers (also originally from Alabama) come over and I cook for all of us. Our Wednesday night supper club was a little different a few weeks ago though. Most of the time I will have an appetizer for the guys while I finish cooking, a couple of sides and an entree. And now that I have gotten into baking (still shocking to me) so they also get a dessert.
But last time the guys did most of the cooking which was great but I didn't know what to do with myself, so I asked if I could at least prepare one dish to help out a little. So I made Fried Green Tomatoes to go along with the Red fish Josh & William cooked and Jalapeno Shrimp Skillet John cooked. They also are really good with crab cakes!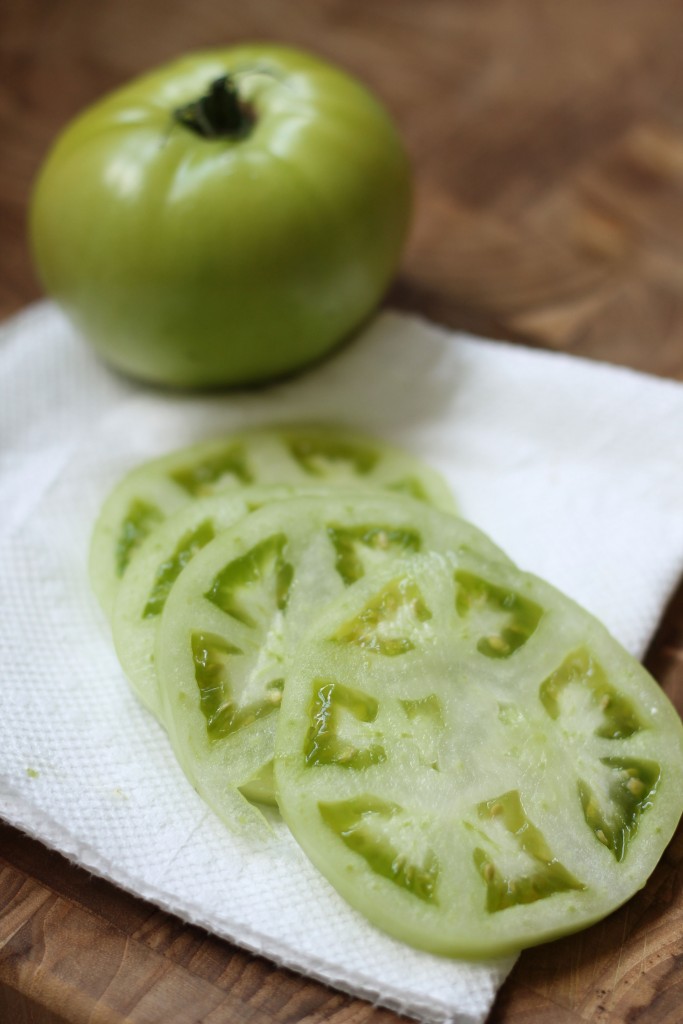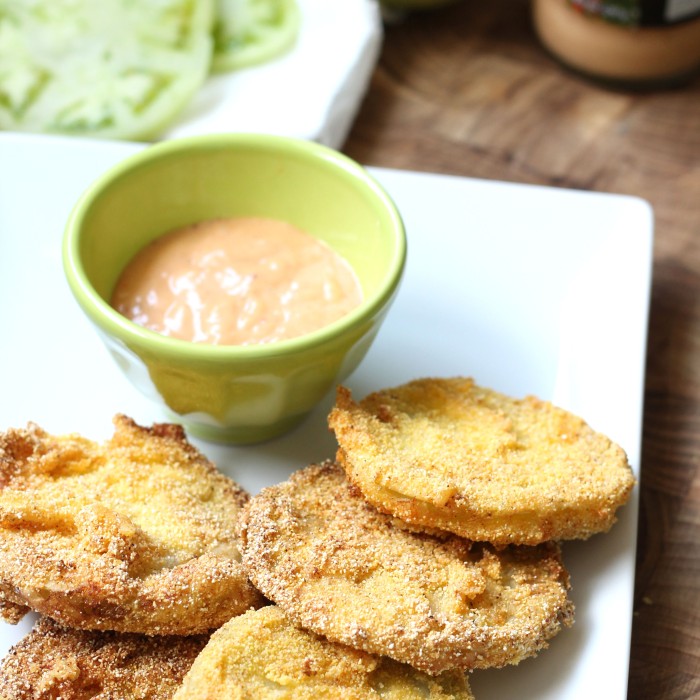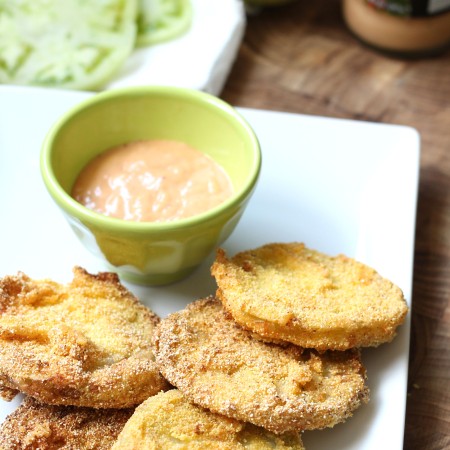 Recipe Card
love it? rate it!
Fried Green Tomatoes
Ingredients
5

green tomatoes

1 ½

c.

cornmeal

1

tsp.

paprika

1

c.

buttermilk

1

egg

1/2

c.

flour
Instructions
Slice green tomatoes into 1/2 inch slices

Combine cornmeal and paprika into one bowl, buttermilk and egg into another, and flour into another.

Dredge tomatoes in flour, dust off. Then put in buttermilk mixture, let soak for a minute.

Heat oil in frying pan. Then coat tomatoes in cornmeal mixture.

When oil is hot, carefully place a few slices into the pan. Don't overcrowd the pan or the temperature of the oil will drop. After you get a golden crust, about 3-4 min and Flip and fry for another 3-4 minutes.

Remove tomatoes and repeat with remaining slices.
did you make this recipe?
Make sure to follow on Pinterest @easyrecipesfromhome for more easy recipes!
Fried Green Tomatoes Four Ways
Serve with homemade remoulade or a store bought
OR
Place one fried green tomato on a plate and sprinkle with goat cheese and top with another fried green tomato. Put in microwave until cheese is slightly melted. Drizzle with olive oil and balsamic vinegar
OR
OR