A couple weekends ago I woke up extremely early (I know, surprise surprise) but 5 AM on a Saturday is unusual for me. I couldn't fall back asleep, the dogs and John were still heavily sleeping so I got up decided I'd begin my normal weekend routine…make my chai tea, wash a few dishes, watch some recorded shows, then fall back asleep on the couch. Well I did all that but to no avail I could not fall back asleep.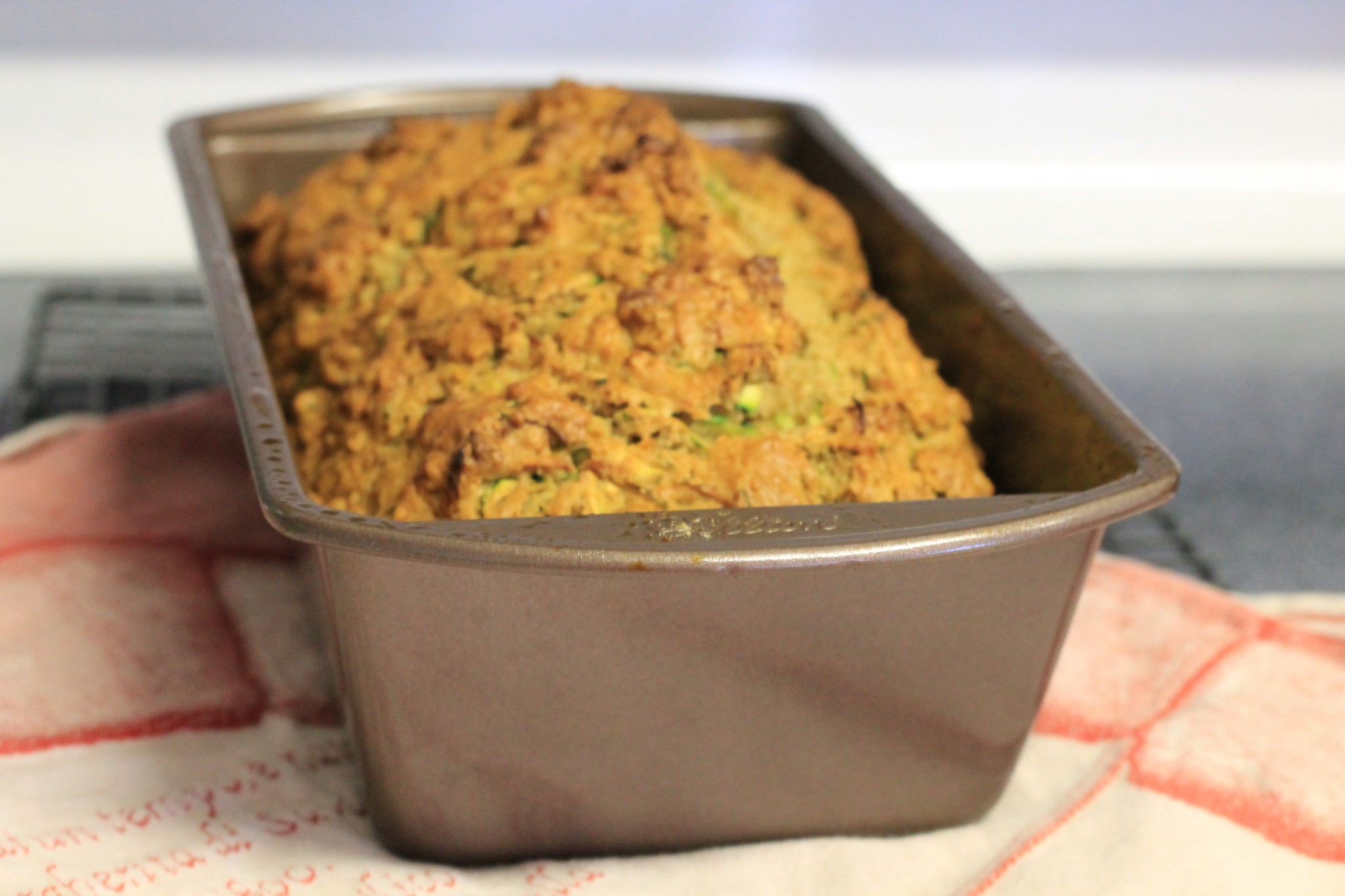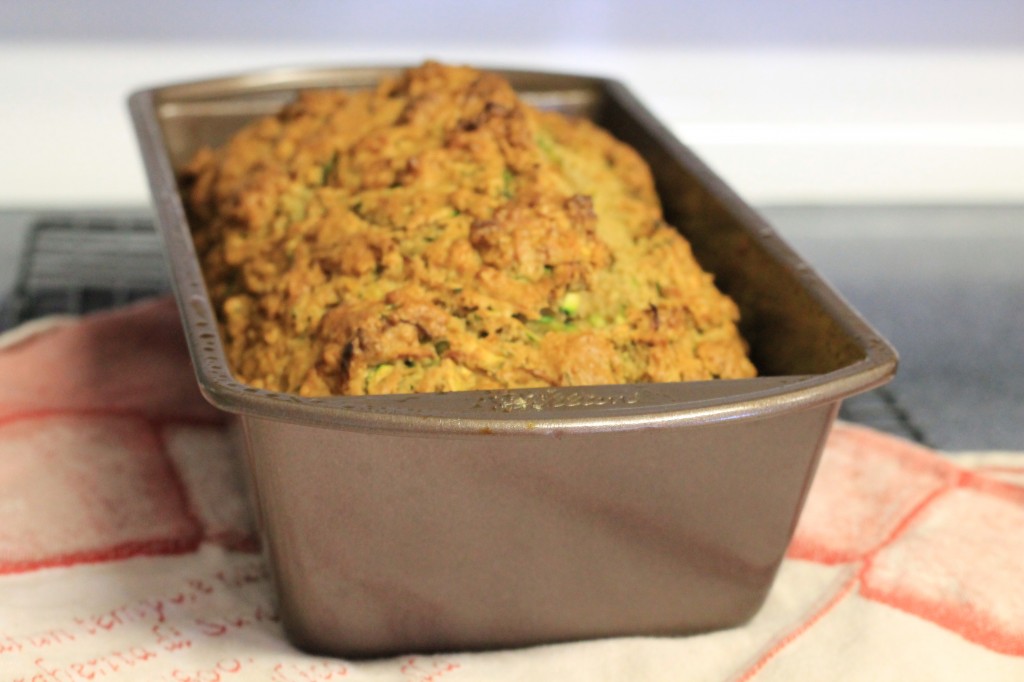 So I decided to bake. Why? I have no idea! But I did. And I needed something to snack on for breakfast because my stomach was starting to growl. I was trying to decide if I should make biscuits knowing that John would love waking up to them but I wanted something else. To be honest I wanted to bake some Herbed Cheddar Stout Bread but the thought of opening up a beer that early in the morning – even though it wasn't to drink it did not settle with me.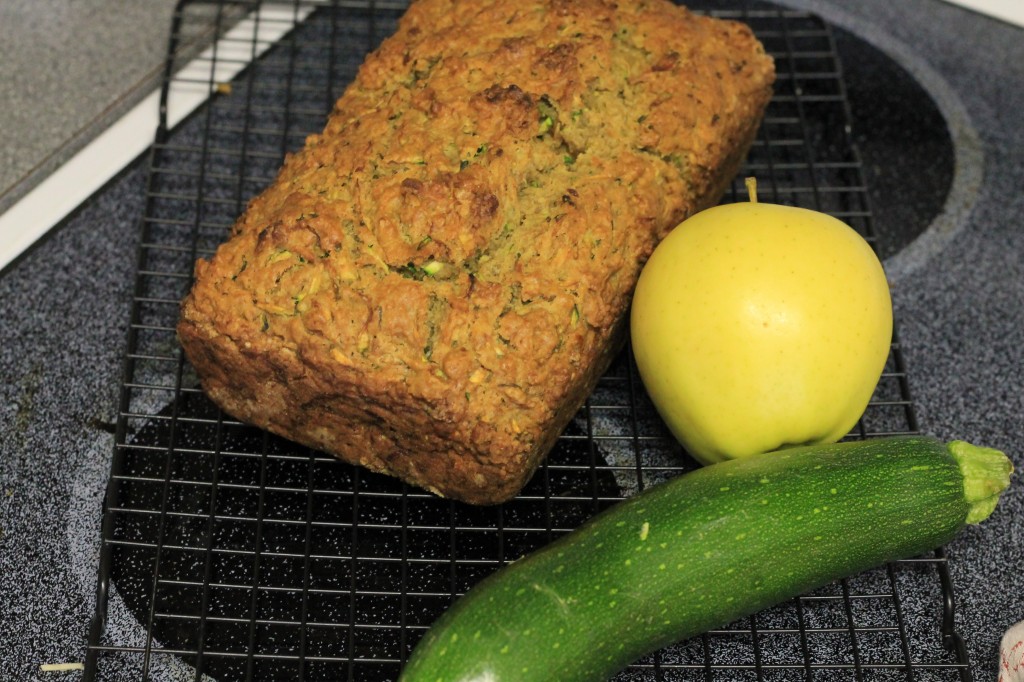 I wanted the combination of sweet & hearty and this zucchini apple bread was exactly what I needed! Good thing I made two loaves because by the time John got up he ended up munching on quite a few slices.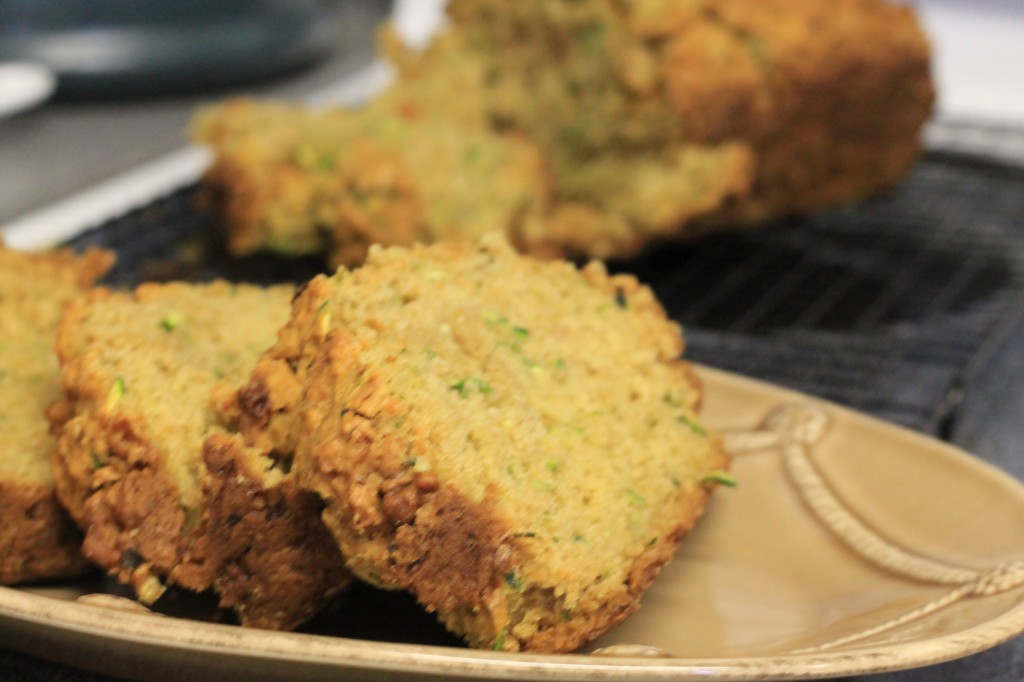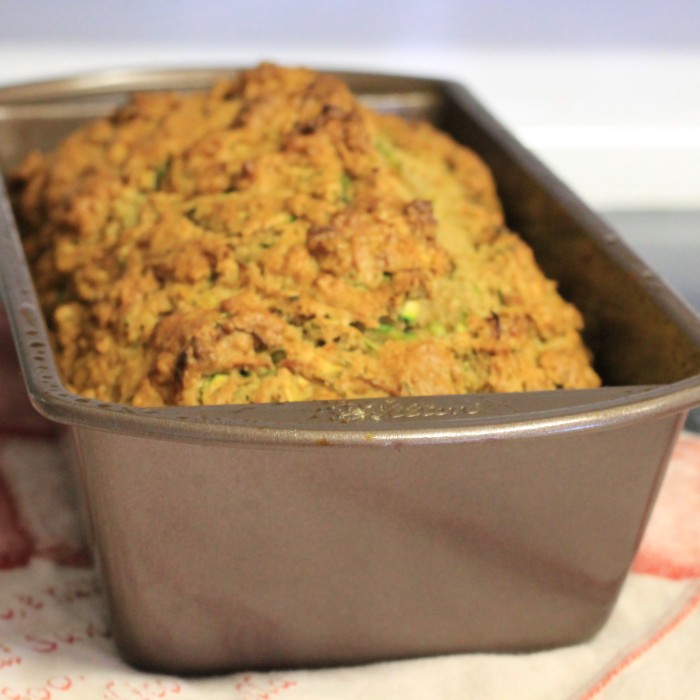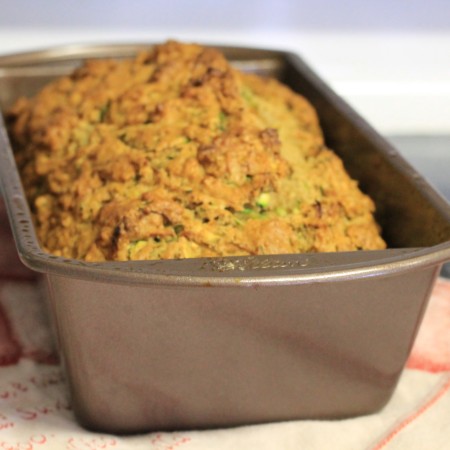 Recipe Card
love it? rate it!
Zucchini Apple Bread
Ingredients
2

cups

grated zucchini

2-3 medium zucchini

2

apples

grated

3

eggs

1

cup

vegetable oil

1

teaspoon

vanilla

3

cups

flour

1 1/4

cups

brown sugar

1/4

teaspoon

salt

1 1/2

teaspoons

baking powder

2

teaspoons

baking soda

2

teaspoon

cinnamon
Instructions
Preheat oven to 375 degrees.

Take shredded zucchini and pat dry with multiple paper towels to remove some of the moisture,

Spray loaf pan with cooking spray.

Crack 3 eggs in a bowl and whisk. Stir in oil and vanilla. Mix in zucchini and apple.

Combine the rest of the dry ingredients in a separate bowl. Add zucchini mixture to dry mix. Stir until fully incorporated.

Add to loaf pan and bake until toothpick comes out clean, 55 minutes to an hour.

Let cool for 20 minutes. Then slice and serve.
did you make this recipe?
Make sure to follow on Pinterest @easyrecipesfromhome for more easy recipes!