This Broccoli Cheese Soup is perfect for a fall day like this.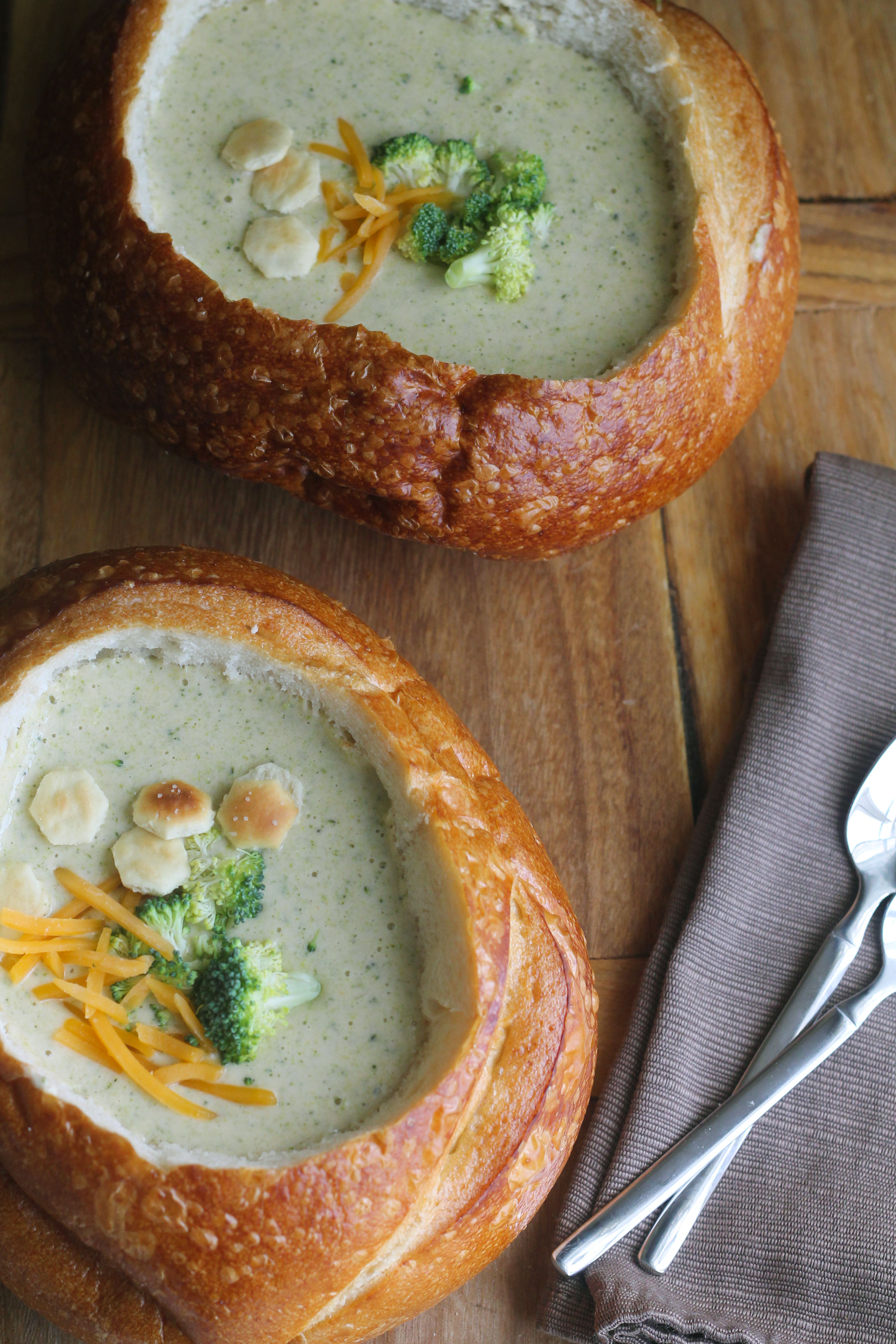 Oh wait if you live in the state of Alabama the weather forgot to coordinate with this November month. I mean it's only supposed to get up to be 83 today better than when it was 90 degrees earlier this week. Days like this I wish I was living back in Indy enjoying an actual fall and winter. But then of course bring me home in March when Indiana forgets that it should be spring and still producing snow.
So since this weather is rebelling I figure why can't I? After New York I grew kind of fond of sleeping in. Yes this is coming from the girl who you really couldn't pay to sleep past 7 am on the weekends even before she had kids. But now I want to. I also don't want to make my bed, clean up the 80 million toys my kids will dump out after I clean them up, finish the laundry, do the pile of dishes, send those emails back for work, etc. Don't you want to rebel with me?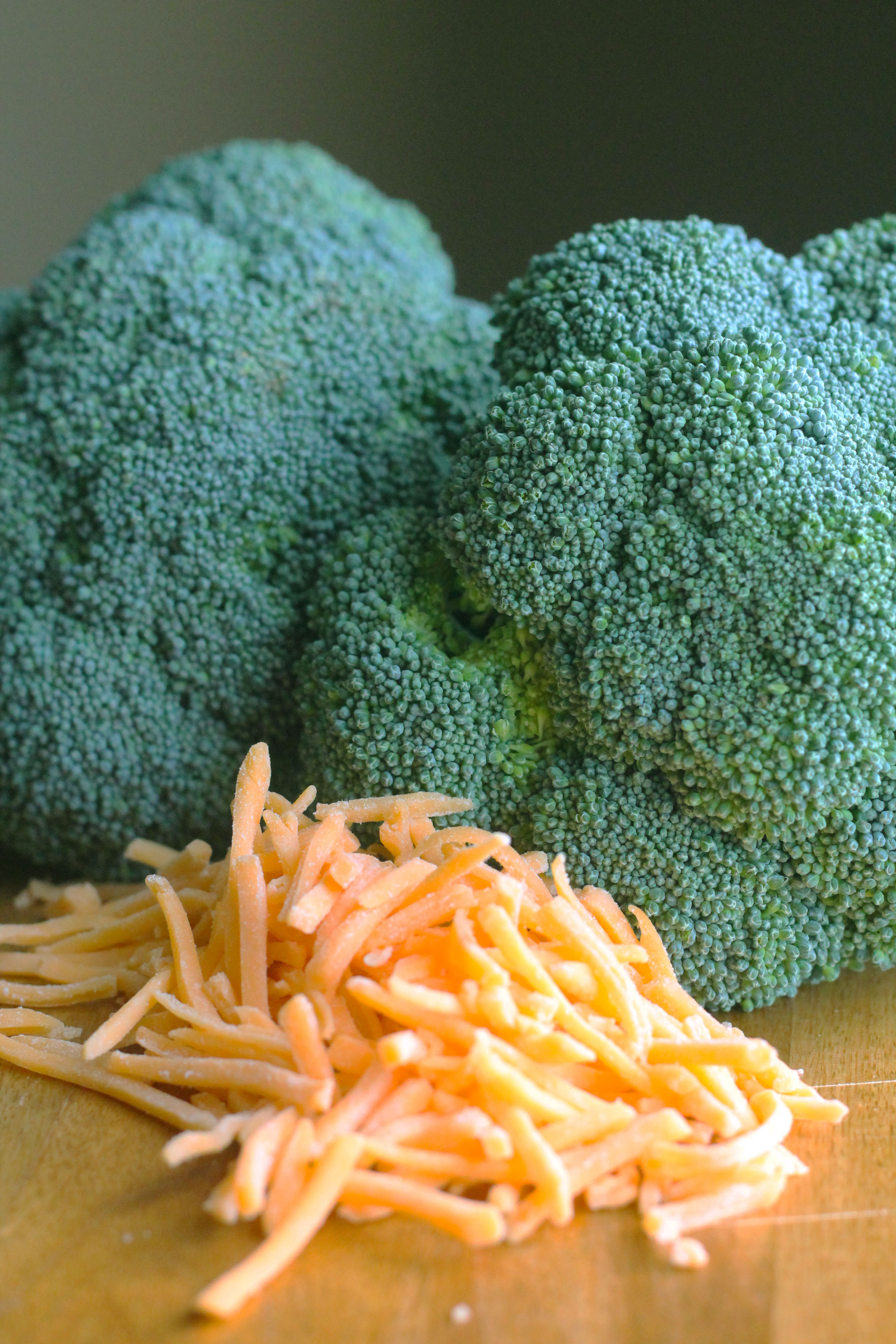 I mean if the weather can. Why can't we rebel on the things we don't want to do?
Broccoli Cheese Soup is one of those soups I rebelled on for years. It's a staple on menus like Black Bean Soup, Tomato Soup, Chicken Noodle, etc. I of course never chose it because I am one of those people who gets the same thing every time if it's one of my favorites – like the Bean Burrito/Cheese Enchilada combo, Mushroom Ravioli, Tiramisu – you get the point.
But one day I got a big craving for it. Kinda like my craving for honey mustard. And then I had to of course have it in a bread bowl because why wouldn't you?! Then the love affair began. Now all I need is some cold weather to enjoy it in.
What's a soup you crave in the fall? Or should I say summer?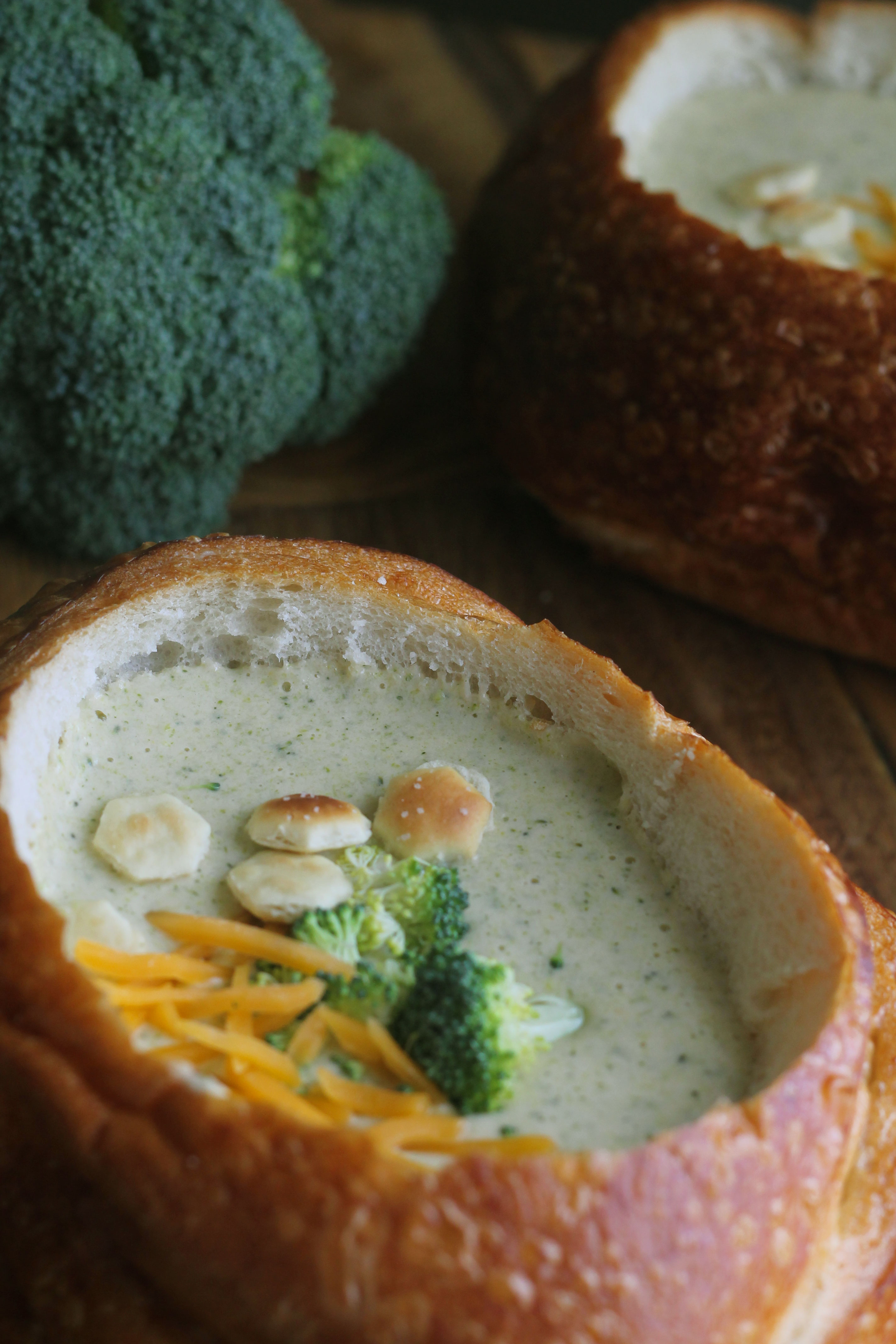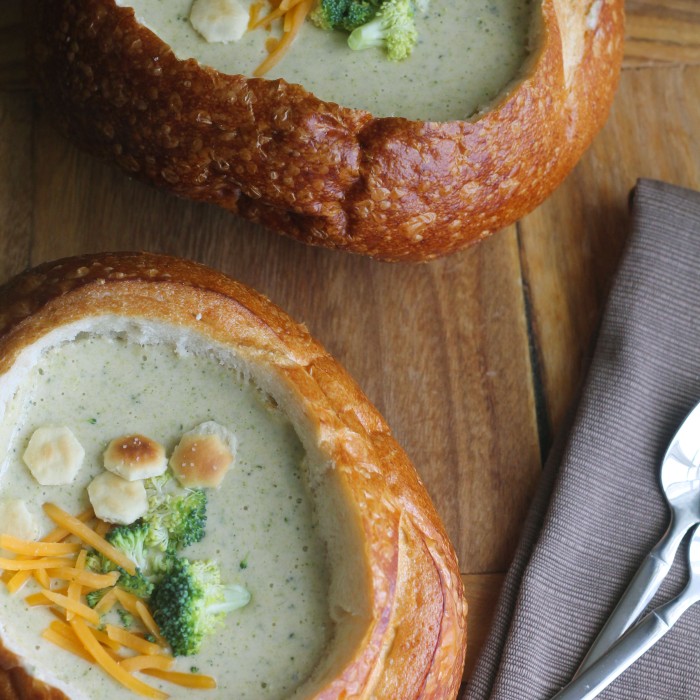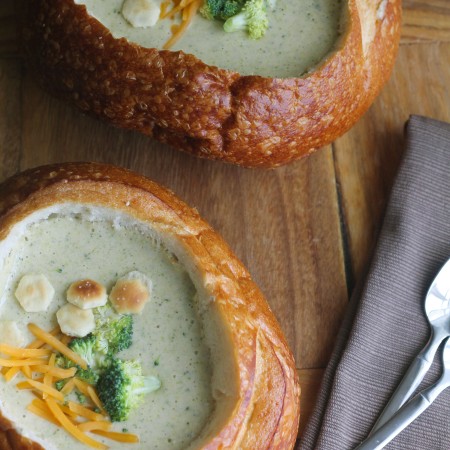 Recipe Card
love it? rate it!
Broccoli Cheese Soup
Ingredients
3

tablespoons

butter

3/4

cup

diced onion

2

tablespoons

flour

2

cups

half and half

3

cups

chicken stock

1/2

teaspoon

salt

1/4

teaspoon

pepper

4

cups

broccoli florets

2

oz.

softened cream cheese

2

cups

shredded cheddar cheese*
Instructions
Melt butter in large stockpot. Add onion and cook over medium heat until softened, about 6 minutes.

Add flour and stir to coat. Cook for 1 minute.

Slowly whisk in half and half, chicken stock, salt and pepper. Simmer for 10 minutes.

Stir in broccoli. Allow to cook for 20 minutes.

Use and immersion blender to puree the soup (or transfer to blender). If you want your soup a little thicker remove some of the broccoli to keep some whole.

Add both cheese and stir until it is fully incorporated.
did you make this recipe?
Make sure to follow on Pinterest @easyrecipesfromhome for more easy recipes!