When you can pair the right cheese with charcuterie it's a match made in heaven.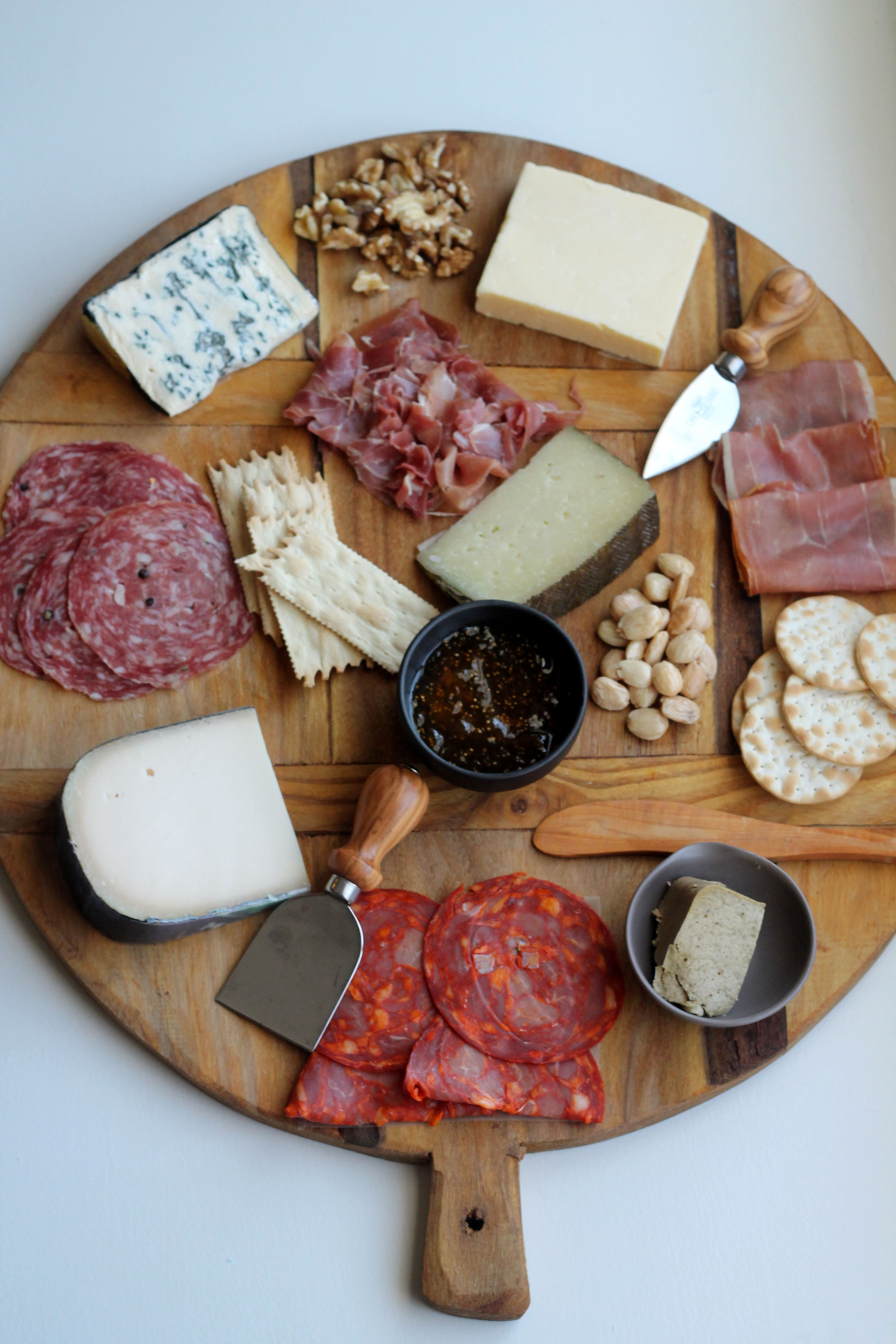 As you can tell lately it's been shower central over here. This month I helped host 2 baby showers, a wedding shower, and even participated in a virtual baby shower. But now it's time for a virtual wedding shower for Meriem of Culinary Couture.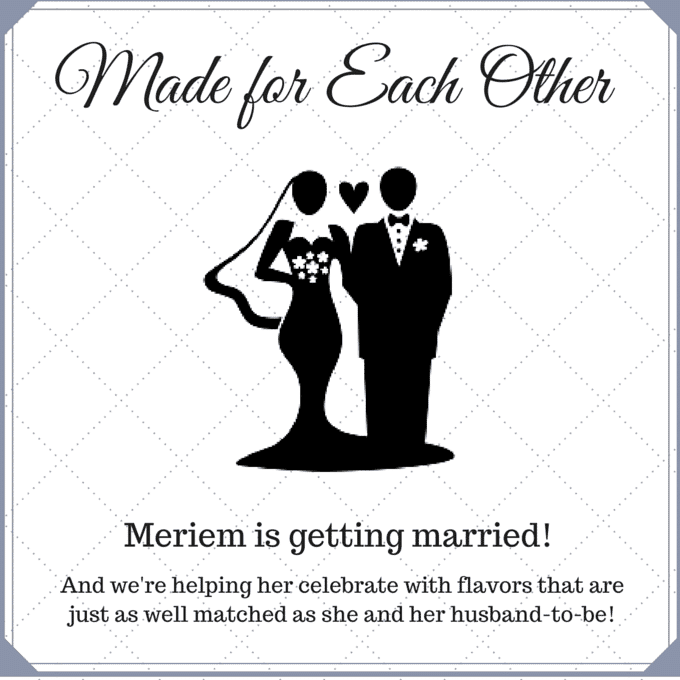 I first "met" Meriem when she sent me some amazing Hot Cocoa Cookies a couple of years ago when we participated in the Great Food Blogger Cookie Swap. So I was excited when I found out she was getting married and we were going to throw her a little food blogger shower!
The theme is Made for Each Other so we all are putting together some of our favorite flavor pairings! I racked my brain thinking of what to do…something with wine & chocolate or dark chocolate & raspberry – basically any excuse to do something sweet. But let's be honest there is nothing better than a good ol' cheese and charcuterie plate. Okay maybe pairing wine and cheese. But I'll save that for next time.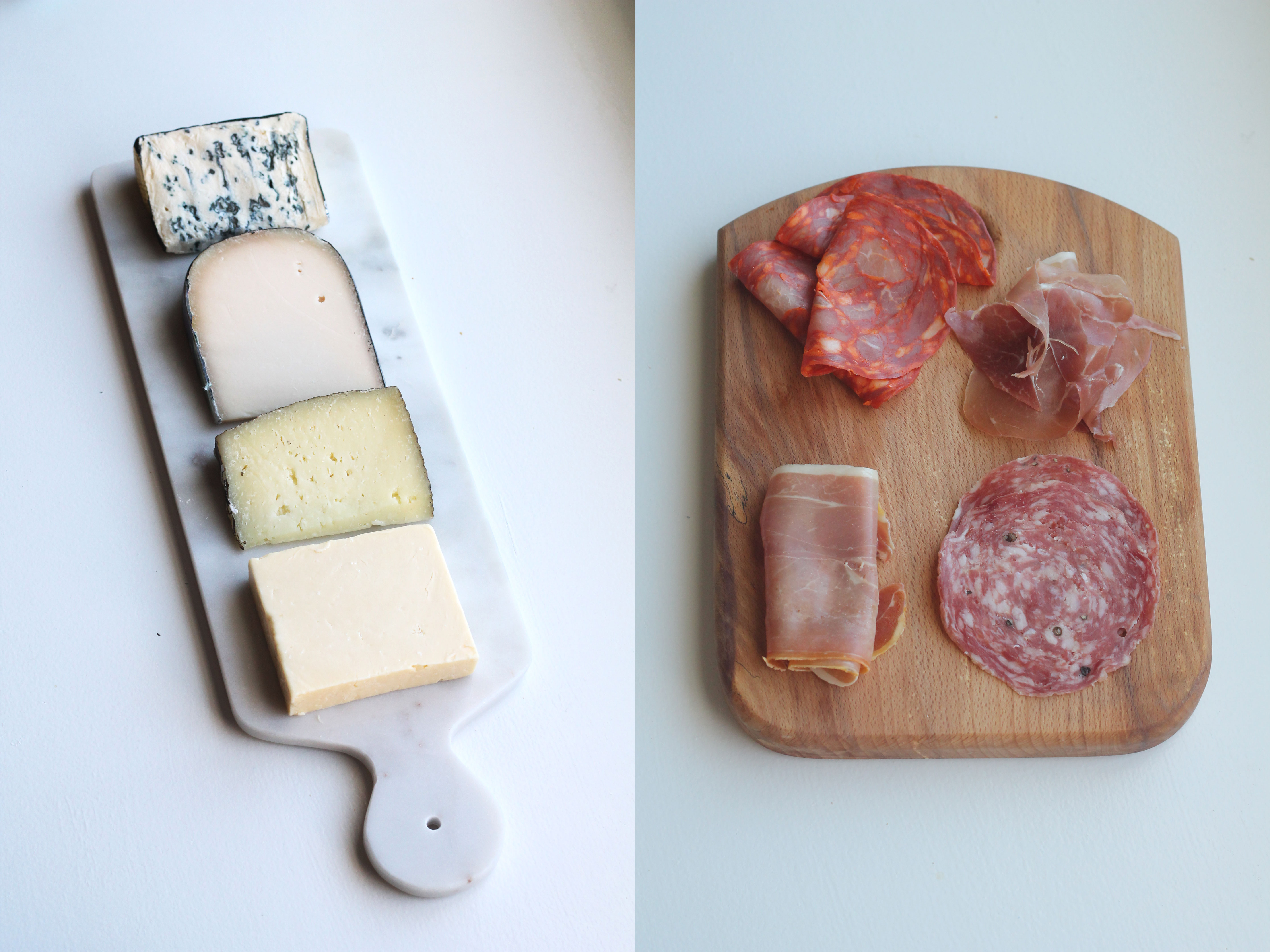 So let's get down to it!
The cheese: You'll want a variety – Soft, semi-soft, semi-hard, hard (or another way to look at it) Aged, firm, creamy, crumbly, blue – Using 3 to 5…I chose Blue Saint Agur, Cypress Grove Midnight Moon, Manchego, Seaside Cheddar
The meat: You'll want different textures, tastes, and slices of meat. I chose Chorizo, Prosciutto, Serrano Ham, Sopressata
The vehicle: To be honest unless I use a jam or mousse I prefer not to have anything take away from the cheese and meat but I will always have a few things of bread, crackers, chips, and/or crisps just in case
The accompaniments: Olives, Jams, Nuts, Mousse, Fruit, Honey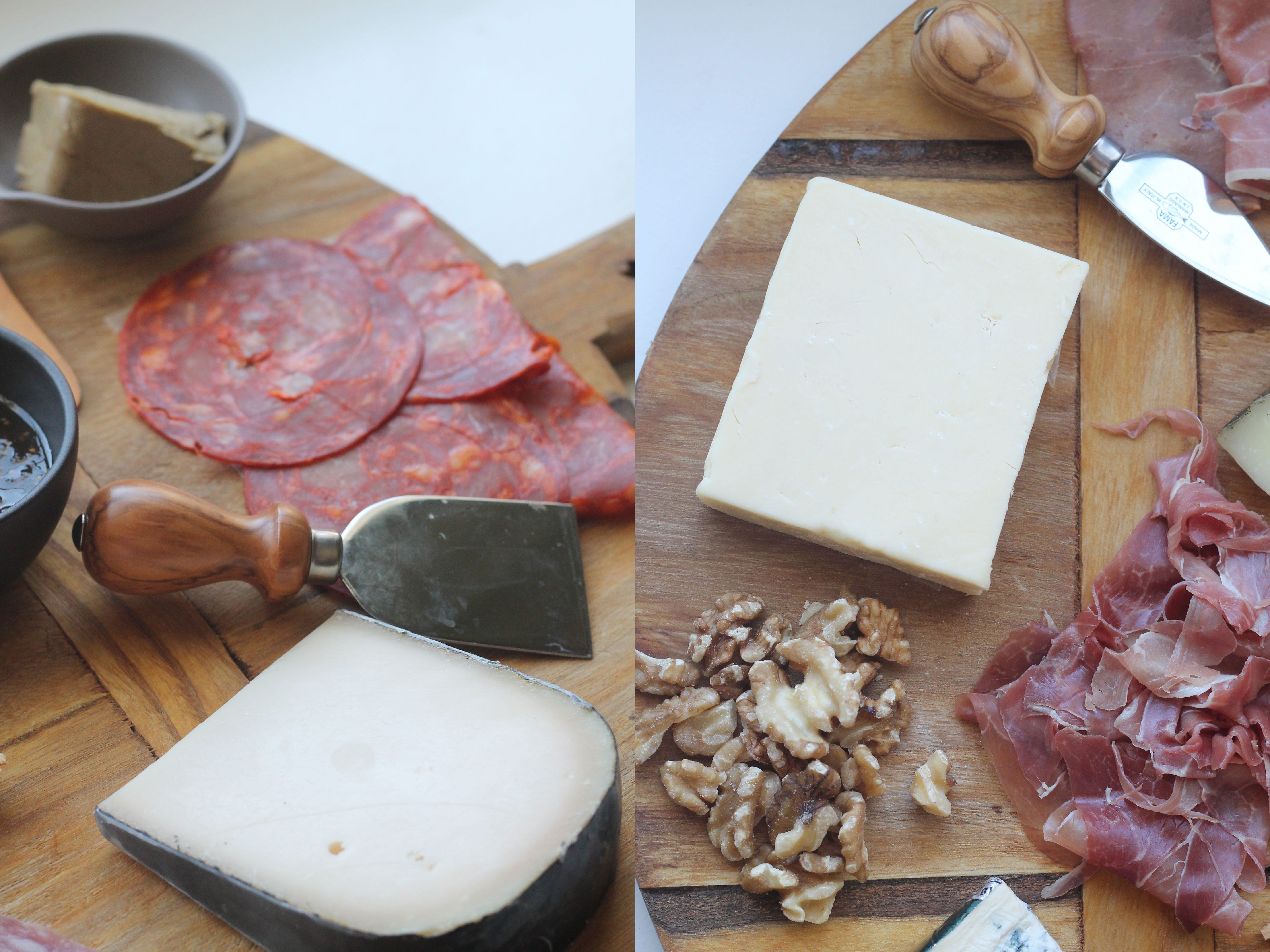 Midnight Moon (think Cheddar meets Gouda), Chorizo, Truffle Mousse
Seaside Cheddar, Prosciutto, Walnuts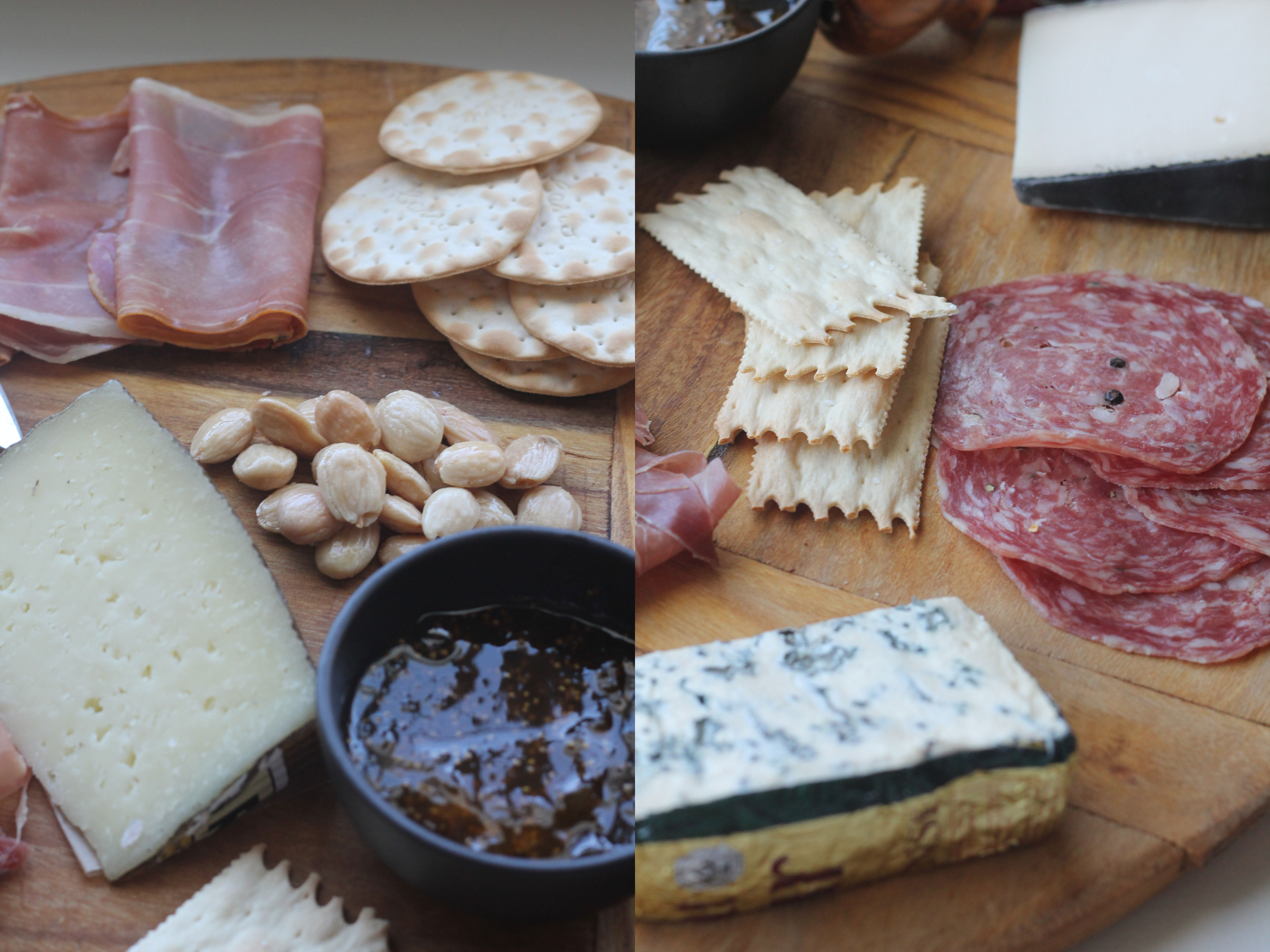 Manchego (a Spanish sheep's milk), Serrano Ham, Marcona Almonds , Fig Jam
Blue Saint Agur (a soft, creamy not as salty blue cheese), Sopressata – dry salami
Other tips: Cheese is best served at room temperature; use a different knife for each cheese (and if you can use one that is specifically designed for certain types of cheese); when putting together the board I like to group together the meat and cheese that pairs well alongside their accompaniments so it takes the guess work out for your guests.
Meriem I wish you a lifetime of happiness with your perfect match!
Be sure to check out the other rest of our shower menu.
A Virtual Bridal Shower Menu:
Paleo Brookies from A Clean Bake
Yellow Cake Cupcakes with Chocolate Buttercream for Two from An Edible Mosaic
Mocha Cupcakes from Baking a Moment
Peanut Butter and Chocolate Cupcakes from Blahnik Baker
Mini Lemon Cheesecakes from What Jessica Baked Next