I should have titled this Friday Feedings Napa Edition.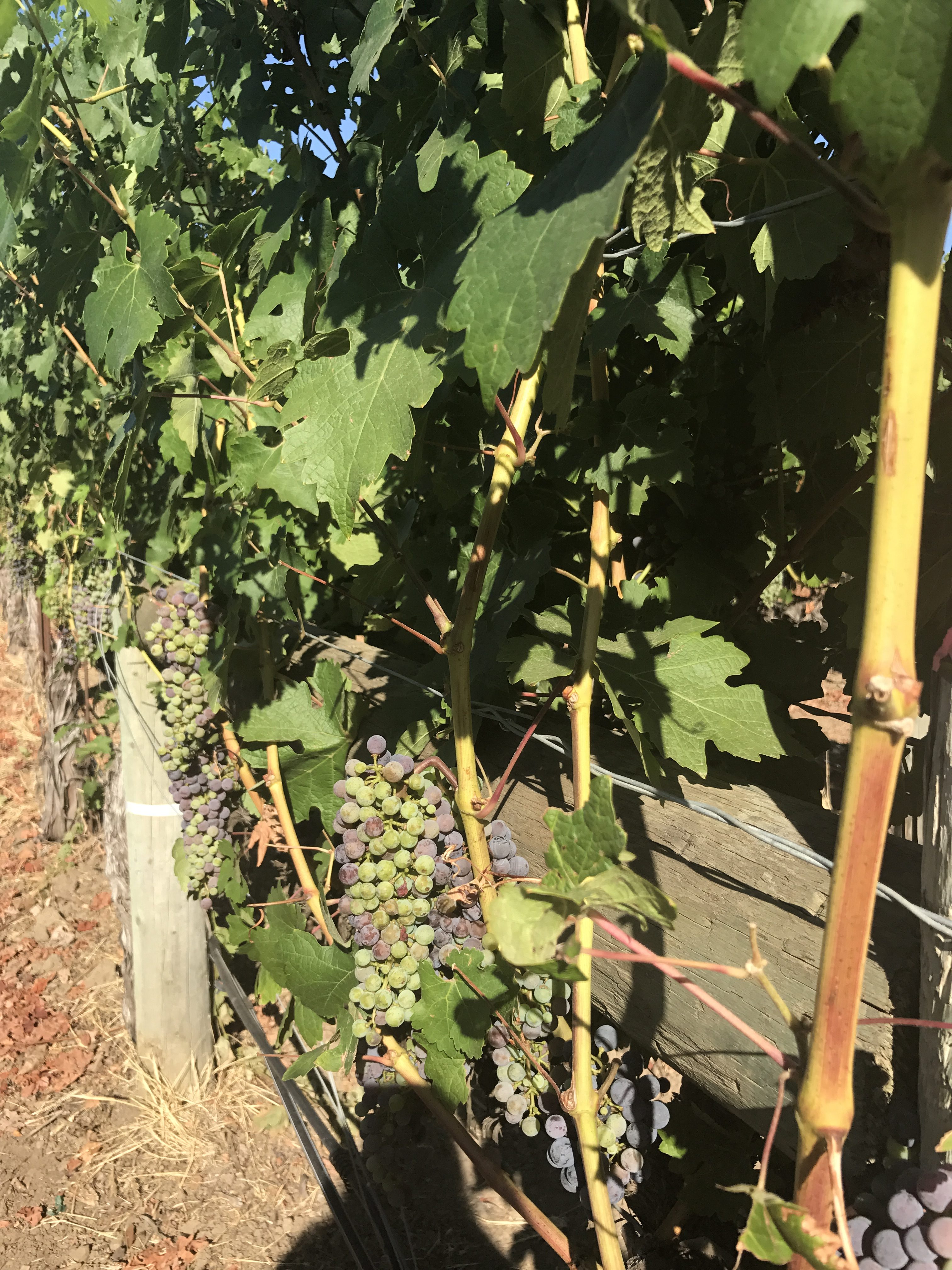 And yes I know it's Saturday – life got in the way yesterday. So normally I blab on and on about my children here (even though I do that most of the time on regular recipe days). But I also share what I'm reading online, what cookbooks I am enjoying and anything else.
But today is devoted entirely to my Napa trip. I decided not to overload Instagram with too many pics – I mean just from French Laundry I took over 30. Yes I went there and OMG….but before French Laundry let's talk wineries.
Honig Winery was up first. Now remember I've never been to Napa, so I didn't even know what to expect. We just did a brief tasting here but I was looking forward to this one in particular since they have my favorite Sauvignon Blanc. (which is sold in most stores) We ended up also buying a bottle of their 2015 Reserve Sauvignon Blanc Rutherford which is only found in restaurants.
Then we went to the restaurant attached to the place where we were staying the Hotel North Block. I highly recommend it! To give you a better picture I was taking pictures of the room because John liked it so much. But for dinner I had the Prosciutto, Fontina & Arugula Pizza. This is a pizza on my list to remake but a little less arugula and maybe a slight drizzle of honey.
The next morning John and I got up pretty early while everyone else slept in. I mean 3 of the couples came out there a few days before we did because two of the husbands participated and finished in the Ironman. Which is truly the whole reason all of us decided to do this trip in the first place. But breakfast and coffee at Bouchon Bakery did not disappoint. This of course was followed by a little shopping at Michael Chiarello's new store Ottiomo.
Then we met up with everyone at Oakville Grocery to pack a picnic lunch for our next wine tour. And let me tell you remember when I used to talk all the time about Goose up in Indy? This was very similar (leaving me to check out 3 different times because I kept finding more things to buy). I.e. Caprese sandwiches, a beet & goat cheese salad, a juice, a cooler, and my favorite midnight moon cheese.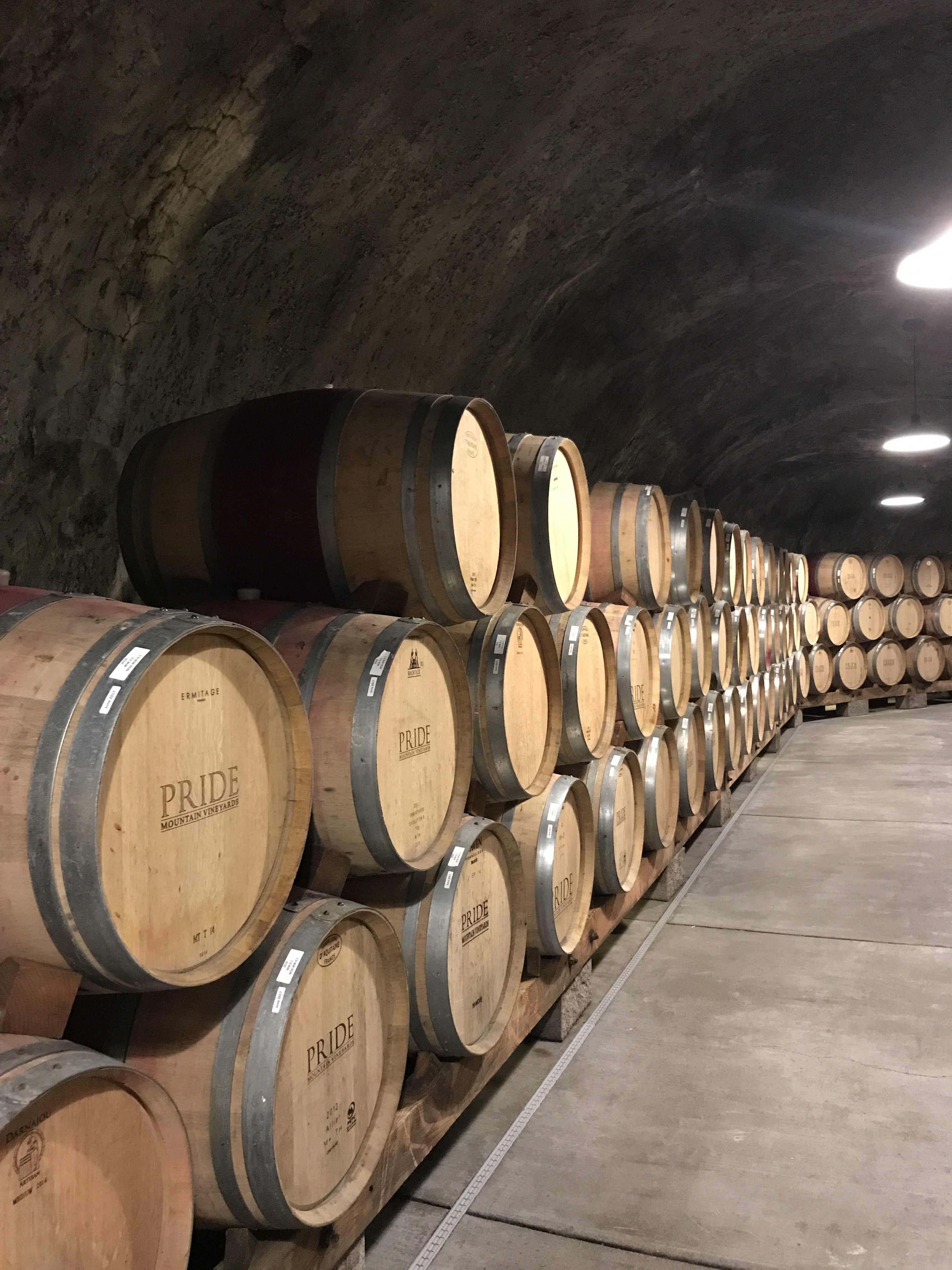 Pride Mountain Vineyard was definitely by far the best tour and vineyard we went to. Cameron and Andrew were our friends who had been to Napa before and recommended it. They also said it was so much better this time which means sometimes it's all about the host – 10 stars for Paul Smith. One of the things I loved about this place was their ability to create a 2014 Merlot that tasted like a Cabernet Sauvignon and a Syrah that was out of this world. Those are 2 reds that I do not drink that often. Needless to say we went home with 2 Merlots and 1 Syrah.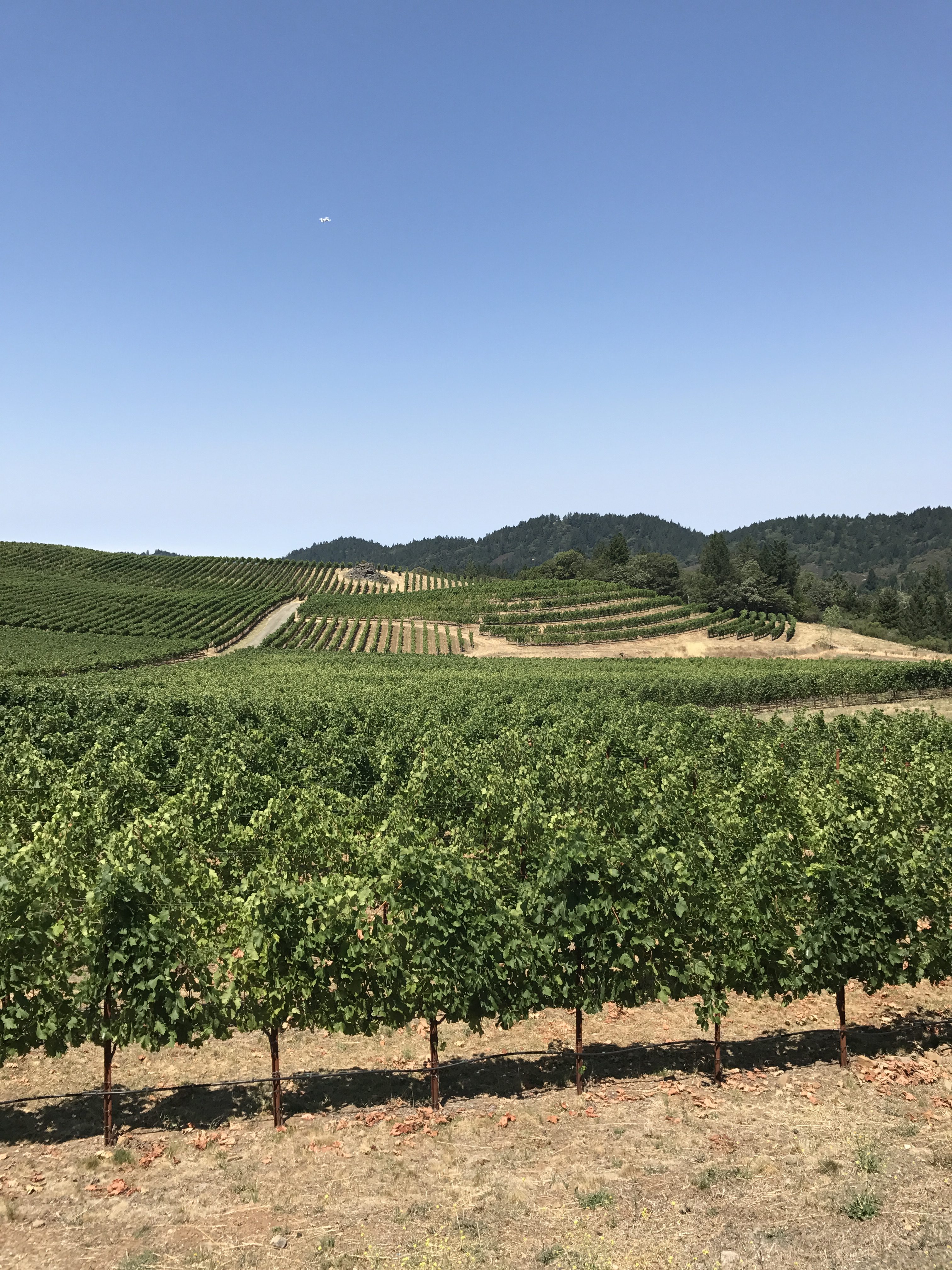 We did go to what we thought would be a tasting at Hall Vineyard and turned into a tour. I think I would have enjoyed it more but I was a little tired already and we still had French Laundry to look forward to that night. But don't worry we did go home with a bottle of their Ellies Cabernet. I might have been tired but I didn't say I didn't like the wine.
Now finally my favorite part of the whole trip – Thomas Keller's French Laundry.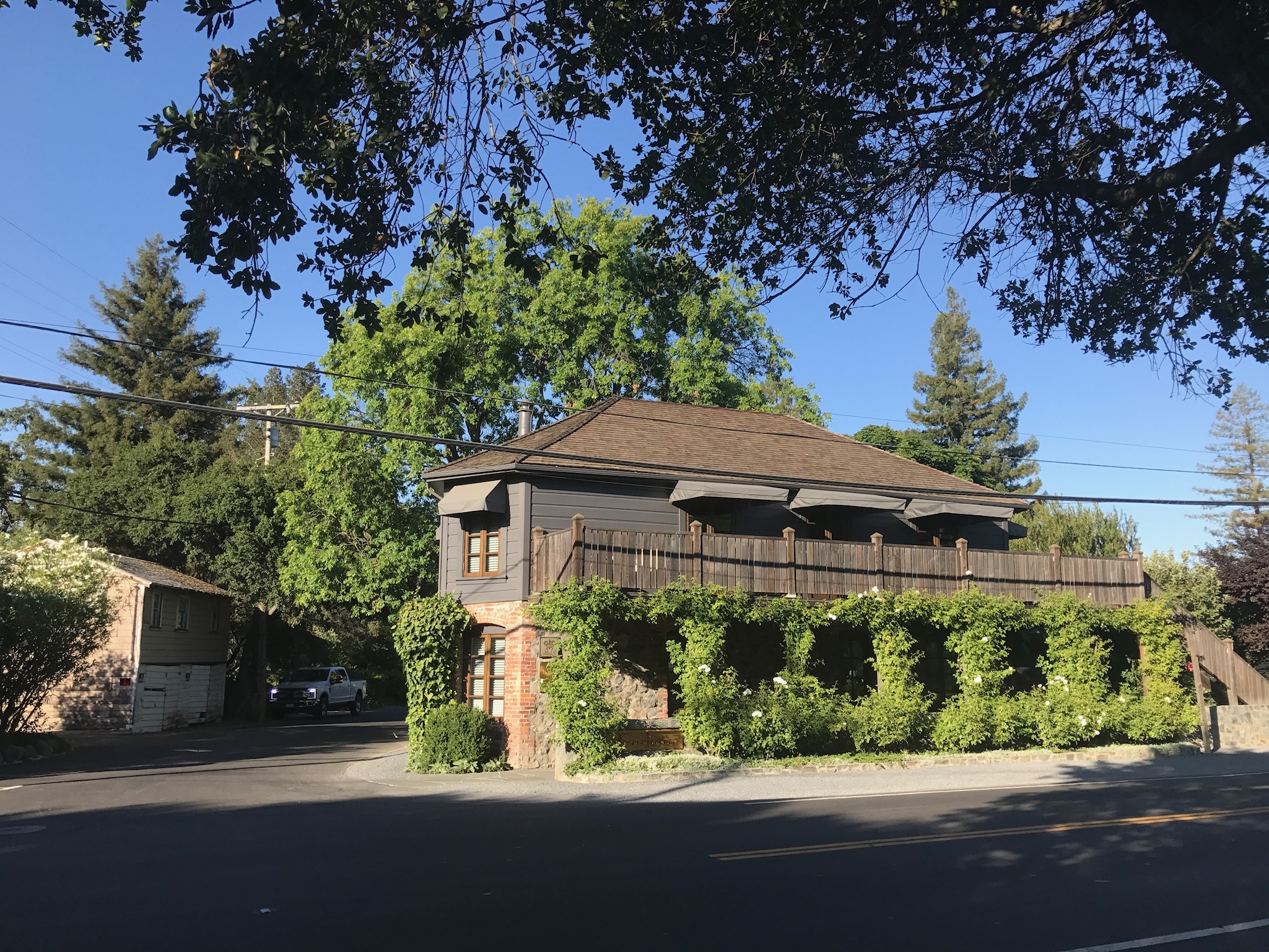 Upon our arrival we took a tour of the kitchen and wine cellar my jaw might have dropped just a little.
Then the meal. Now I decided not to put pictures of all the courses, but I did include our menu. For more pictures from the meal just see Instagram's post today. My top two things served from our 10 course meal were the Oysters and Pearls (Oysters and Caviar) and the Calotte de Boeuf with Pommes Dauphinoise (Ribyeye with Spinach, Bacon, Potatoes and Creme Fraiche). I also had this savory Caramelized Onion and White Cheddar Macaroon (which now has gotten me in the mood to learn how to make these).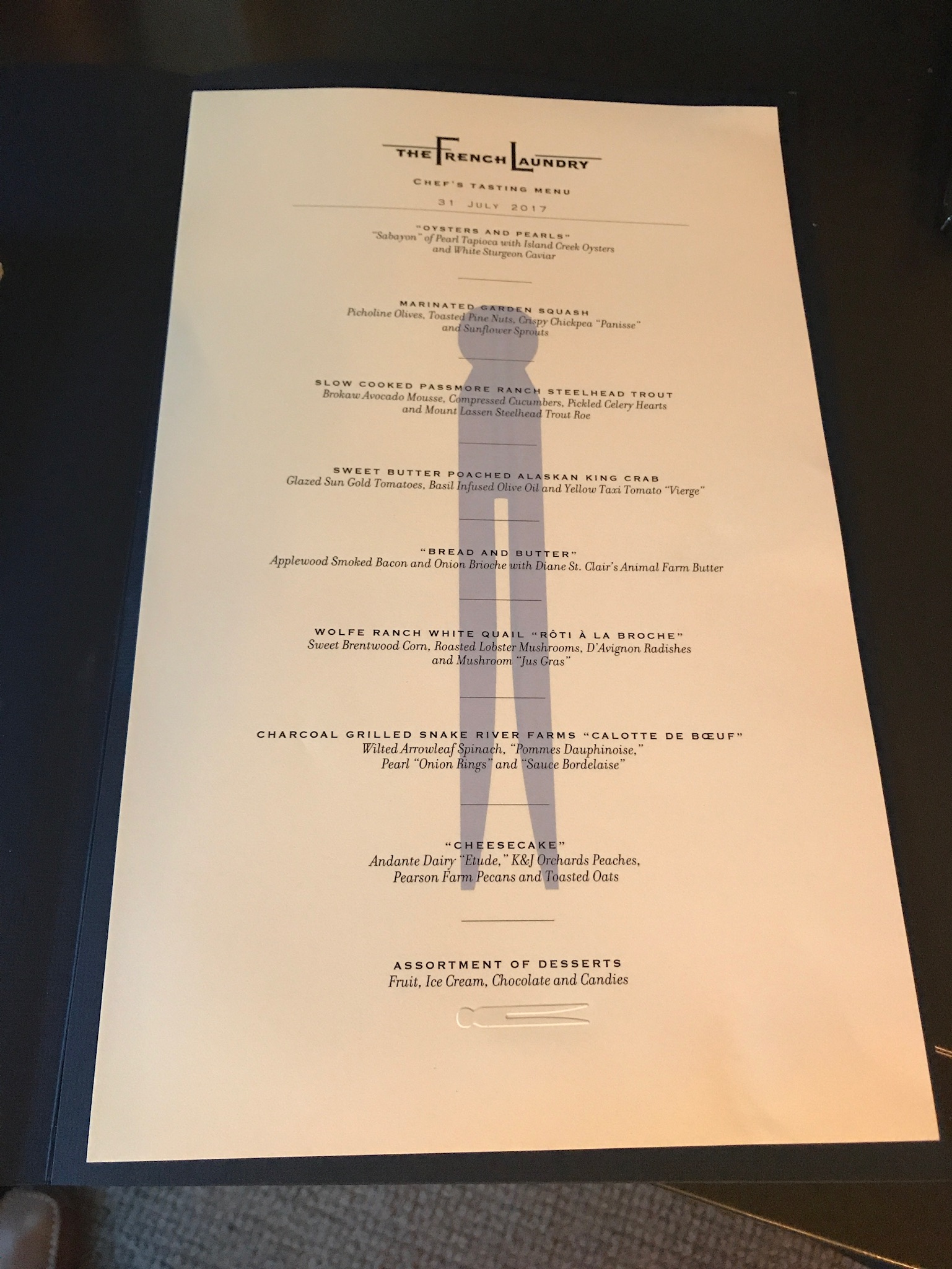 We all know I
needed a vacay
. But I have to say this was a once in a life time trip with some of our best friends. Have you been to Napa? If we are ever fortunate to go again any restaurant or winery suggestions?