So since moving to Indy two things have changed. I now love to bake and now actually enjoy getting up Saturday mornings to cook breakfast (well sometimes).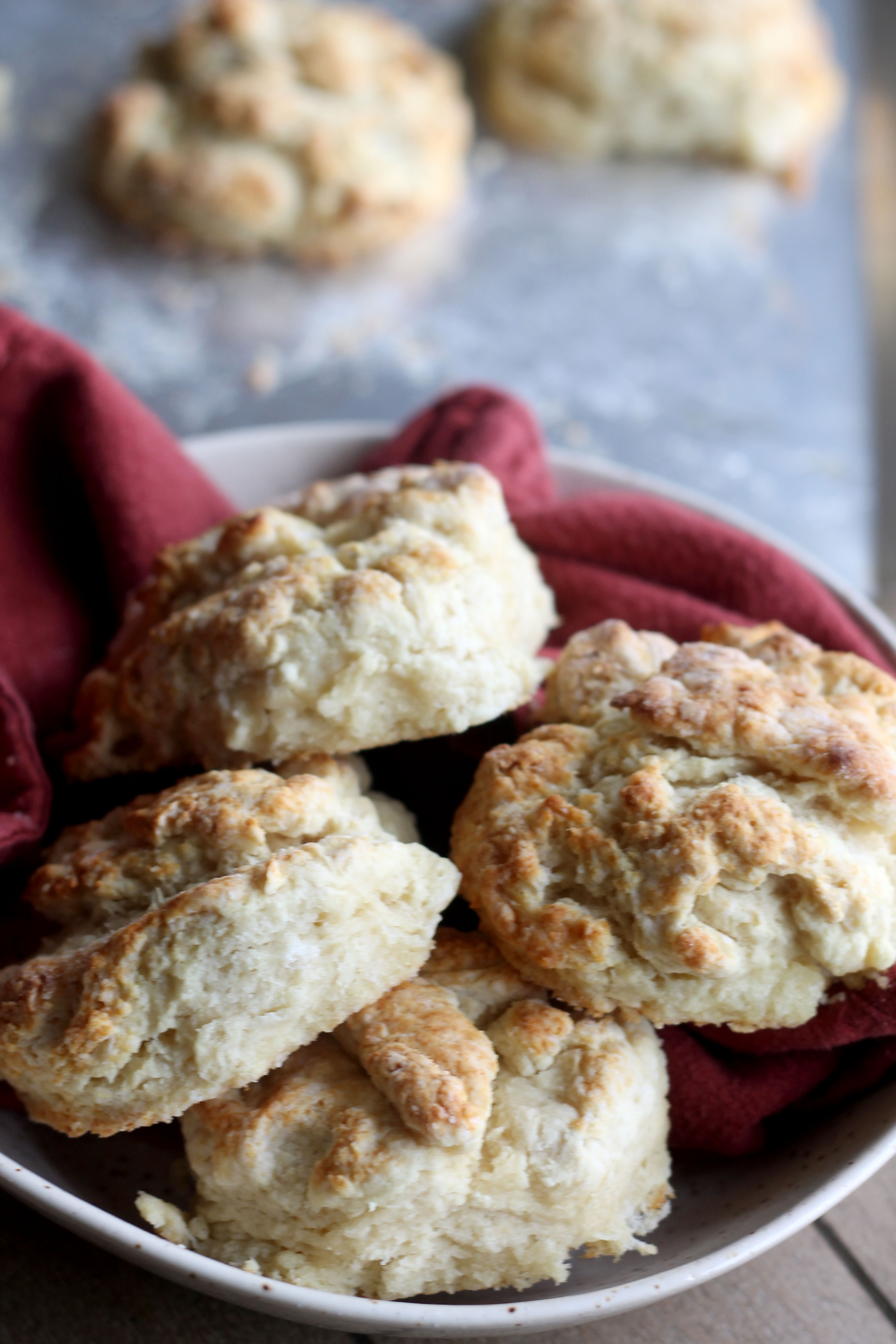 But don't worry I still enjoy John fixing it while I relax and sip my chai tea. I have always loved the Pillsbury Flaky Layers Biscuits. Yes biscuits in a can. Now most people would say aren't you from the South? Why yes I am and everyone has their shortcuts, this has been mine.
John's Grandmother and Mom make wonderful biscuits, so they obviously set the bar pretty high. I have attempted it a few times and gave up and retreated back to my biscuits in a can. Well, every so often John would make comments to our friends and family that he can never get me to make biscuits or I don't like making them. Those words soon turned into a challenge.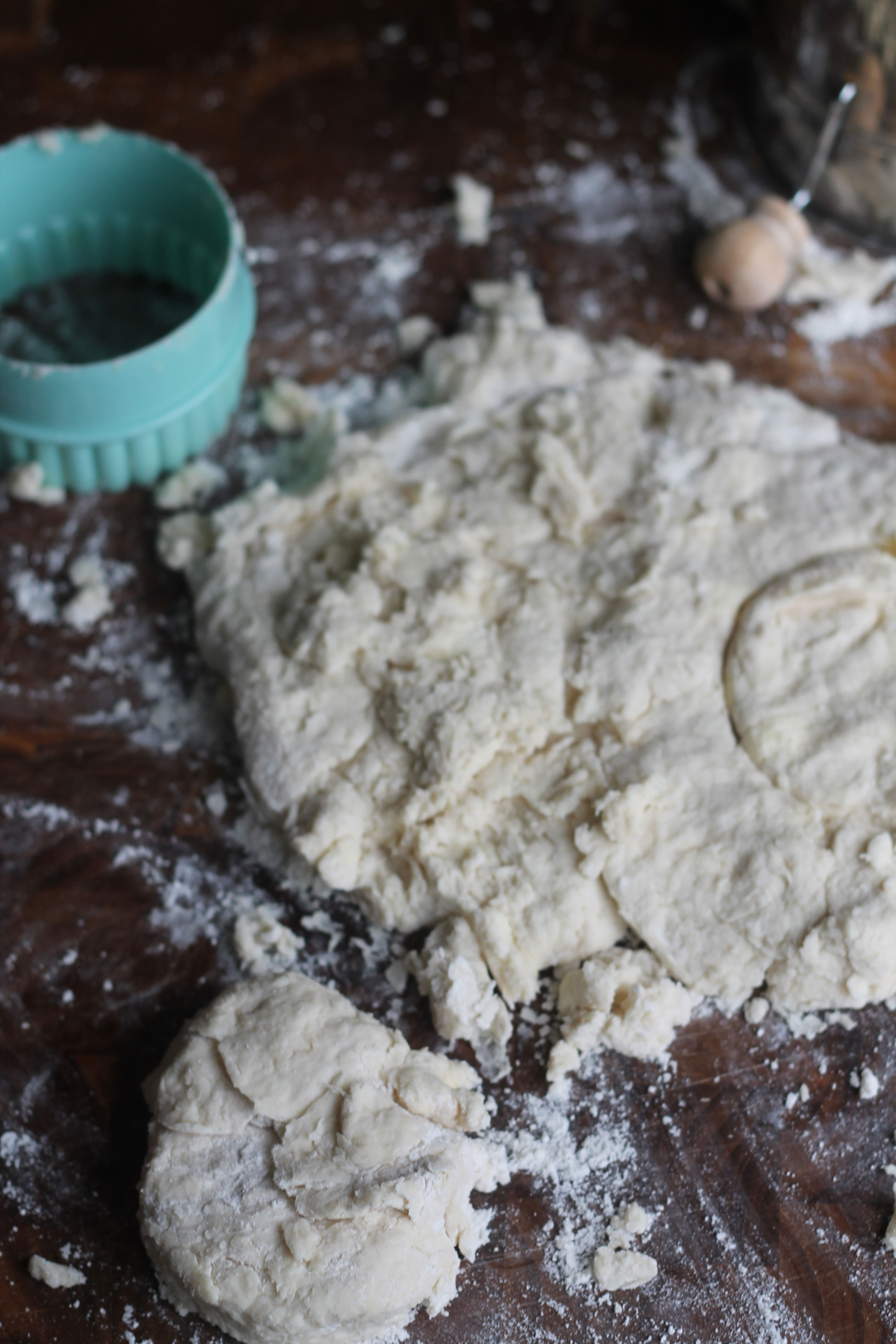 So I got up early poured over my many cookbooks and tried to concoct the perfect homemade biscuit. Well mission accomplished! And even better I made Cranberry Orange Preserves to go along with them. I want so badly to call it Jelly because it sounds better, but after much research because it has the cranberry still in fruit form it is called a Preserve. Now this is a little tart for some people but the pack of punch is perfect for me, but if you want something a little more sweet than tart add some of my homemade apple butter.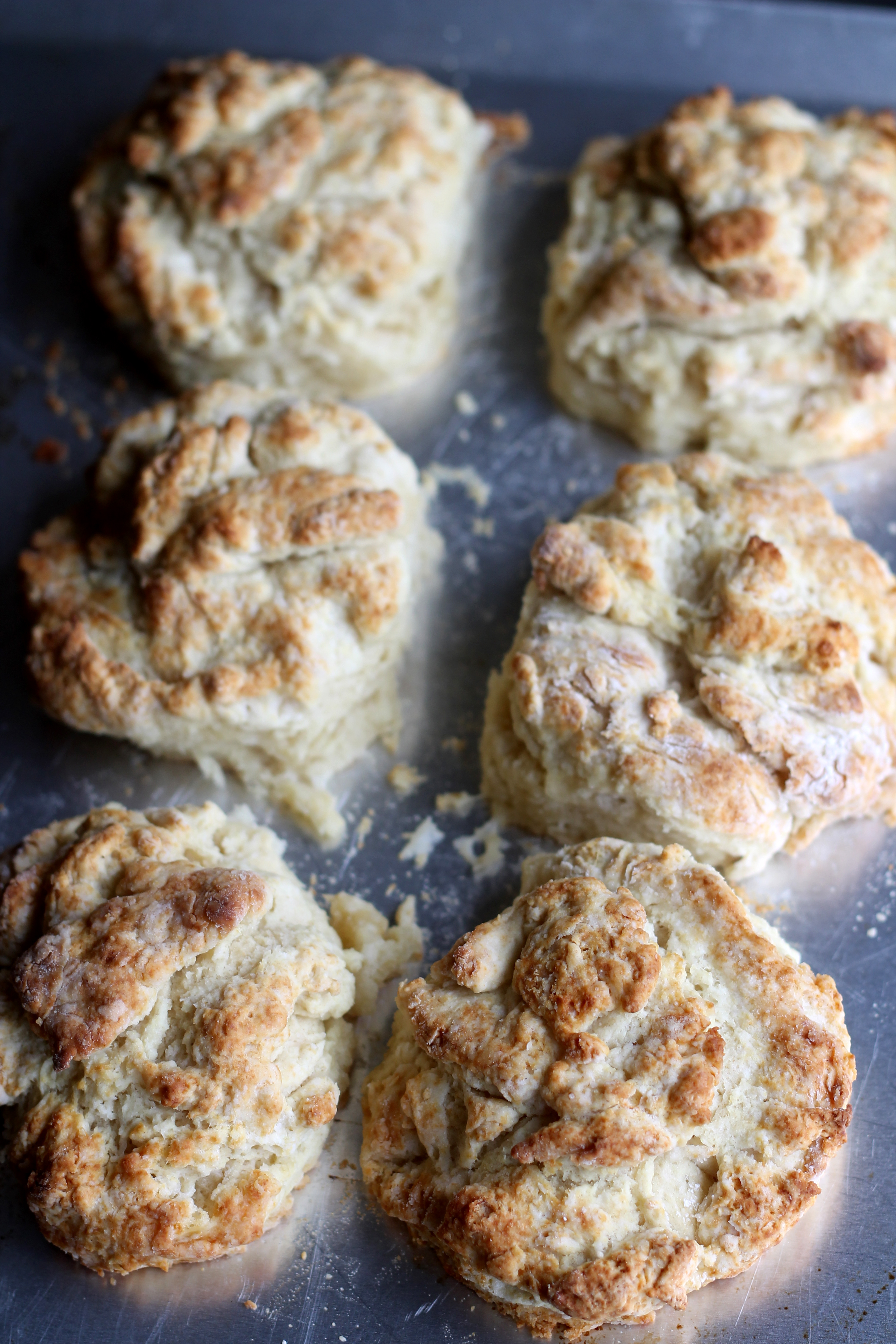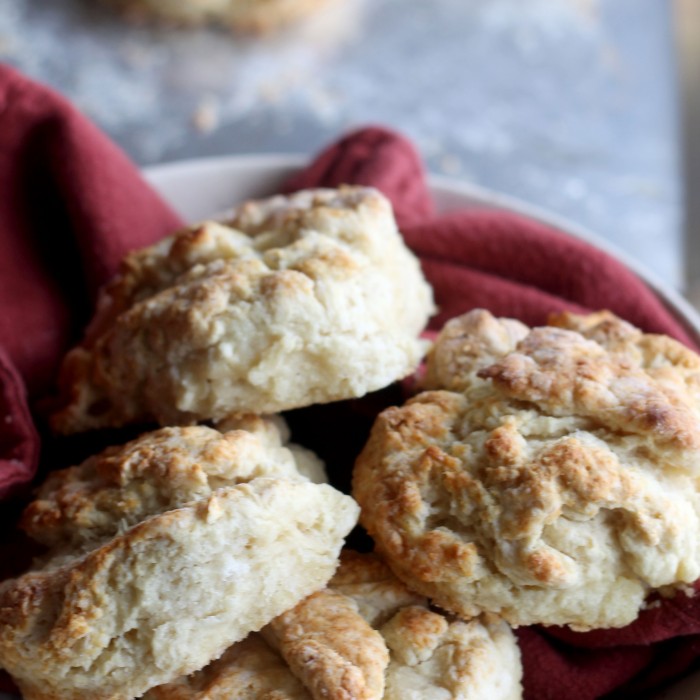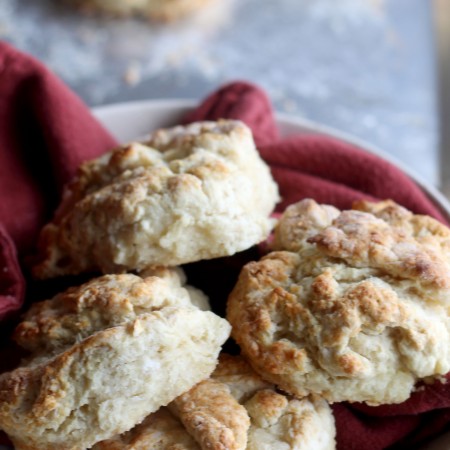 Recipe Card
love it? rate it!
Homemade Buttermilk Biscuits
Serve with Cranberry Orange Preserves (recipe below)
Ingredients
2 1/2

cups

all purpose flour

1

tablespoon

baking powder

1

tablespoon.

sugar

1

teaspoon

baking soda

3/4

teaspoon

salt

8

tablespoons

1 stick butter, cold

1

cup

buttermilk
Instructions
Preheat oven to 450 degrees.

Sift flour into medium bowl. This is not required if you don't have a sifter, but it makes the biscuits lighter.

Add the baking powder, sugar, baking soda, and salt to the bowl. Mix until fully incorporated.

Cut butter into cubes, using a pastry cutter cut butter into pea sized pieces while incorporating it into the flour.

Using a rubber spatula, fold the buttermilk into the flour mixture.

Sprinkle a small amount of flour onto a work surface.

Turn onto floured counter. Pat down til 1" thick - don't use rolling pin. Using a biscuit cutter - cut out rounds to the size of your liking.

Place on an ungreased cookie sheet about 1/2 inch apart which makes them taller. Bake 12-15 minutes or until light golden brown.
did you make this recipe?
Make sure to follow on Pinterest @easyrecipesfromhome for more easy recipes!
Cranberry Orange Preserves
Ingredients
1 c. cranberries
1/2 c. orange juice
1/2 tsp. apple cider vinegar
1 1/2 Tbsp. agave syrup
1-2tsp. orange zest
Directions
1. Combine all ingredients except 1/4 Tbsp. agave syrup in small sauce pan.
2. Cover and cook on low heat until the cranberries are tender and bursting apart, about 30-40 min.
3. Stir frequently to prevent the mixture from burning
4. Stir in remaining 1/4 tsp agave syrup. Remove from heat and cool.