A festive cocktail full of pomegranate, bubbly and more!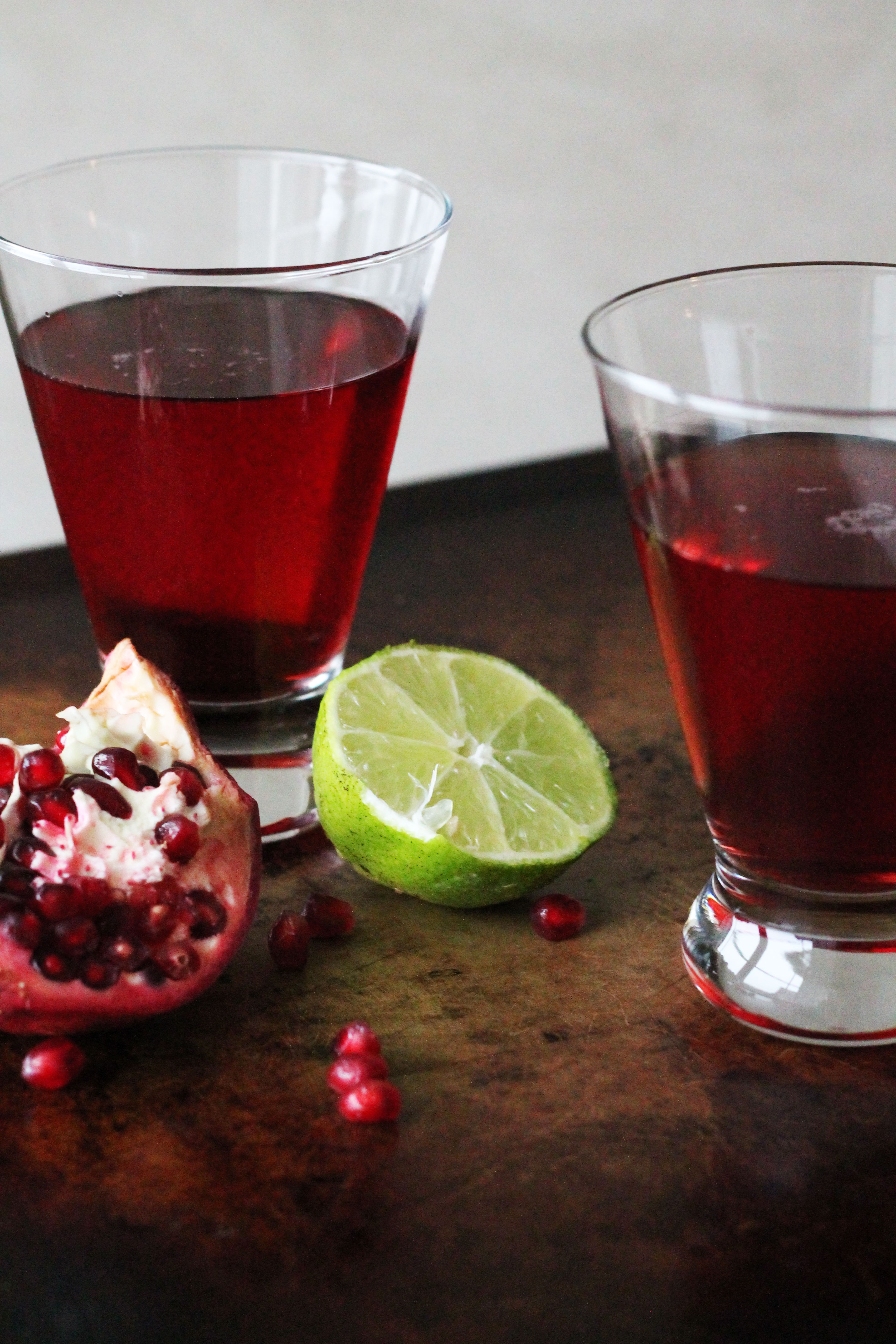 I know a lot people ring in the new year with a healthy dish so I jumped on the bandwagon somewhat. And most people on New Year's Eve celebrate with a cocktail and I celebrated with this.
So even though I'm a little tardy to the party. It's time to officially celebrate with champagne. I remember back to our honeymoon and every time someone found out we had just gotten married we would receive a celebratory glass of champagne. And since John is not a champagne drinker I got to have quite a bit.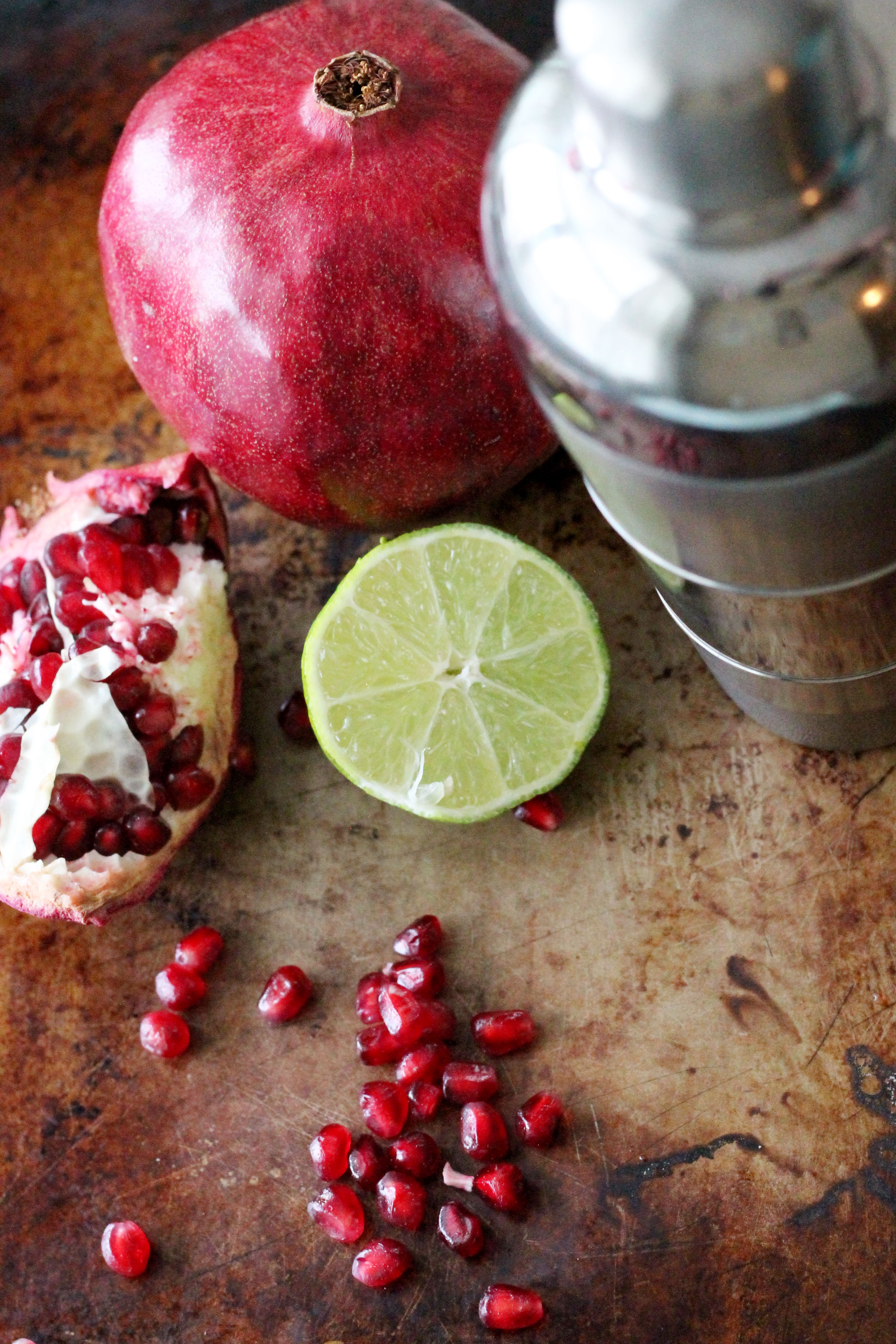 I don't claim to be a baker (even though I've gotten better) or a cocktail maker (even though I make a mean sangria ). But I really enjoy an innovative cocktail every now and then when we go out to eat. My favorites lately have been a Winter Breeze (vodka, pear juice, and cranberry combo) and my all time favorite Limoncello and Prosecco combination.
But when I saw the beautiful ruby pomegranates at the grocery store I knew I had to make a salad or a cocktail. And I chose the latter. Maybe next time Mr. Salad.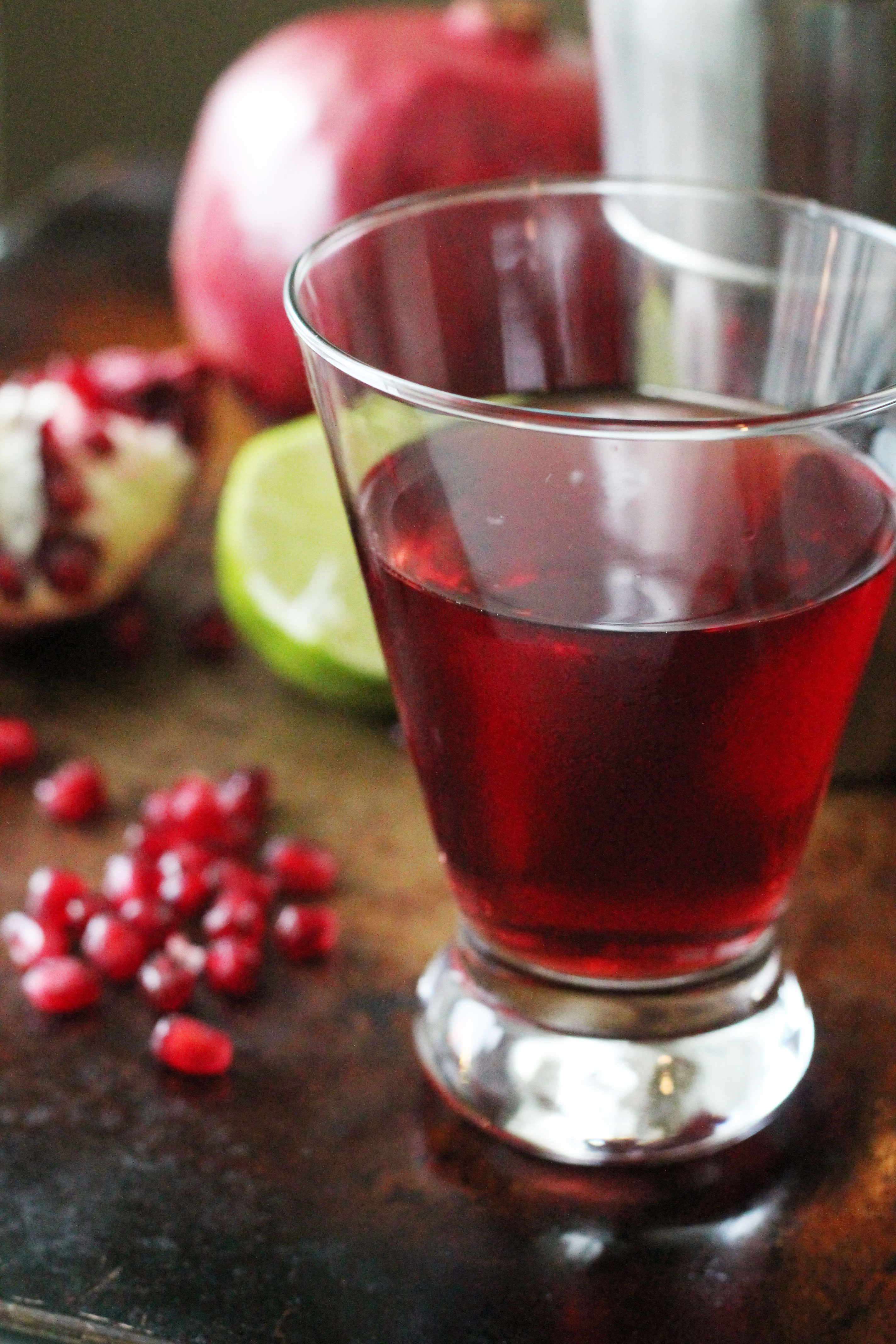 The first time I made this drink it tasted like cough syrup thanks to my shipt shopper getting the wrong juice (pomegranate blueberry). Have you used shipt yet? OMG it's amazing!!!
But I finally got the plain pomegranate juice and BAM! No more cough syrup cocktail. Even John the non champagne drinker even enjoyed it So even though the new year has already started let's finish off the week with this fun drink!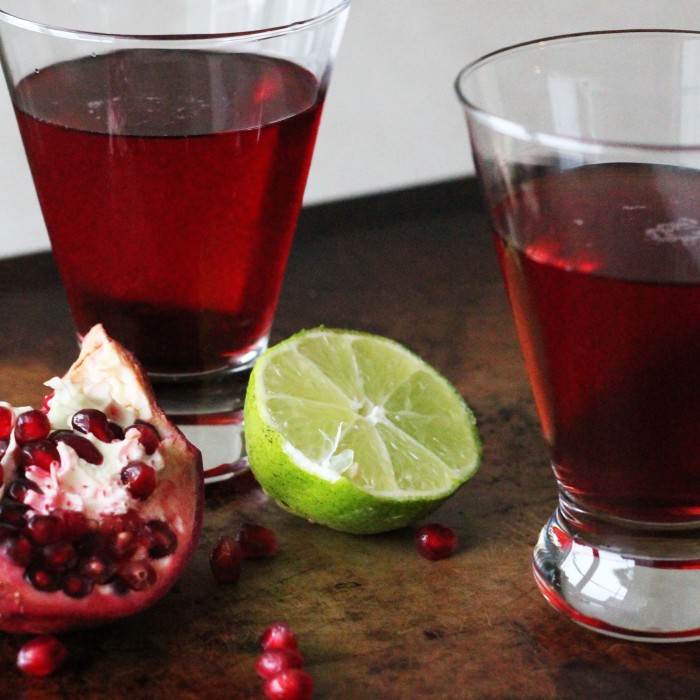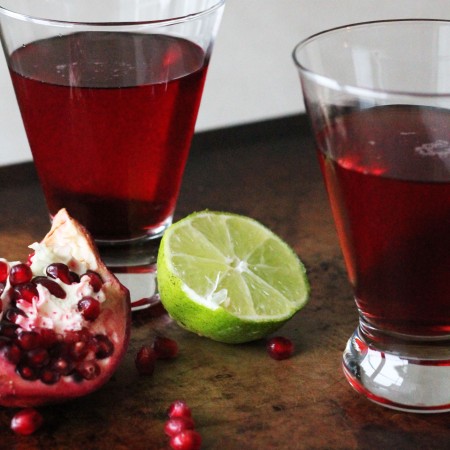 Recipe Card
love it? rate it!
Pomegranate Lime Martini
Ingredients
Ice

1/2

cup

pomegranate juice

1/4

cup

lime juice

2

tablespoon

vodka

1/3

cup

chilled champagne
Instructions
Place ice in martini shaker. Add pomegranate juice, lime juice, and vodka.

Cover and shake. Strain into a martini glass.

Top with champagne.
did you make this recipe?
Make sure to follow on Pinterest @easyrecipesfromhome for more easy recipes!