Have you ever roasted grapes before? And then put them in a salad?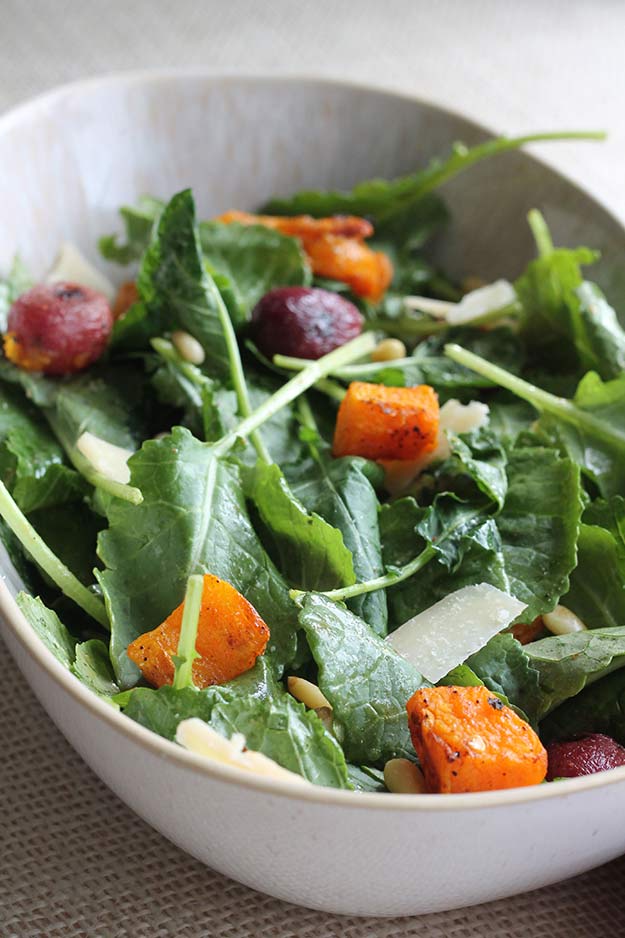 No? Well me neither until I did a review for the Food52 Mighty Salads Cookbook. I mean I don't think it could get better – a salad with with veggies, fruit, and cheese? Yes please!
The chapters are broken down to Leafy Salads (like this one), Less-Leafy Salads, Grain & Bean Salads, Pasta & Bread Salads, Fish & Seafood Salads, and Meat Salads. So as you can tell you have quite a bit to sort through.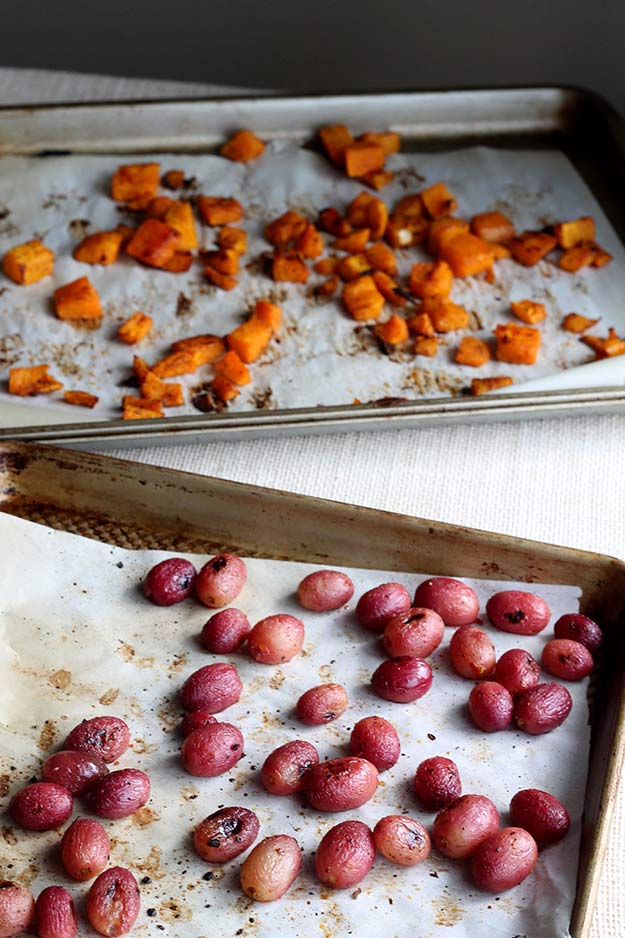 I tried out the Bloody Mary Steak Salad – and although the idea sounded great it fell pretty flat. The Grilled Ratatouille & Bulgar Salad also sounded like one I might enjoy but decided on this Roasted Grape, Butternut Squash, and Kale Salad due to the season.
A few suggestions: The spice mix was great for my palate but a little too spicy for the toddlers so I'd recommend taking out the red pepper flakes and increasing the sweet paprika. Also on the vinaigrette I'd reduce the mustard to 2 teaspoons so it's not as strong and the Parmesan will pop through more.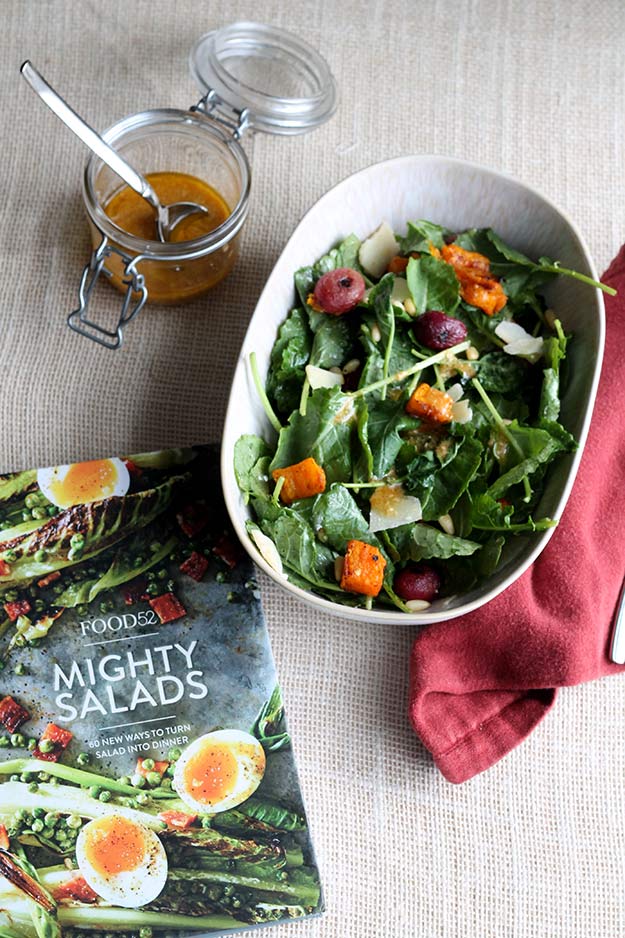 If you haven't noticed my cookbook reviews have a central theme – salsas, pizzas, and now salads.
For the full recipe visit here.
Disclaimer: This post contains affiliate links. I received this book from Blogging forBooks for this review. I did not receive any compensation for this review and all opinions are my own. Thank you for reading and supporting the companies I partner with.