A lot of fall dishes can sometimes be a little more on the heavy side with cream or cheese (I'm very guilty of making those) but not this Winter Squash and Pumpkin Soup.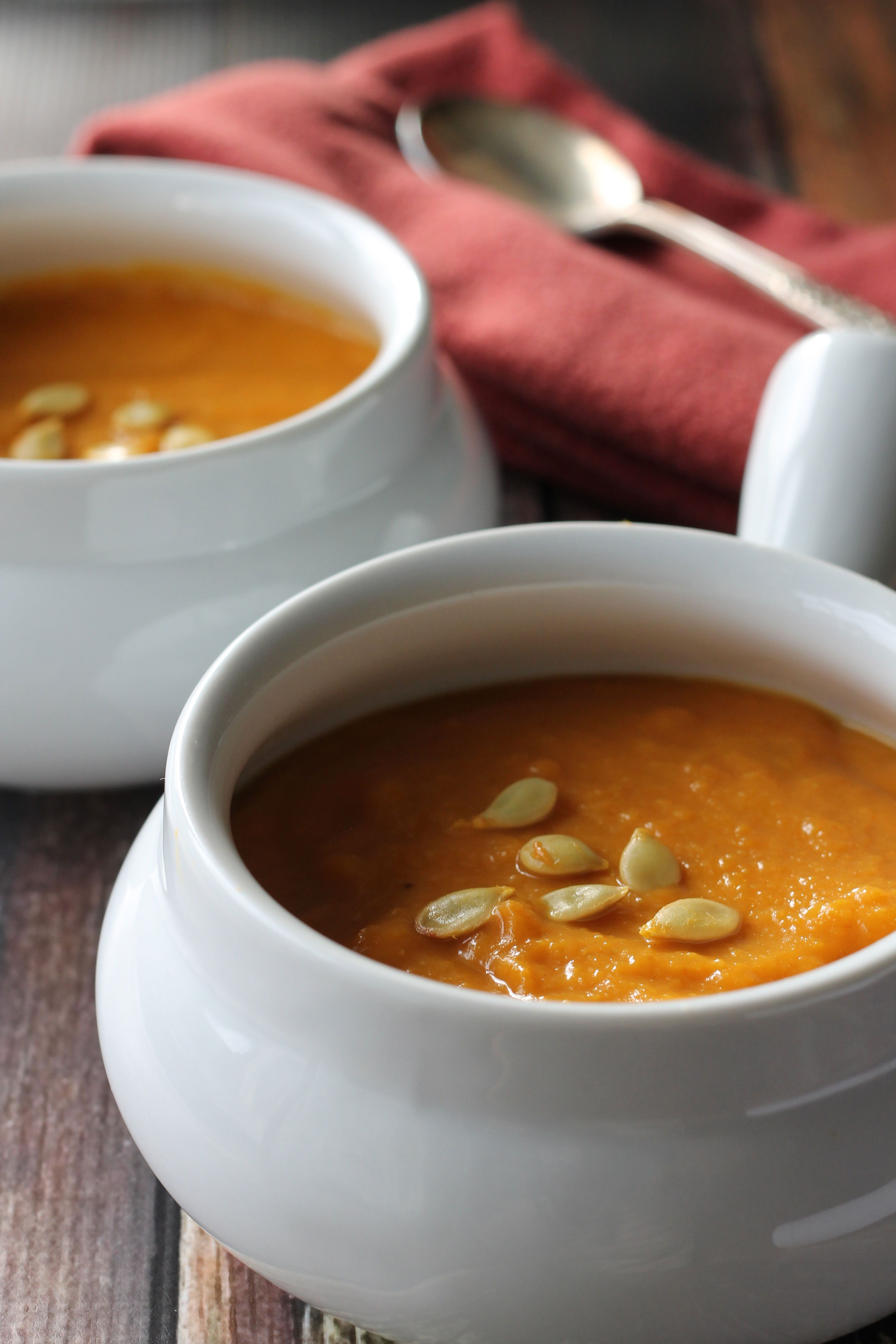 You can have all that comfort without having to worry about about those calories you know you'll end up consuming during the holidays.
Just like Chicken Pot Pie, chili or beef stew this soup screams fall and makes you want to cozy up in bed and have a tv show marathon. Speaking of we haven't talked lately about all the new fall shows I'm obsessed with! I'm all about Blindspot, Quantico, and the Player. Have you seen any of them?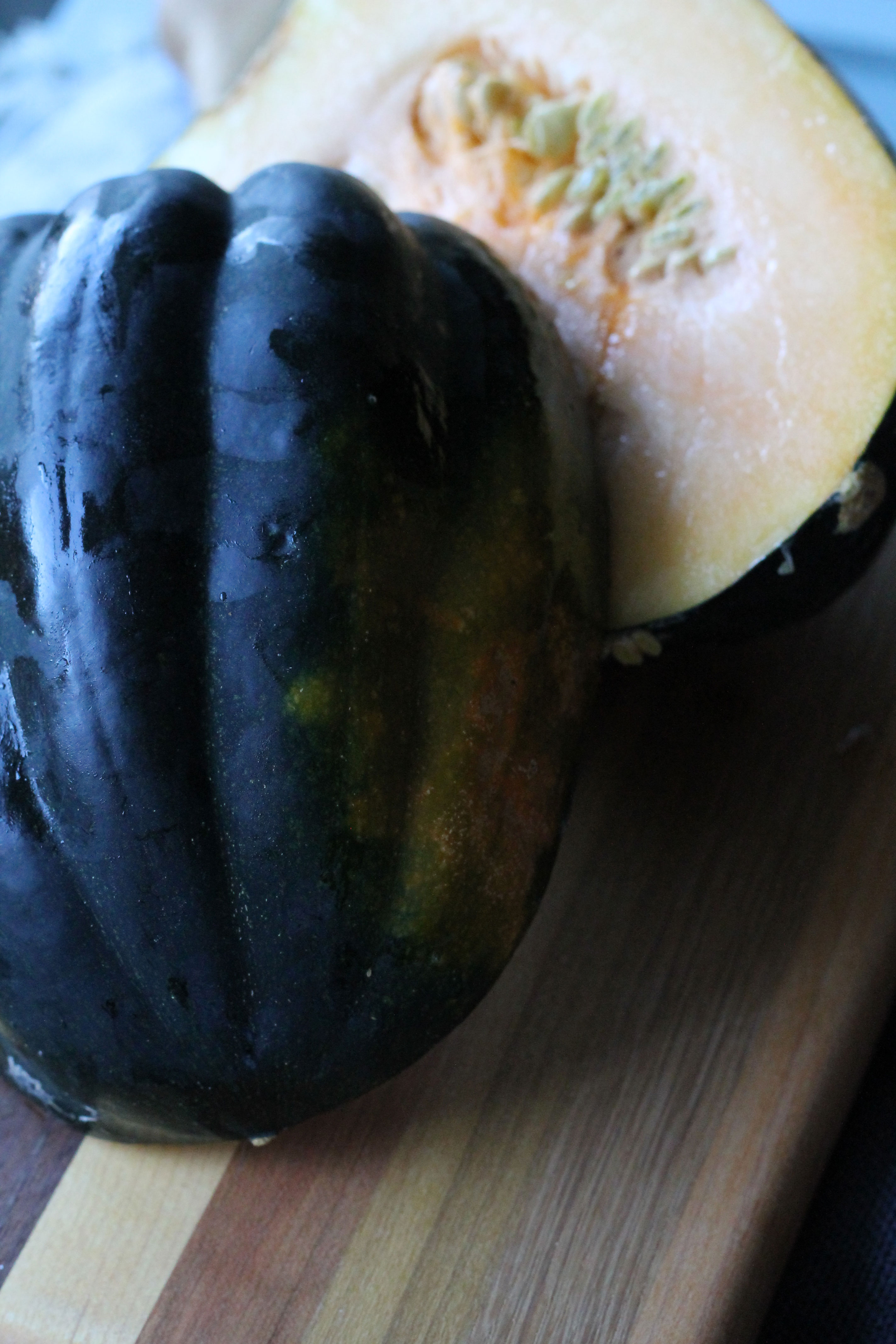 I recently discovered I love pumpkin beer. I guess it's one of those things either you do or you don't. I probably would have never tried it I mean I haven't even had a pumpkin spice latte…did I just hear a pin drop because of the silence & shock? I honestly just haven't cared to. I was so excited fall was upon us because that means I could enjoy my favorite beer Magic Hat Hex. Yes past tense – it is now discontinued. Hence Magic Hat Wilhelm Scream Pumpkin Ale came into the picture.
You might be asking why I'm talking pumpkin beer but I realized I am not a huge pumpkin fan either. That was until this soup.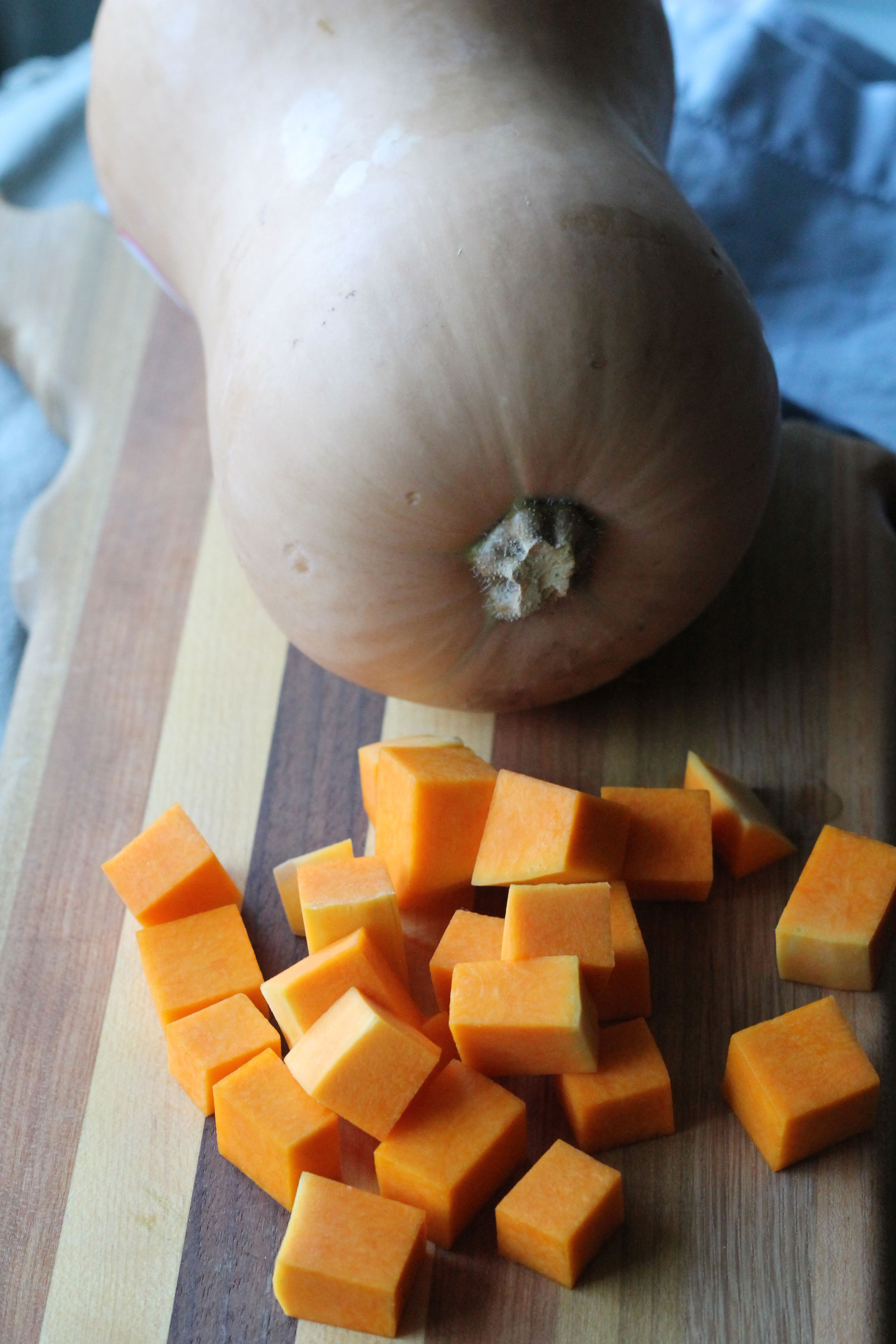 As you saw last week I had some great things to eat and even a great fall cocktail. So I decided let's eat a little better this week. This Winter Squash and Pumpkin Soup is a combination of sweet from the squash and creamy from the pumpkin puree and coconut milk once blended all together. And if you are worried it might be too sweet, don't worry there is the final addition of curry powder to balance it all out.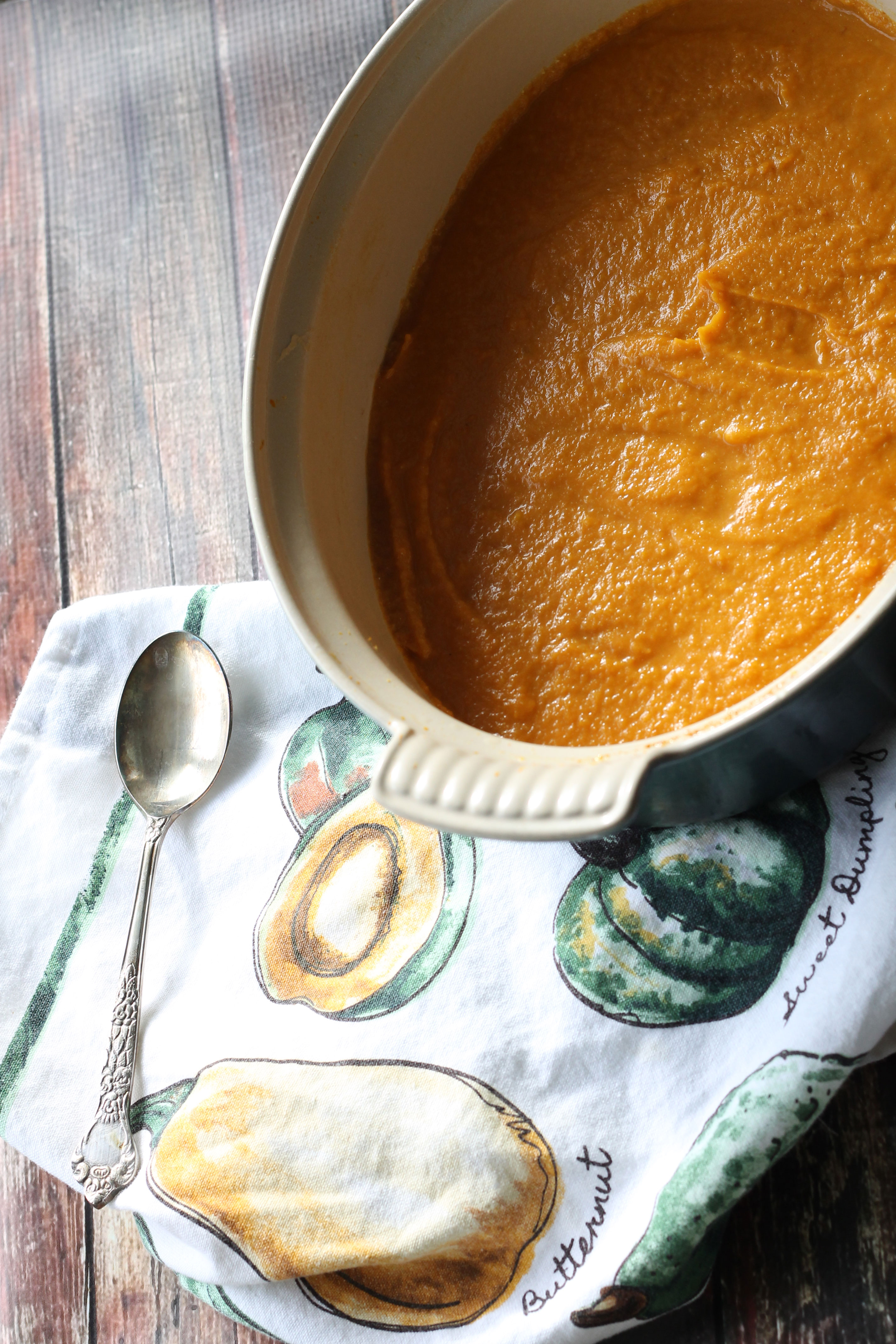 What are some of your favorite fall dishes that can help cut down on the calories during the holiday season?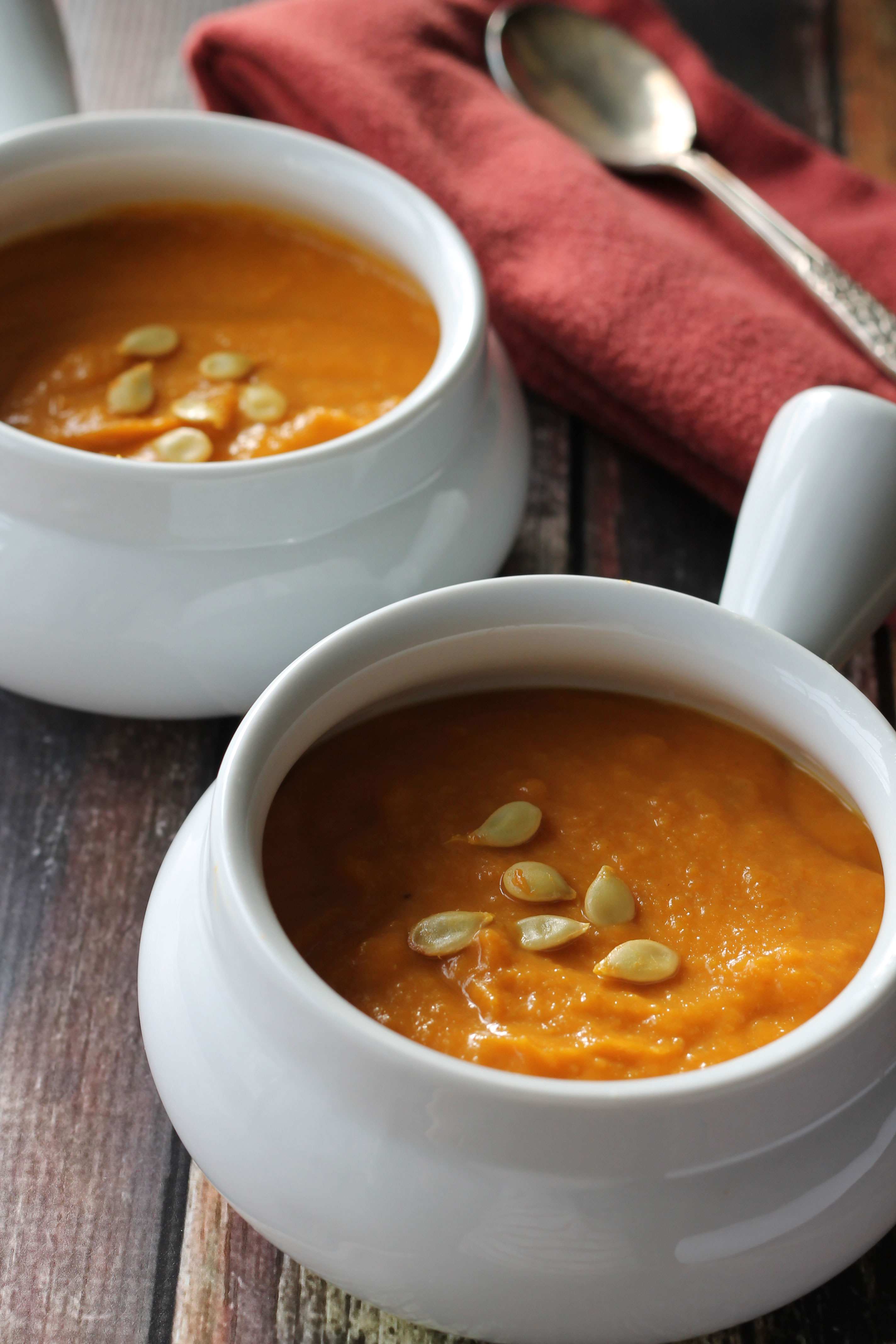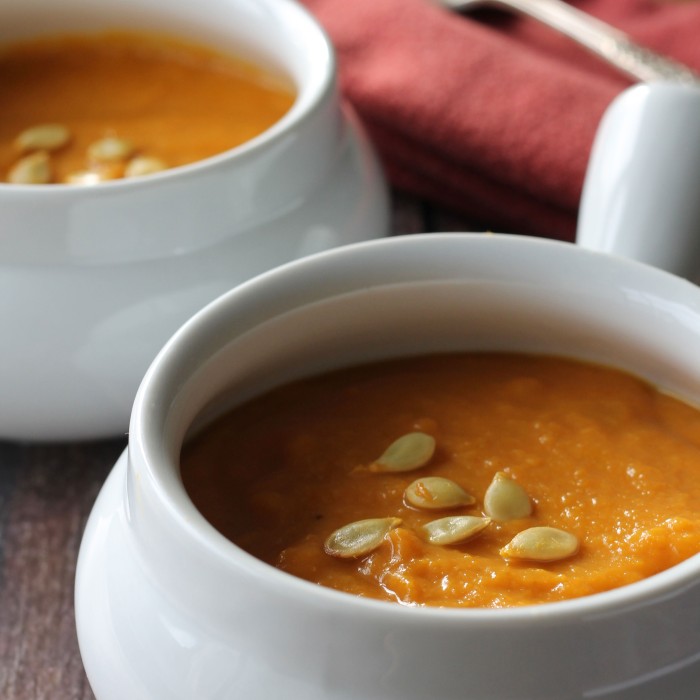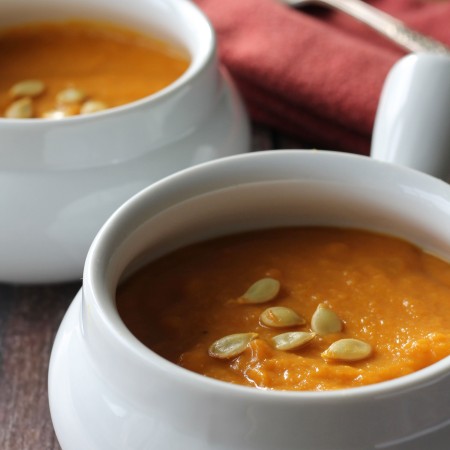 Recipe Card
love it? rate it!
Winter Squash & Pumpkin soup
Ingredients
1

tablespoon

olive oil

2

tablespoons

butter

1/2

yellow onion

diced

1

medium butternut squash

peeled, seeds removed and diced (3-4 cups)

1

acorn squash

cut in half and seeds removed

4

cups

vegetable broth

1

can pumpkin puree

15 oz

1

cup

coconut milk

1/2

teaspoon

curry powder

1/4

teaspoon

cinnamon
Instructions
Preheat oven to 400 degrees.

Place acorn squash cut sides up and roast for 40 minutes.

Melt butter and oil in stockpot over medium heat. Add onion and saute for 3-4 minutes.

Add vegetable broth and butternut squash. Bring to a boil. Cover pot and reduce heat to low and allow to simmer for 25 minutes.

Once acorn squash is done, scoop out flesh and add to stockpot, followed by pumpkin puree.

Using an immersion blender* puree until smooth.

Add in coconut milk, cinnamon, and curry powder. Stir until fully incorporated. Add in more vegetable broth if the soup is too thick for your liking.
Notes
*If you do not have an immersion blender, carefully add the soup to a blender. This might need to be done in smaller batches to not overload. Also if using a blender make sure to vent it on top to not overheat.
did you make this recipe?
Make sure to follow on Pinterest @easyrecipesfromhome for more easy recipes!