John went to Arkansas for fly fishing with some friends this weekend which left the dogs and me to fend for ourselves. Originally Mama was going to fly up and spend the weekend with us but that darn wintry mix hit us pretty hard cancelling all the flights. So what did that leave me to do? Well clean, organize, and cook of course! I got to recipe test a ton! Some resulted in minor fails and others were a huge success like my Southwestern Hash I had for dinner which you could also have for breakfast. I was craving chocolate so I decided I had to bake something. I have been making a lot of cookies lately since John loves them so much – I mean he did have a milk and cookie station at our wedding instead of a groom's cake. At first, I planned on making my Guinness Fudge Brownies but then I realized John took the beer with him on his trip. So I looked in my newly cleaned out and extremely organized pantry (I mean I did have 3 whole days of doing nothing) and found Andes Mint. And laying next to our new French Press I saw Espresso grounds. What could be better than mint chocolate and coffee? Nothing trust me!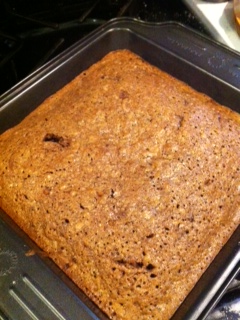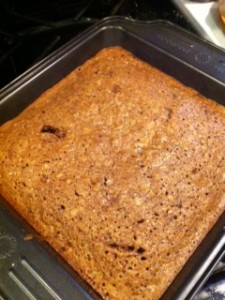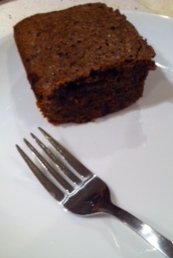 Recipe Card
love it? rate it!
Andes Mint & Espresso Brownies
Ingredients
1

cup

flour

1/2

cup

cocoa powder

1/2

teaspoon

salt

28

pieces

- Andes Mints

1 1/2

sticks butter

1 1/2

cups

sugar

1

teaspoon

vanilla

3

eggs

1/2

cup

cream

1

tablespoon

espresso grounds
Instructions
Preheat oven

Preheat oven to 350 degrees. Butter a 8x8 square baking dish.

In a small mixing bowl, combine the flour, cocoa powder and salt. Put aside. In a saucepan over low heat melt butter.

While butter is melting in another small bowl add the espresso grounds and cream. Stir until almost dissolved (you will still have some granules floating around).

When butter is melted, take off heat. Stir in the sugar. Then whisk in the eggs and vanilla.

Stir in the dry ingredients (flour, cocoa, and salt) until fully incorporated.

Unwrap the Andes mints and coarsely chop. Add them into the brownie batter. Stir but do not over mix.

Pour batter into the prepared baking dish and spread evenly.

Bake the brownies for 35 minutes (if using a glass dish) and about 40 minutes (if you using a metal pan). Test the center of the brownies with a fork which should come out clean. Remove from oven and set on top of a wire rack or stove top so that the brownies can cool completely before cutting into them.
did you make this recipe?
Make sure to follow on Pinterest @easyrecipesfromhome for more easy recipes!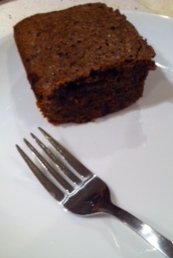 Menu for the Week
Ribolitta with Swiss Chard, Butternut Squash and Tomatoes
Spaghetti & Meatballs with Caesar Salad