Well hello Friday!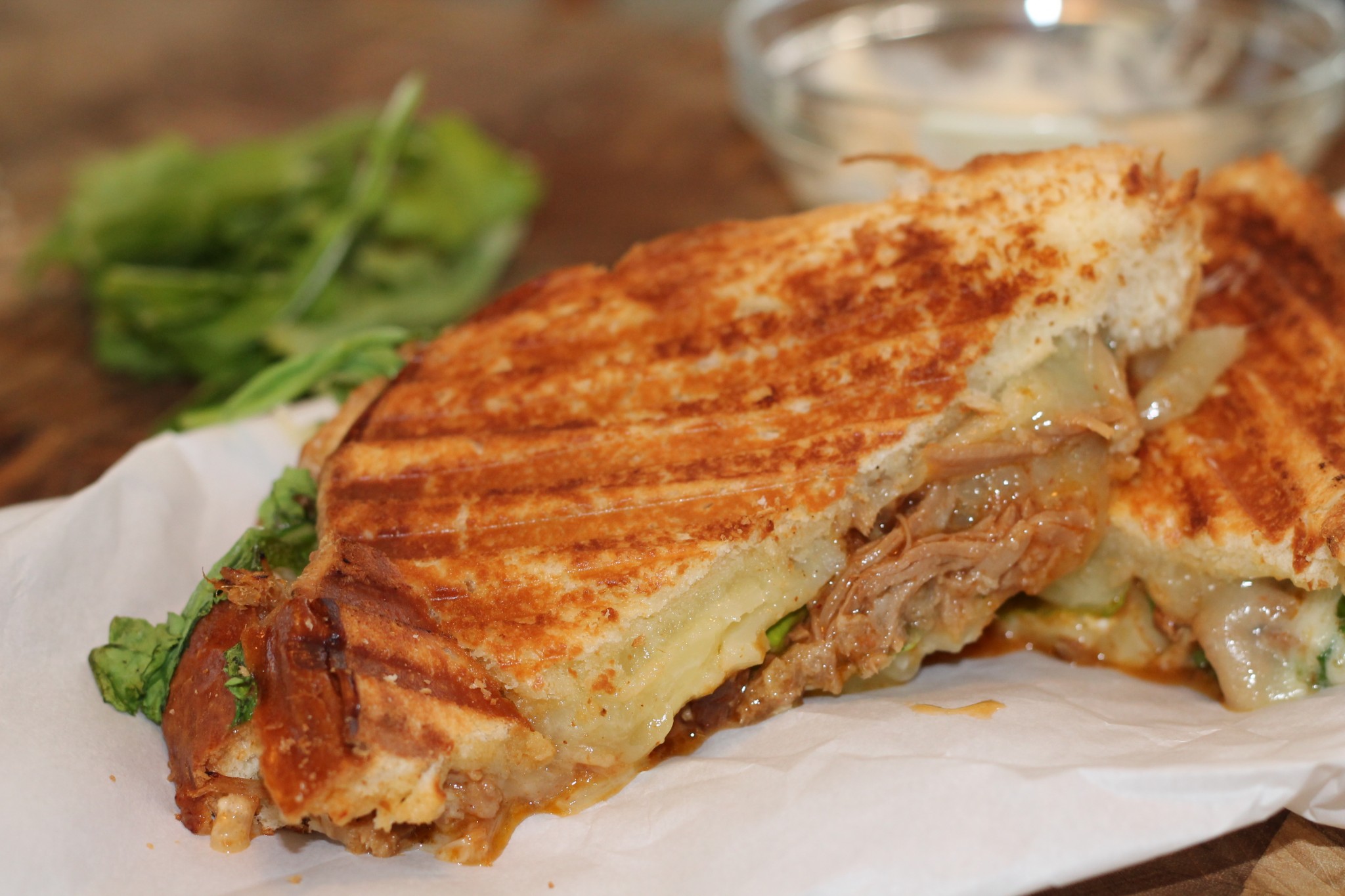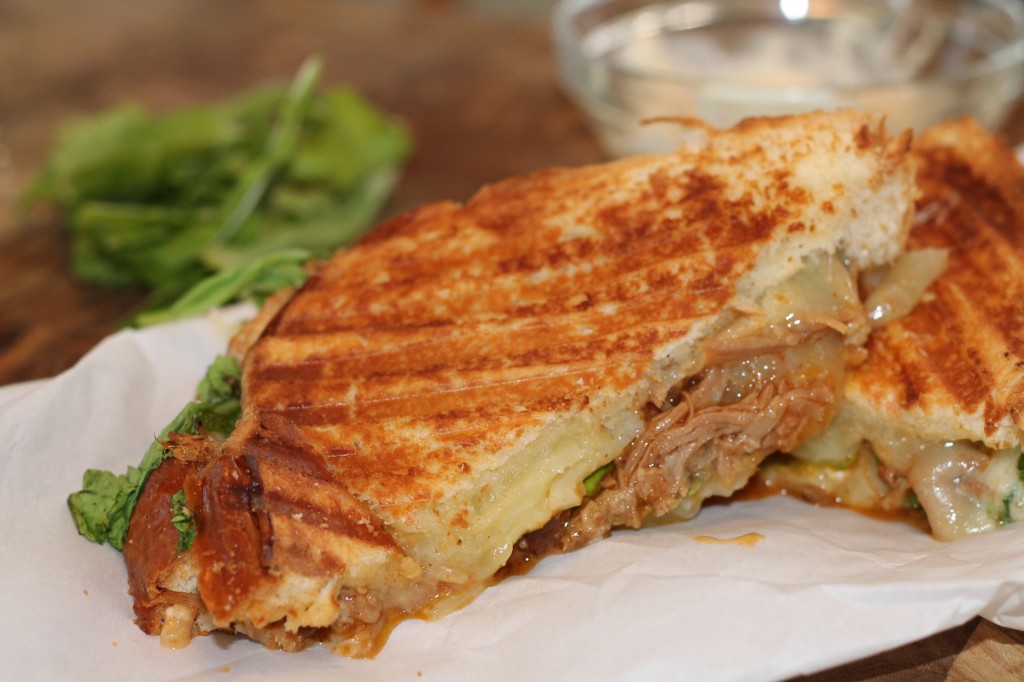 This day normally has a bit of excitement for me since I know by the end of the day John will be getting home from work and we have the whole weekend as a family. But this Friday in particular is a little more special since Mama has been here all week long. And that means shopping, getting things done on my to do list, an amazing babysitter for JG, and yes yes I can spend hours in the kitchen.
Last week I made my go to BBQ Pulled Pork in the crock pot – sandwiches with baked beans, macaroni and cheese, and then yes the ultimate grilled cheese. If I could have a grilled cheese (the "fancy" kind as John likes to refer to them) everyday without it going straight to my waistline I would.
I got this grilled cheese idea from Eat Streets. Sometimes I binge watch that show and come up with so many ideas to transform into recipes. Too bad we don't live close to downtown anymore to attend First Friday for the food trucks.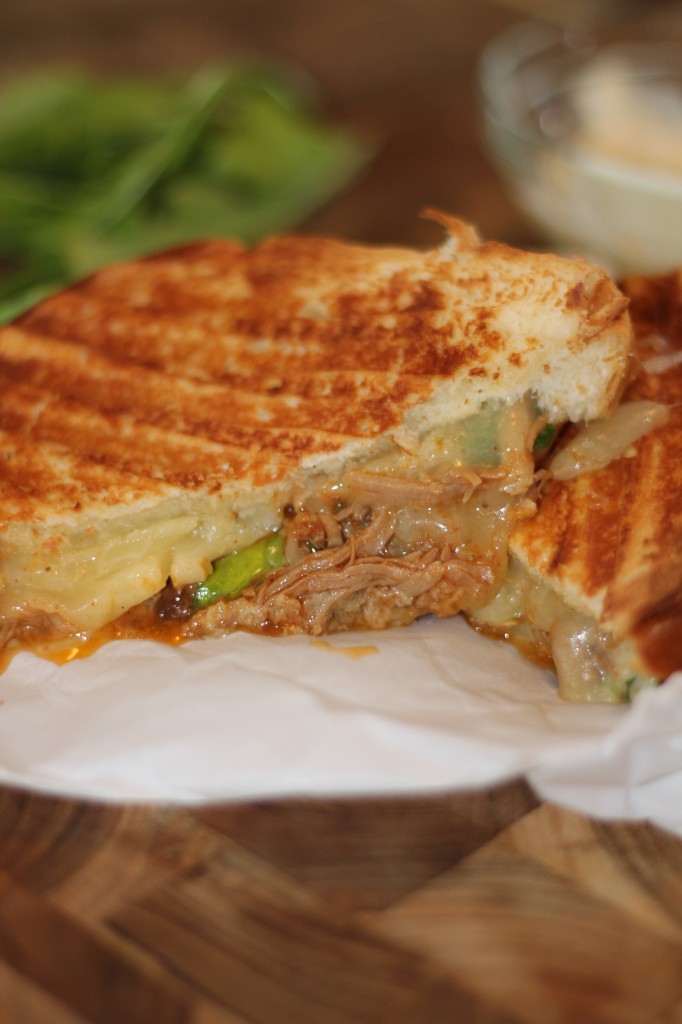 I can't remember when it was but sometime within the last few years I was introduced to creamy horseradish. Add it to a little mayo and it is the perfect condiment for any meaty sandwich. Add a little arugula to give it a peppery taste…and umm to make it a little healthier right? And cheese…well I thought of all the kinds I could use but decided to go simple with a white cheddar.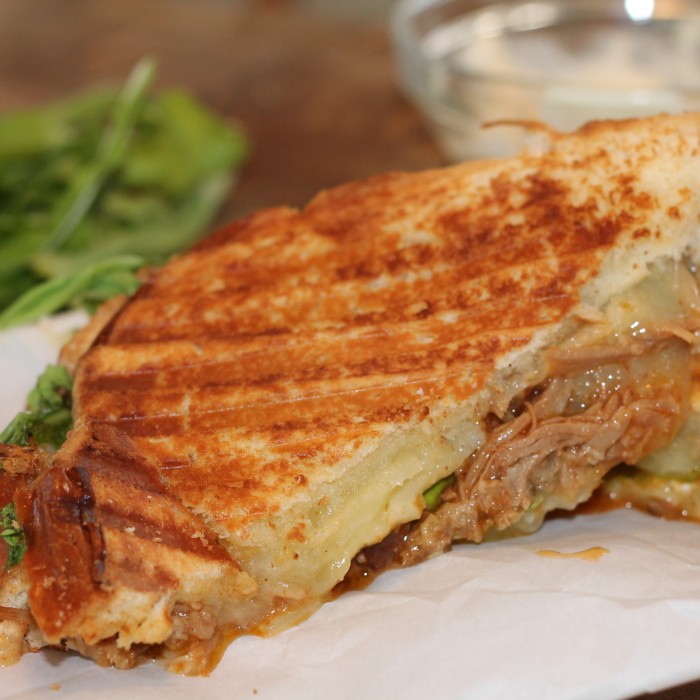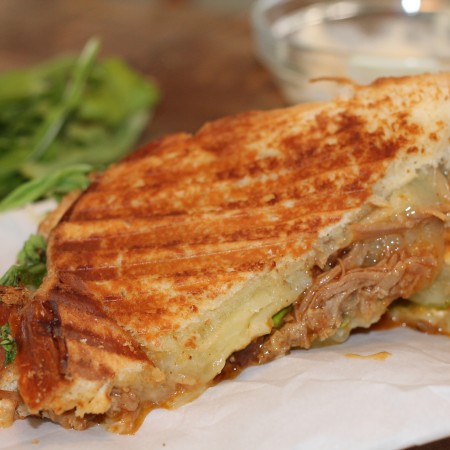 Recipe Card
love it? rate it!
BBQ Pulled Pork, White Cheddar and Arugula Grilled Cheese
Ingredients
2

slices

of white bread

1

tablespoon

mayonnaise

1/2

teaspoon

creamy horseradish

3

oz.

white cheddar cheese

1/4

cup

arugula

1/3

cup

pulled pork

2

tablespoons

softened butter
Instructions
Heat panini press or large skillet over medium heat.

Combine the creamy horseradish and mayonnaise together in a small bowl until fully incorporated.

To assemble sandwiches, spread softened butter on outside slices of bread.On the inside of a slice spread the mayonnaise mixture. Add half of the cheese, followed by the arugula and then pulled pork.Top it with remaining cheese and slice of bread with buttered side up.

Cook sandwiches until golden brown on both sides.
did you make this recipe?
Make sure to follow on Pinterest @easyrecipesfromhome for more easy recipes!