A new year means a new you right? And a new kind of burger for me – Black Bean Burgers that is.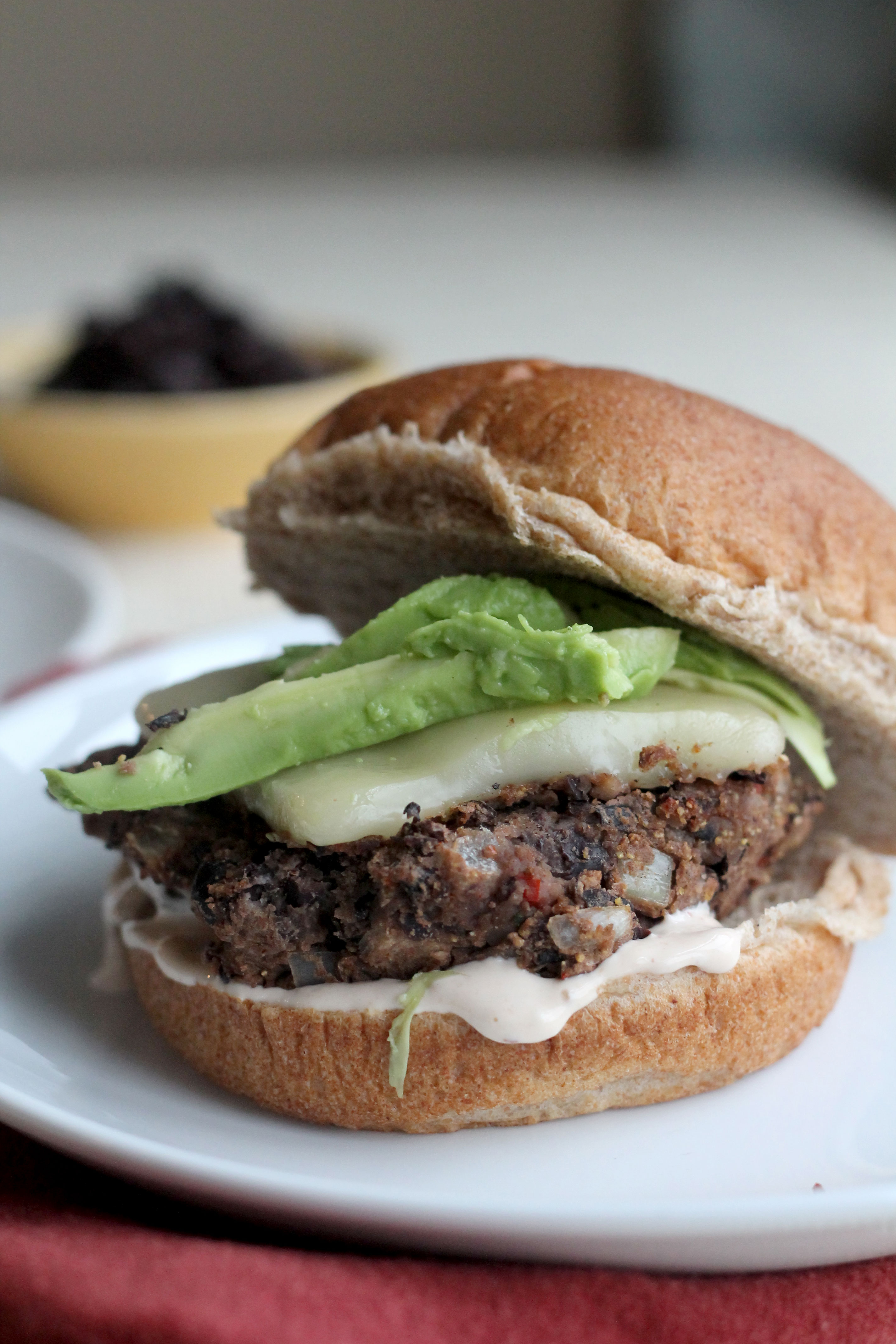 I am sure you could have guessed that the number 1 New Year's resolution every year is to lose weight. I definitely want to be healthier so I guess that means I am in that statistic. After doing a blast from the past this week from Hall Nesting's Top Recipes from 2016 – I am now officially ready for 2017.
Instead of starting the year off with a salad or a healthy taco option like years in the past, how about a satisfying burger? And a vegetarian burger to be specific. Back in Indy when I was on my food truck kick I decided I needed to order a black bean burger because apparently that was the new fad. I tried it and took one bite and spit it out. I mean hello remember I am married to a hunter. I love all kinds of burgers – chicken or beef but decided black bean burgers were not for me.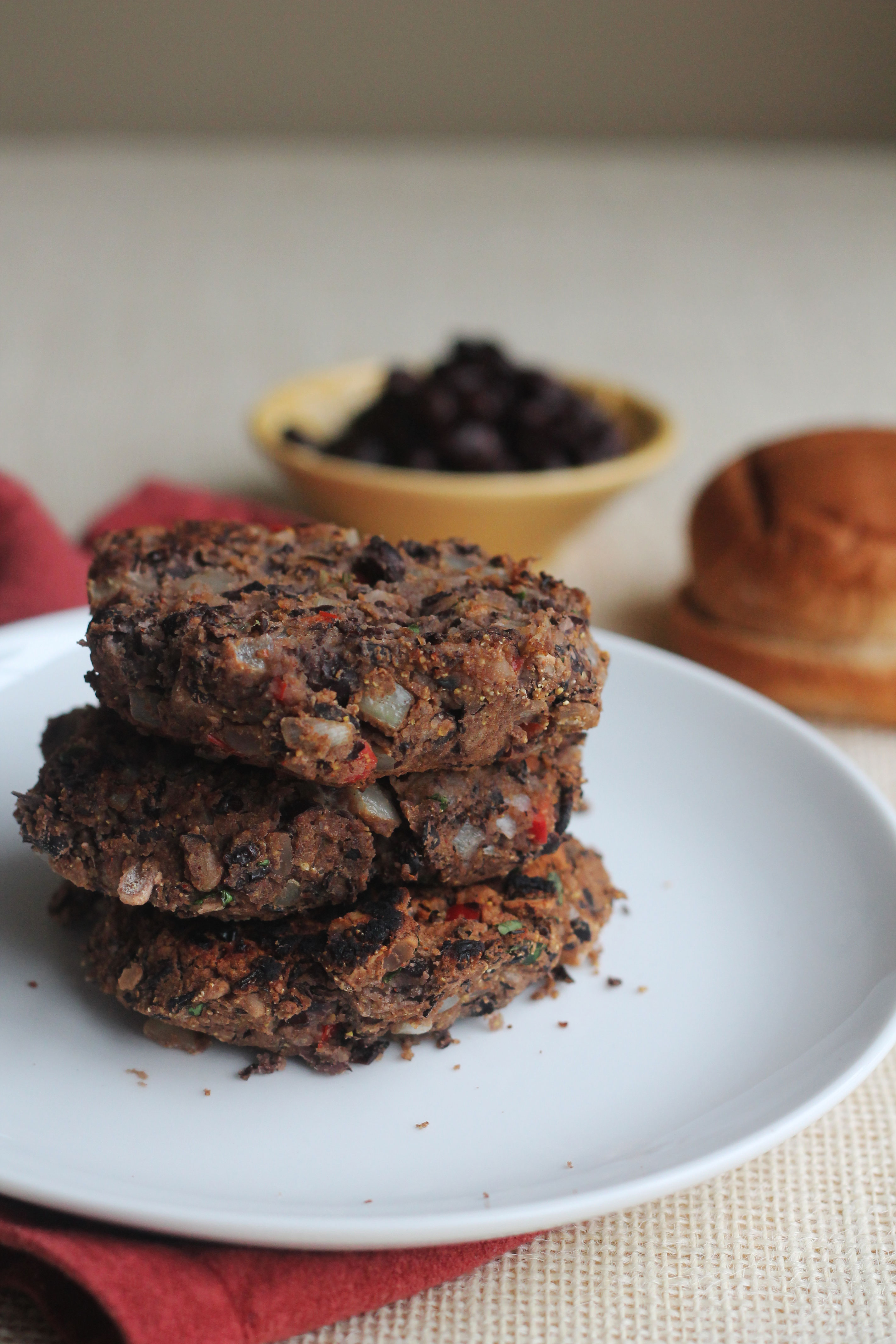 But to be fair I always try something more than once and since my friend Rachel swore by black bean burgers I figured I needed to try again. Then I received this Cuba cookbook and saw a Caribbean Black Bean Burger recipe. Now I had to add a few more spices to take the flavor game up another level because the original recipe just had black beans, red bell pepper, onion and cumin – a little plain for me.
When reading through Cuba – Recipes and Stories from the Cuban Kitchen by Dan Goldberg, Andrea Kuhn, and Jody Eddy you are quickly transported right into some of the villages of Cuba all while learning about the rich culture. The way they describe the Cuban food makes you feel like you can taste flavors that will please every palate.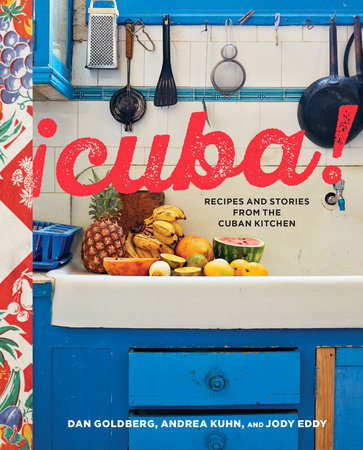 They say Cubans "only care about their friends, family and food." Add faith and football to that for me and I completely understand (I mean I am a Southern girl). "Without ingredients like rice and beans and fried plantains, Cuban cuisine would lose its identity." Which if you know me I love a good rice and beans dish (and so do my kids).
Another thing I loved about this cookbook is it made me pause and realize how much I want to take the time to read and enjoy my 150+ cookbooks and food magazines and not just cook from them.
Other recipes I'd love to try from the book: Papas Rellenas, Empanadas, Shrimp ad Scallop Ceviche, Paella, Churros, Tres Leche Cake, Mojito Cake, Passion Fruit Martini, and the Mojito. If this Black Bean Burger recipe and some of these sound impressive go ahead and snag a copy of it.
Just to drive it home on how good this Black Bean Burger is – John even asked what kind of meat I used with the black beans? The answer was none (he of course was a little shocked). The only thing I'd say that is missing from this meal though is a mojito!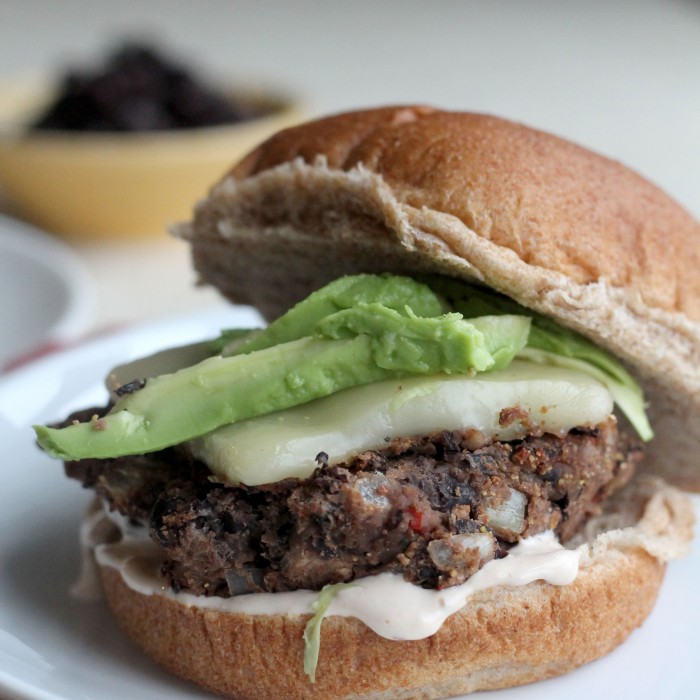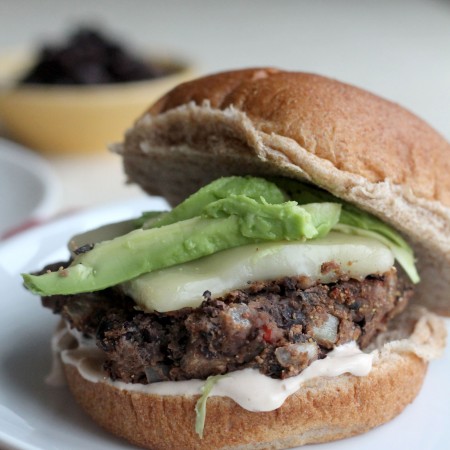 Recipe Card
love it? rate it!
Black Bean Burger
Ingredients
2 1/2

cups

black beans

1 1/2 15 oz. cans

1/2

red bell pepper

stemmed, seeded and finely diced

1/2

cup

finely diced yellow onion

2

tablespoons

chopped fresh cilantro

1

teaspoon

cumin

1

teaspoon

smoked paprika

1/2

teaspoon

garlic

1/2

teaspoon

salt

1/2

teaspoon

chili powder

1

egg white

1/4

cup

cornmeal

1/4

cup

mayonnaise

2

tablespoons

sour cream

1

tablespoon

chipotle adobo sauce

if you want more spice add some of the chipotles

1

tablespoon

lime juice

Vegetable oil

Monterey Jack Cheese

Avocado

6

burger buns

4 buns if you want larger burgers
Instructions
Combine 2 cups of the beans with the bell pepper, onion, cilantro and spices in a large bowl.

Puree the remaining half a cup of black beans with the egg white in the food processor.

Mix the puree into the other ingredients while mashing it together. Sprinkle the cornmeal over the black bean mixture and work it in.

Shape the mixture into six patties (4 if you want larger burgers).

Heat the oil in a large nonstick skillet until shimmering. Carefully add patties to skillet. Cook the patties until they are brown and crispy on the bottom about 5 to 6 minutes flip and cook the other side for 5 minutes.

While cooking combine the chipotle adobe sauce with the sour cream, mayo and lime.

Top burgers with Monterey Jack cheese and avocado.
did you make this recipe?
Make sure to follow on Pinterest @easyrecipesfromhome for more easy recipes!
Disclaimer: This post contains affiliate links. I received this book from Blogging for Books for this review. I did not receive any compensation for this review and all opinions are my own. Thank you for reading and supporting the companies I partner with.
Recipe adapted and reprinted with permission from Cuba! Recipes and Stories from the Cuban Kitchen, by Dan Goldberg, Andrea Kuhn, and Jody Eddy, copyright 2016, published by Ten Speed Press, an imprint of Penguin Random House LLC.