I thought I'd do an homage to peas for this Friday Feedings – starting with this Crunchy Pea Salad.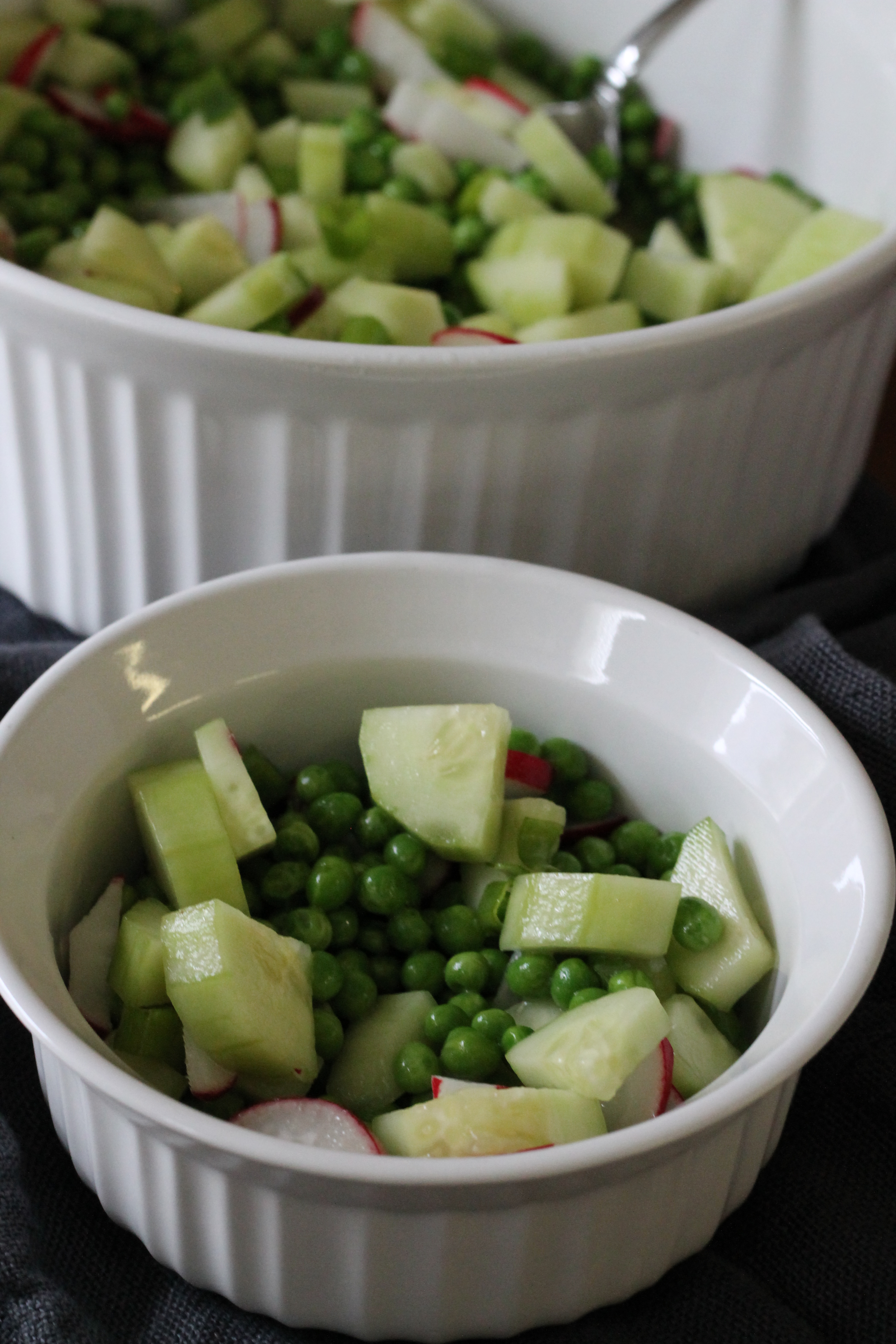 You might be asking why peas?
Well peas are not my friends right now even though I do love them in this Creamy Shrimp with Mushrooms and Peas!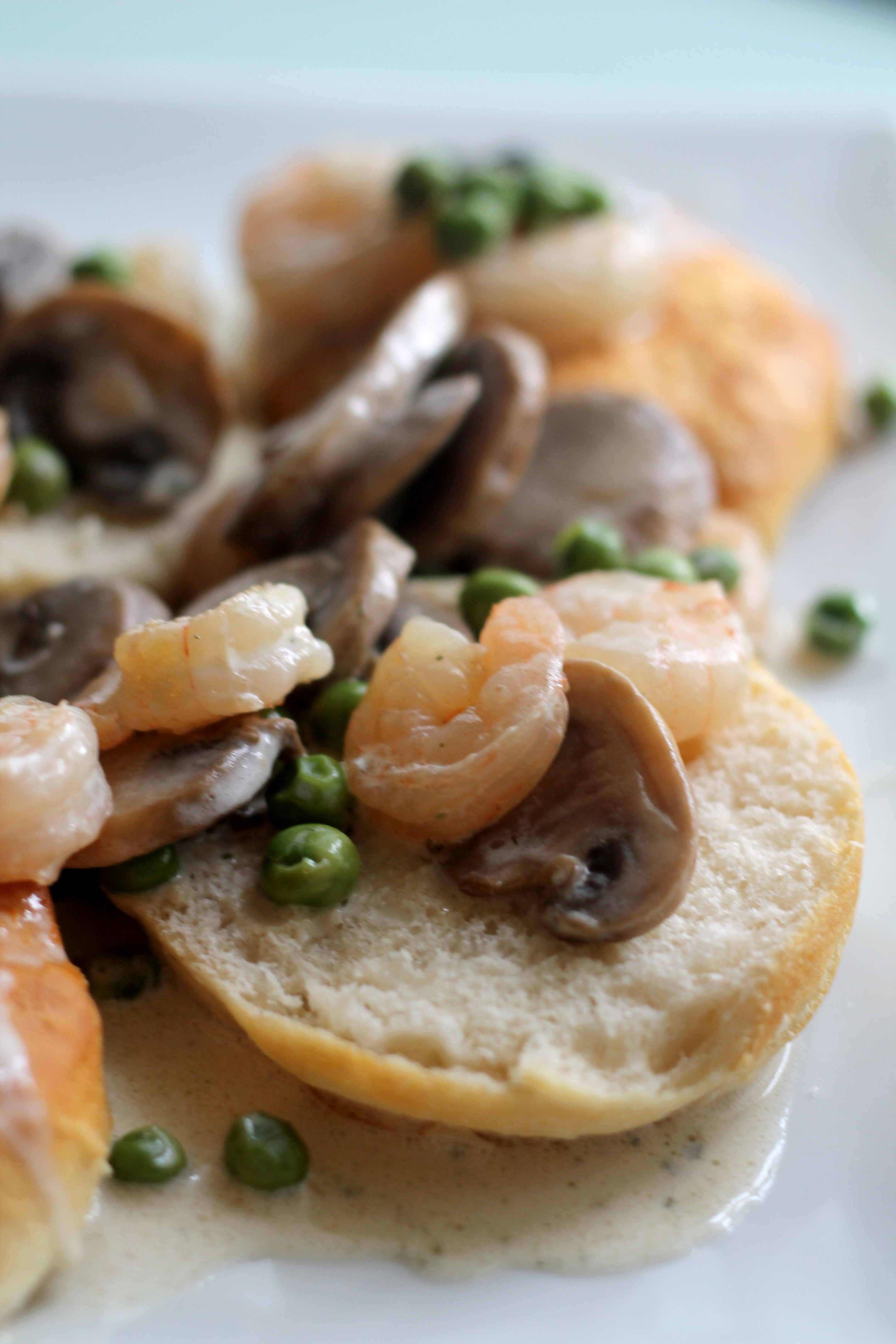 Our sweet yet wildman John Grayson decided to put a pea up his nose this week. And when I say put up I mean sniff it so hard up there that a pediatrician and an ENT could not get it out. So after spending 6 hours at two different doctors offices on Tuesday, Wednesday we had to get him sedated to get it out. Lord help me! All of this of course had to happen with John out of town. Luckily we have one rockstar babysitter that helped me with sweet Amelia.
So even though this Spring Salad with Asparagus, Peas, Prosciutto and Burrata has been my favorite lately we are swearing off peas in our house for a while…until he decides to stick something else up his nose. Oh wait did I not mention that after all that he tried the next day with some rice until I got my crazy angry eyes on him.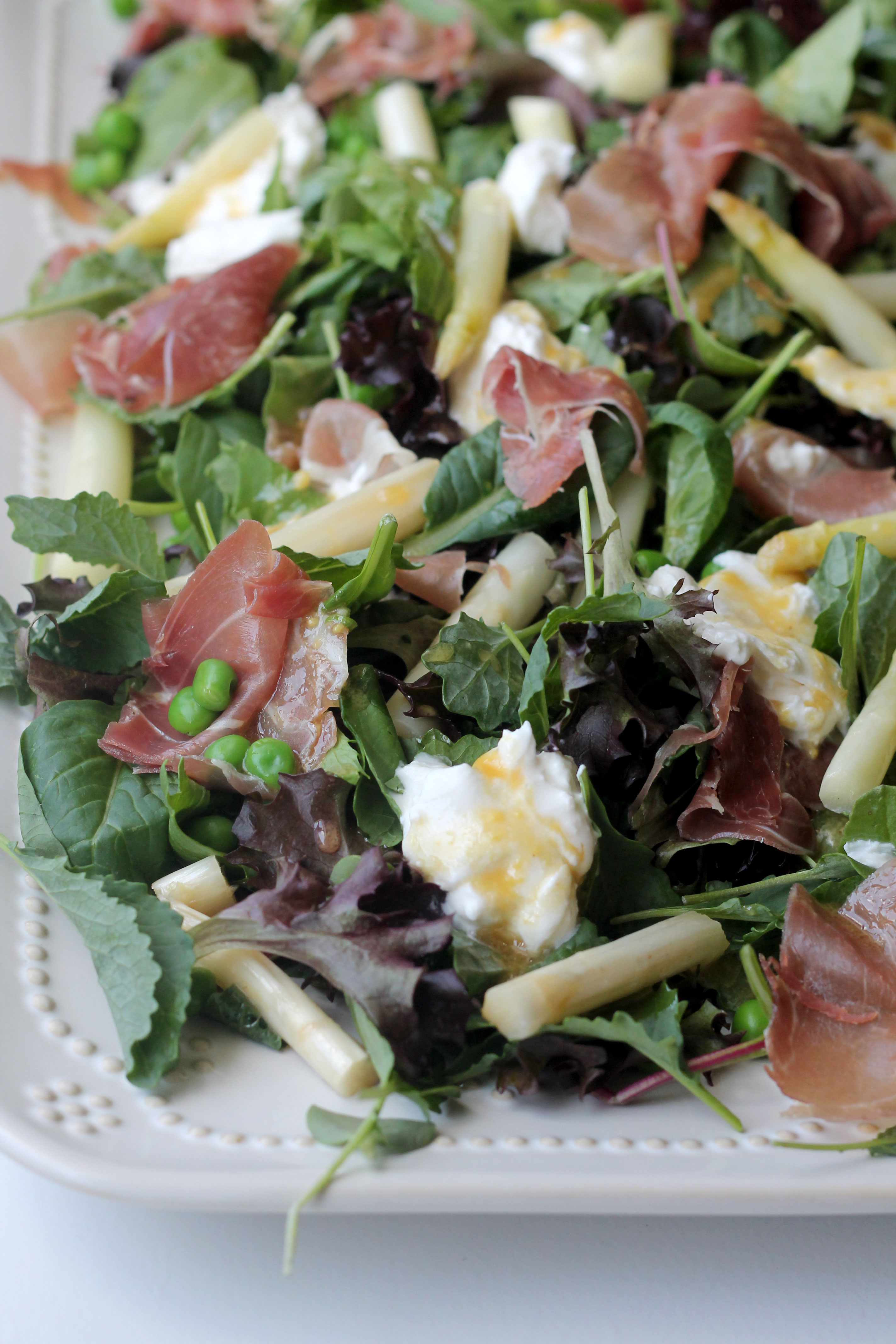 With all that to say I am soooo glad the weekend is finally here. Mainly because we will be devouring this pizza tonight with our friends. Each couple is in charge of their own pizza and this one is ours! Vodka Sauce and Sausage Pizza.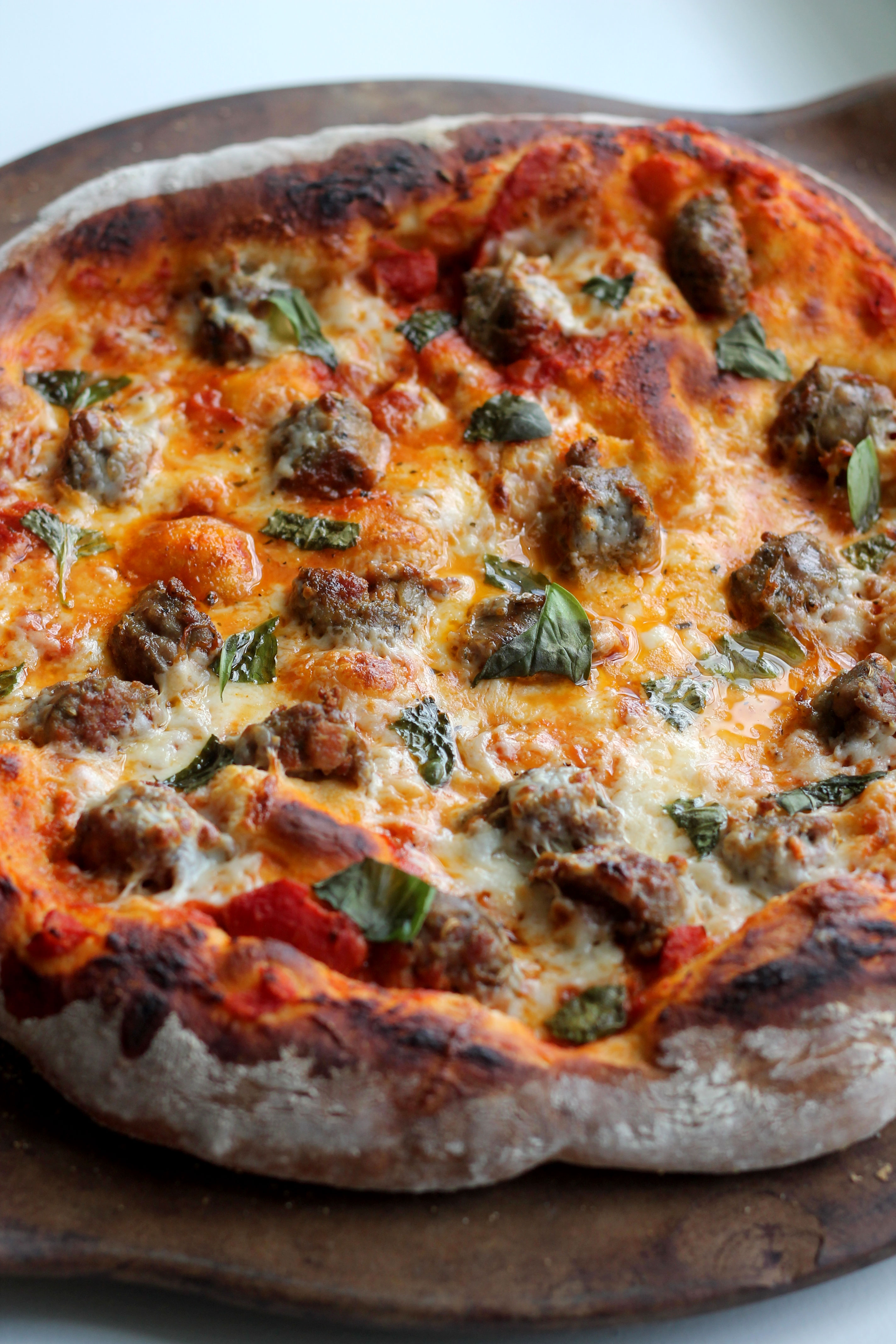 Amelia has been enjoying finger foods lately so I know she will enjoy dinner tonight! Even though things have been a little crazy here seeing this makes it all worth it!
So tell me this sticking things up the nose phase will end soon! If not send me prayers and wine please! Have a great weekend yall! Get yourselves in the kitchen and around the dinner table!