Coffee Rubbed Pork Loin with Mixed Greens with Roasted Beets and Caramelized Onions– John and I are slowly working our way through our Big Green Egg Cookbook. And to make it even better we definitely needed my favorite salad. What's not to love roasted beets, caramelized onions, pistachios and goat cheese tossed in a creamy balsamic vinaigrette!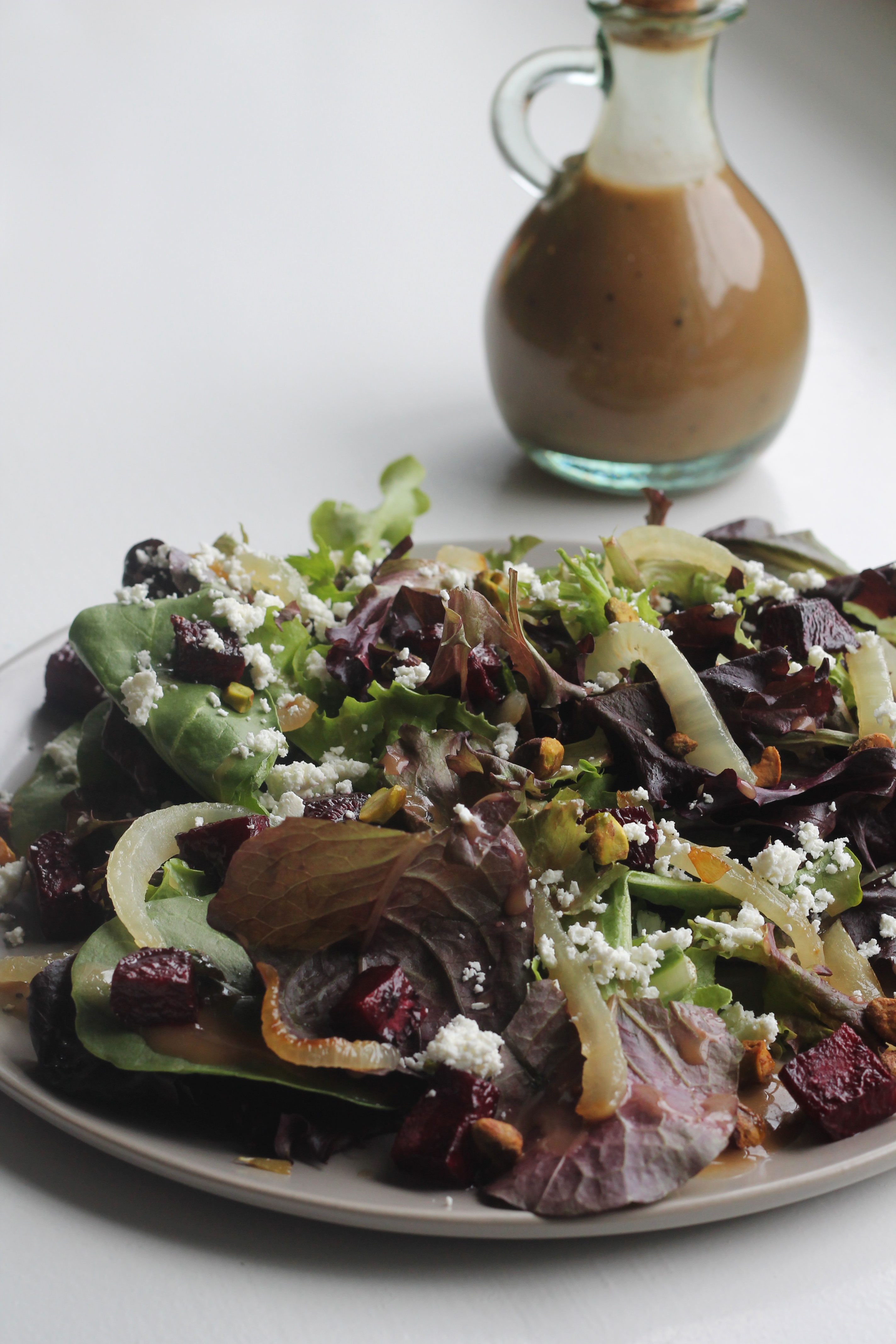 Ratatouille with Spinach Ricotta Dumplings – I can't always promise weekly meatless meals but we have been trying more frequently than we used to. Now if we could just get JG to partake too. I mean we already know he like his peas. Luckily the cheese might entice him.
Salmon with Capers and Dill and Asparagus – Mama and I are going on a girls beach trip soon so I thought I'd get ready for eating my weight in seafood with this for dinner. And sadly this summer heat has already killed off my dill but luckily I have a rockstar husband who planted me some more even on Father's Day.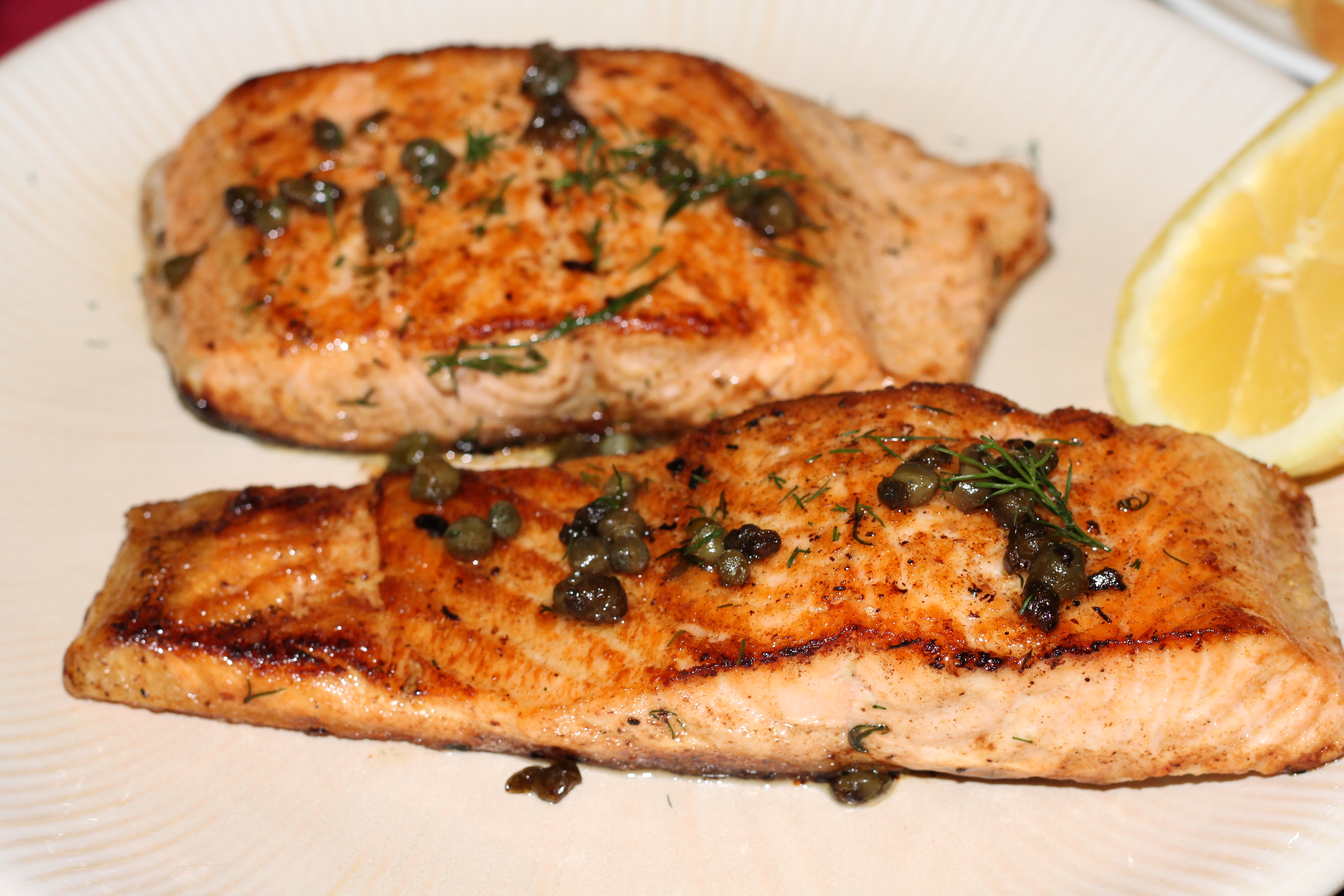 Dessert: Sugar Cream Pie