I can't believe John Grayson was the size of a turnip just 6 weeks ago! Time is flying by especially since I am 23 weeks now and he is supposed to be the size of a large grapefruit. But when he was the size of a turnip it got me thinking…
Have I ever actually eaten a turnip? I mean yes I love to eat food and will pretty much try anything. But unless it was mixed in with something and I didn't know it, I could not for the life of me think of what they tasted like! Which meant it was time for a trip to the winter farmers market downtown. And once I got there all I could think about were grabbing up a ton of root vegetables. I got carrots, potatoes, turnips, beets, parsnips, celery root…did I go overboard? Why yes I did.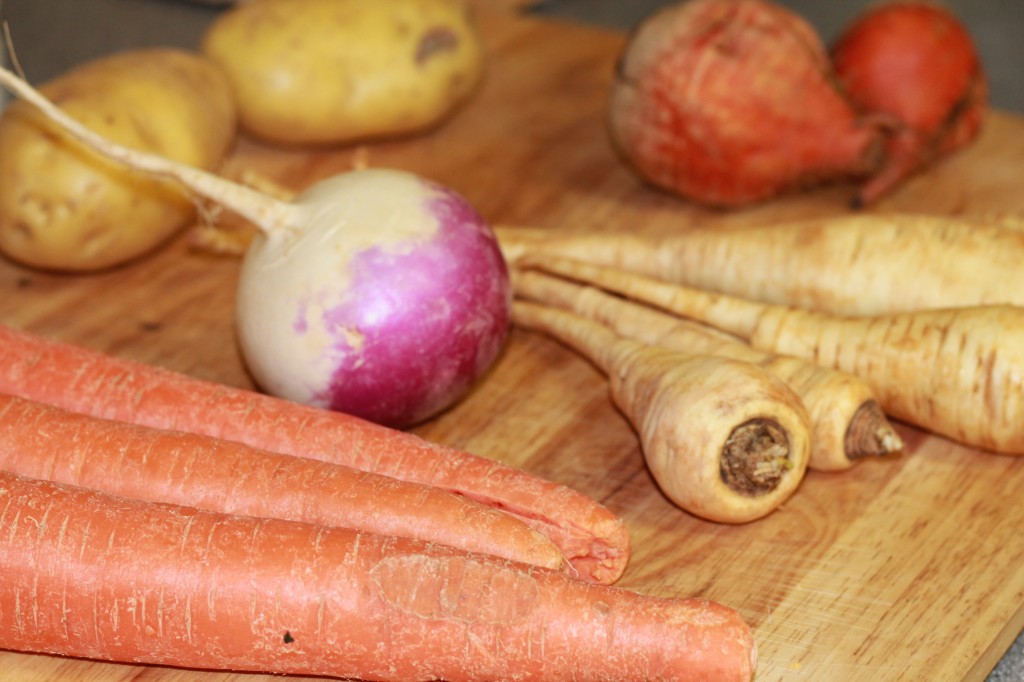 Once I got home I sat there staring at my goodies. I couldn't think of what I wanted to make. I mean it's cold out so there is always winter vegetable soup, but I wanted something that also screamed comfort. What about a gratin…gooey cheesy goodness is all I have to say. Even the taste tester asked what all was in it? When I told him he laughed and his response was I don't even know what half of those things look like but it tastes really good. And hey that works for me!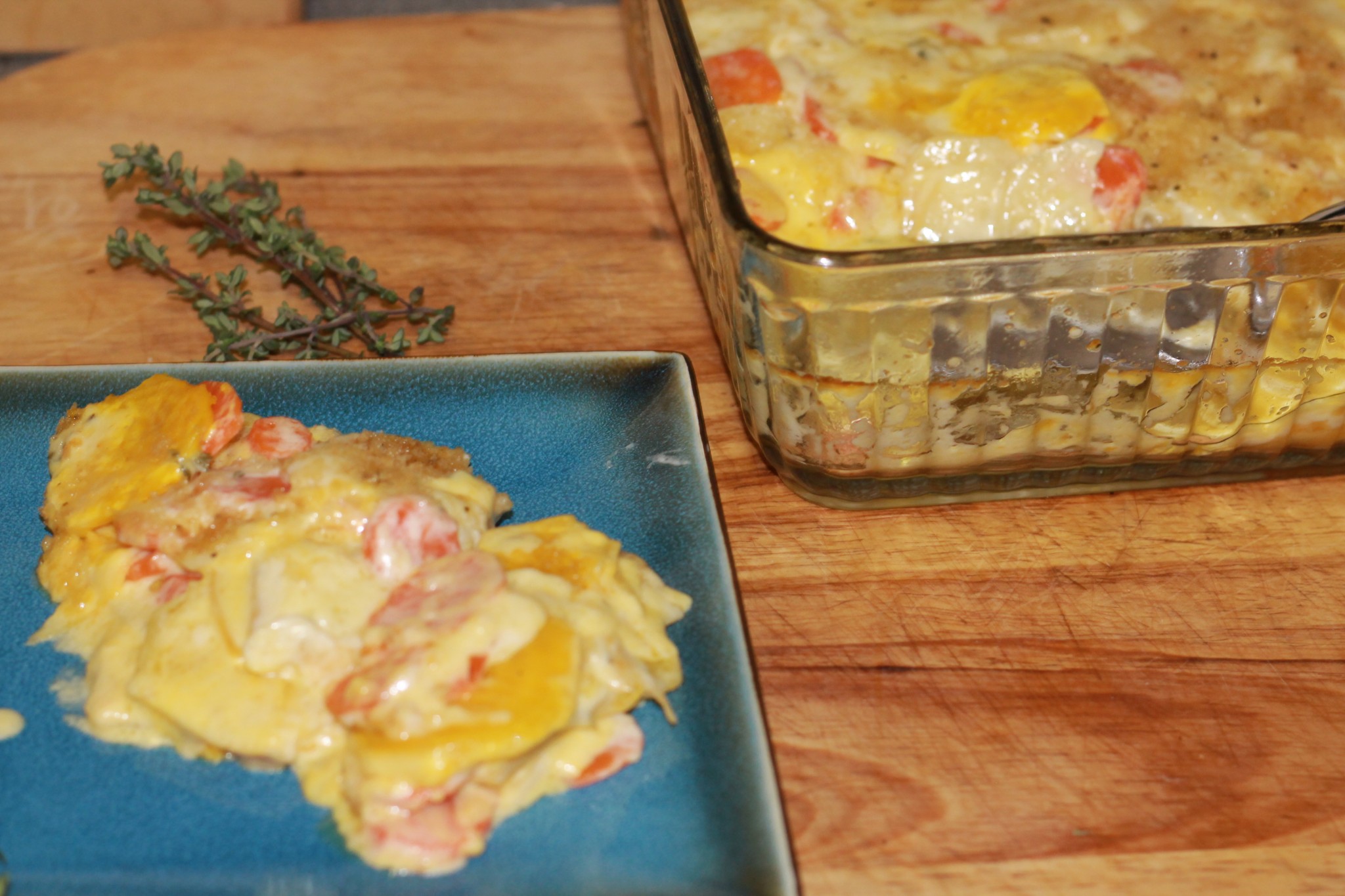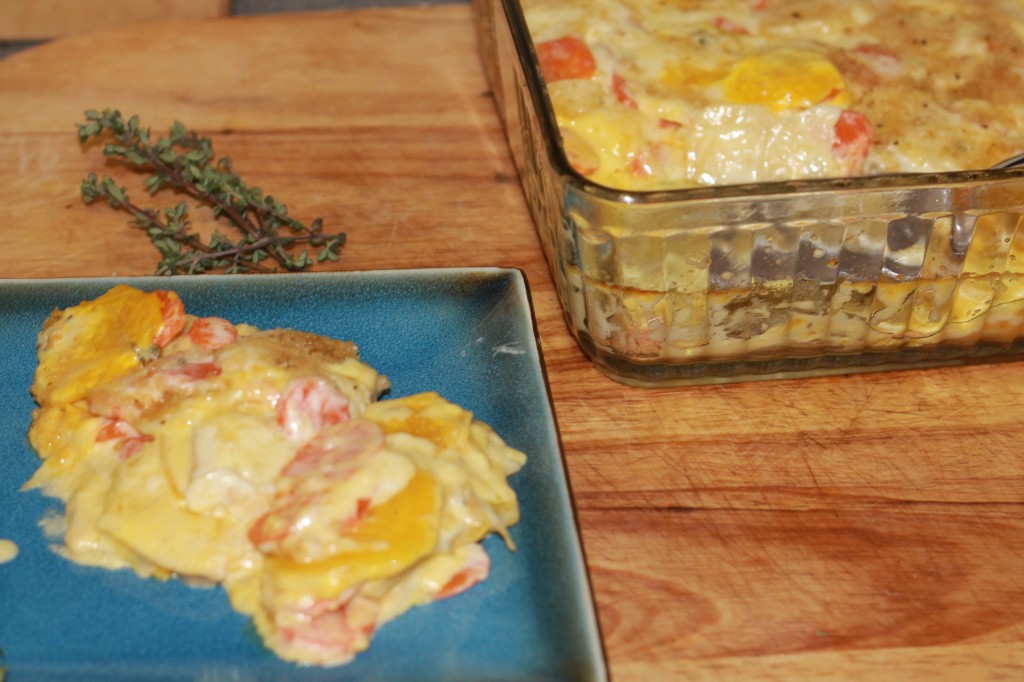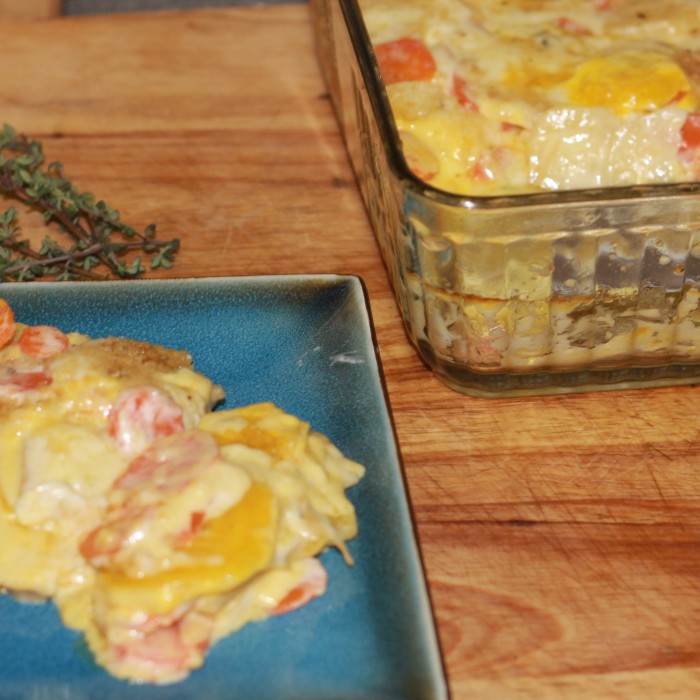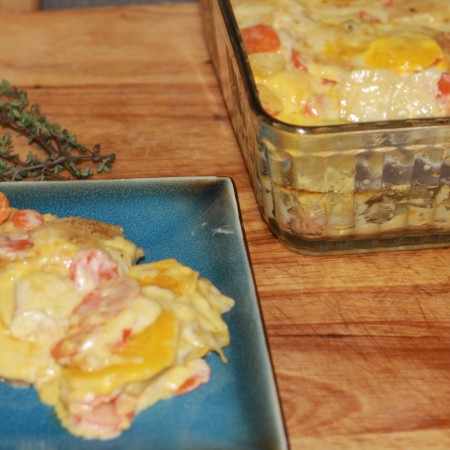 Recipe Card
love it? rate it!
Root Vegetable Gratin
Ingredients
6 1/2

cups

of your favorite root vegetables

parsnips, golden beets, turnips, carrots, Yukon gold potatoes

2

tablespoons

butter

1

tablespoon

flour

1

cup

whole milk

1/2

cup

cream

1 1/2

cups

gruyere

1/8

cup

Parmesan cheese

1/4

cup

panko bread crumbs

2

teaspoons

dried sage

Fresh thyme

optional
Instructions
Preheat oven to 400 degrees.

Peel your vegetables and take off any tops (like the carrots, beets, parsnips or turnips). Slice the vegetables into thin slices.

In a sauce pan melt 2 Tbsp. butter over low/medium heat. Add the flour and whisk until it is lightly brown, about 2 minutes. Slowly whisk in milk and cream. Cook until it thickens, about 4-6 minutes. Stir in gruyere cheese until smooth.

Coat a greased baking dish with a thin layer of the sauce. Then add a layer of vegetables (use a combination). Repeat with a layer of sauce then vegetables until you have used all of the vegetables and sauce.

Combine the panko, Parmesan, and sage in a little bowl. Sprinkle the mixture over the vegetables.

Cover with foil and bake for 50 minutes. Remove foil and bake for 8-10 more minutes until golden brown. Let stand for 5 minutes before serving. Garnish with fresh thyme.
Notes
I didn't put exact measurements next to the vegetables so you could pick and choose which ones you want to use. I suggest using at least carrots and/or beets to add a little sweetness and potatoes for sure!
did you make this recipe?
Make sure to follow on Pinterest @easyrecipesfromhome for more easy recipes!
Menu for the Week
Sweet Ginger and Soy Glazed Salmon
with Asparagus & Tomatoes Baked Quail with Garlic and Herbs and White Beans
Lamb and Sweet Potato Tagine
Dessert:
Strawberry Oatmeal Bars