A man's paradise on a plate – meat + beer + bacon!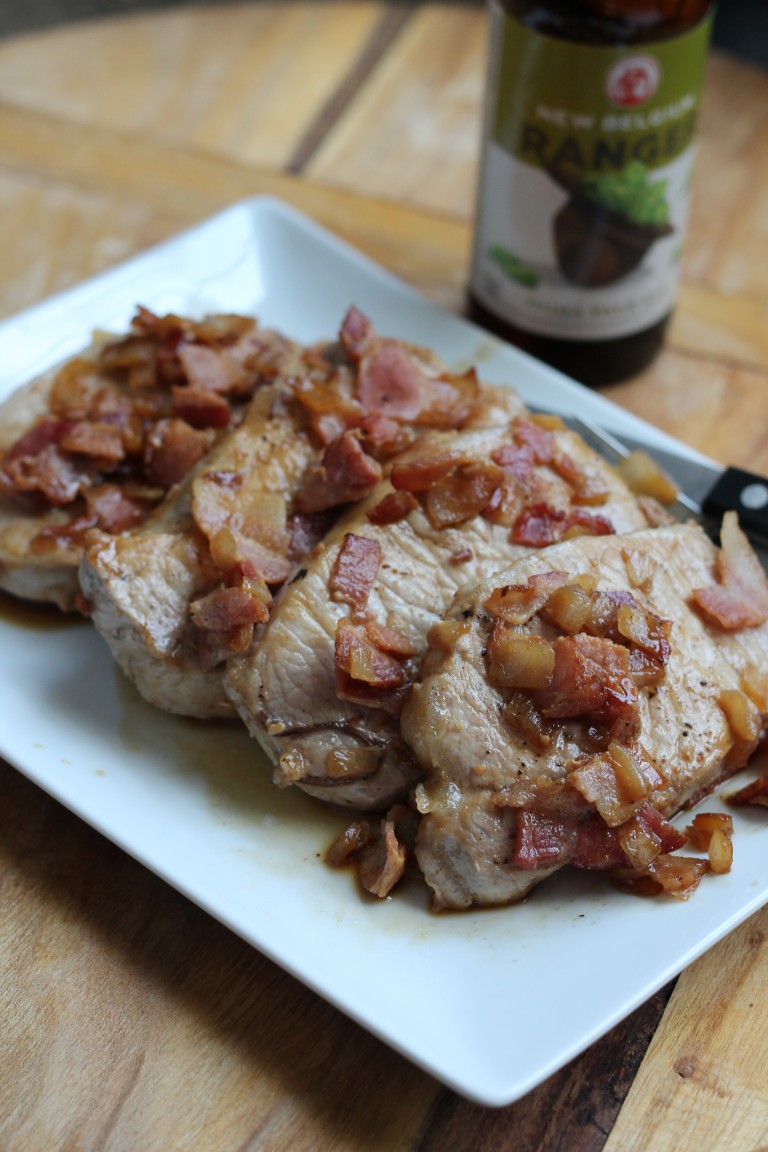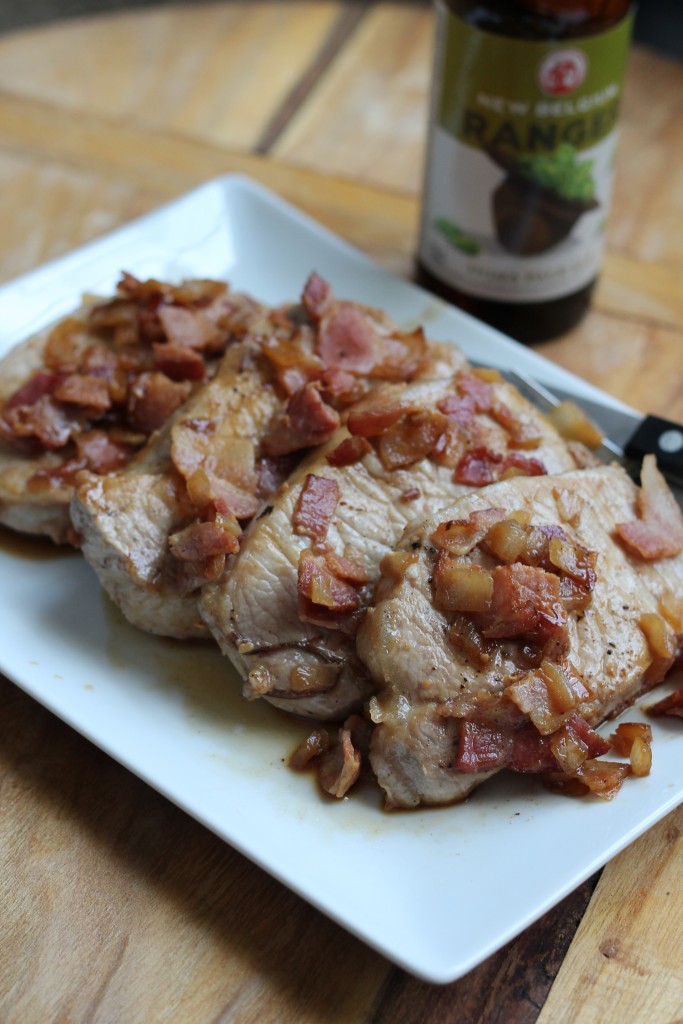 Pictures updated July 2015
First, I have to start off this post that I dream about food way too much. Does anybody else or am I just weird? And the next thing that is funny is that I have officially rubbed off on two of mine and John's close friends (aka my children that I claim in Indy) – William and Josh. They take pictures of food all the time and send them to me. Last night one of them sent me a picture of their dinner and gave a noteworthy description.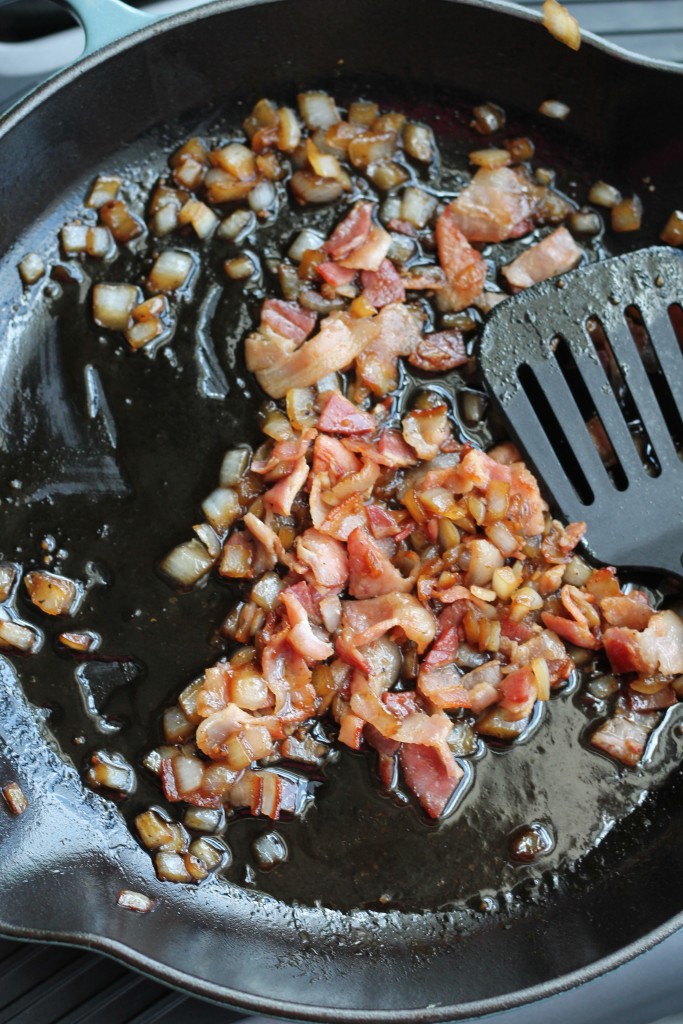 But back to the real reason you came today this OMG kind of dish!! Like I have said before I rarely cook with pork but this dish has quickly become one of my favorites. As you all know John is the griller, fryer, and meat aficionado of the family but after he had this dish he said he was worried I was trying to take away his meat title.
For my 2nd Beer Month recipe I wanted to do another meat dish.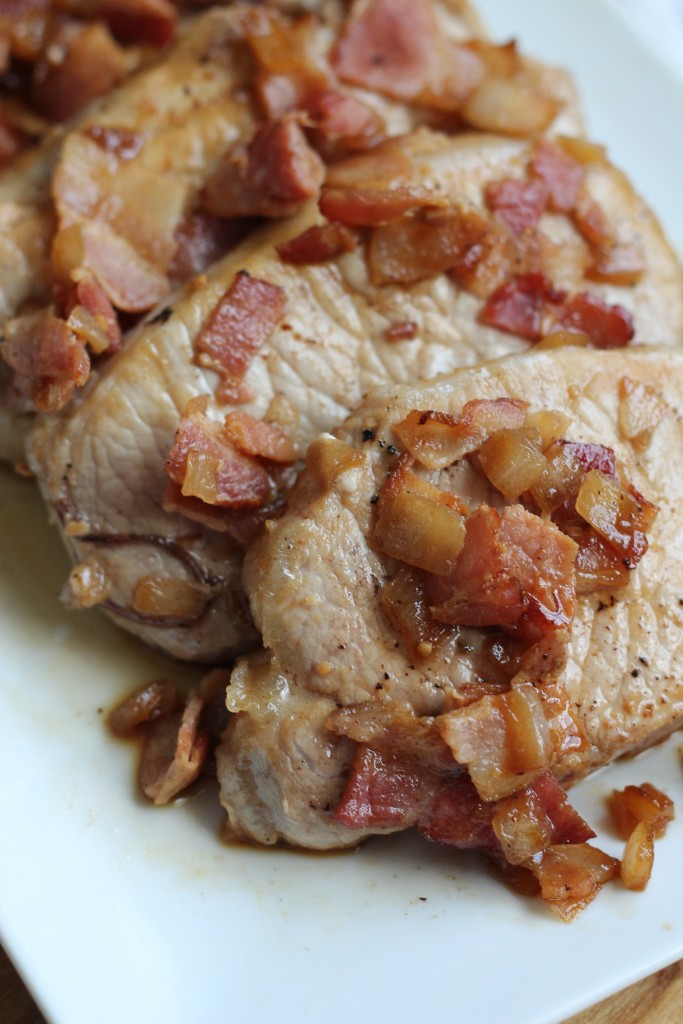 These mouthwatering pork chops were marinated in Ranger beer to soak up some of the citrus notes from the beer. I knew I wanted to pair it with some kind of chutney or relish and after some reasearch I decided on making my own by combining the beer, bacon and onion.
I realize that this beer can seem a little bitter at first but I also started finding hints of the caramel malts I had heard about. I found this beer to be a nice compliment to the pork. If you can't find Ranger IPA I suggest using a Sam Adams Octoberfest because it still has a hearty flavor and a touch of bitterness I feel works well with the relish.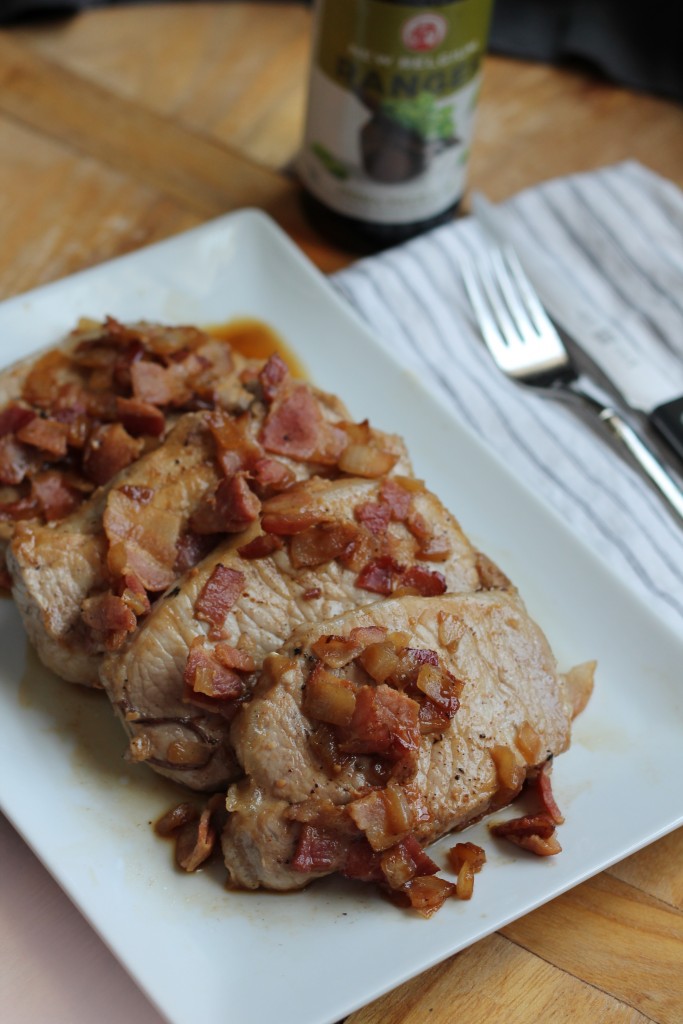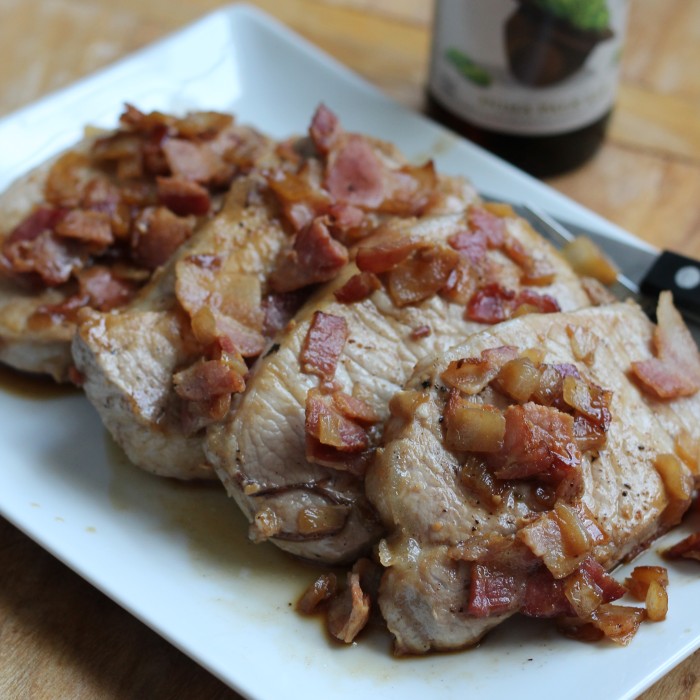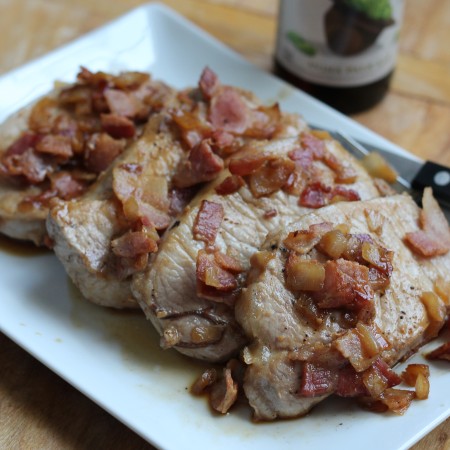 Recipe Card
love it? rate it!
Smothered Pork Chops with Beer, Bacon, Onion Relish
Ingredients
2

pork chops

depending on how many you are serving

1/4

pound

bacon

4-5 thick slices

1

medium onion

cut in half then cut into thin slices

1

garlic clove

minced

1/4

cup

apple cider vinegar

3

tablespoons

brown sugar

1/2

teaspoon

mustard powder

1

pint

of Ranger - reserve 1/4 c. for the relish portion

1

tablespoon

olive oil
Instructions
Marinate pork chops in beer (minus 1/4 c.) for 1 hour.

Heat oil in skillet over medium heat. Fry bacon - cook about 2-3 minutes less than you normally would. Remove bacon. Leave fat in skillet.

Reduce heat to medium low. Add onion to pan. Cook 12-15 minutes. Stir occasionally to prevent from burning.

Increase heat to medium. Add garlic and cook for 1 minute. Add apple cider vinegar, brown sugar, and mustard powder. Cook 3-4 minutes.

Add in 1/4 c. beer, bacon, and pork chops. Cook pork 3 minutes on each side.

Top with relish.
Nutrition
did you make this recipe?
Make sure to follow on Pinterest @easyrecipesfromhome for more easy recipes!
Menu for the Week
Grilled Asparagus Salad with Chicken & Walnuts and Orange Ale Vinaigrette
Meatloaf with Beer Battered Onion Rings
Indian Meatballs, Bangian Bharta, and Couscous
Dessert: Chocolate and Peanut Butter Torte
If you missed the first recipe for Beer Month don't foreget to check it out: Blue Moon Pulled Pork