This comforting Winter Vegetable Sandwich with Pesto and Whipped Goat Cheese is sure to warm up your belly during these cold days.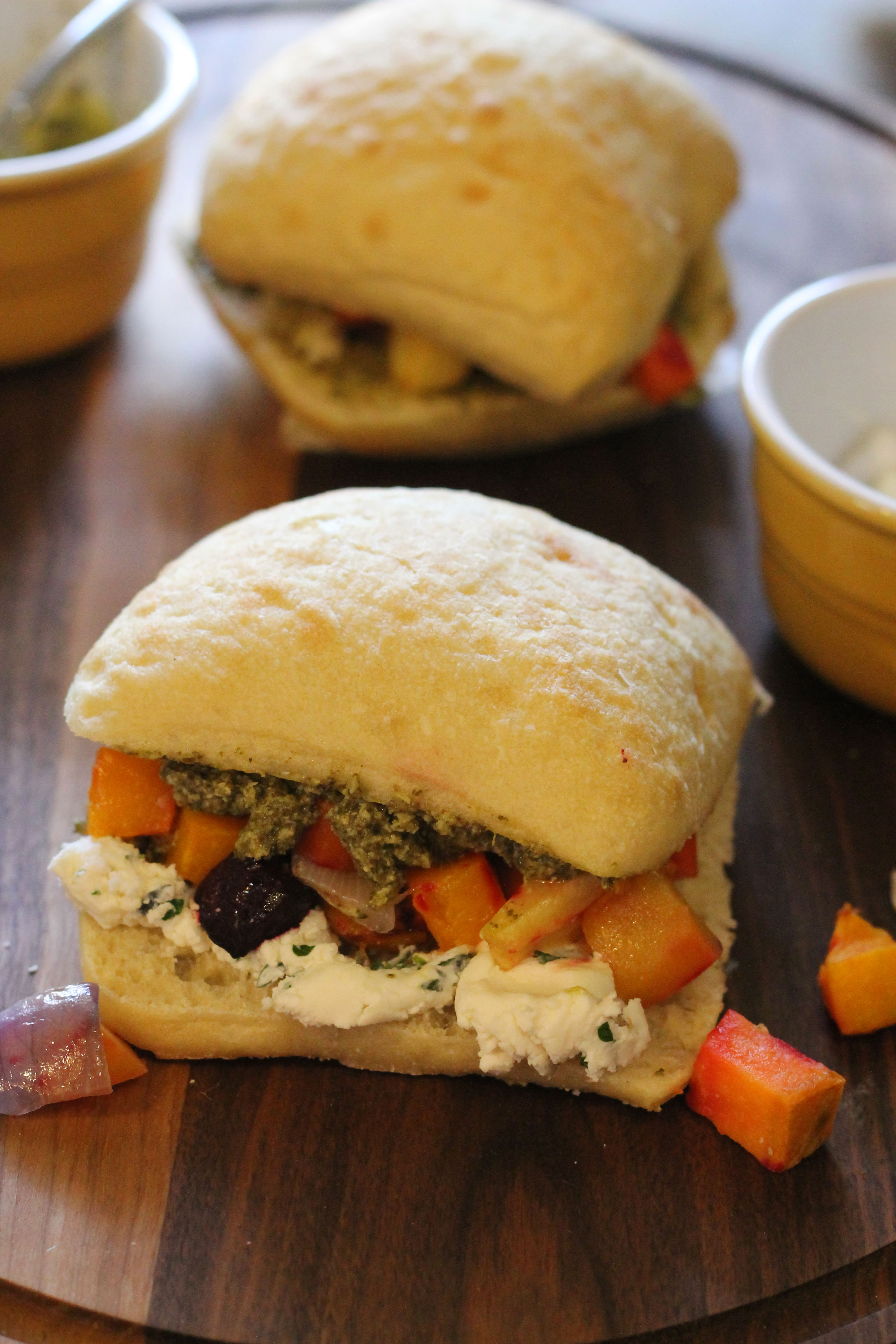 First I know the title is a mouthful. Do I care? No! Why? Because every ingredient is full with rich flavor and oh so worth it!
Do you remember this salad that was on repeat for quite a while at our house? Well I had tons of leftovers so I made a sandwich out of it. But then I forgot to take pictures so 5 months later I used winter veggies to remake the sandwich. You're okay with that right?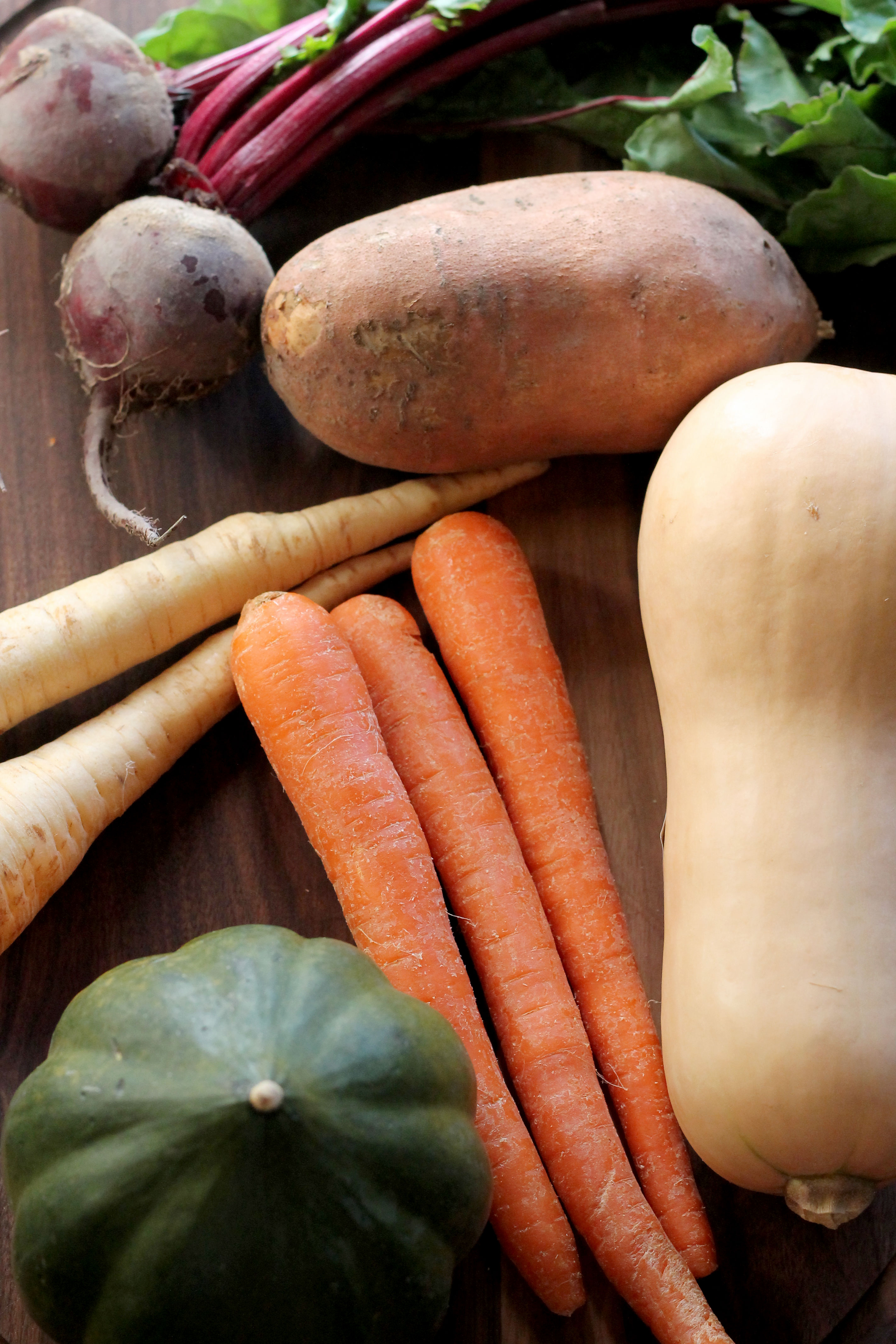 It finally snowed in Alabama which makes me happy since I'm kinda missing the winter in Indy. Shh don't tell anyone.
The downside to the cold weather though is having small children. I have to say it's not really worth it to me to get out with them much. You spend 5 minutes getting them into the car, 5-10 minutes bundling them up before we go into the store, 5 minutes unbundeling them so they don't die from heat exhaustion…did you forget I have two under two? You get my point.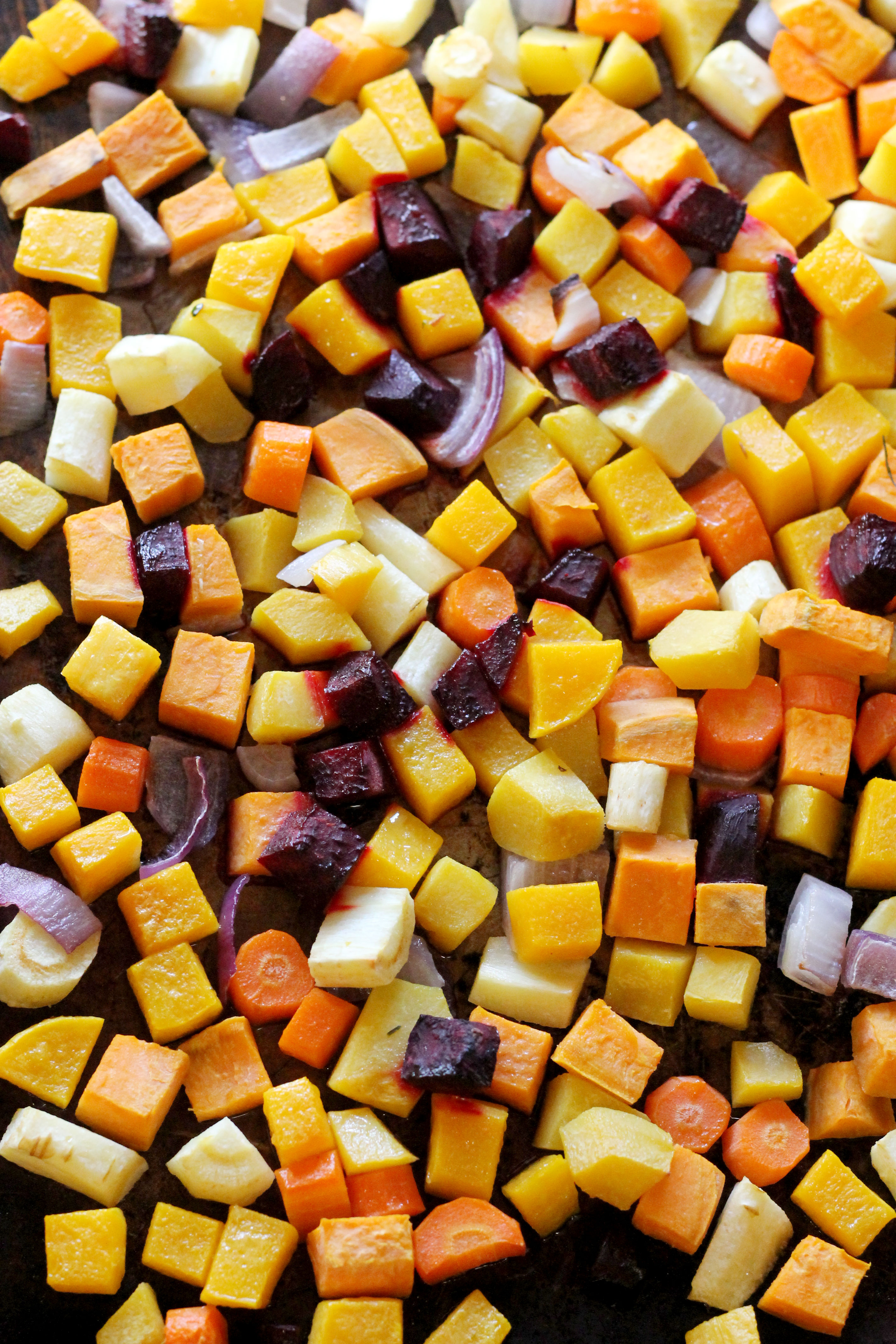 So I just plan to stay home use Shipt to get my groceries. And while right now would be the perfect weather for some beef stew – I decided I wanted a filling meal without the meat. Just like those tacos I had a few weeks ago.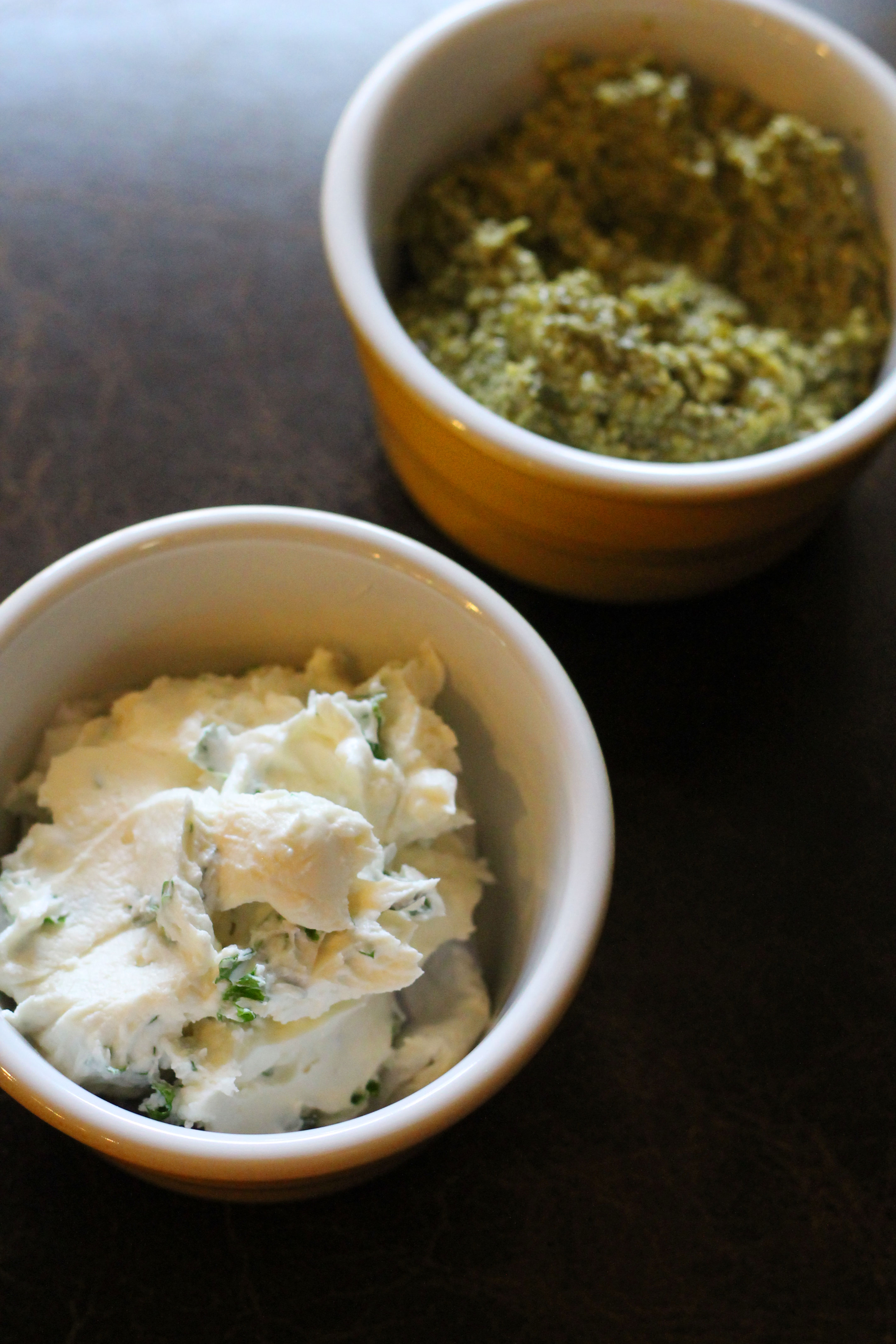 Now your question might be what if I don't like one of the ingredients listed? Then it's simple – don't use it. And while I've recommended winter vegetables because it is a winter vegetable sandwich if you find yourself making this in the summer then switch out of some the parsnips for summer squash, etc.
Same goes for the goat cheese. If you are a rosemary fan instead of thyme then switch it out as well. The best part of cooking from a recipe is using it as an outline to make what you want!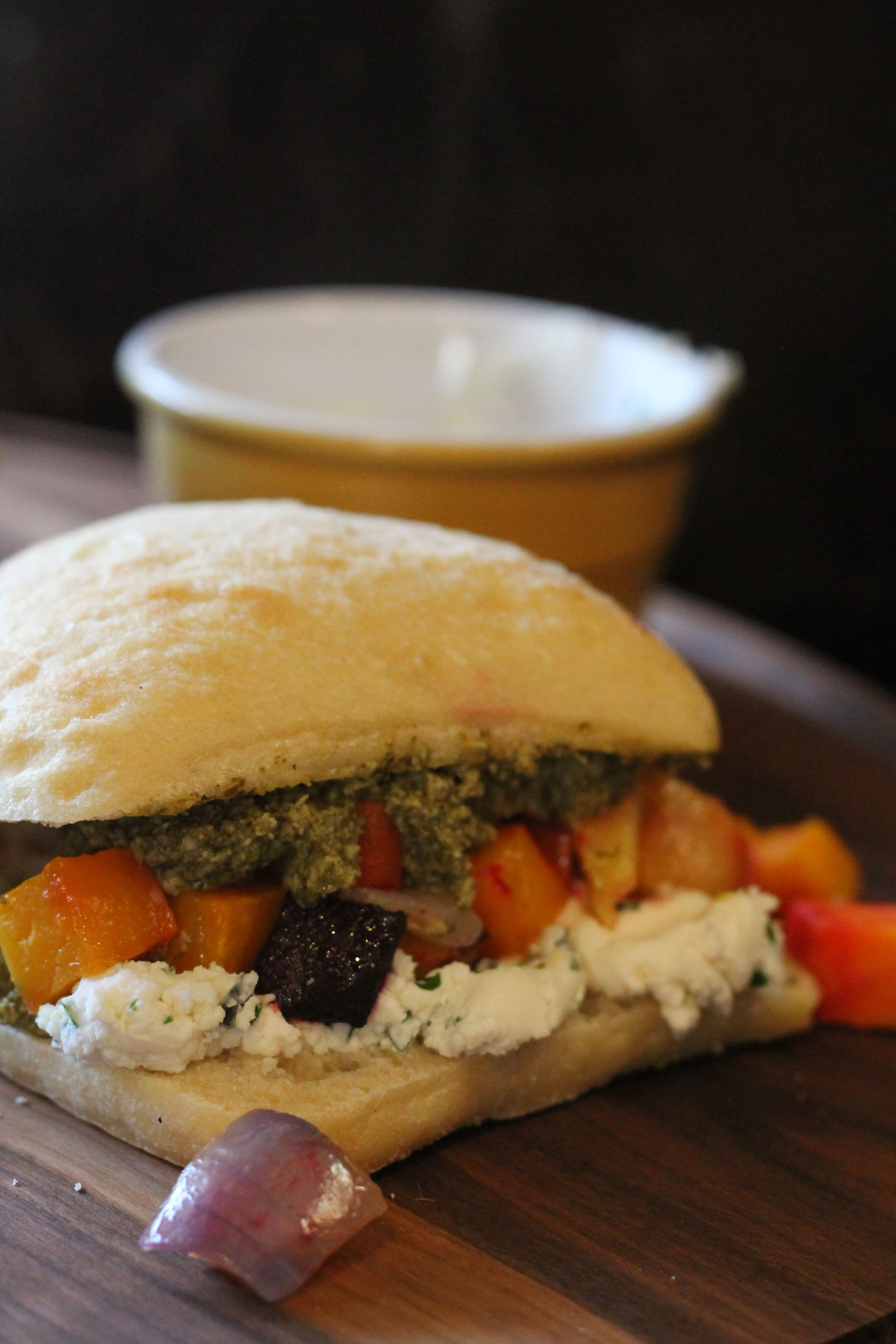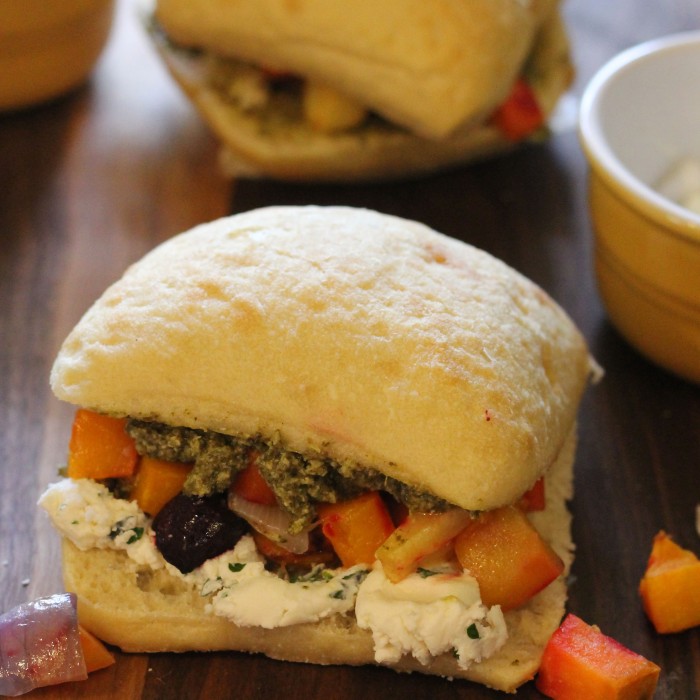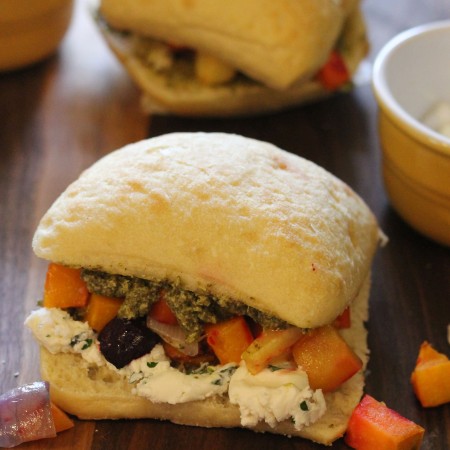 Recipe Card
love it? rate it!
Winter Vegetable Sandwich with Pesto and Whipped Goat Cheese
Ingredients
1

butternut squash

peeled and cubed (2 cups)

1

medium sweet potato

peeled and diced (1 1/2 cups)

2

parsnips

peeled and roughly chopped

3

carrots

peeled and roughly chopped

1

acorn squash

peeled and cubed

1

red onion

diced

Olive Oil

Salt

1

loaf Ciabatta Bread or use individual ciabatta rolls
Whipped Goat Cheese
4

oz.

softened goat cheese

1

tablespoon

whole milk

1

tablespoon

fresh herbs

I recommend mix of parsley and thyme
Instructions
Preheat oven to 400 degrees.

Spread vegetables on baking sheets, toss with olive oil and salt and roast for 30 minutes.

While veggies are roasting, make the whipped goat cheese. Combine the goat cheese, herbs and milk in food processor. Whip for 30-45 seconds until smooth. Transfer to small bowl until ready to use.

Spread goat cheese on bottom piece of bread then top with about 1/2 cup of vegetables.

Spread top piece of bread with pesto and place on top of the veggies.
did you make this recipe?
Make sure to follow on Pinterest @easyrecipesfromhome for more easy recipes!