I love the color green. Like a little too much…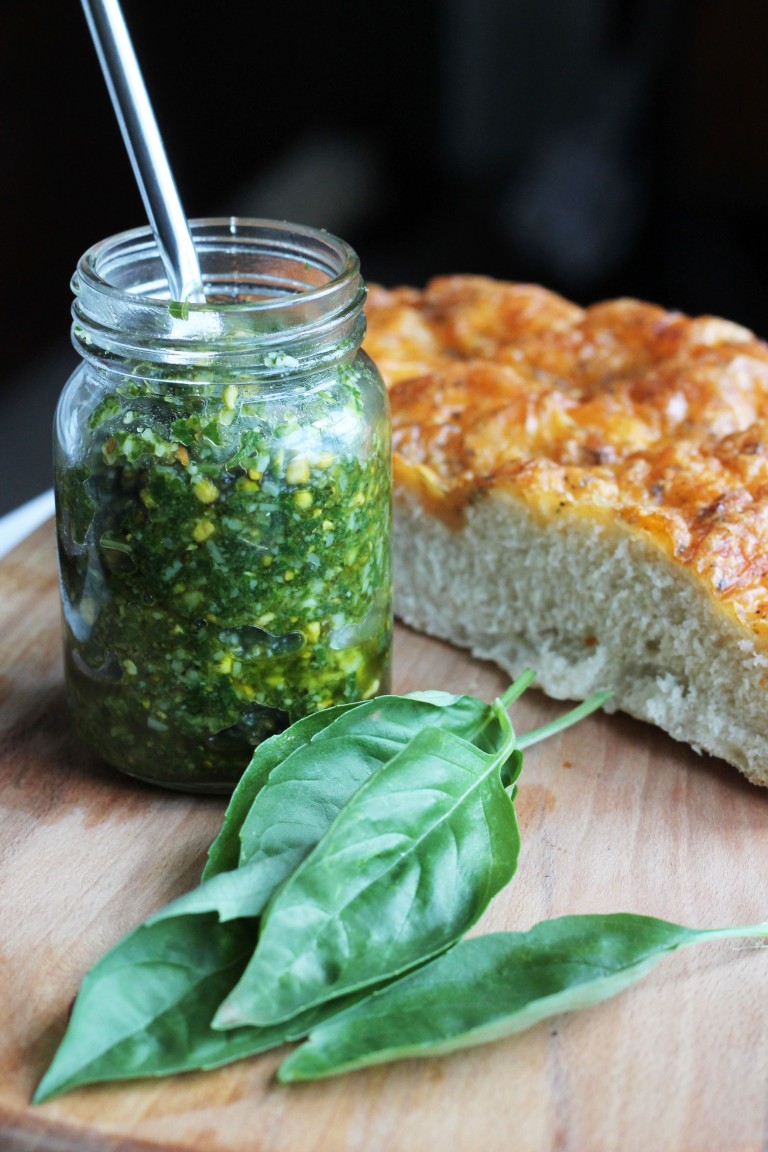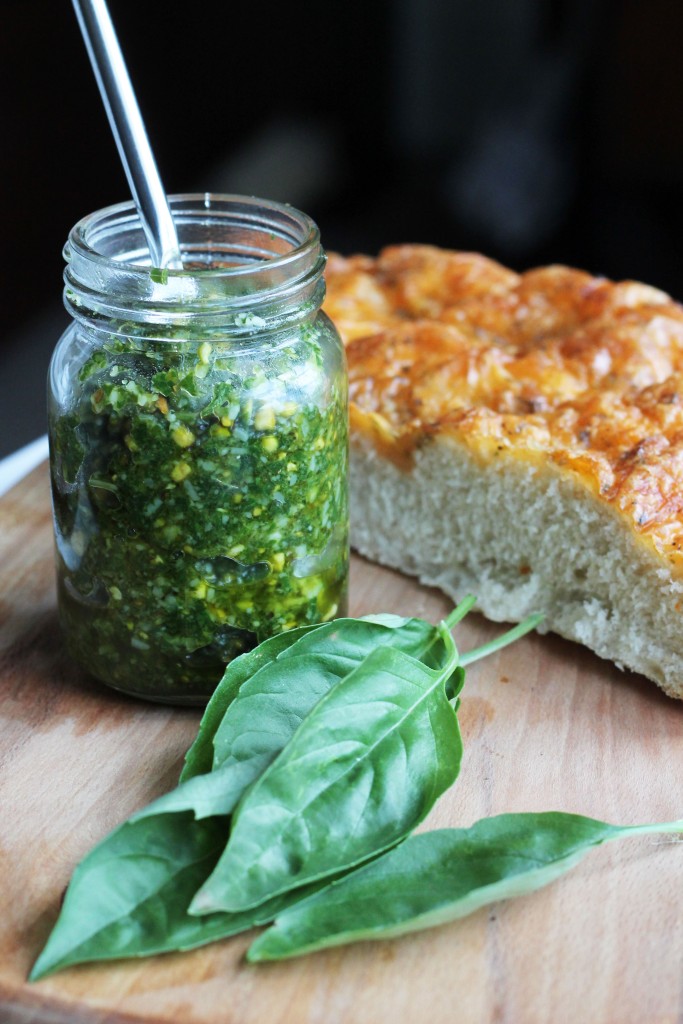 Originally posted July 18, 2013 – Most of my bowls in the kitchen are green, same with a lot of small appliances – blender, mixers, etc. You get the point. It's always been one of my favorite colors – specifically lime/apple green. Well except for that time in elementary school where my favorite color was brown…Ya I didn't want to have the same favorite color as everyone else. That was also the time I wore all black. Oh man I am not ready to have a daughter.
Speaking of daughter – Amelia's nursery is coming along! I'll show pictures next Friday Feedings. But with 10 weeks to go it only took having a dinner party of 14 people from John's work over to get my butt in gear. Which is a good thing since I have been a slacker on anything to do with her nursery.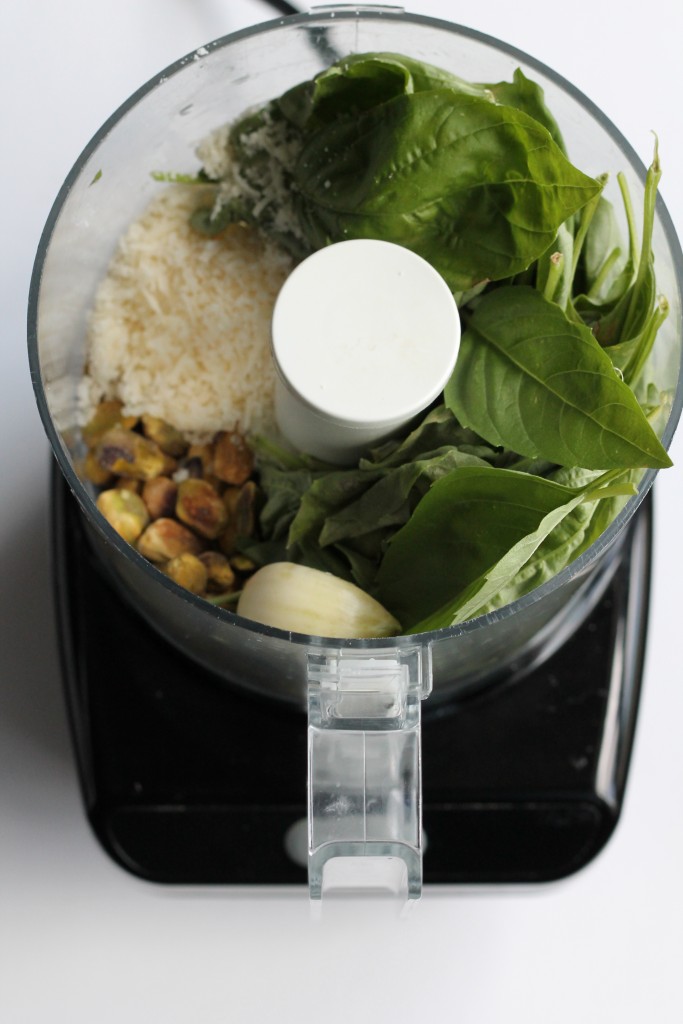 And cooking for 14 people that is no joke! I have done Thanksgiving before with my family so 9 people give or take, but I only contributed about 3 dishes. I made 2 appetizers (Baked Mexican Dip & White Queso), 3 Entrees (Beef Tamales, Creamy Chicken Enchiladas, and Mexican Pie), a Taco Station with Shrimp and Steak and a Margarita Bundt Cake. Whew!! Luckily I had some amazing friends get there a little earlier to help me.
But you didn't come here to listen to my love of all things green or Mexican did you? Even though this Basil Pistachio Pesto is a pretty shade of green don't you think?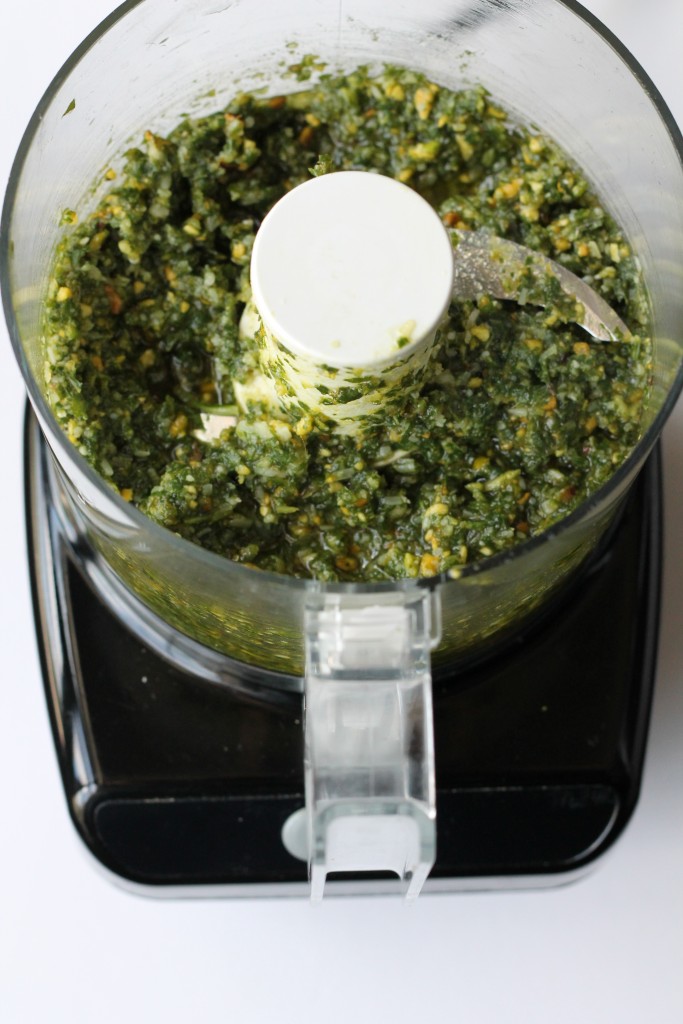 What do you like to do with pesto? Throw it on some pizza, some pasta, a burger or just slather it on some bread?
I stepped outside the normal basil pesto box a while ago when I created kale pesto. But decided I wanted all the flavors of the traditional pesto with an extra zing. And that is exactly what these pistachios add to it. To top it all off this pesto was truly a labor of love since the basil came from our garden.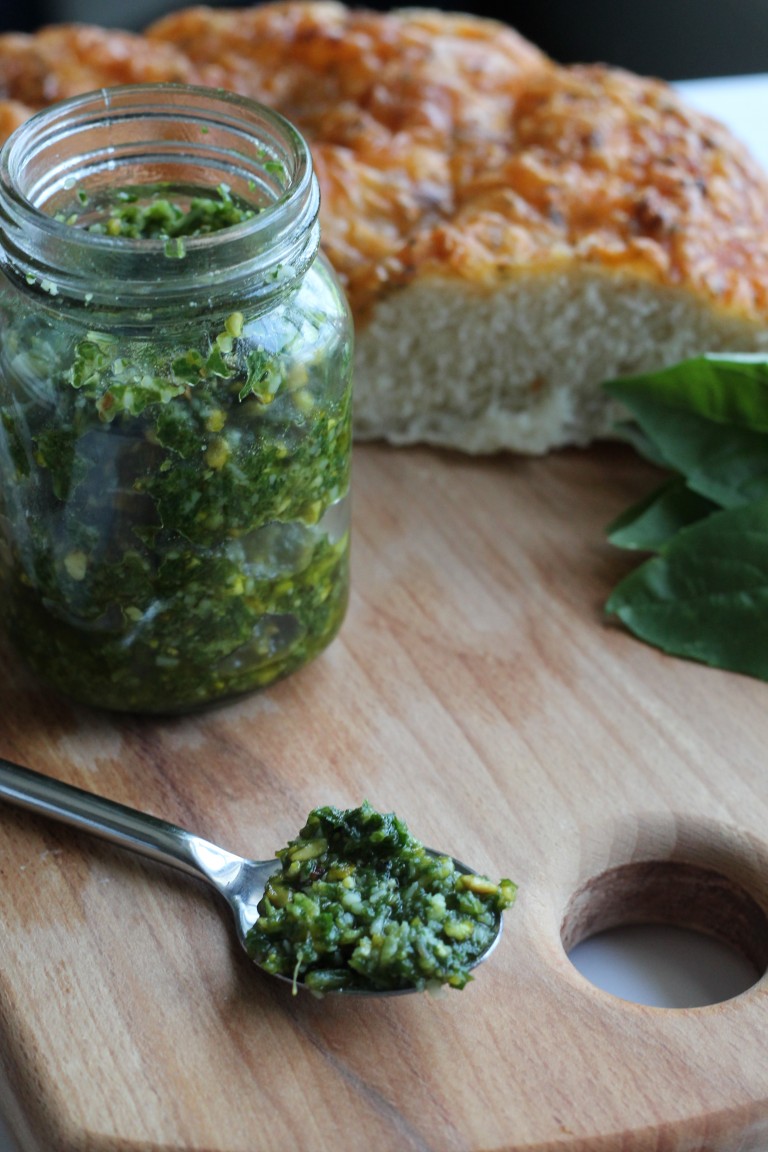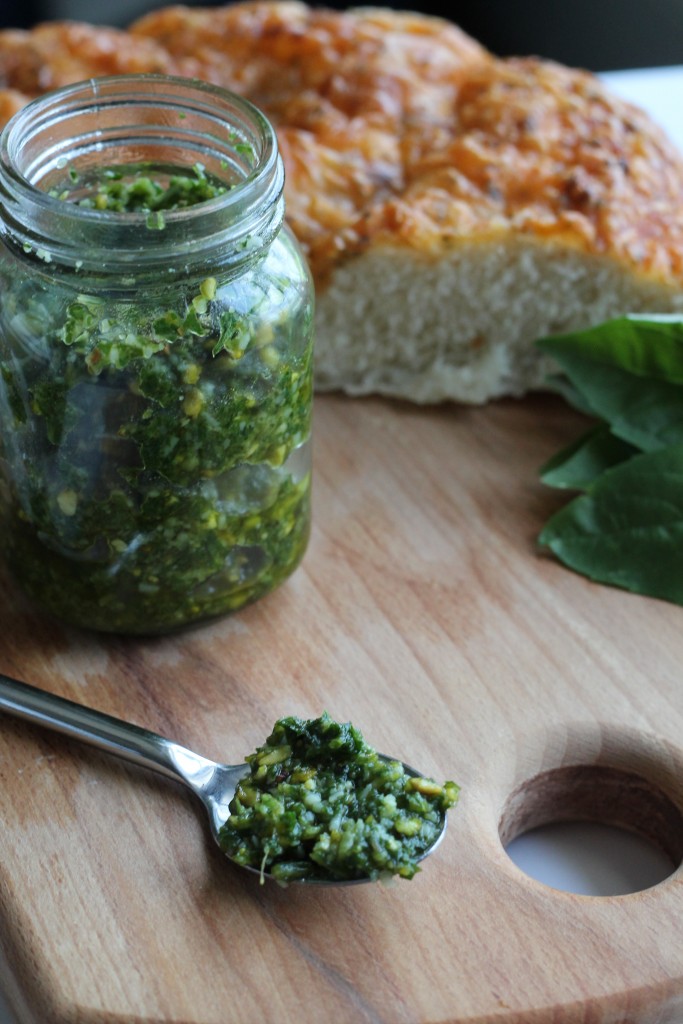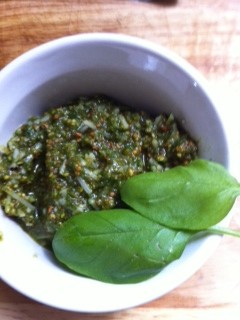 Recipe Card
love it? rate it!
Basil Pistachio Pesto
Ingredients
2

cups

basil leaves

1

garlic clove

1/4

cup

shelled pistachios

2/3

cup

olive oil

1/2

cup

freshly grated Parmesan
Instructions
Combine the basil, pistachios, and garlic a food processor. Lightly pulse until coarsely chopped.

With the machine running, gradually add olive oil, blending until the mixture is creamy.

Stir in the Parmesan.
did you make this recipe?
Make sure to follow on Pinterest @easyrecipesfromhome for more easy recipes!
Menu of the Week
Tamales with Chipotle Sour Cream and Spicy Brussels Sprouts
Salmon Panzanella Salad
Fried Chicken and Waffles